So yesterday I actually Googled "What to do when you can't get enough done in a day." (And then I Googled "What is the thing that connects your tongue to your mouth?" because Miss L. wanted to know. It's called your "frenulum" in case you were wondering.) Also, according to Google, I might have "chronic stress".
Hmmmm…I was just hoping to find out the secret to finding 5 more hours each day…Turns out even Google can't figure that one out.
  Photography jobs are picking up (yay!), Miss L. is in a pretty high-maintenance phase (gotta love trying to reason with a 3-year-old, no?), work has been extra-crazy, and my head feels like it is in a million places at once. At all times.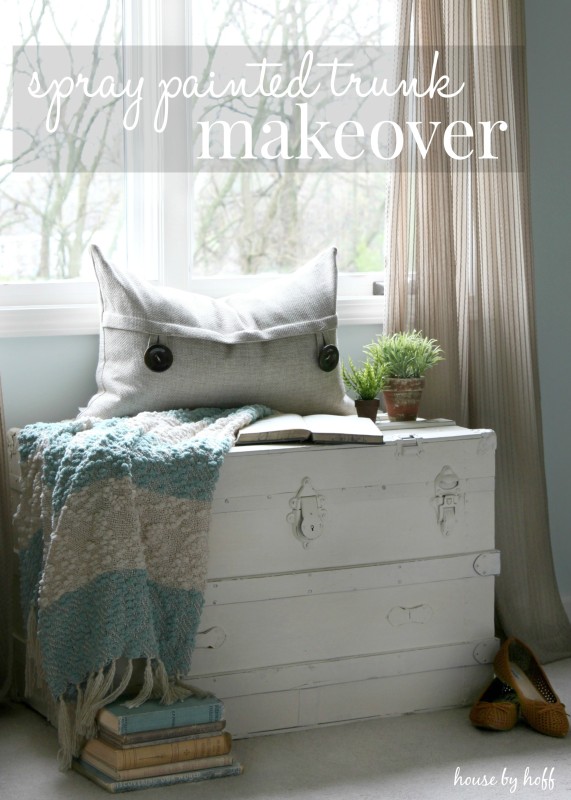 I find myself wishing that I had more time to myself to work on the blog, build my photography business, and just work on myself overall. (Exercise more, eat healthier, pray more, be more patient, etc., etc…)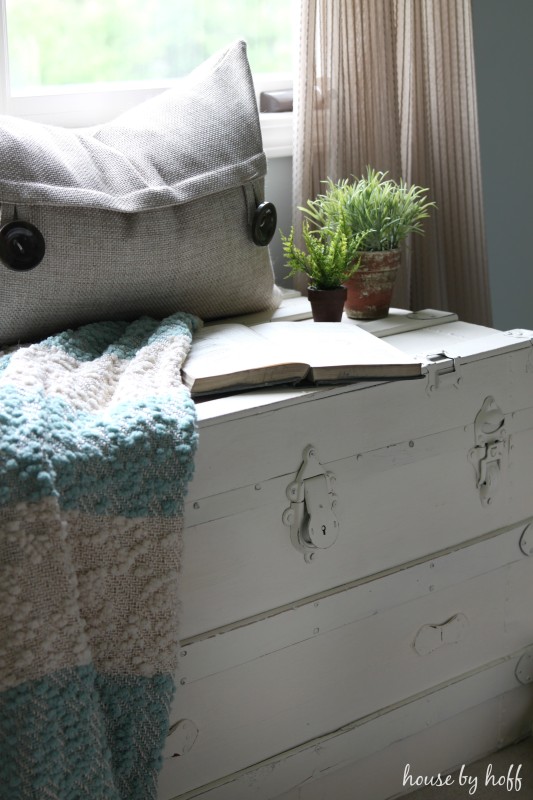 I hope I don't sound like I'm complaining. I have more blessings that I can count, and I'm very thankful for each and every one.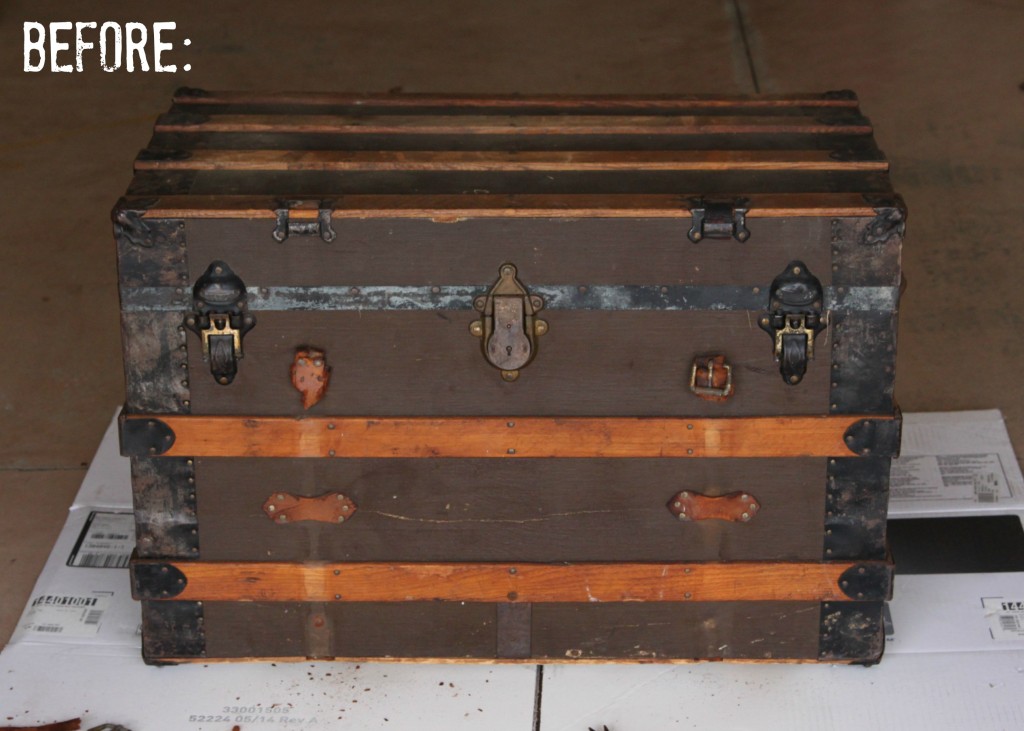 I keep thinking that someday I'll have it all figured out, but, let's be honest, it's probably always going to be hard to juggle it all.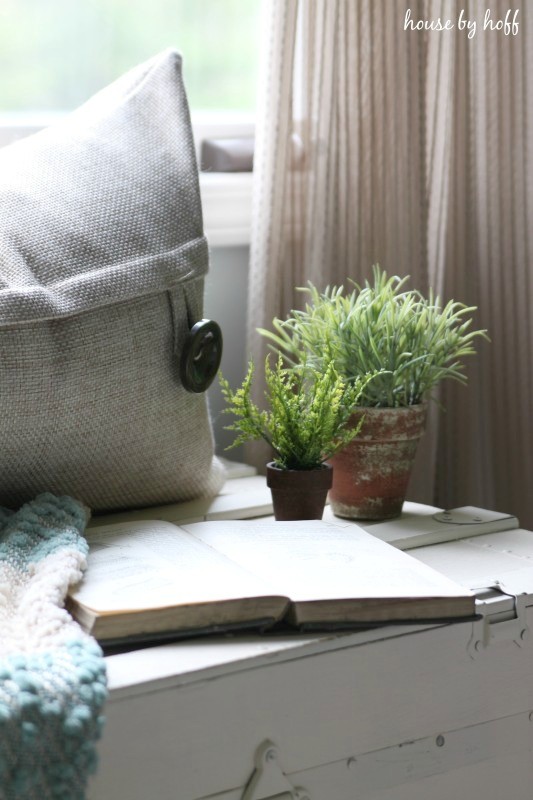 Do you wish I'd stop yacking and get to spray painted trunk already?! 😉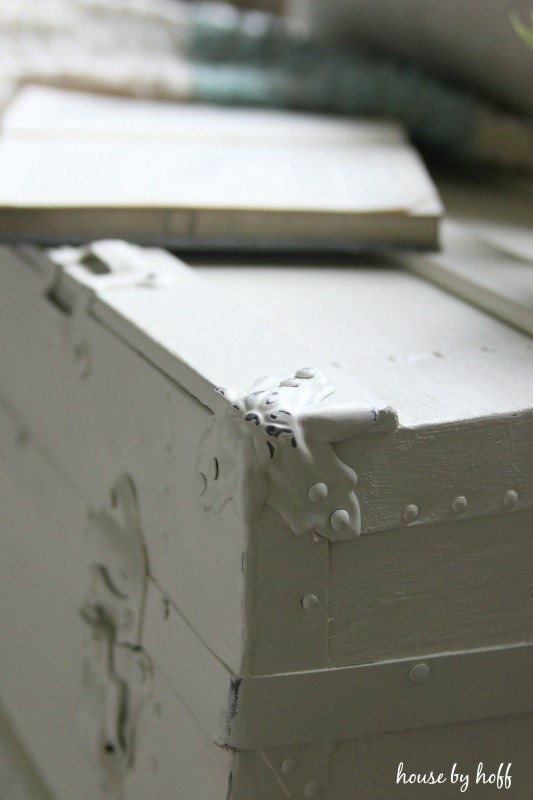 So this trunk came from my parents' storage unit about a month ago. It was pretty beat up and in need of some TLC.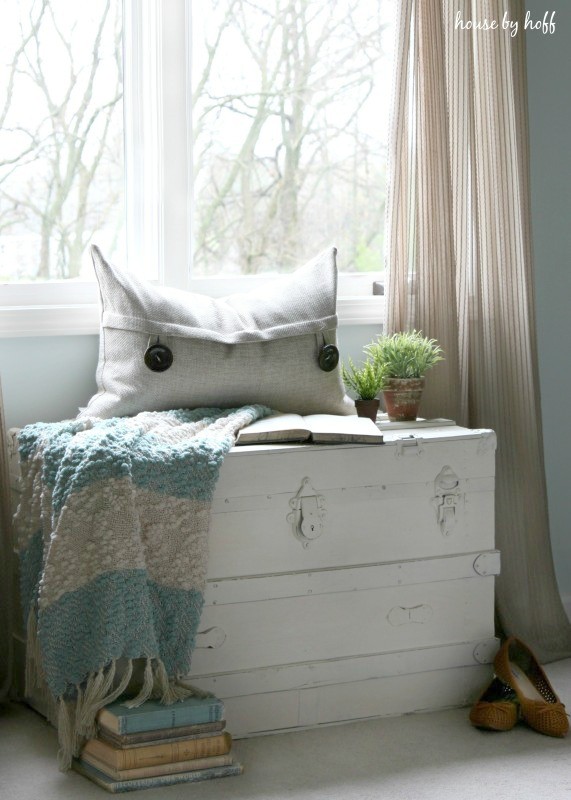 I just cleaned her up, and spray painted her with about 3 coats of "Heirloom White" by Rust-Oleum. I considered taping off some of the hardware, but in the end, my lazy side won out, and I just spray painted the whole thing.
I added some character by lightly sanding and distressing it along the edges and on the hardware.
 I REALLY love the way it turned out. It looks perfect under the window in the master bedroom.
Let's see what my $30 Thursday buddies came up with this month: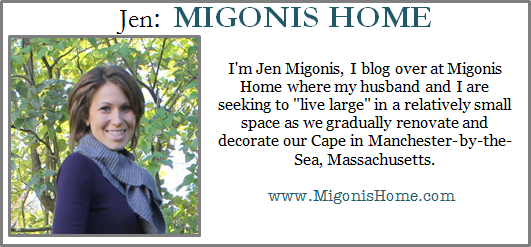 Jen's front porch is looking SO good! Go check out her Simple Ways to Update Your Entry for Under $30!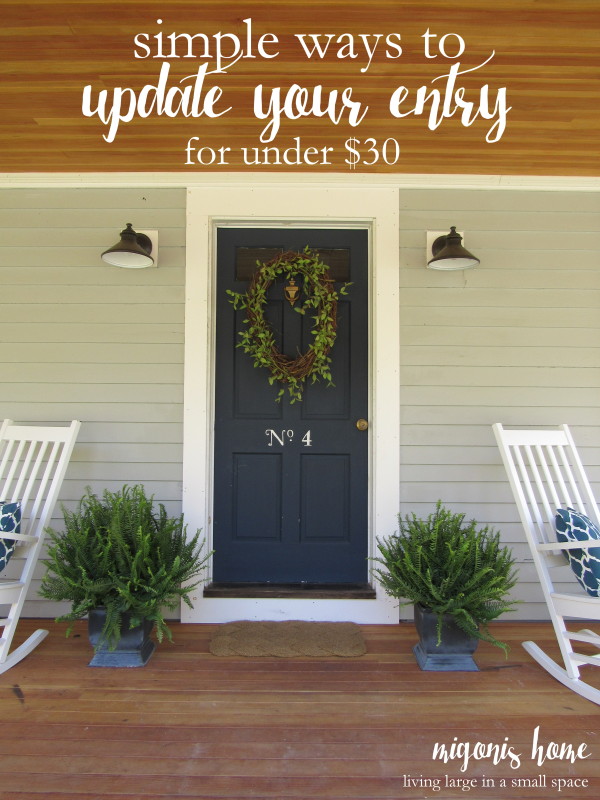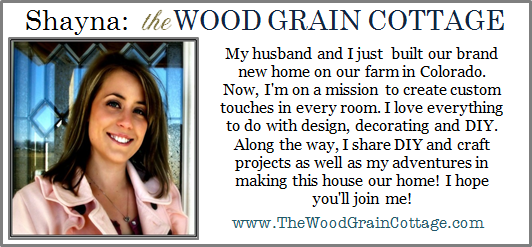 I just love Shayna's Build Your Own Scrap Wood Letters tutorial!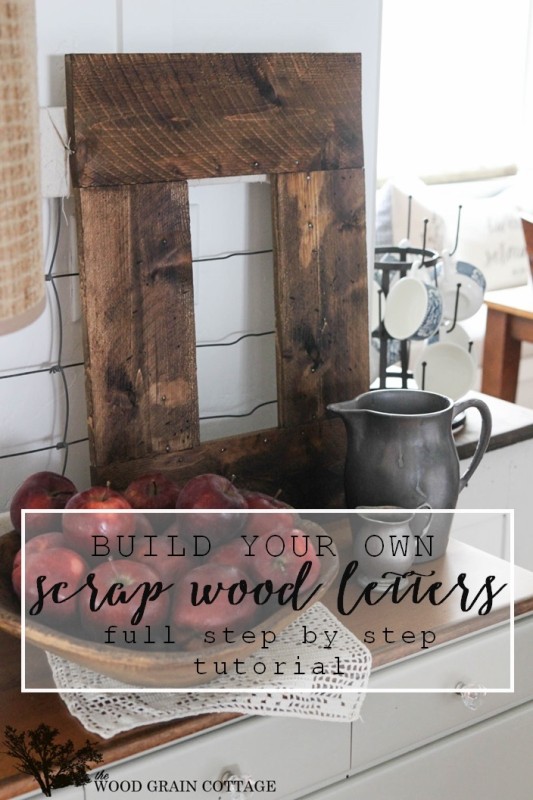 Have a great day! 😉
I'm linking up at: Link Party Palooza, Furniture Feature Friday