This fall front stoop is decorated with cowboy boots, flowers, pumpkins and pretty autumn leaves!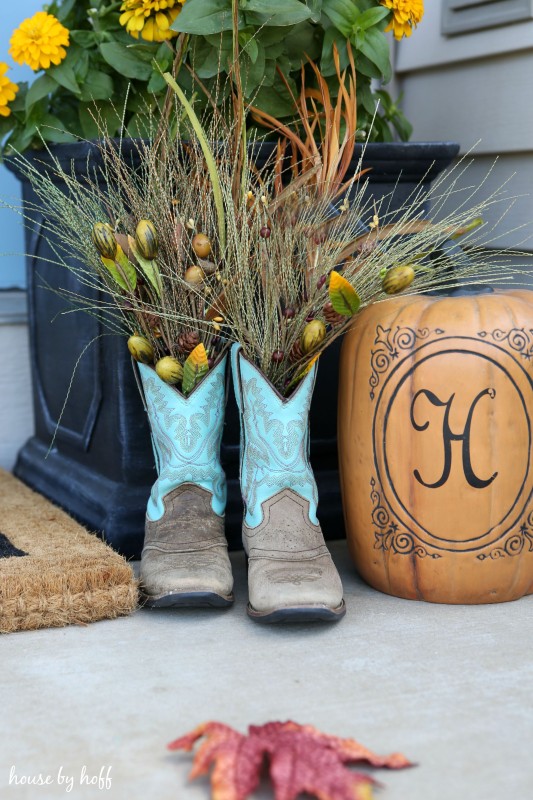 Oh, well hello there, fall. You're making yourself right at home this August, aren't  you? With your chilly morning temperatures, cool evenings, and shorter days…
I never remember it feeling like fall so early in the year, but I'm embracing the cooler temps and approaching change of season by wearing jackets…and sprucing up my front stoop for fall!
I recently repainted my front door a light blue, added a stately knocker, bought a couple of new planters with bright yellow zinnias, and went crazy decorating and photographing my front door for fall.
I'd like to think that my neighbors totally get why I've got my front stoop all decked out for fall in August (complete with fake leaves), and why I'm out in the front yard taking pictures…but trying to explain a blog to them is like trying to explain the stock market to me. You can try, but I'm not ever really going to get it. 😉
Enjoy my fall front stoop!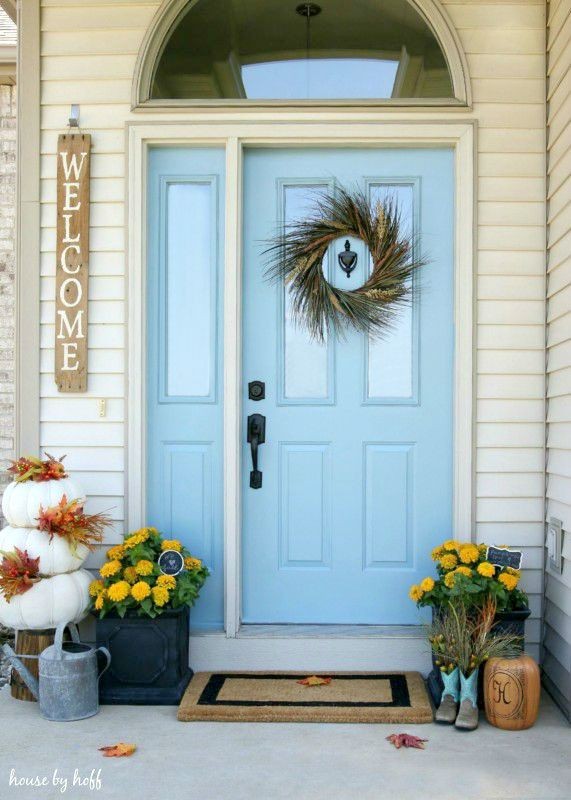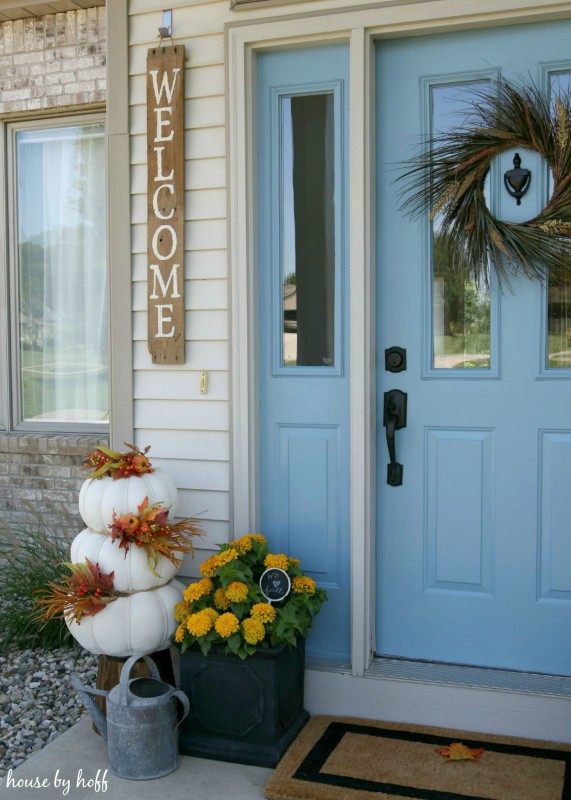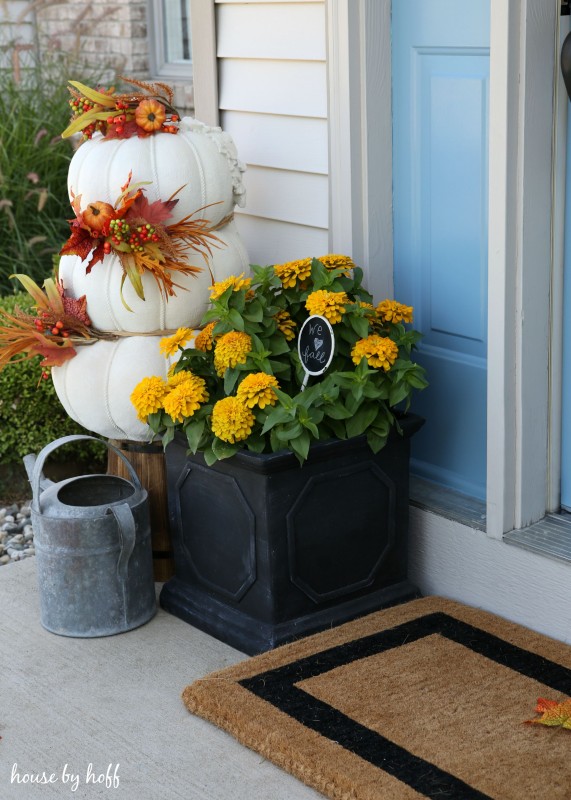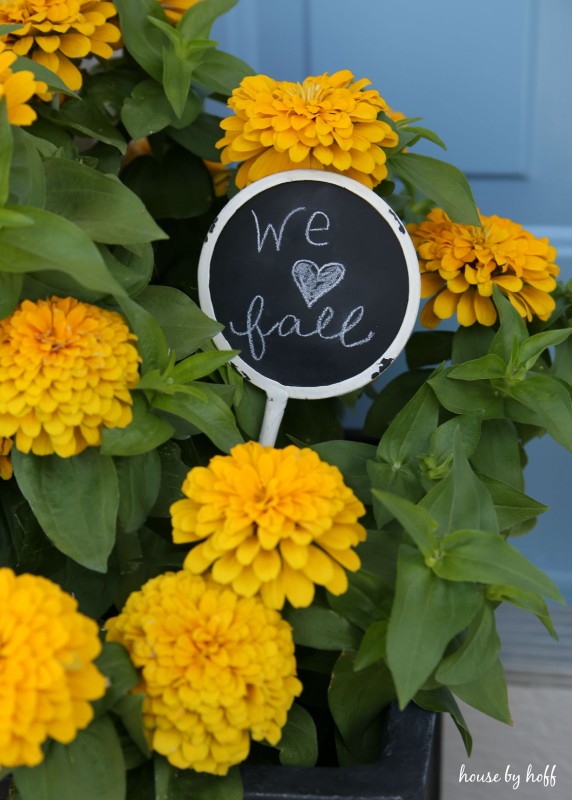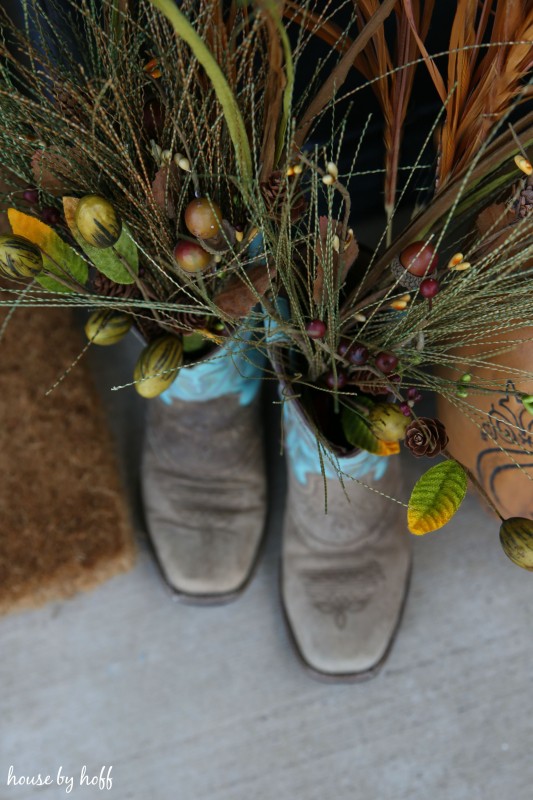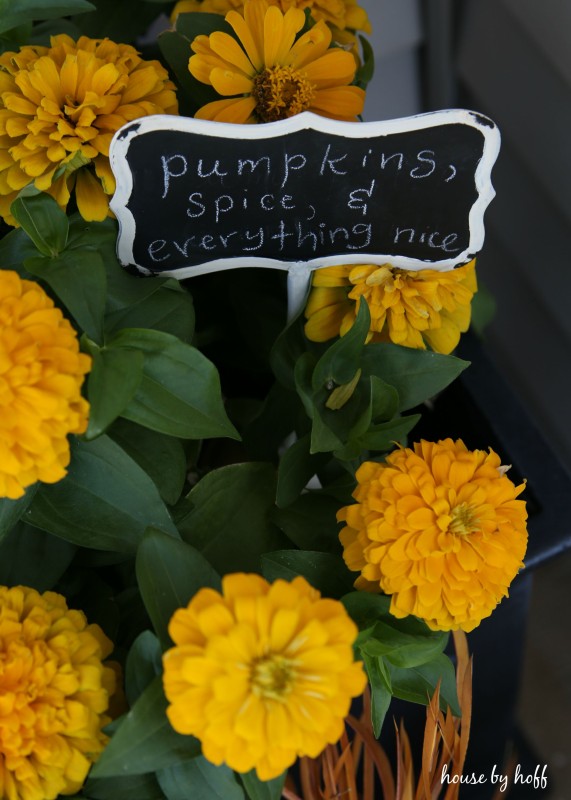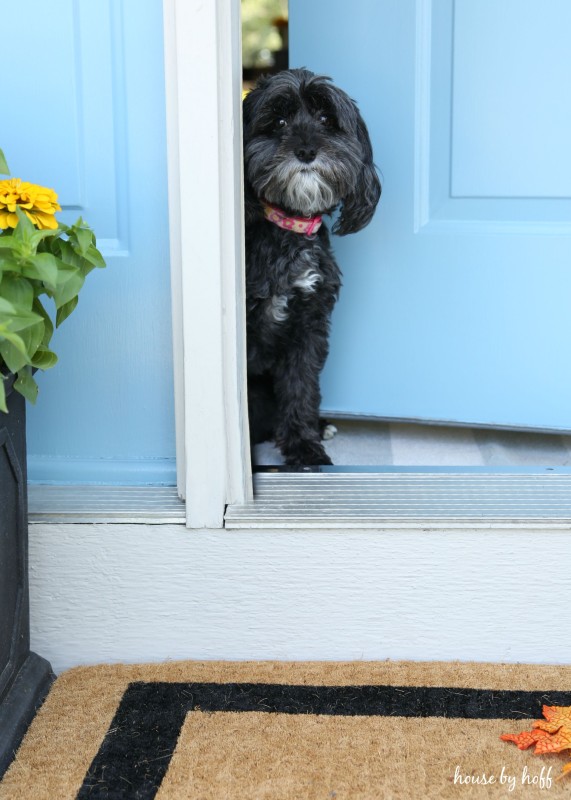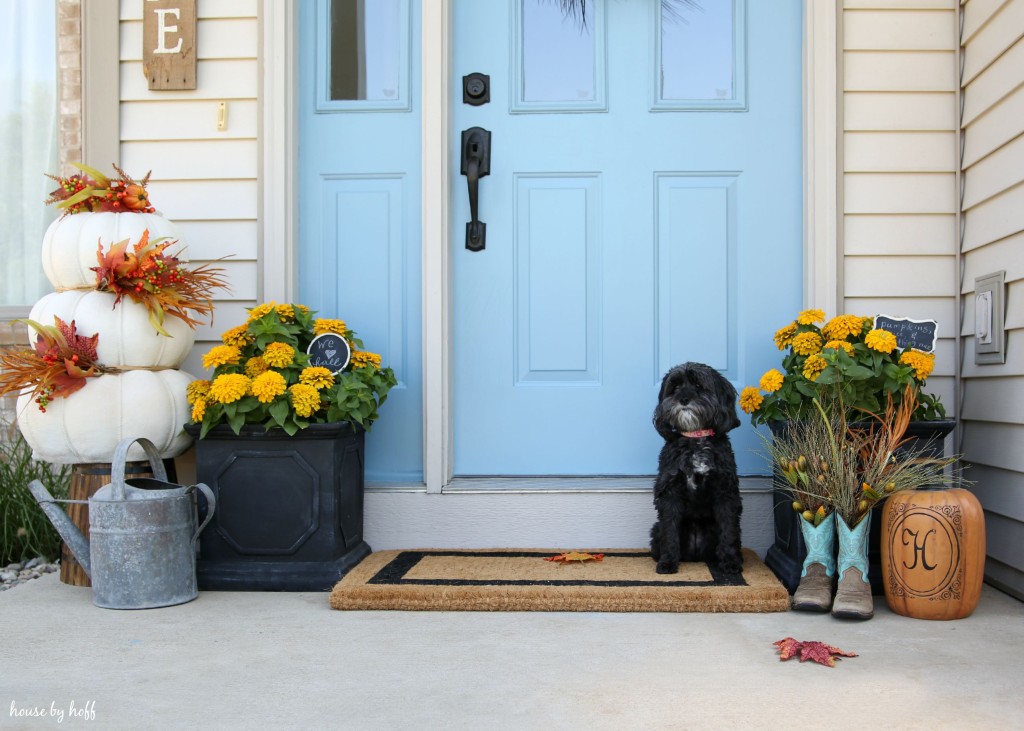 I hope you love the updated fall front stoop as much as I do!
Source List:
Front door paint color:  "Dolphin Blue" by Behr
Planters + Zinnias:  Home Depot
Front Door Mat:  Home Depot
Pallet Wood Welcome Sign:  Tutorial Here
~
Have a great day!