My love for old windows runs deep. When I see an old window, no matter how dirty or gross it may be, I feel an instant connection to it. I want to bring it home, clean it up, and turn it into something special.
Old windows have stories, old windows have souls, old windows are wise.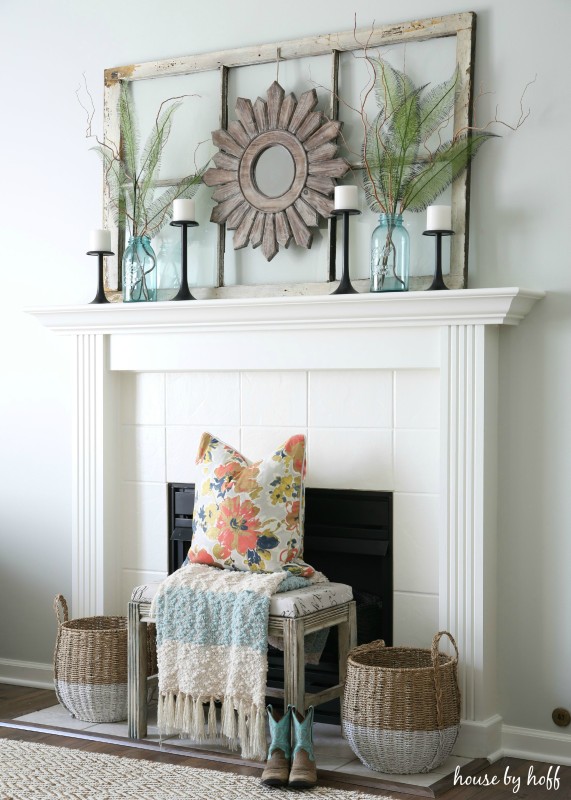 Did you like my use of personification there? Six years of teaching fifth-grade writing coming in handy when writing blog posts! 😉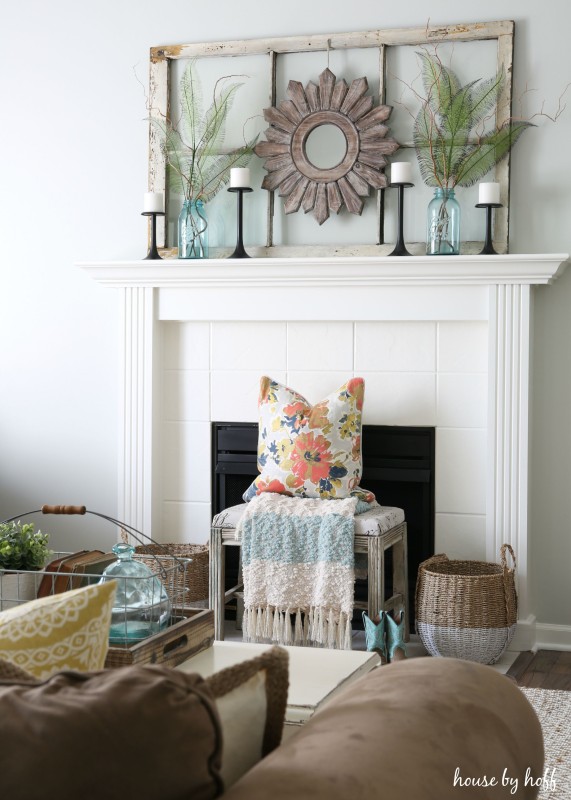 The reason I love old windows (and doors and antiques) so much is that they bring depth and add character to my home.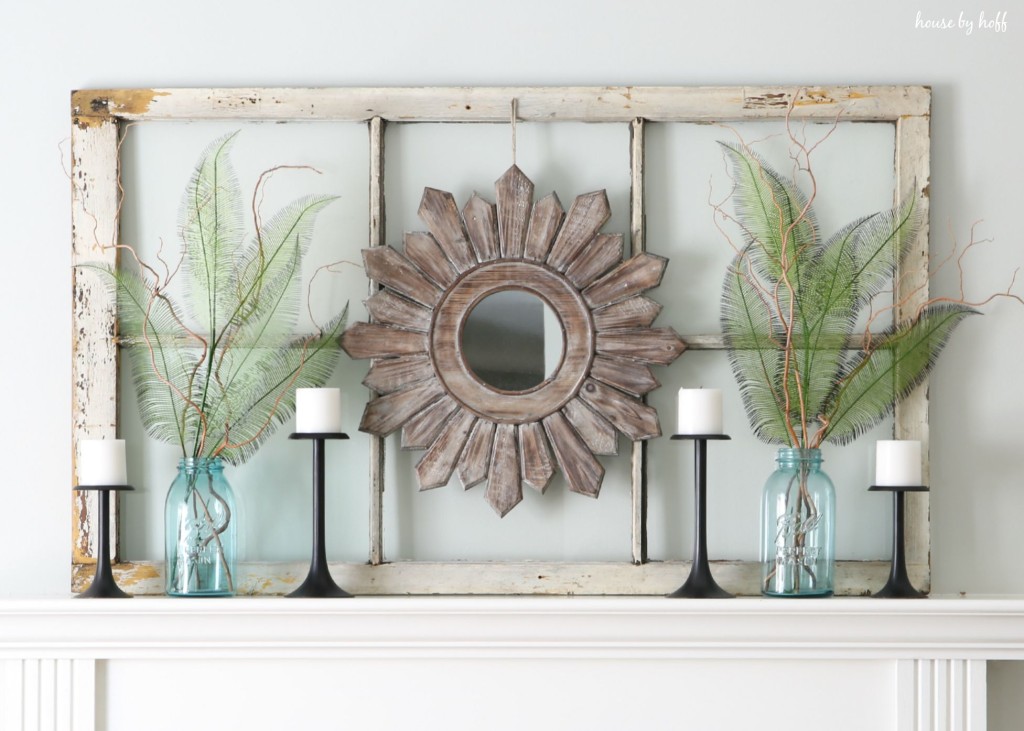 My home has high ceilings and large walls…which is great! The challenge with huge walls though, is that it's hard to decorate them. You need large pieces to fill the expanse. And I don't want just any large pieces. Large pieces are a big commitment to your style!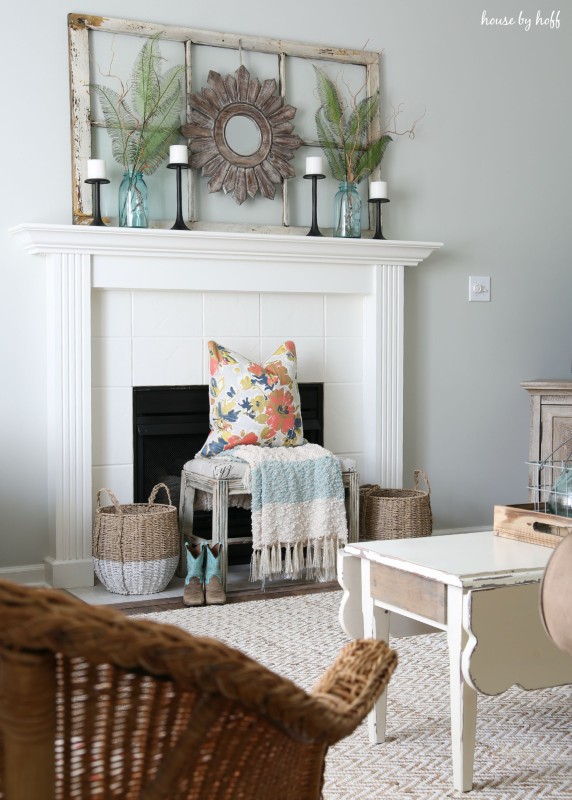 I want large pieces to fill my massive walls that add much-needed character and history to my new(er) home.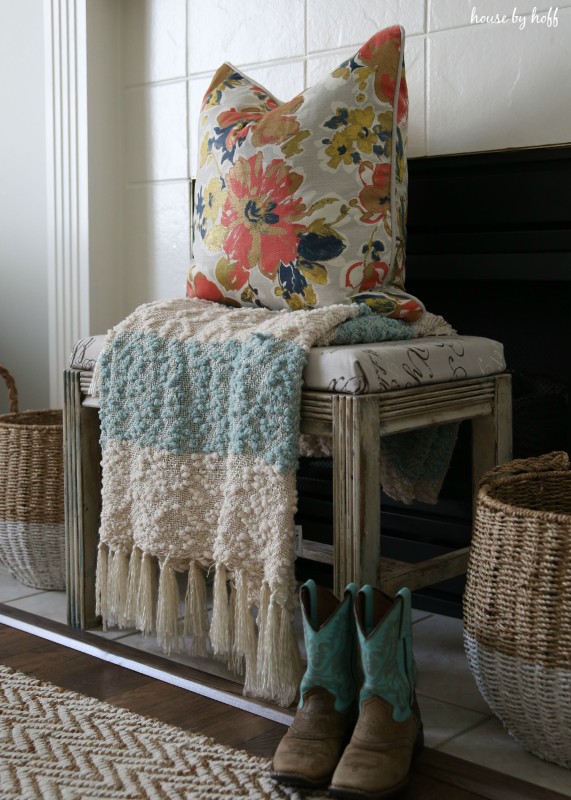 Old windows and doors fit the bill perfectly for me. They fill the large spaces, they bring the rustic element that I love so much, they tell stories, and they look great year-around.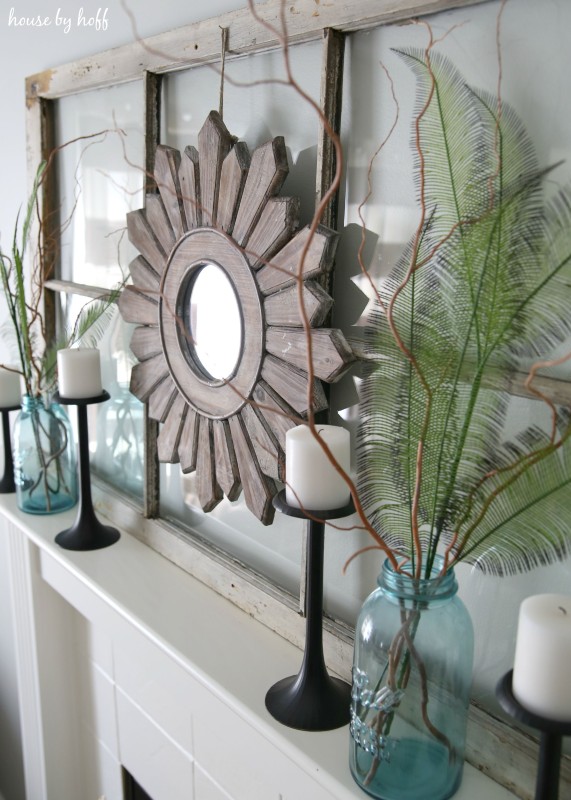 Old windows make great backdrops too! One of my favorite things to do in my decorating is to layer smaller pieces (like mirrors and chalkboards) in front of the old window frames. This mirror (the Poconos Wooden Wall Mirror from Kirklands) looks great layered in front of the old window frame, no?
My love for old windows is nothing new…I've rounded up some of my favorite decorating ideas and projects involving old windows below:
Have a great day!
I'm linking up at: Link Party Palooza