This tutorial will show you how to make the perfect chalkboard letters!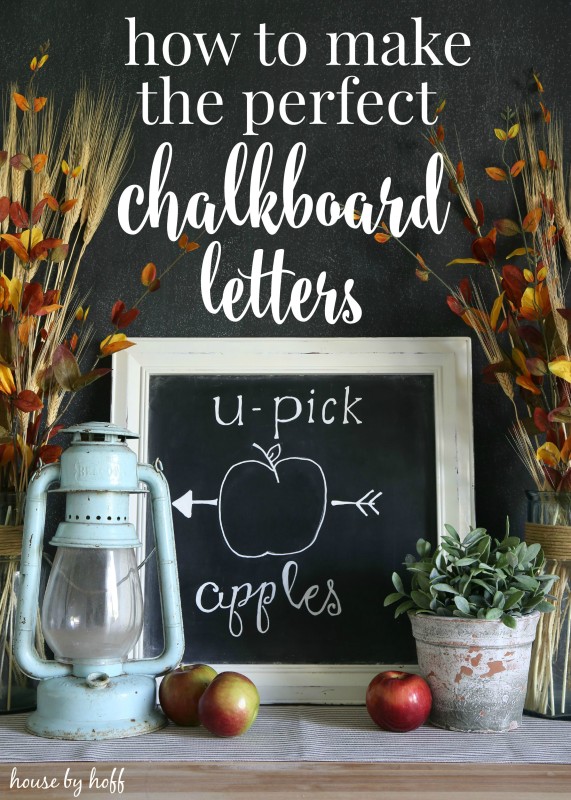 So, if you'll remember, last week I was pretty much convinced that there wasn't a thing left I would be able to teach you for our "Back to Basics" series…but I have to say, after reading some sweet comments and emails, you all have definitely given me some ideas. One person suggested that I teach you more about how I make chalkboards, so I'm going with that. This tutorial specifies art letters, but let me assure you that all of the chalkboards I have made (even those that include a bit of artwork) all follow this same basic idea.
So, without further ado…here is how I create chalkboards:
Creating The Letters!
I always begin with rubbing a piece of chalk sideways alllll over my chalkboard. This "seasons" the board, and makes the erased mistakes less noticeable. If you do not season your chalkboard first, you'll find that anything that you try to erase won't erase completely. Boo.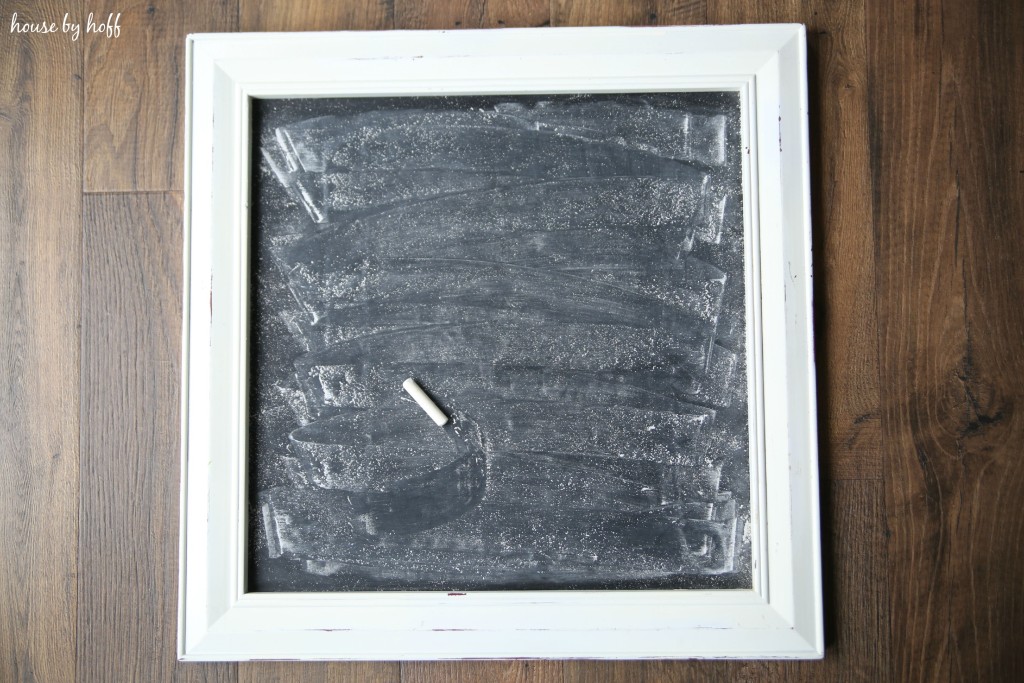 Next, use a paper towel to wipe up the chalky mess. For this tutorial, I'm using two writing utensils:  a piece of chalk and a Bistro Chalk Marker (available at most craft stores…this one is from Hobby Lobby.)  Many times, I just use a piece of chalk, but if you want your writing to "pop" off of the chalkboard, you'll want the Bistro Chalk Marker too.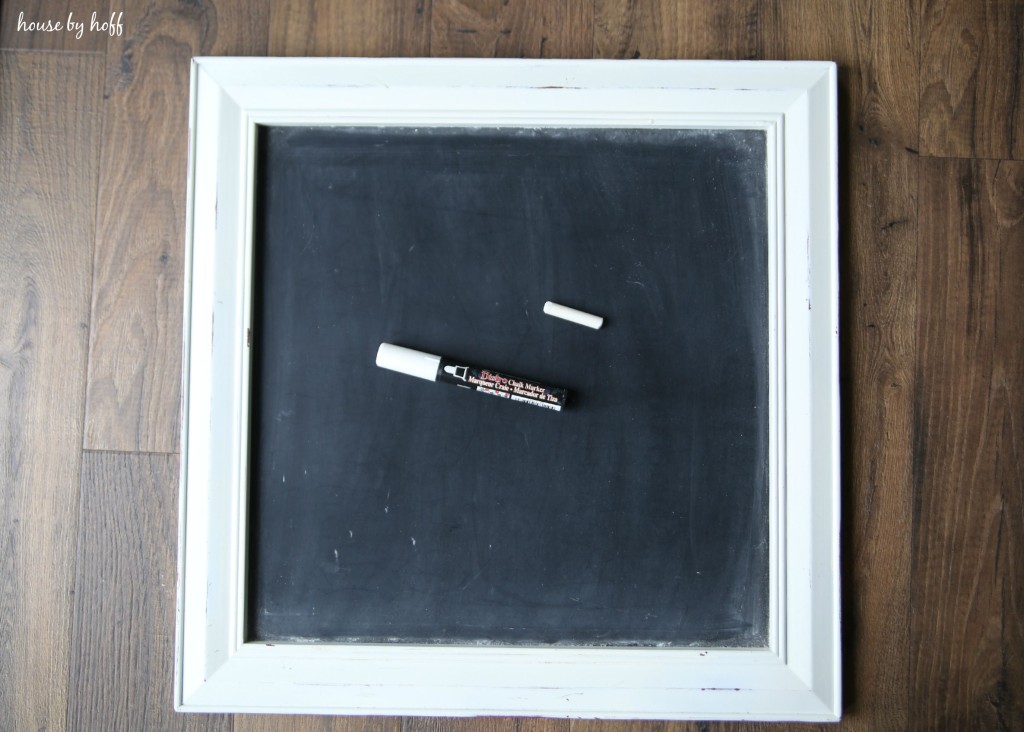 It is rare that I just make up something to put on a chalkboard. Most of the time I'm inspired by something I see on Pinterest, in a magazine, or in a catalog…I'll usually just try to replicate what I see. In this case, I am making a "U-Pick Apples" sign for my mom who needs it for something specific. When I'm making a chalkboard like this, I'll go to Picmonkey.com and try to design something for myself to replicate on the chalkboard.
You might be wondering why I would do this. Well, it works better for me to see something in front of me to replicate. It's easier to see the letter spacing, font style, and any artwork that I'm attempting to put on the chalkboard laid out in front of me…make sense?
 The two fonts that I am using are: Tigerlily and Steelheart (both purchased from Creative Market.)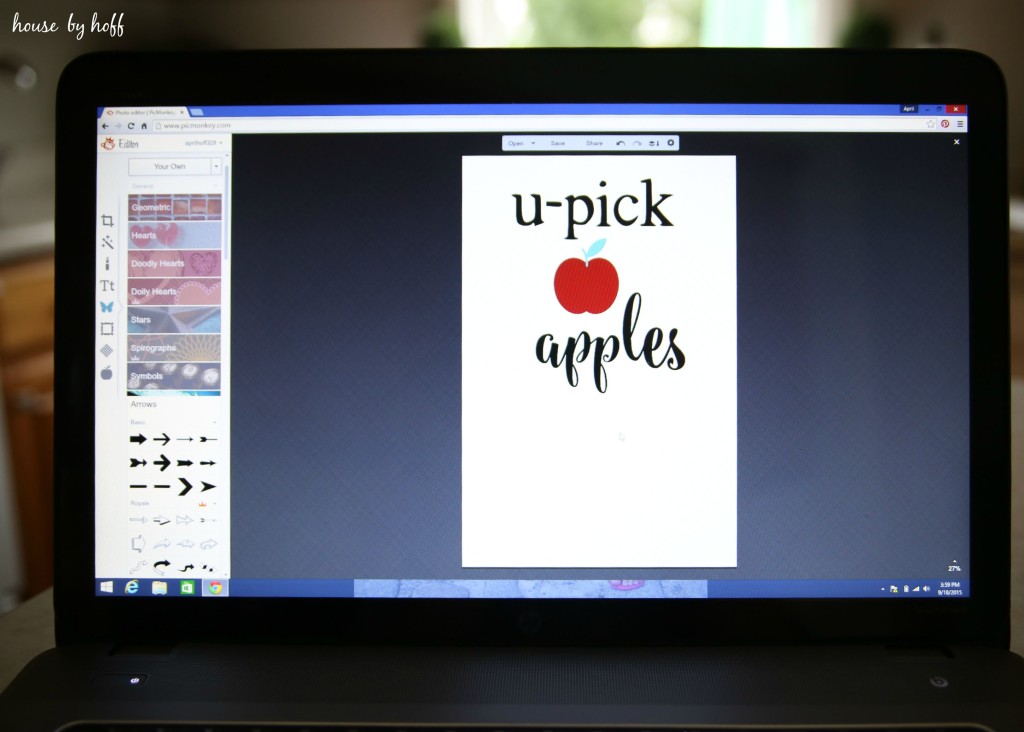 Alright, so next I'll grab the piece of chalk, and attempt to replicate what I see onto my chalkboard. This is the time to make mistakes, erase, and get everything centered and perfect.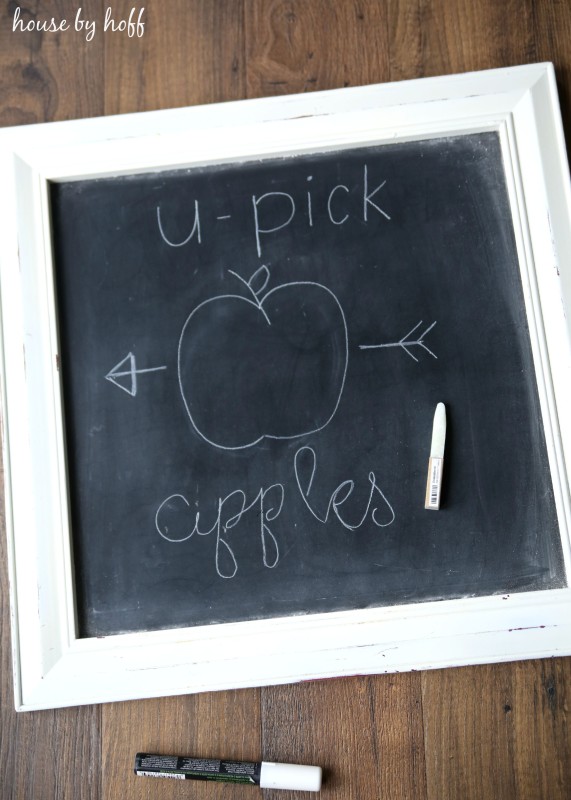 Once I have everything the way I want it, I'll use the chalk marker to add more character to the letters, trace my artwork, make the lines thicker, etc. It just gives it a very polished and finished look…no?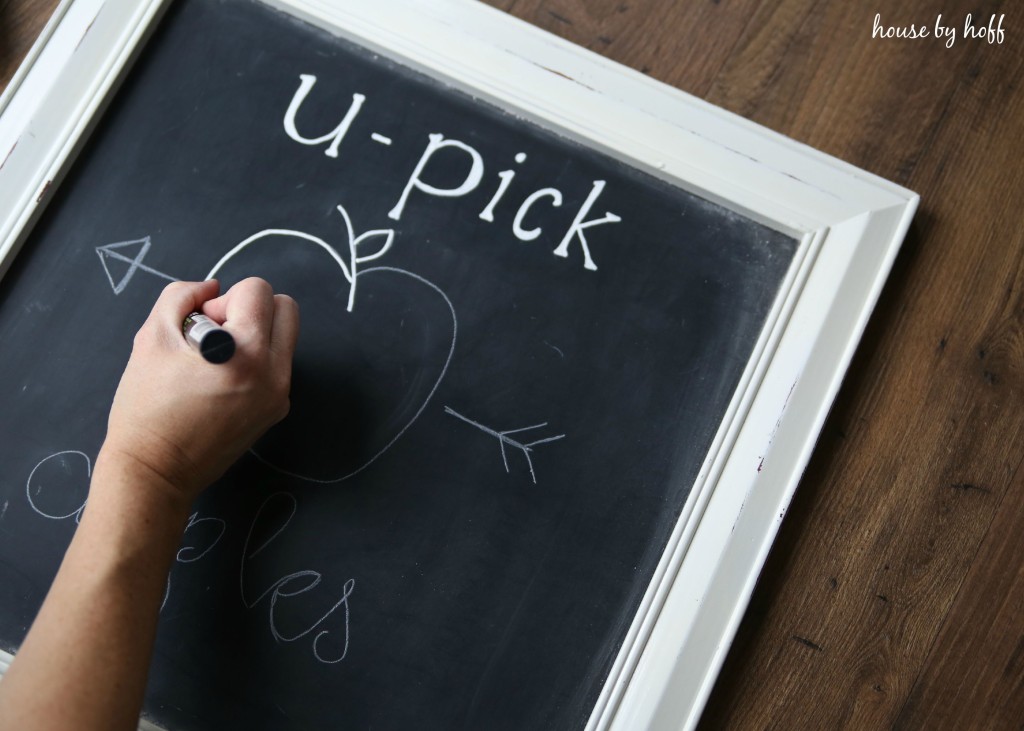 …and there she is! The finished hand lettering project!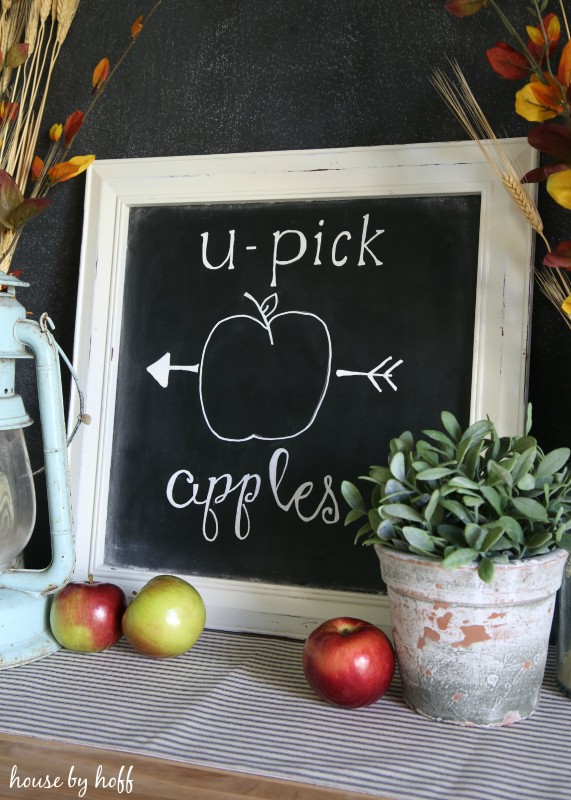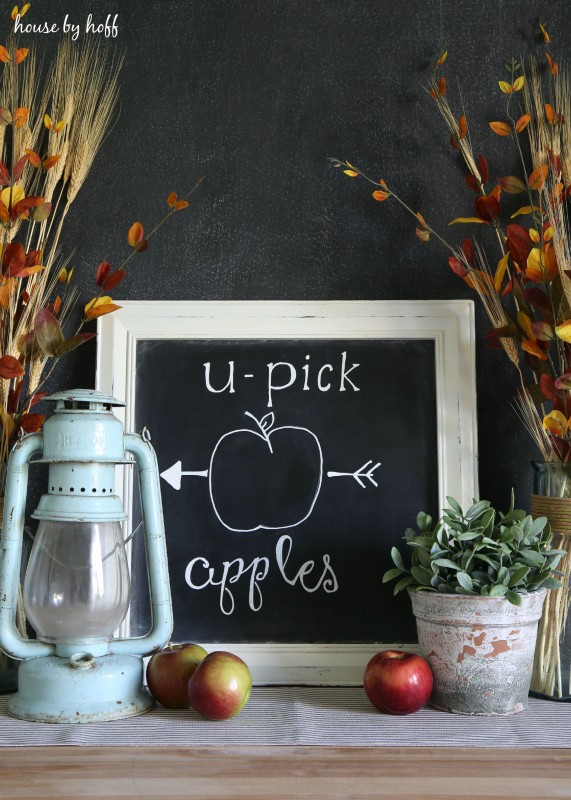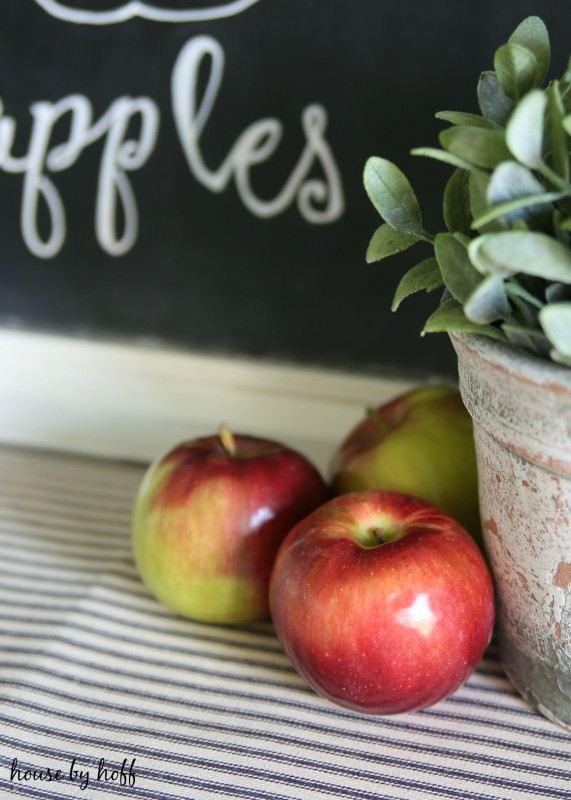 **I've learned that the Bistro Marker is easier to erase off of some chalkboards than others…if you find that it won't erase easily for you, use a Mr. Clean Magic Eraser! It does the trick!**
~
I hope you found this helpful and if you missed my last two "Back to Basics" posts, check them out:
How to Make the Perfect Letters on Burlap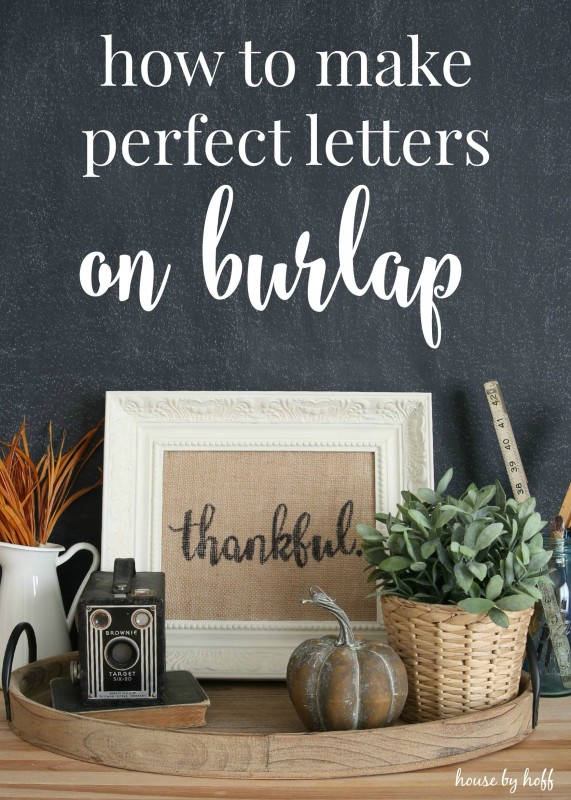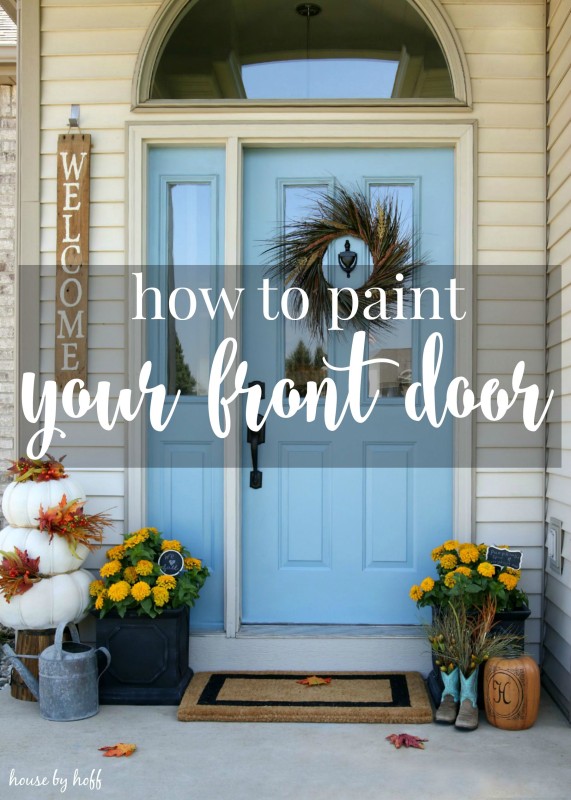 Be sure to check out what my "Back to Basics" friends are posting about today!
~
Have a great day!