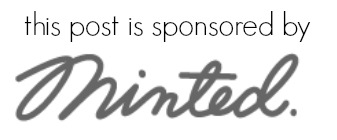 These are my best tips for creating the perfect holiday card as painlessly as possible!
The annual family holiday card photo.
If you're anything like me, just thinking about getting my family all dressed up and posed perfectly on just the right fall day for our holiday card photo causes instant stress. But not this year. This year, I'm taking steps to ensure a painless holiday card experience.
The time for thinking about holiday cards is drawing near, and I'm partnering up with Minted to give you some tips for creating the perfect holiday card as painlessly as possible.
Tip #1:  Browse the holiday card selection at Minted before you take your photo.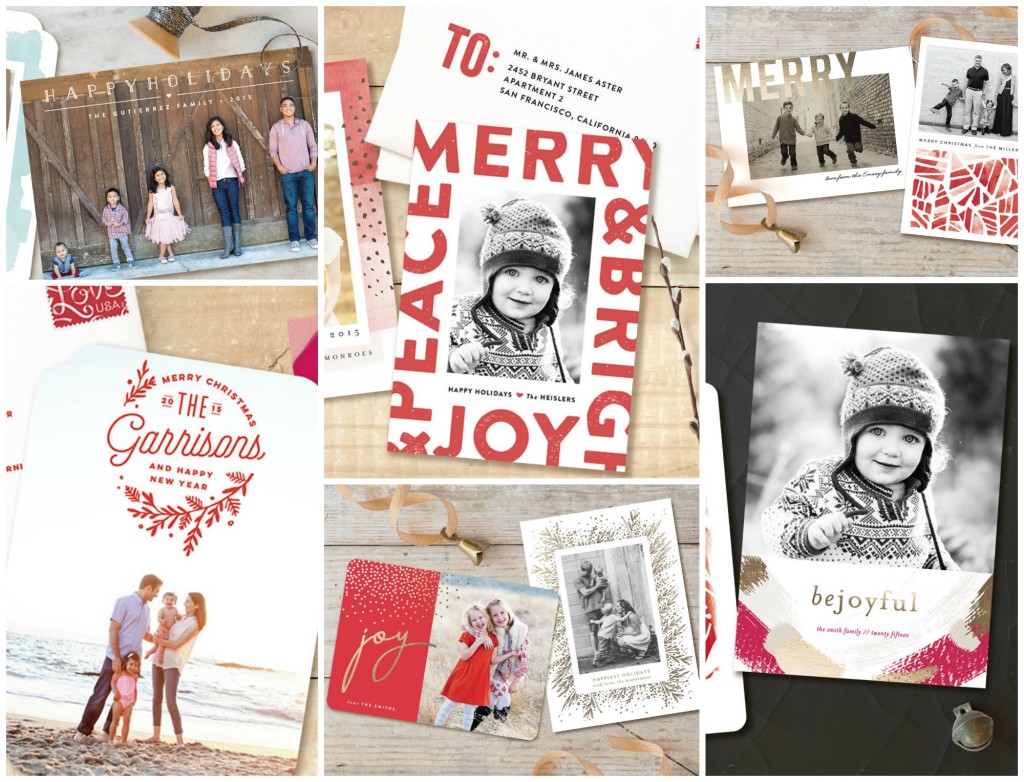 To start by looking at the holiday card options may seem completely backwards, but stay with me here. By browsing through the options first, you can get an idea of what kind of picture you need to take (or have your photographer take). Do you want a color photo? Black and white? Beachy setting? Urban location? Do you want text across the top or bottom of your card? By browsing the card options first, you can get a more precise idea of what kind of photo you need. Browse through the many amazing options at Minted here.
 I happen to love the holiday cards that feature one image on the front with text across the top or bottom, but it is tricky to get just the right photo that will work for that kind of card. There has to be enough room left at the top or bottom of the photo to pull it off.
For our family card, I set up our tripod and made sure to place us at the bottom of the photo, leaving plenty of room for text across the top: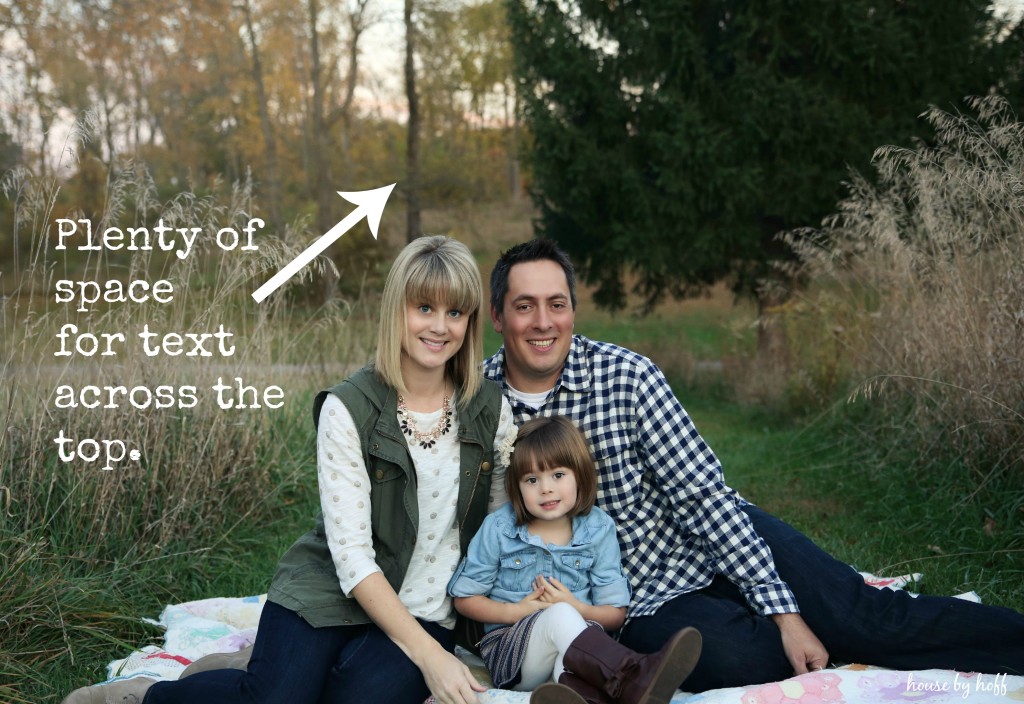 Tip #2:  Choose your clothing thoughtfully.
I've seen and read a million blog posts that give advice for choosing clothing for family photos, and as a professional photographer, I have to tell you that I always breathe a sigh of relief when my clients come looking coordinated. Choosing clothing doesn't have to be hard or tricky. Try to stick to a 2-4 colors, and no more than 3 patterns. For our clothing, I started in Miss L's closet and went from there. She had this cute little skirt and denim shirt, and I really just coordinated Mr. Hoff's and my looks around hers. I stuck to a basically blue and white color scheme, with pops of pink and gold. Then I added in my very neutral army vest, as it is very "me." I love it and wear it all the time and I knew these clothing choices would look good with the rustic fall backdrop as well.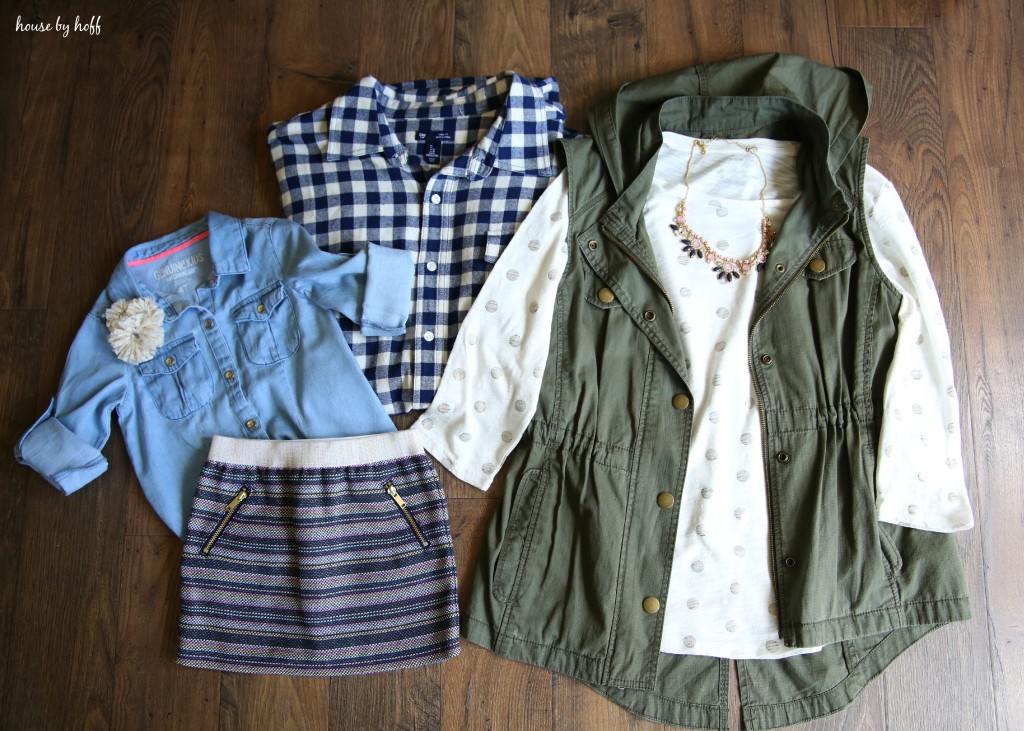 Tip #3:  Don't wait until the last minute!
Just don't do it to yourself. Waiting until the last minute will only cause you unnecessary stress. Start looking through the amazing holiday card collection at Minted, coordinating your outfits, and scouting a pretty location now. If you start now, you can take advantage of the warmer temperatures, pretty scenery too! Having your holiday card photo crossed off of your list will only make your holiday season less stressful! 😉
For more great photograph tips check out Tips For a Successful Family Photo Shoot
Here is what our holiday card from Minted looks like this year: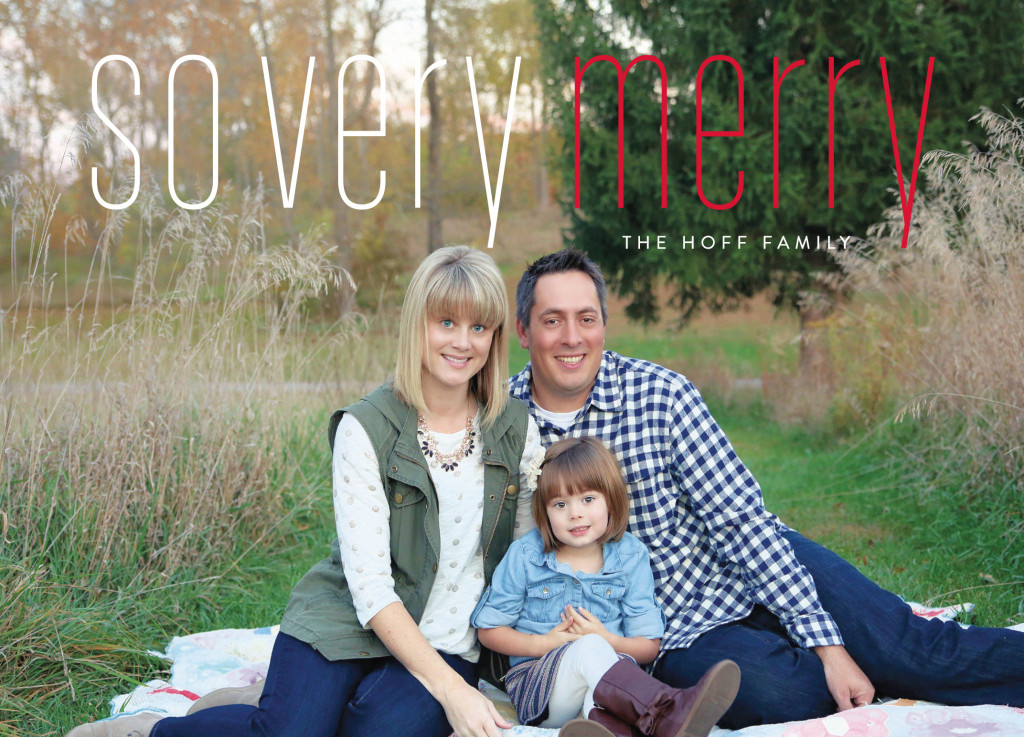 I love the option to add some more photos and a holiday message to the back of the card: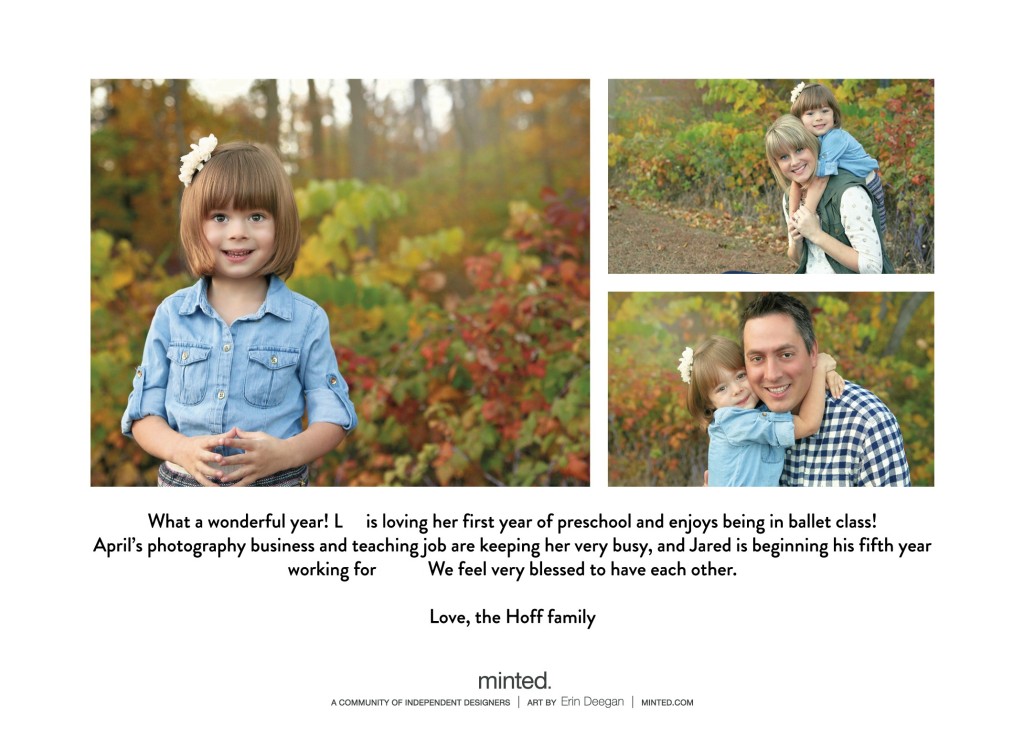 Are you feeling inspired to tackle your own holiday card? Well, you're in luck!!! Minted is giving a $50.00 gift card to one lucky House by Hoff reader! Use the Rafflecopter below to enter!
Have a great day!