So, last Friday I was driving home from school, and I passed this old door on the side of the road. I did a u-turn, got out of my car, inspected it, decided I wanted it, knocked on the door of the house, and nobody answered.
Bummer.
Because I have almost gotten myself in trouble with taking things from the side of the road that apparently weren't garbage….(that's another story for another day) I decided to just leave it. But by Sunday, the door hadn't left my mind, and I made Mr. Hoff drive me across town to see if it was still there. It was.
Hooray!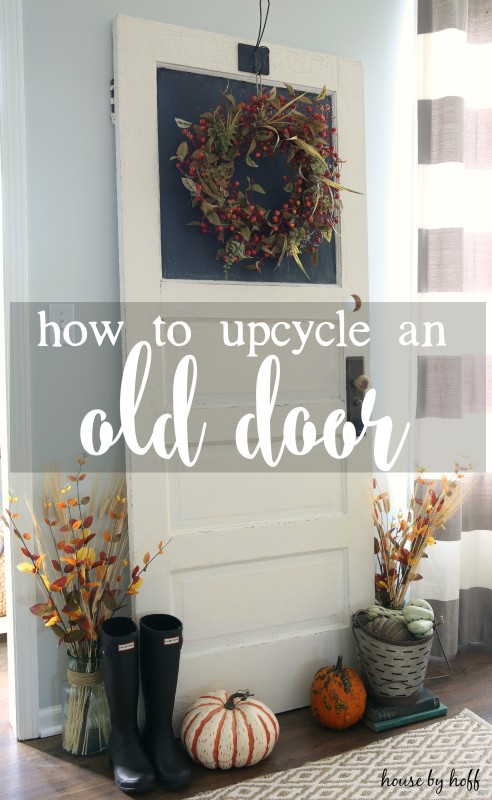 I got an answer from the occupants of the home this time, and they were thrilled that I was carting the old door off. I was just about to leave when I heard a little voice say, "Hey! I know you from school!" I turned around, and one of my little kindergartners was standing in the doorway of the house looking up at me. It was adorable, and gives this old doorway an even sweeter spot in my heart.
This is what the doorway looked like before. It's old, dirty, chippy, and PERFECT!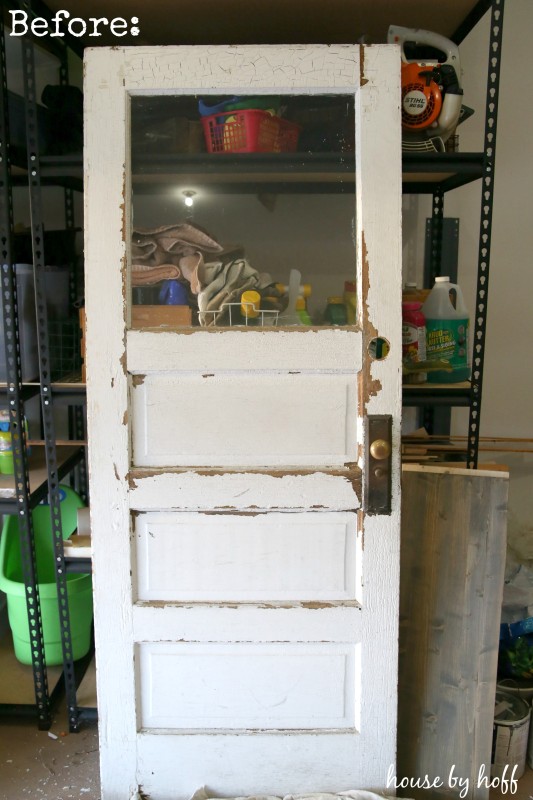 I scraped the chippy paint off as best as I could, sprayed and washed it down with the hose, and then painted the window pane with chalkboard paint.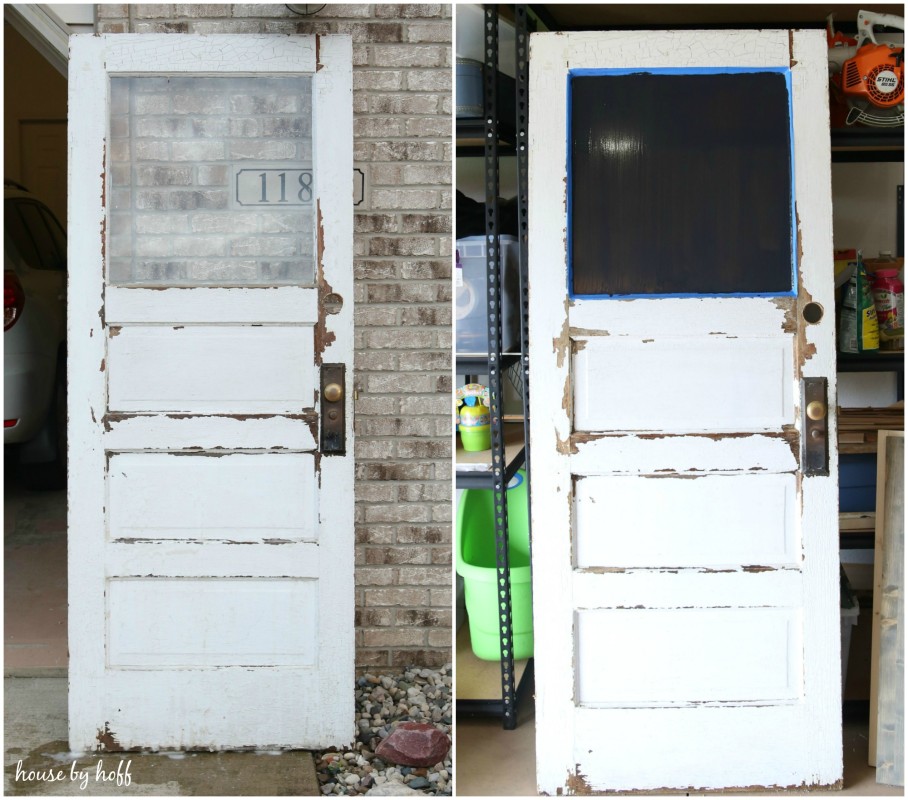 I liked the old chippy look, but decided that I wanted it to look a little cleaner and crisper. I just rolled a couple of coats of  American Accents' Heirloom White paint on it, and tada!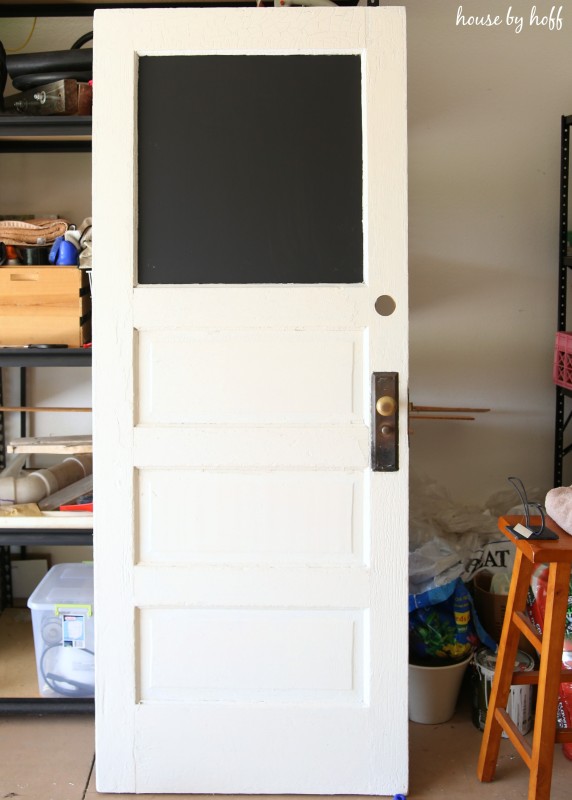 Isn't she a beauty?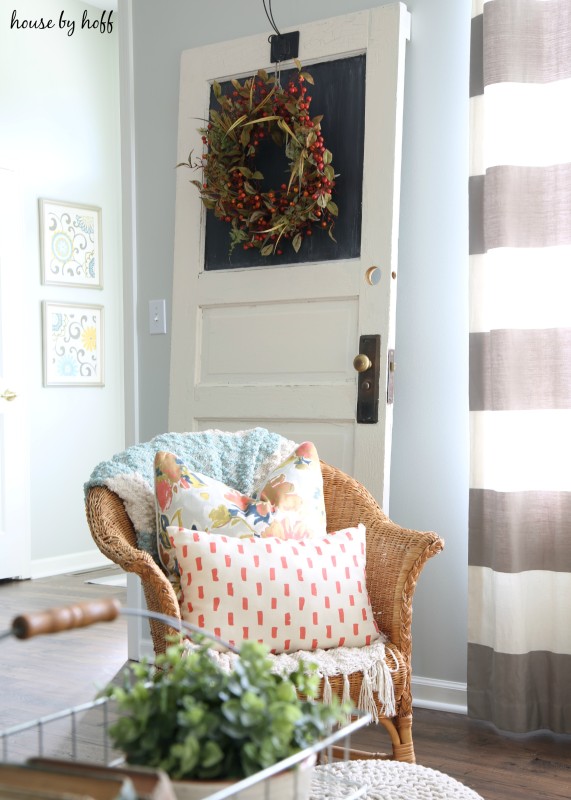 I had a different old door in that exact same spot, but this new (old) door is much more substantial. I love it! Mr. Hoff can't quite grasp the fact that now I collect old doors as well as old windows, as well as a lot of other things…;)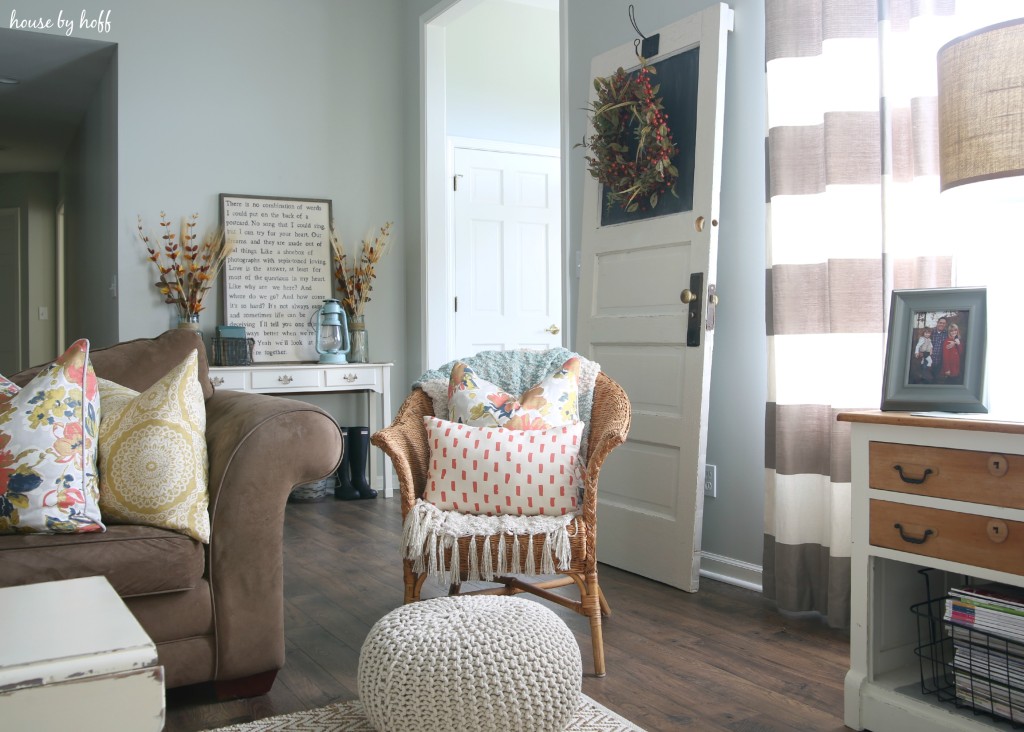 Oh! I almost forgot! We also added this hook to the top of the door! Perfection!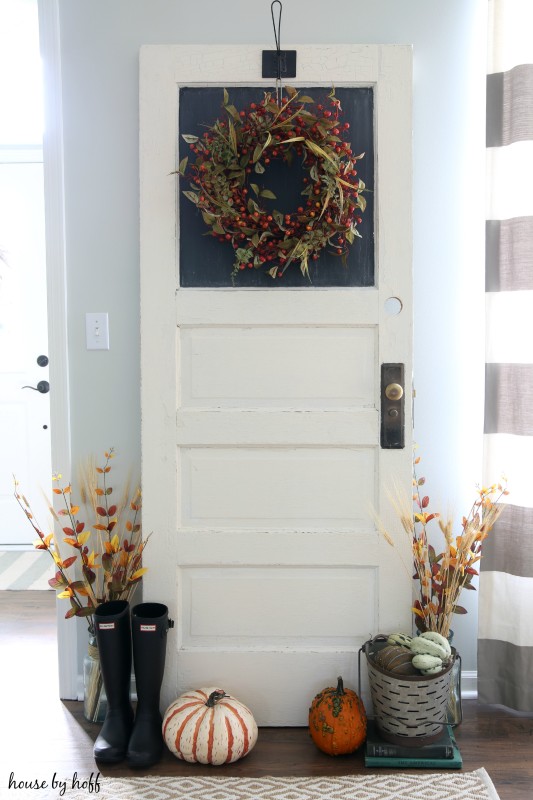 Let's see what my GYDO cohosts did for their upcycled projects!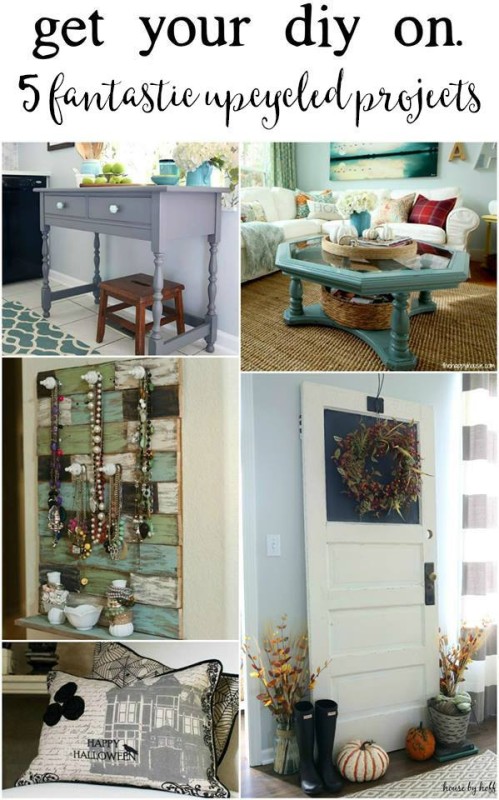 Just a Girl and Her Blog's Upcycled Kitchen Sideboard
The Happy Housie's Upcycled Living Room Pieces
The Hankful House's Recycled Pallet Wood Jewelry Holder
Confessions of a Serial DIYer's Tea Towels turned Halloween Pillow
Don't forget to link up your upcycled projects on Sunday!

Have a great weekend!
~
I'm linking up at: