I hope you enjoy the pictures of my sweet girl's room decorated for Christmas!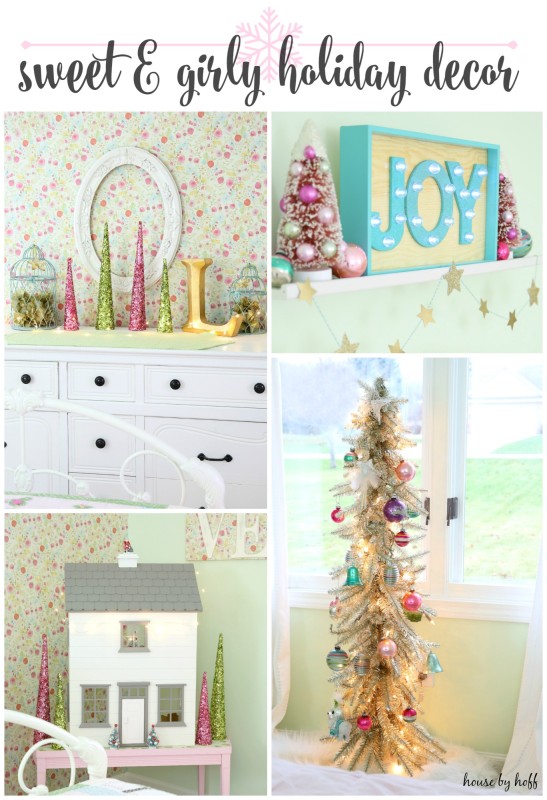 Having a little girl's room to decorate this time of year is more fun than just about anything I can think of…
Well. Maybe I can think of a few things more fun. Holiday happy-hour with girlfriends, shopping by myself at Target, shopping by myself anywhere, eating something with lots of chocolate and peanut butter….but I digress.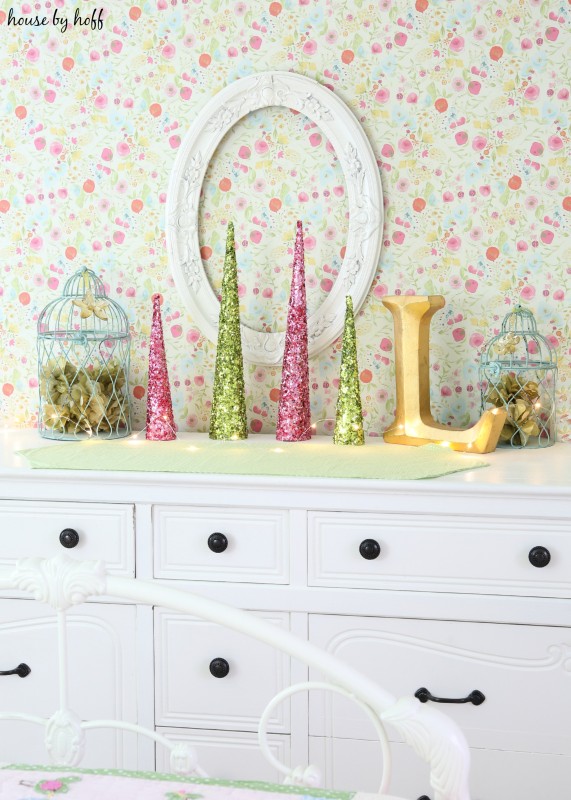 I love, love, love girly and feminine decor, and since I can't really get away with holiday decorating like this anywhere else in the house, it's fun to go a little crazy in Miss L's room.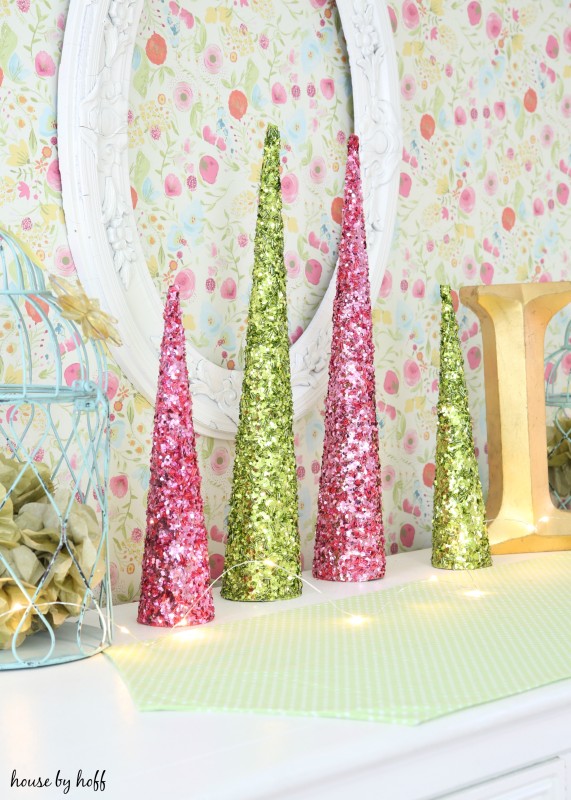 She's just as into the decorating as I am. She completely rearranges everything as soon as I leave the room, which I love about her, but it kind of drives me nuts at the same time. 😉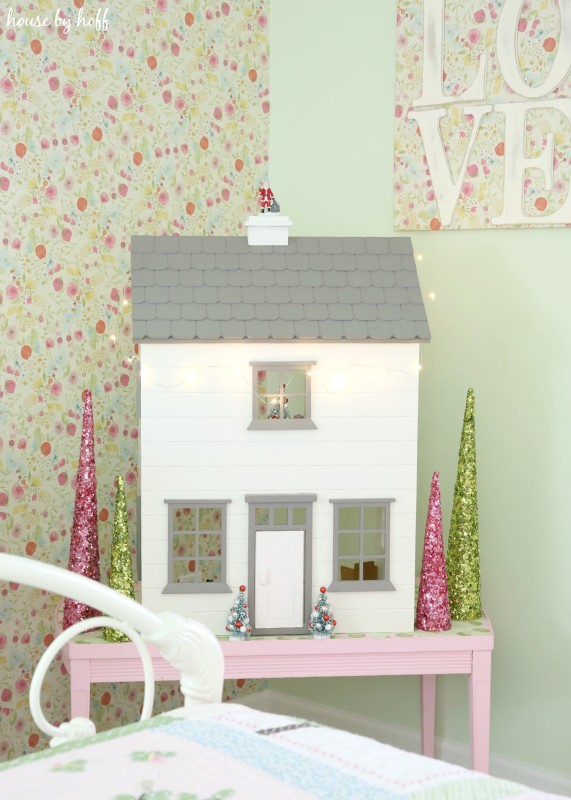 She and I spotted this marquee JOY sign at Target last weekend. We both loved it, and surprise, surprise it ended up in our shopping cart.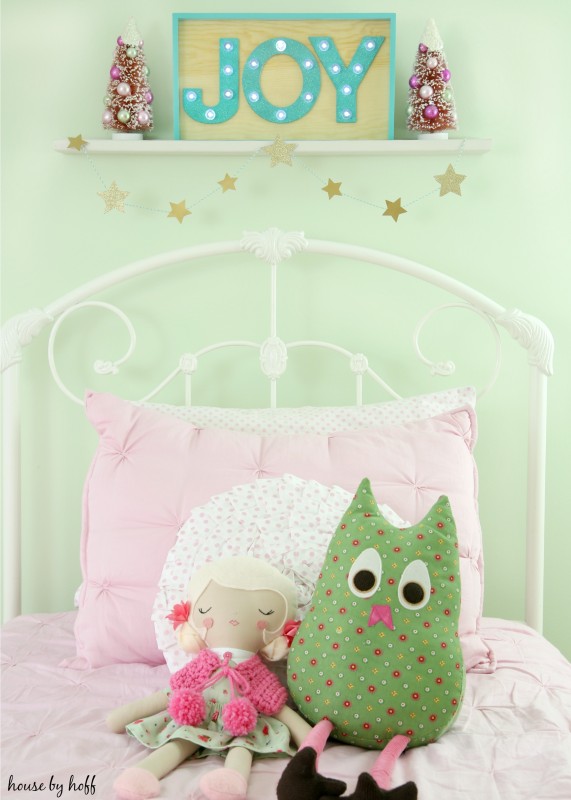 Hand-made doll from Spun Candy. (I love this shop!)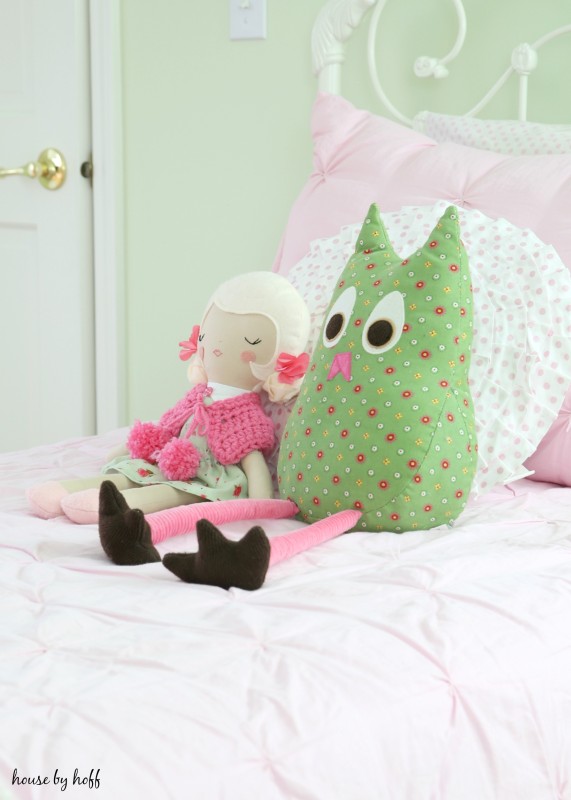 Her little champagne decorated Christmas tree is back up this year!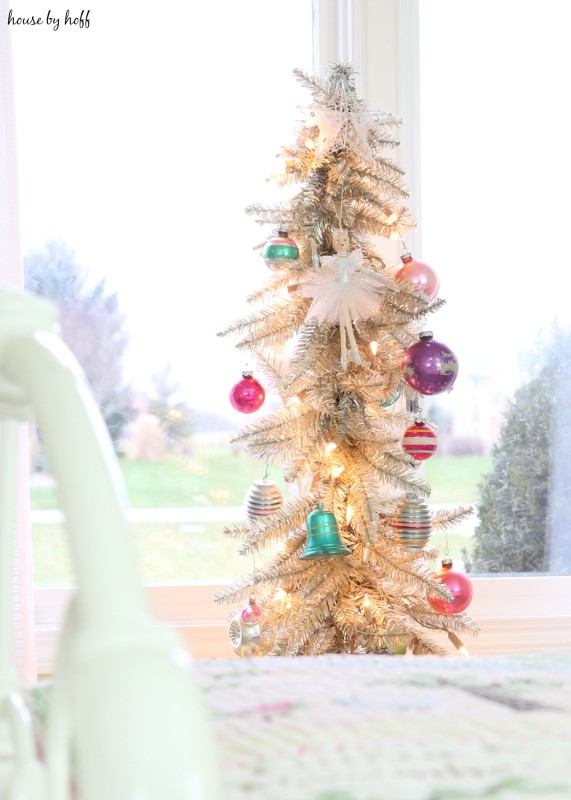 This is, easily, my favorite Christmas tree of all time. I love the combination of these feminine vintage ornaments with the champagne color of the tree.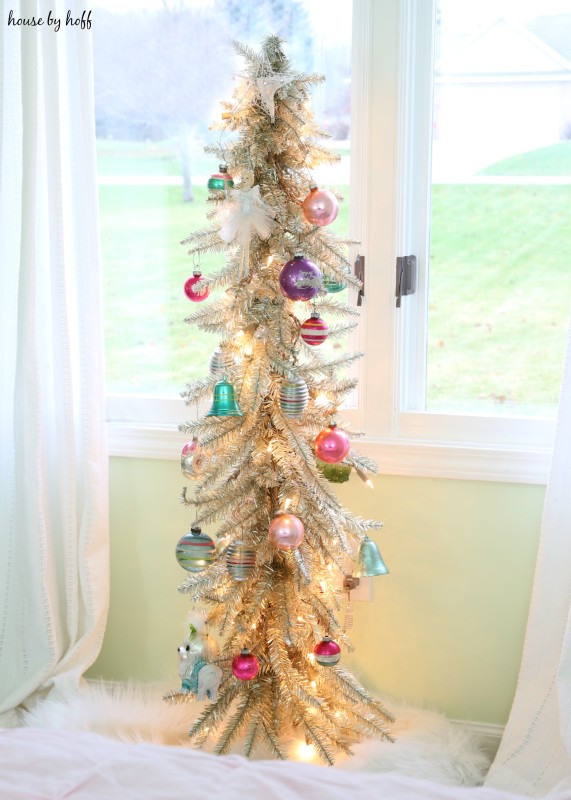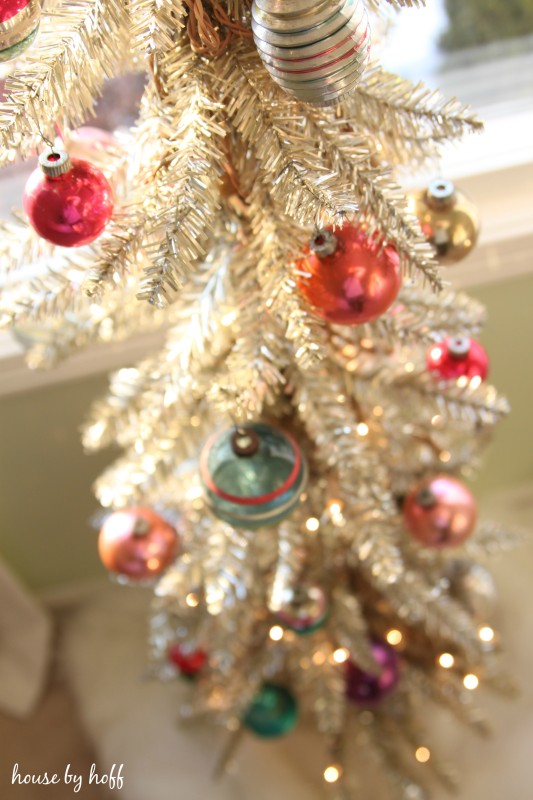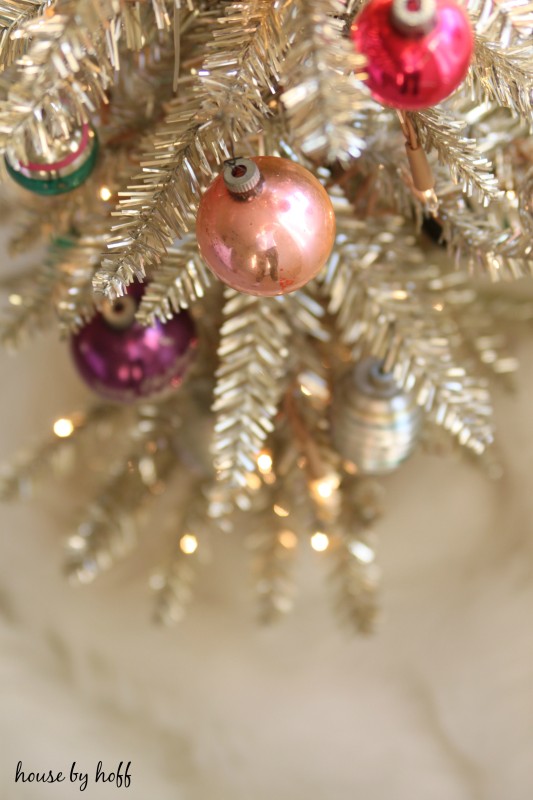 Miss L. is learning her letters and the letter sounds,  and she can "read" this sign. She'll tell anyone who will listen what this word is. "It says, JOY….J-O-Y."
 (Momma the reading teacher is very proud.)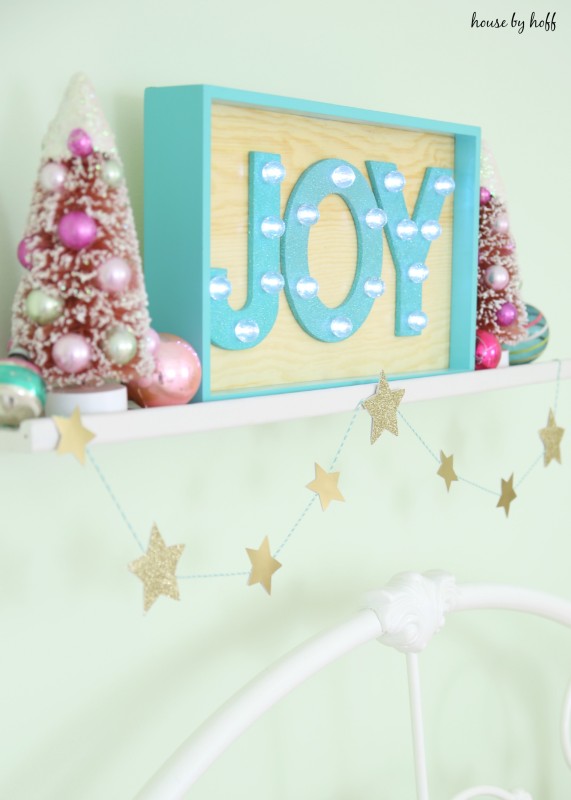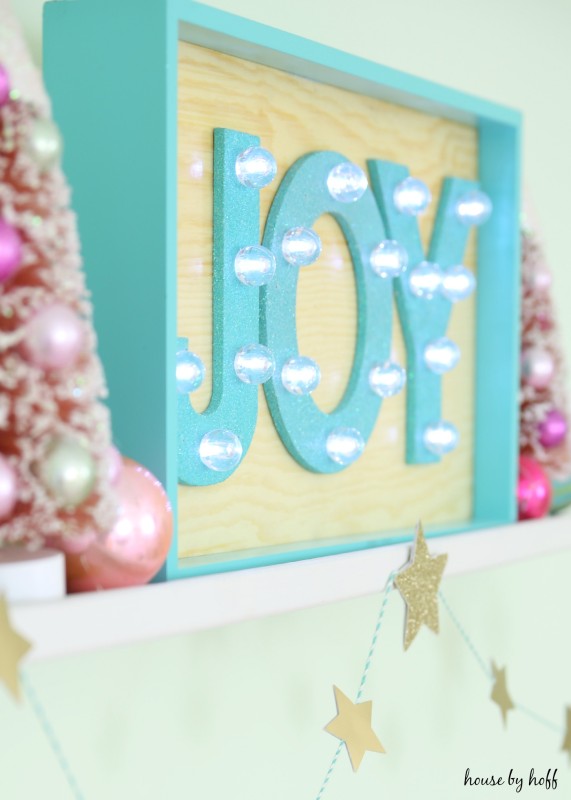 Have a great day! I hope it's filled with lots of JOY! 😉