This holiday season I decided to decorate in a beachy Christmas decor with Minted!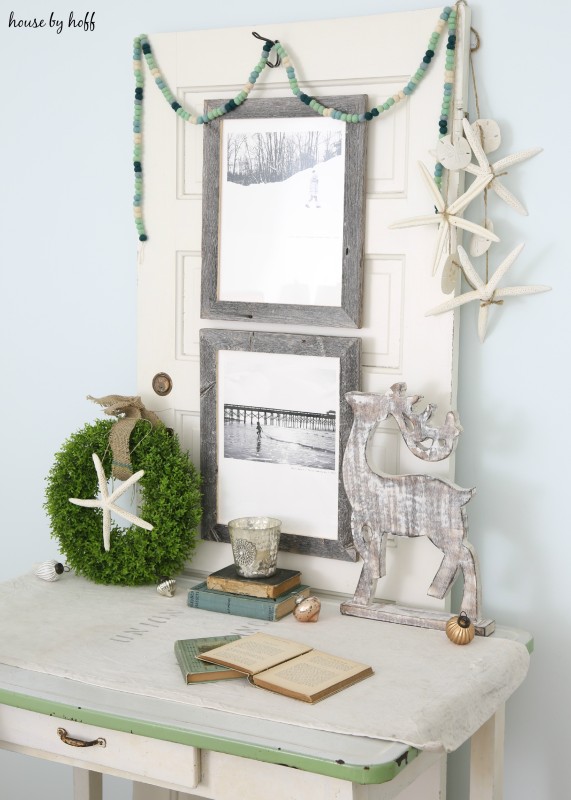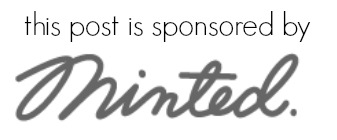 I'm bringing the beach to Christmas today, or Christmas to the beach…which one? Either way, I'm sharing a cozy and special little spot in my house that I've never really shown you before, and I'm excited to show you how I've spruced it up with some fabulousvwooden framed photo gifts and a few holiday decor items from Minted.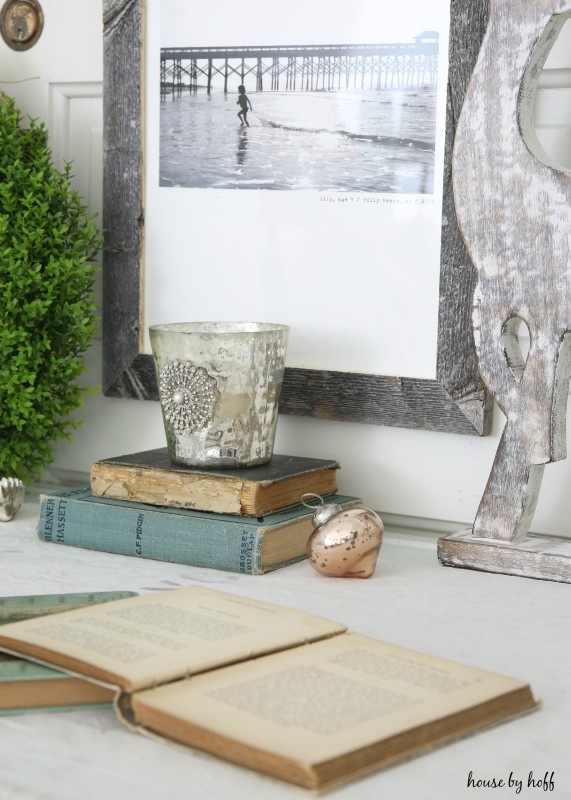 This is no ordinary spot in the house…it is a very special place to me. You see, this nostalgic antique porcelain-top table used to belong to my grandmother's parents. Her family of five used to sit around this table and eat dinner each night. This sweet table is now in our bedroom, and it is the quiet spot where I sit each night and do, well, this. 🙂  It is my quiet space where I spend many late nights typing up blog posts, editing photos, etc.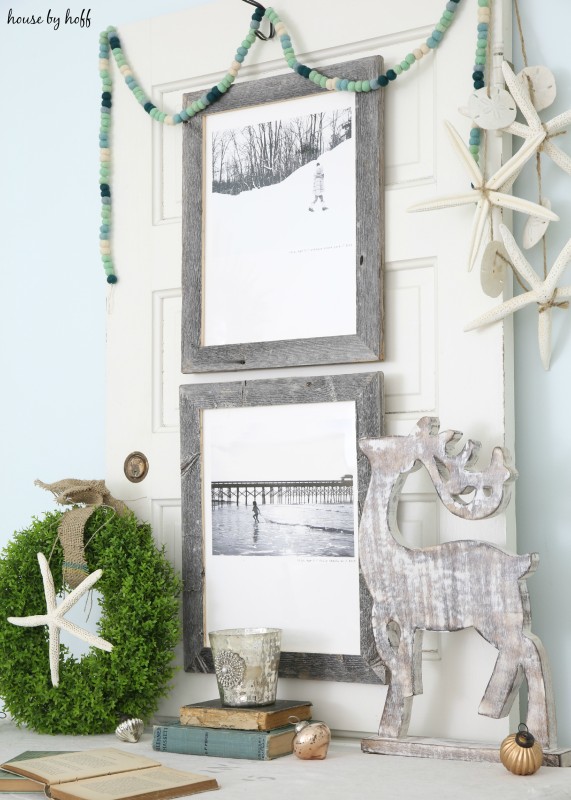 I wanted to make this space a little more personal and special, so I chose two of my all-time favorite images of Miss L. and had them made into these amazing framed prints from Minted. Their framed photo gifts selection is nothing short of spectacular. I had a very hard time choosing, but I settled on these two images in their Simple Type design.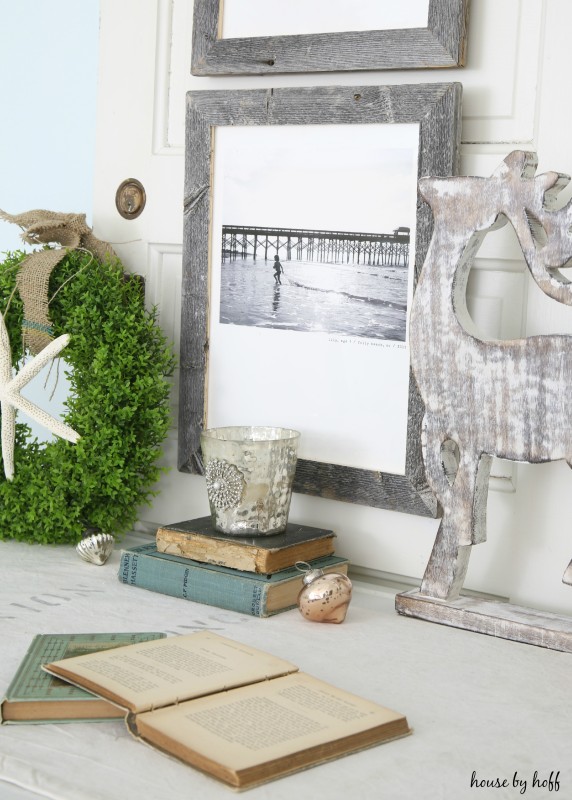 I love these images printed in black and white and framed in a reclaimed barn wood frame. These prints are instant keepsakes and are so special to me. The gorgeous Vintage Metallic Mini Glass Ornaments feel like special heirlooms, even though they are brand new!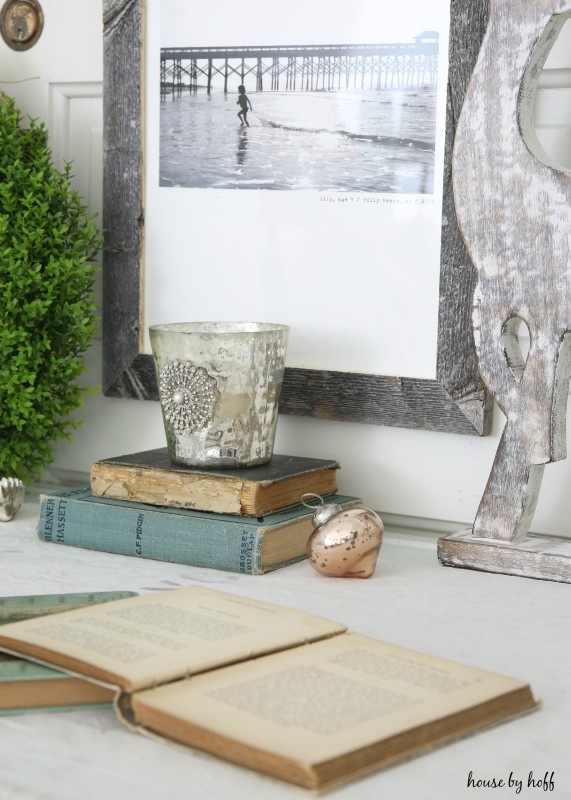 I hung the framed prints on an old door and placed it behind my grandma's table. Our bedroom has a very relaxed and beachy vibe to it, so I added this super cute Seaglass Small Felt Garland and some seashells to the door. I'm loving the beachy-holiday look!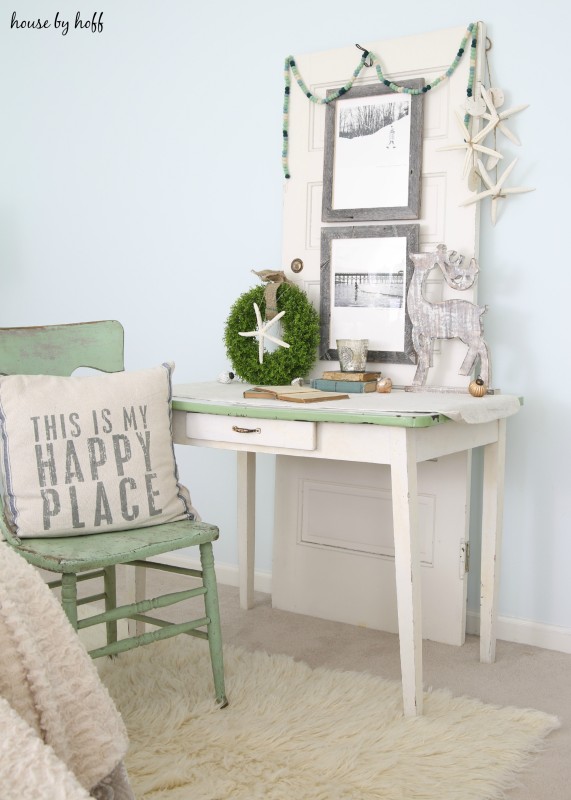 If you're looking to treat yourself with a keepsake of your favorite memories, or you need the perfect gift for someone special this holiday season, I suggest that you check out Minted's framed photo gifts. As a photographer and creative person, I adore this company and the way they turn treasured images into something very special and unique.
Have a great weekend!