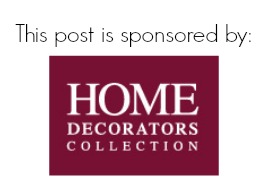 I am SO excited about today's post! I'm teaming up with some of my favorite bloggers along with Home Decorators Collection, to bring you part 2 of my Home for the Holidays Christmas Home Tour, and the chance to win one of two $250 Home Decorators Collection gift cards! (Check out the giveaway at the end of this post, as well as the holiday home tour lineup!)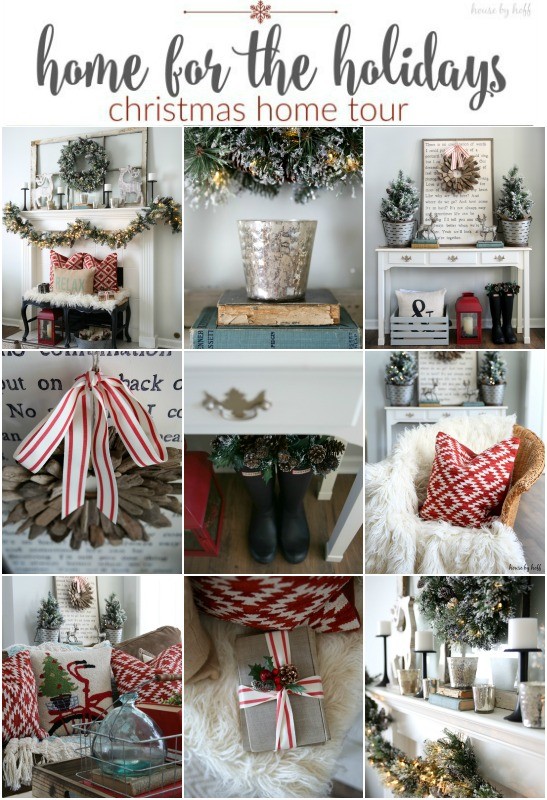 I've been crazy-busy the last few weeks getting the house holiday-ready! Home Decorators Collection generously allowed each of the participating bloggers to choose items to include in our tour, so I'll be sharing my picks throughout this post.
Let's get this party started!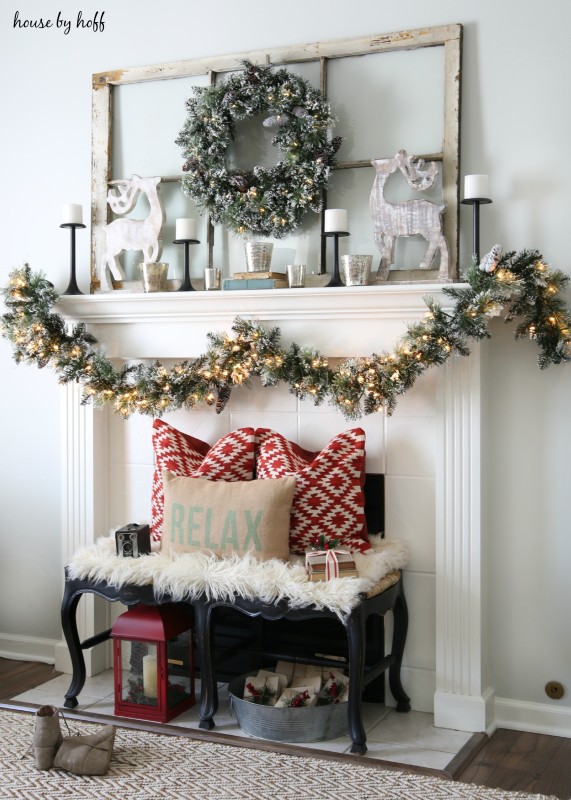 The mantel is my favorite spot to decorate for the holidays, and I have to say, I love how it looks this year! I opted to swoop HDC's Glittery Bristle Pine Garland (using some floral wire and adhesive hooks) to the front of the mantel. I have never hung garland like this before, but it was perfect, because it gave me more room on the actual mantel to decorate! I crowned the mantel with the Glittery Bristle Pine Wreath. This mantel looks so pretty all lit up at night!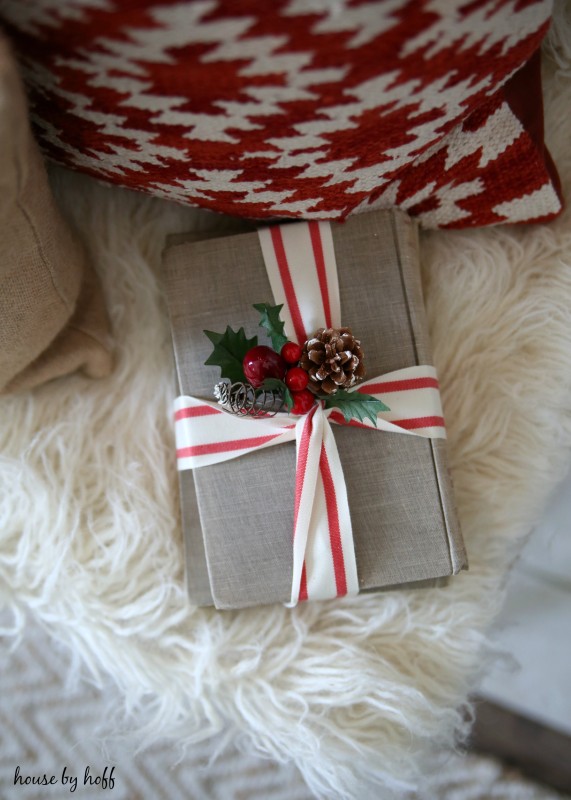 I never decorate without using antique books, and why should the holidays be any exception?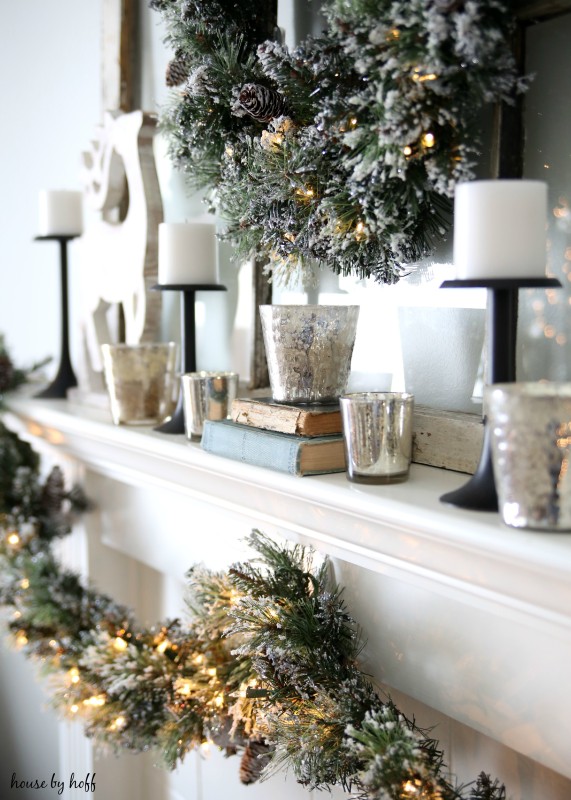 I love the way the garland and wreath sparkle. They glitter from every angle!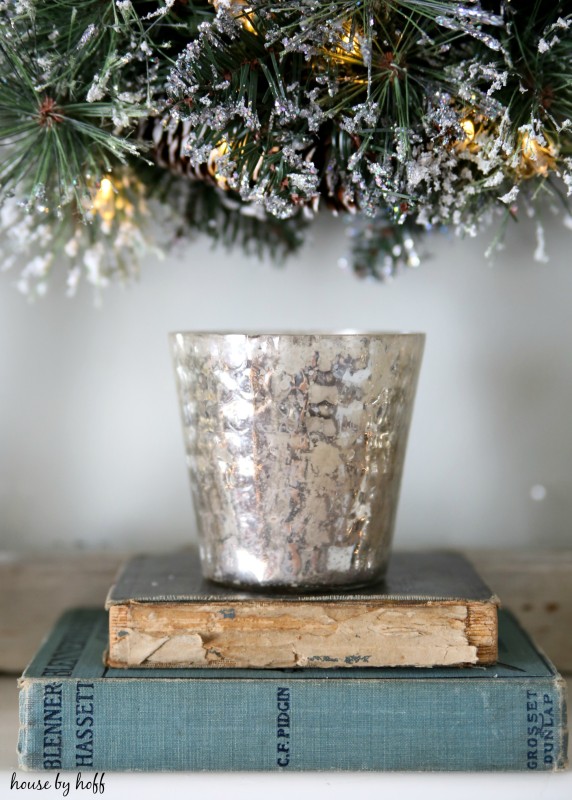 I wanted something to sit under the Christmas tree this year as part of our decor, and I thought that this Metalwork Red Truck would be perfect! Miss L. loves pushing her holiday stuffed animals around in this thing, and it's just added so much character to our holiday decor! It really looks like an antique, and I've gotten lots of compliments on it!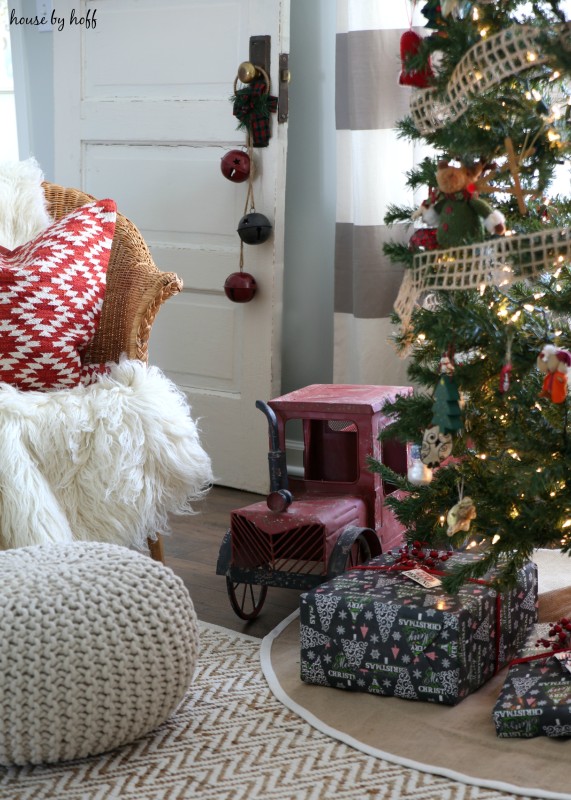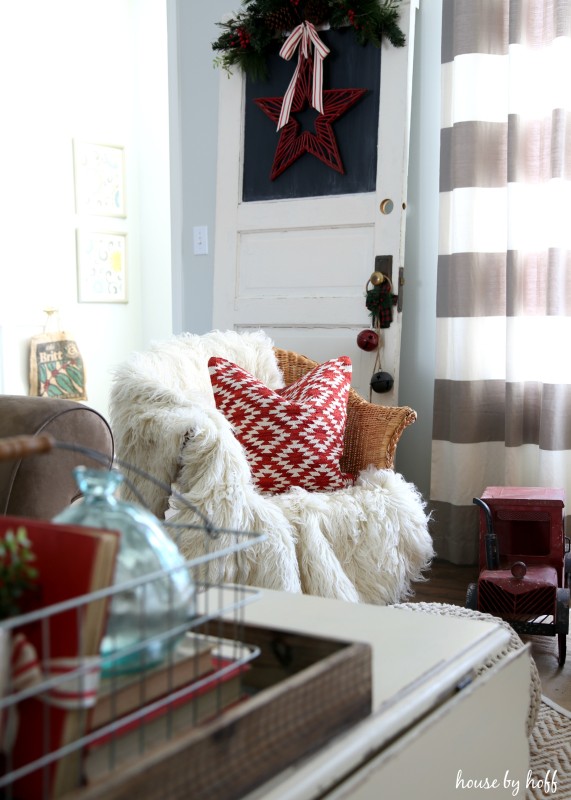 I love my flokati rug, and you're probably wondering why it appears in almost every picture…I just couldn't help myself! It looks good wherever I put it! 😉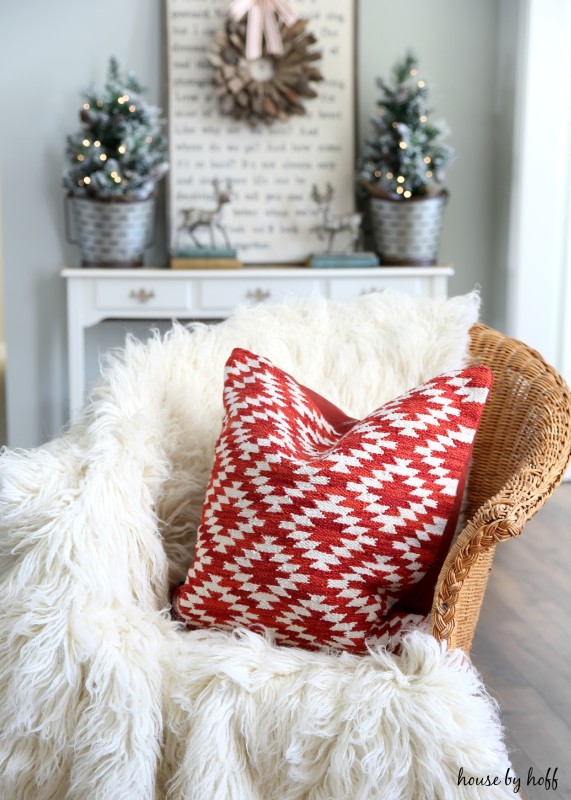 Throw pillows are my passion. This is not even a joke. We have to make a throw pillow pile on the floor before we can even sit on the sofa. #sorryimnotsorry #throwpillows4ever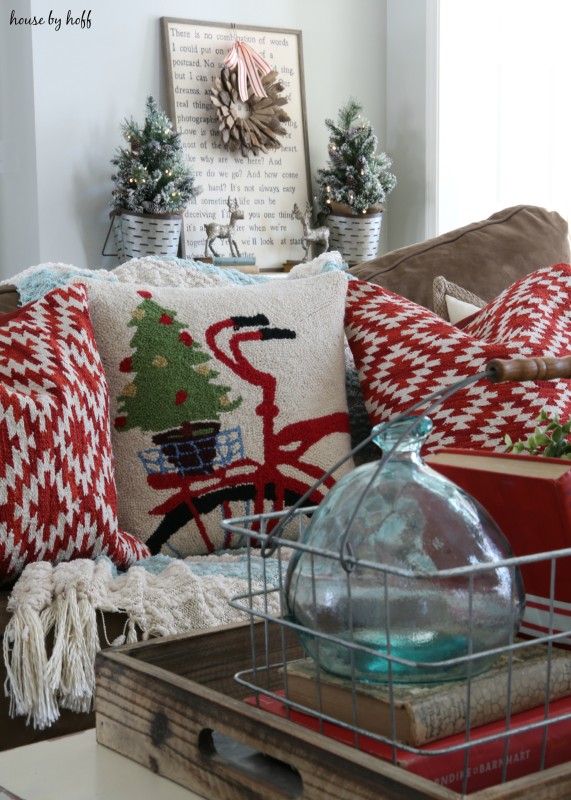 As we move on to the entryway, you'll see two darling 24″ Glittery Bristle Pine Trees from HDC flanking either side of my DIY Song Lyric Art Work. The 24″ pine trees have since sold out, but here is something similar.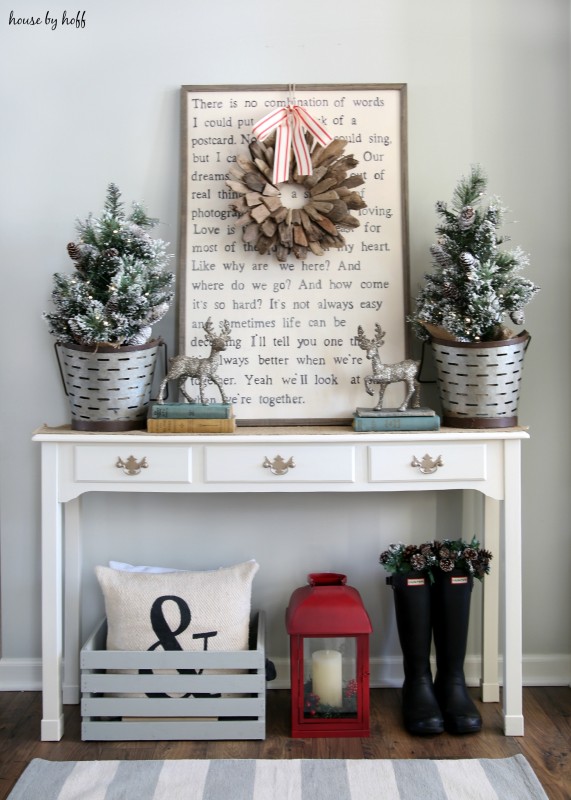 It just wouldn't be a proper home tour if I didn't stick my wellies in,  now would it?! 😉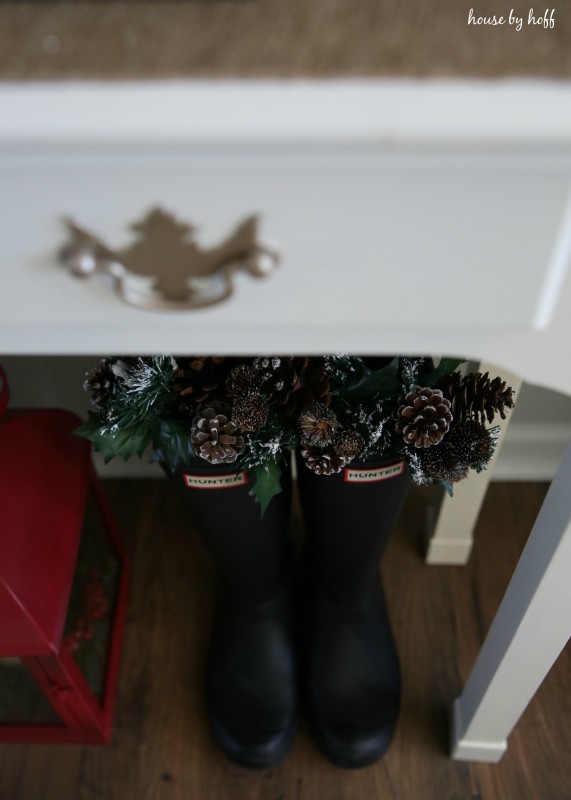 Well, my dear friends, we've reached the end of part 2 of my Home for the Holidays Christmas Home Tour. *Tear*  To see part 1, click here.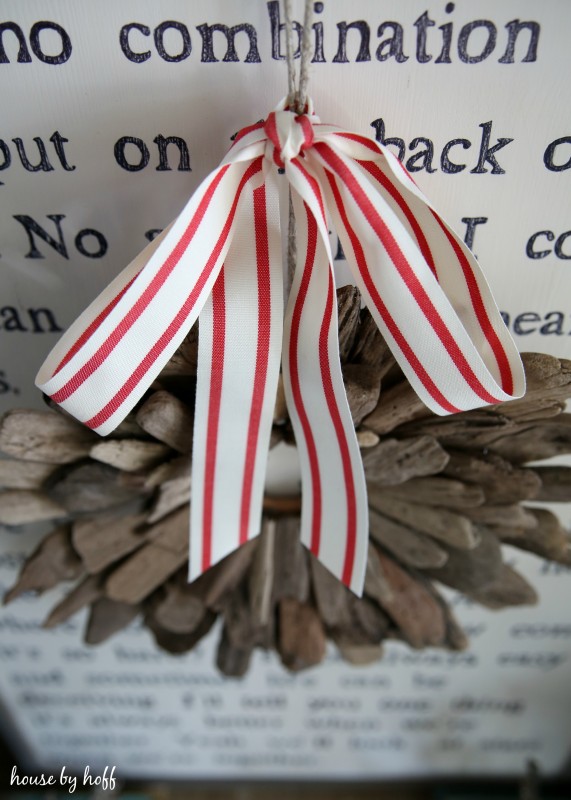 Be sure to check out the entire Holiday Home Tour lineup! You can also follow along on social media with hashtag #HDCholidayhomes.
Monday
DIY on the Cheap | Christina's Adventures | Just a Girl and Her Blog | Iron & Twine
Tuesday
Southern State of Mind | Migonis Home |Ciburbanity
Wednesday
Heathered Nest | House by Hoff | Life on Virginia Street
Thursday
Designer Trapped in a Lawyer's Body | Chaotically Creative | Rain on a Tin Roof
Friday
My Uncommon Slice of Suburbia | Redhead Can Decorate | The Frugal Homemaker
HOME DECORATORS COLLECTION GIFT CARD GIVEAWAY!
TWO of our lucky readers will have the opportunity to win one of two $250 Home Decorators Collection gift cards! To enter, simply follow the instructions in the Rafflecopter widget below. The giveaway ends next Friday, December 18, at Midnight EST. Please see terms and conditions here.
Have a great day!