Hello, there! Welcome!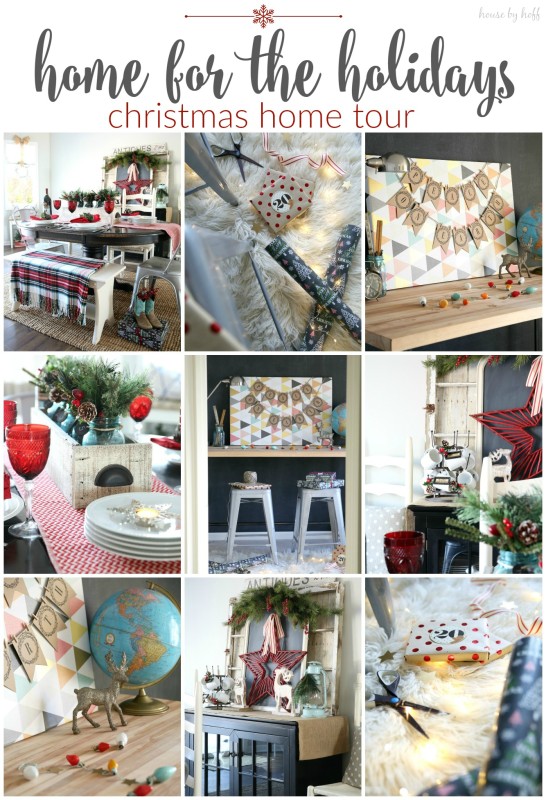 I'm beyond thrilled and honored to be a part of the Cherished Home Tours hosted by Country Living Magazine and Ashley from Cherished Bliss. If you are stopping by from Bless'er House, I'm so glad you've arrived…I've been hoping you'd come!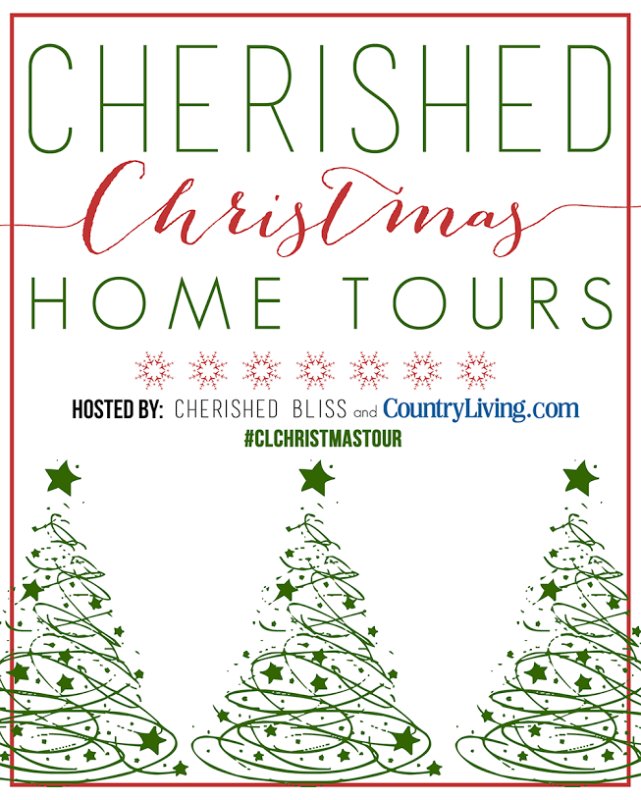 It seems appropriate to start this, one of the most anticipated blog posts (if for nobody else than me…ha!) of the year, with a Christmas tune. I just can't settle on one. Maybe we could all just get the Charlie Brown Christmas piano medley in our minds as we take Part 1 of my Home for the Holidays Christmas Home Tour!
Cue the piano.
We'll begin with my dining room (which is really an "eating area" off of the kitchen). Our home has a very open concept, so this space flows right into the living room as well. With an open concept floor plan, I try to keep a certain consistency in my color scheme and decorating.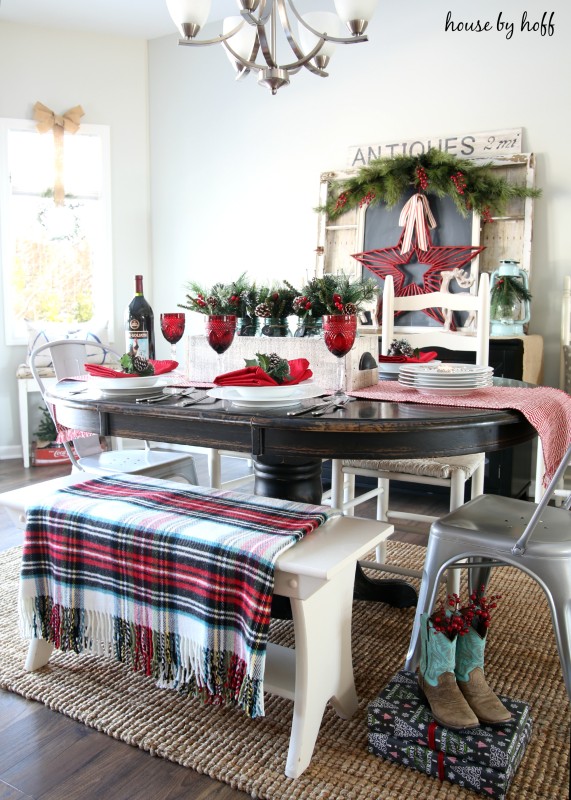 My holiday aesthetic does not really change much from year to year. I love rustic decor with pops of bright, cheerful red. I'm drawn to kid-friendly holiday decorating, and to be honest, I pull a lot more inspiration form the Pottery Barn Kids catalog than the PB catalog…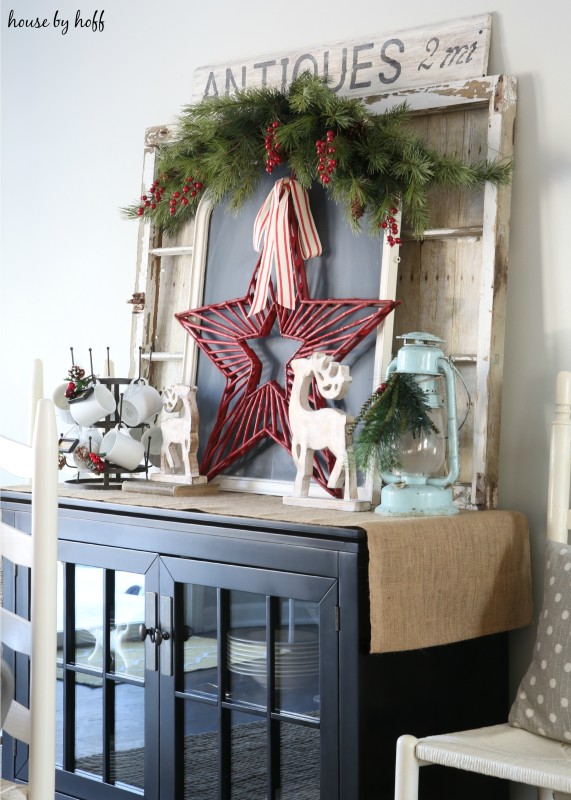 I love to mix new and old pieces. This old window (backed with paper that looks like wood planks) has been in this very spot for years. I love to layer new pieces in front of it, as it makes a great year-around backdrop for our dining room.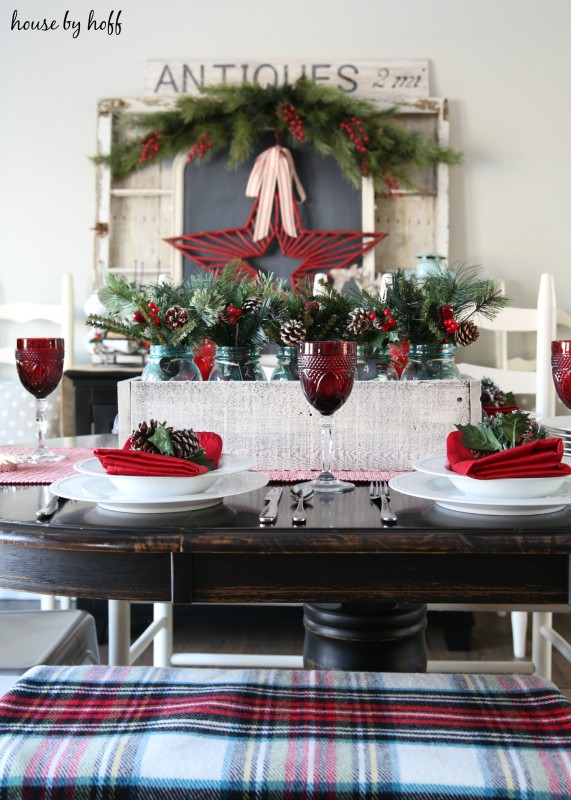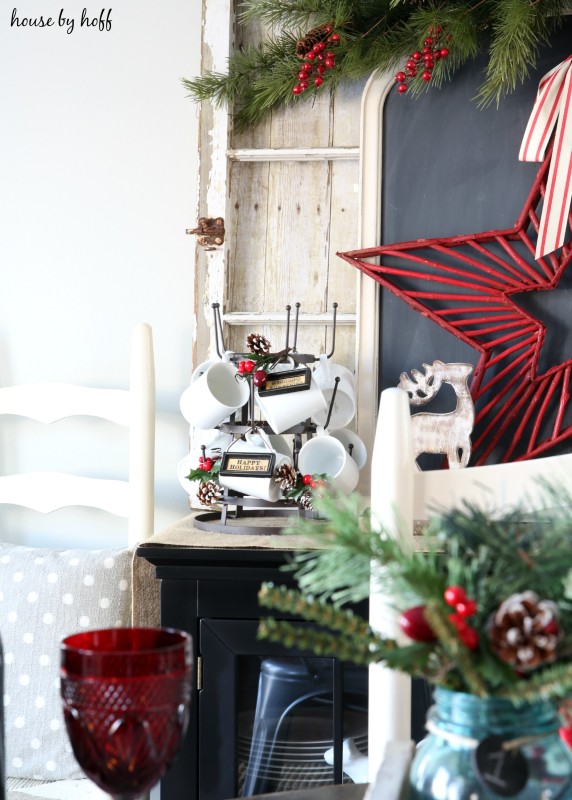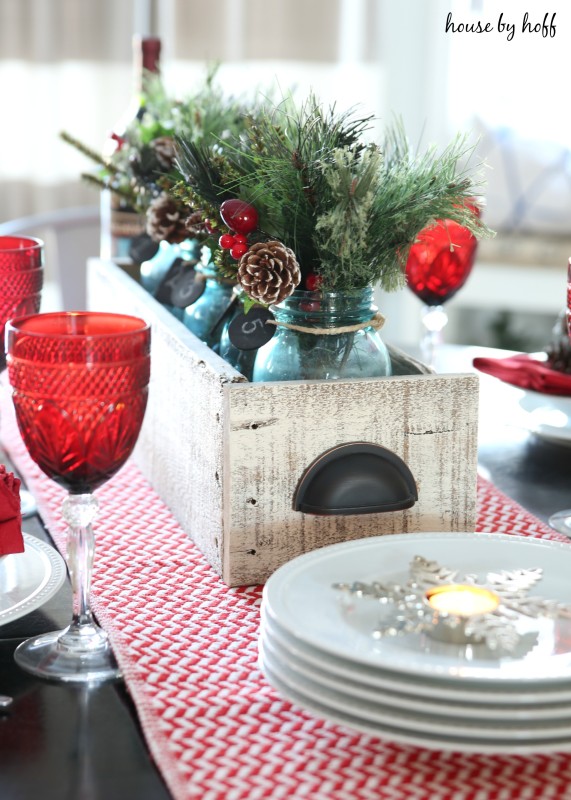 A lot of red spray paint goes into my holiday decorating. I recently made-over this bar stool into a delightful holiday centerpiece in the kitchen.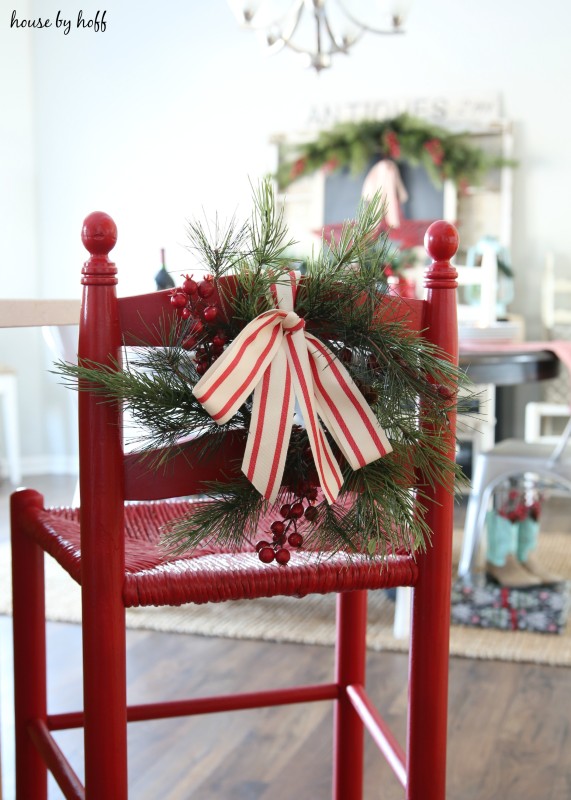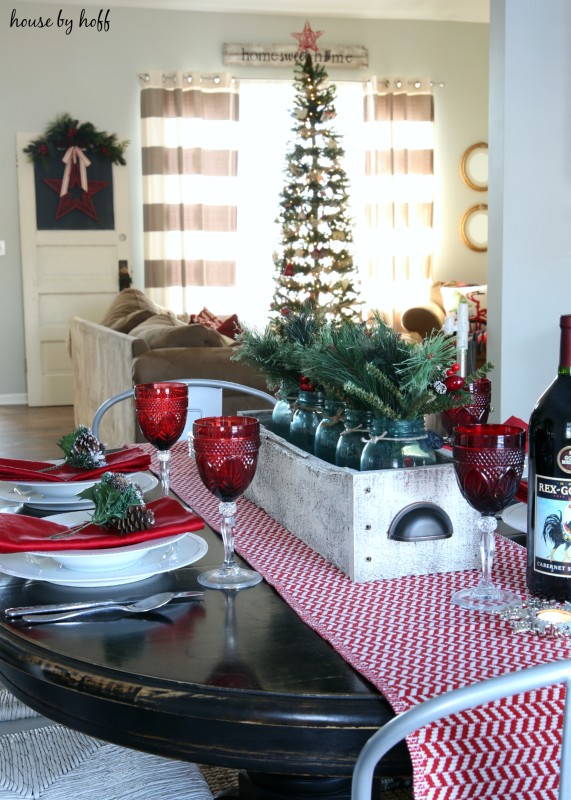 We'll move along into a space that I like to refer to as my "studio". In my perfect world, this is a space where I could work on projects, edit photos, use as a photography studio throughout the winter (which I actually do), and just hang out in. In reality, my daughter's toys have taken over this room, and it's really a playroom for her.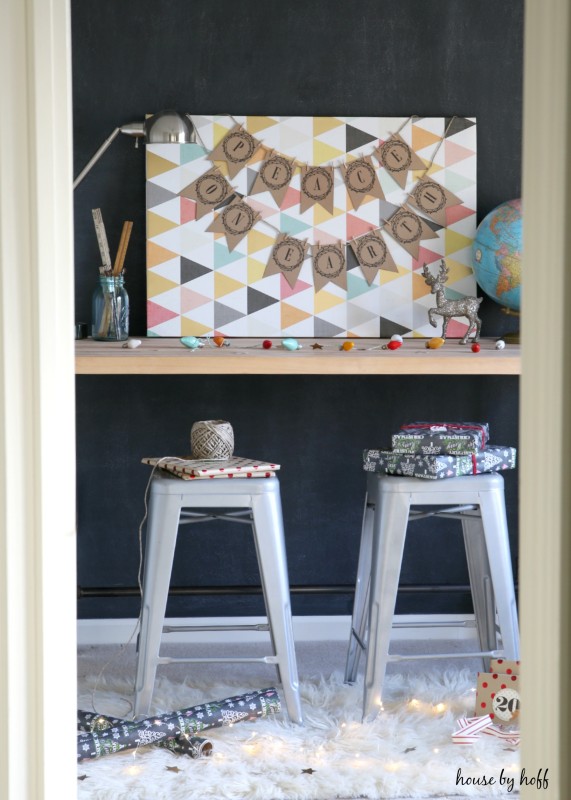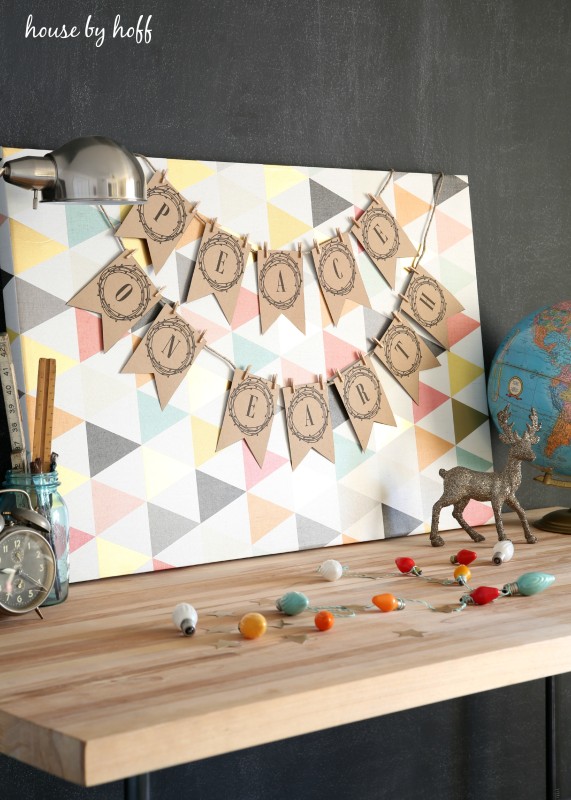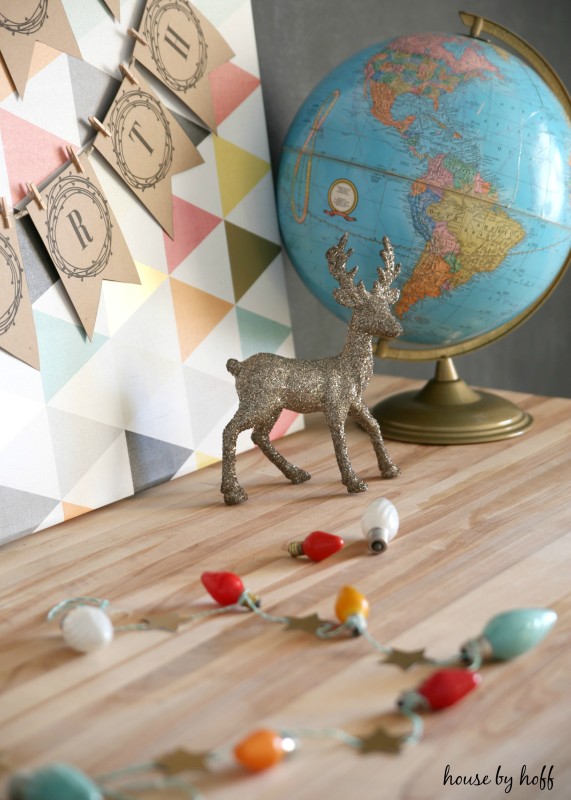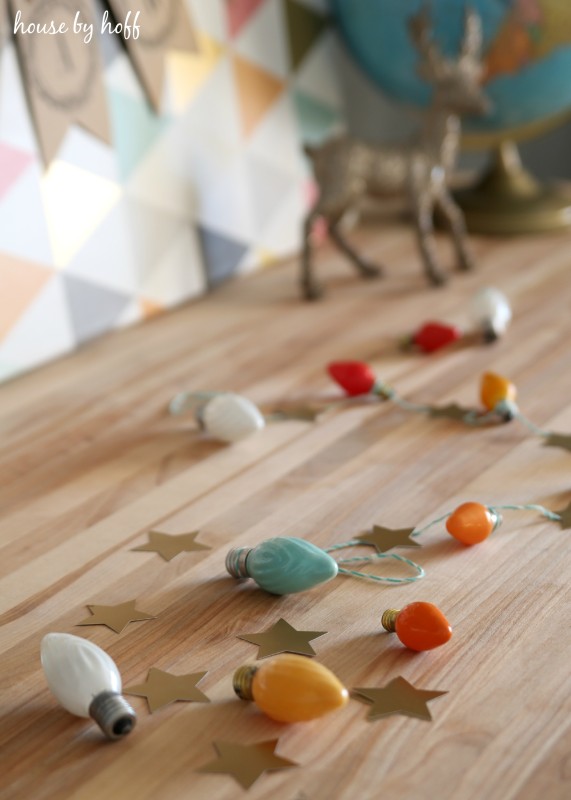 In my perfect world, I would also sneak away and use my "studio" to wrap presents on my flokati rug with strings of lights everywhere…a girl can dream, can't she?  (I had waaaay too much fun setting up these shots and taking pictures before quickly cleaning it all up before my husband returned home with my 4-year old.)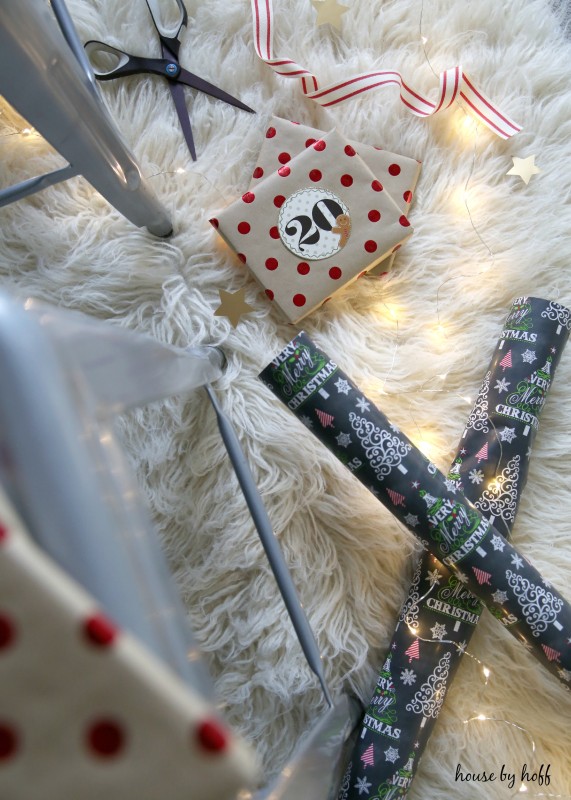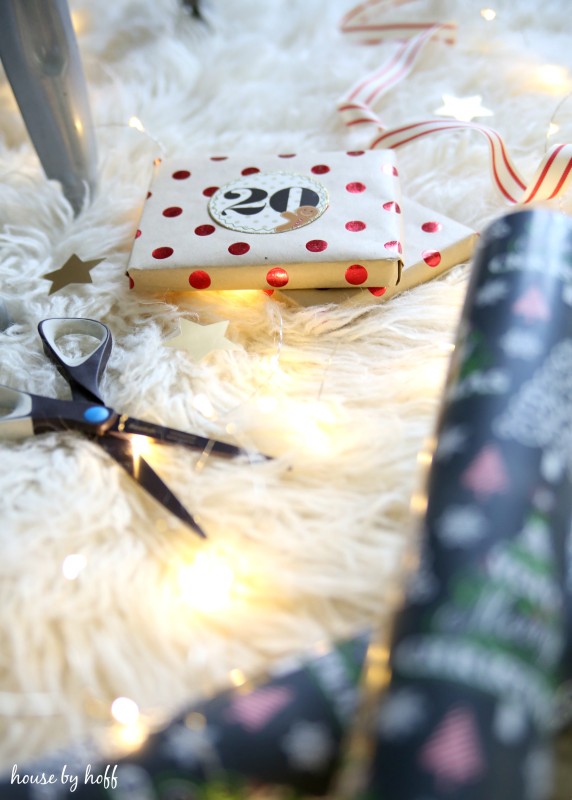 I'm so happy you stopped here today, and I sure hope it won't be your last! Part 2 of my Home for the Holidays Christmas Home Tour will be live next Wednesday, so come back for some more delicious holiday decor, won't you?
The next stop in the Cherished Home Tours is Ask Ana, head on over now for some gorgeous holiday inspiration!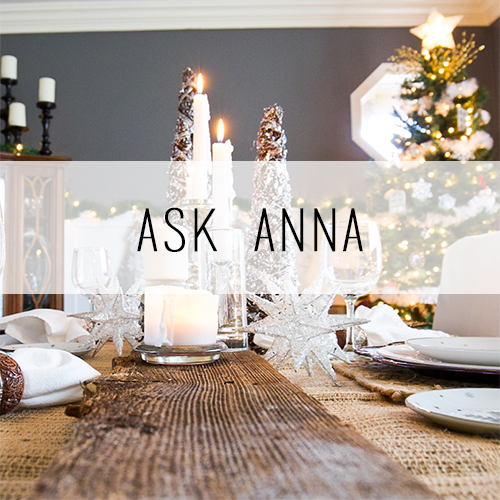 And don't forget to visit ALL of the 27 gorgeous homes featured in this amazing Cherished Home Tours series! To start from the beginning, click here.

Happy holidays!