I am sharing the tutorial for an easy Valentine bunting!
My four year old and I have similar personalities. We both like to be in charge, we both like to have things a certain way, and neither one of us likes to be told what to do by the other. Yeah. I know. Teenage years are going to be rough. #lordhelpme
 One upside to having similar personalities is that we both like to make crafty things. She has noted my knack for being crafty by saying, "Mom your really good at making stuff!" 😉  Girl, you know it!
Whenever I get the chance, I like to encourage her to make things. Since she doesn't really like me giving her directions, the simpler the better. I recently guided her as she made this really simple Valentine bunting.
I'm sharing the tutorial over at Live Laugh Rowe today, and I'd be delighted if you pop on over to check out the really easy tutorial!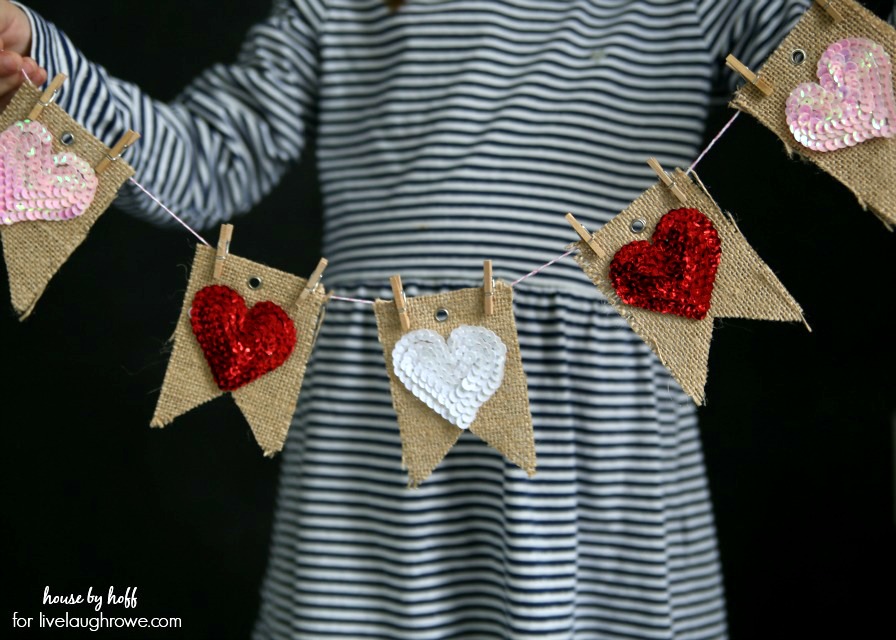 Have a great weekend!