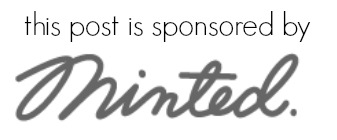 On the surface this blog isn't about being a mom, really. It's more about decorating, DIYing, and crafting.
But that is only on the surface.
If you look a little deeper, you'll find that my girl is all over this blog. She is in the stories I tell,  the way I decorate, and quite possibly even the reason behind what I do here.
I want her to feel inspired to create, to live a life doing what she loves, and to feel free to be whatever she wants to be.
I want to create spaces for her that make her feel loved, and that's exactly what today's post is about.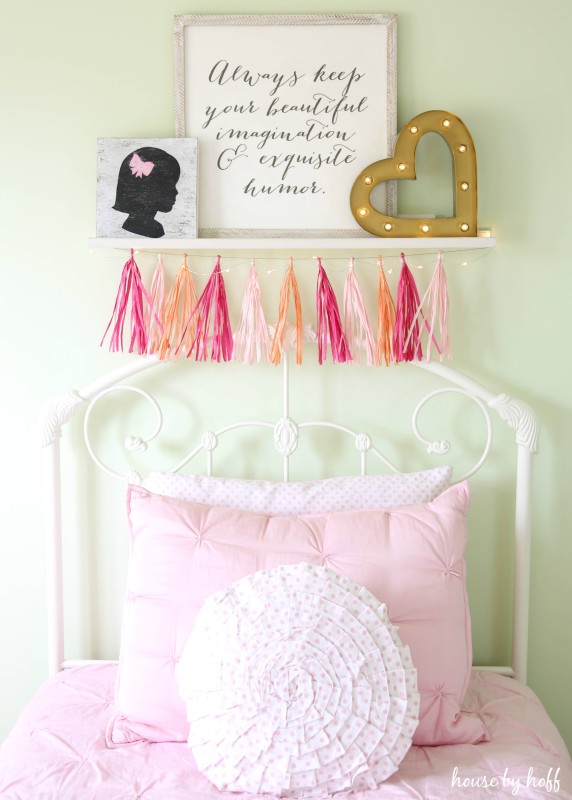 I can't remember where I first saw this quote, but it's one of those phrases that has stuck with me. It sums up exactly what I love about my four year old. Her world is one of imagination, play, princesses, stories, adventure, and make-believe. She's full of the funniest questions, and randomly says the most hilarious things.
Example:  The other evening she was being particularly exhausting. After she got up from the table for the eighteenth time during dinner, I loudly sighed. I was exasperated and just wanted her to sit down and finish her food. She looked at me and sympathetically said, "It is harder than you thought to take care of a four-year-old, huh?"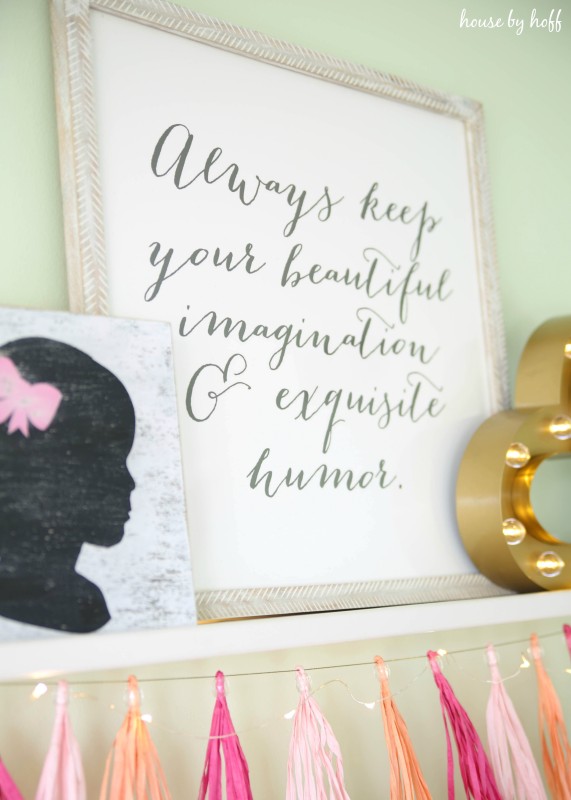 I had this quote made into some custom artwork at Minted.  They have the most amazing options to have your favorite quotes, poems, or wedding vows made into custom pieces. I chose to have this quote framed in their white-washed herringbone frame, which I think is the perfect option for her room.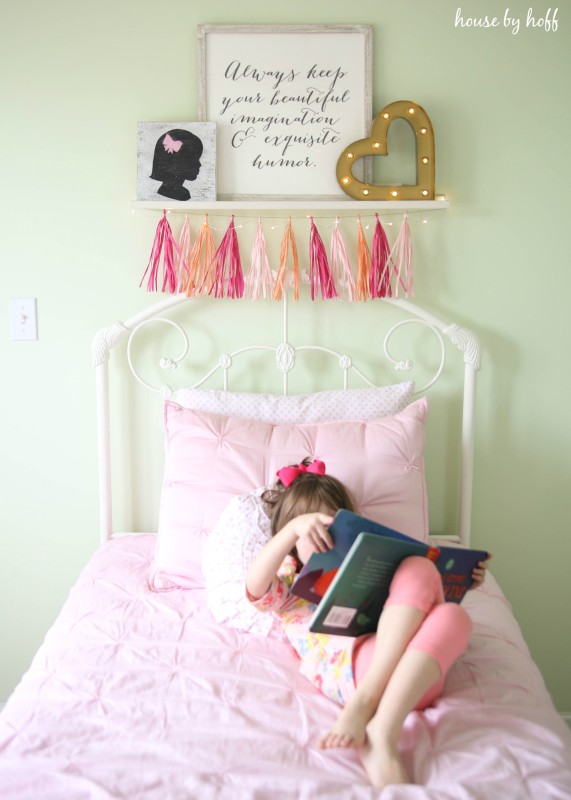 I chose this swoopy calligraphy-styled font called, Bombshell Pro. I love how the bold, black print looks with the silhouette art of her. (Tutorial coming soon.)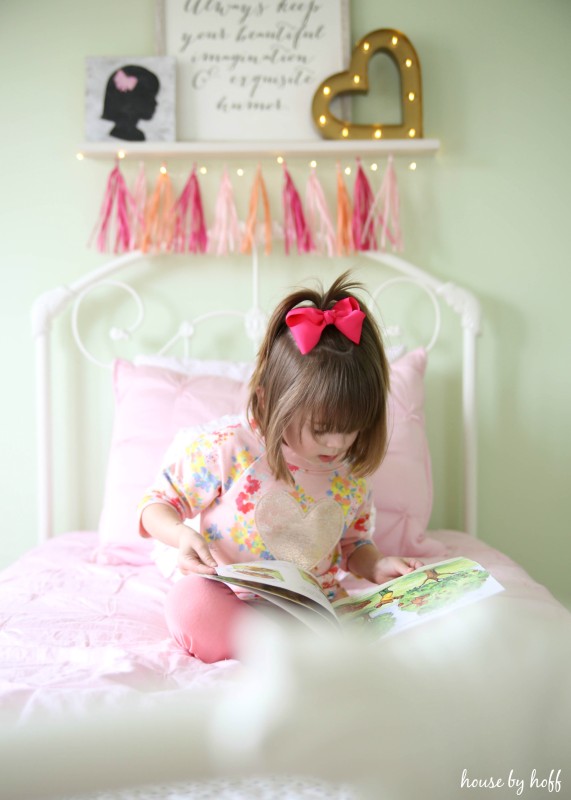 This artwork looks perfect in this space and is exactly what I wanted for above her bed. I hope this piece ends up in her house someday, and I hope when she reads these words she knows that they were chosen just for her by her Momma. 🙂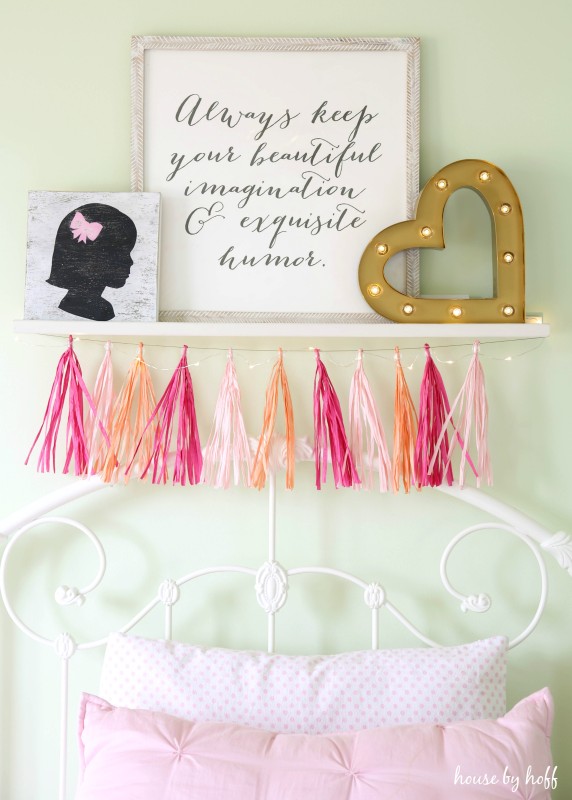 I love the way Minted offers such personal and beautiful options for custom artwork. This print is one of my favorite pieces in the house. Are there any quotes, poems, words, or vows that you'd love to see printed and framed?
Have a great day!