I love silhouette art. It's timeless, classic, and never goes out of style. Plus, like any good mom, I'm in love with my kid's profile. It makes her appear so angelic and innocent. Because, obviously, she is a complete angel…ha!!! 😉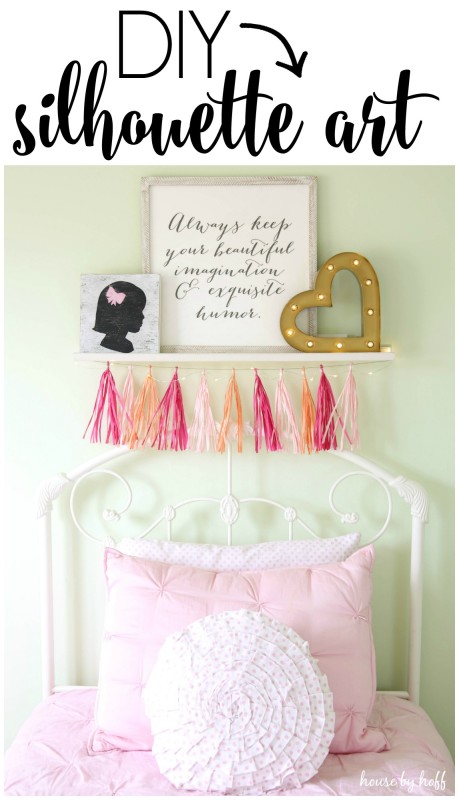 Ok, but seriously. I will probably make 15 silhouettes of her before she's a teenager. These pieces are very sweet and versatile. My latest DIY Silhouette Art project was quite easy to make, and I really do love how it looks on her newly styled shelf above her bed.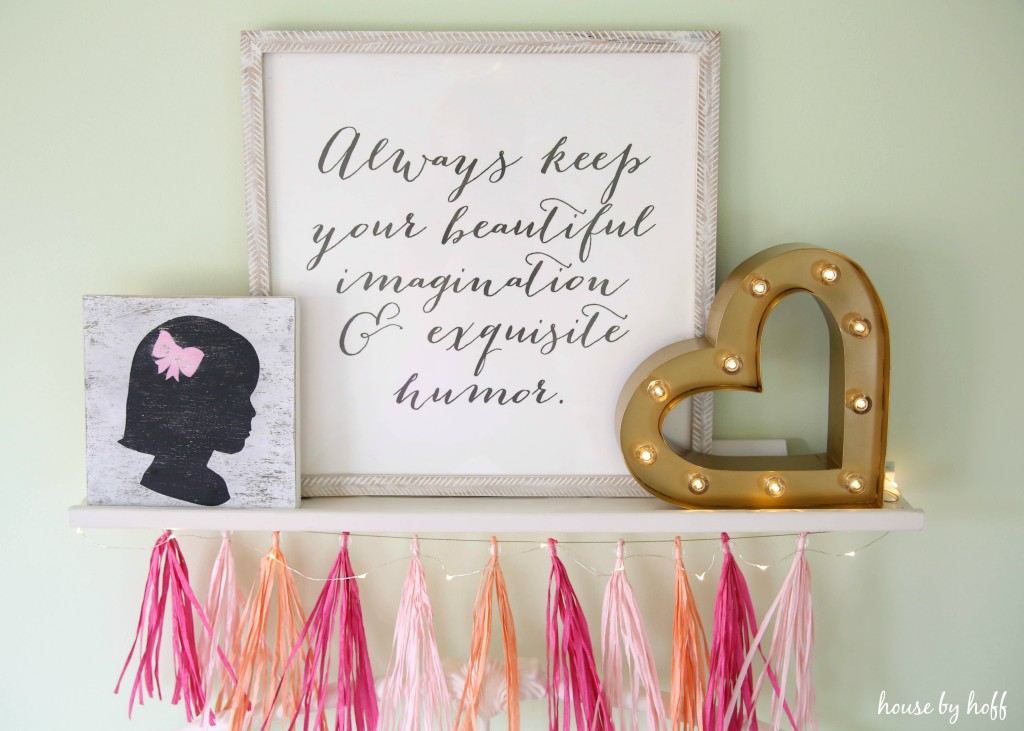 I have made silhouette art before, but this classic black and white with the pink hair bow captures my little girl perfectly.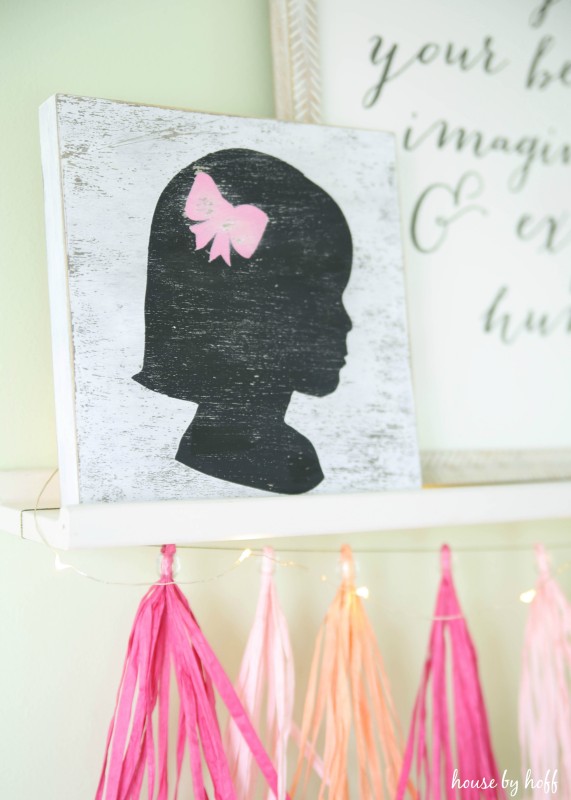 I started this project the same way I start most sign projects, by staining the wood I am using (in this case an 8″x 8″ wood panel from Hobby Lobby) a "driftwood-y" color. 1 coat Minwax Driftwood + 1 coat Minwax Classic Gray = Perfect Driftwood color.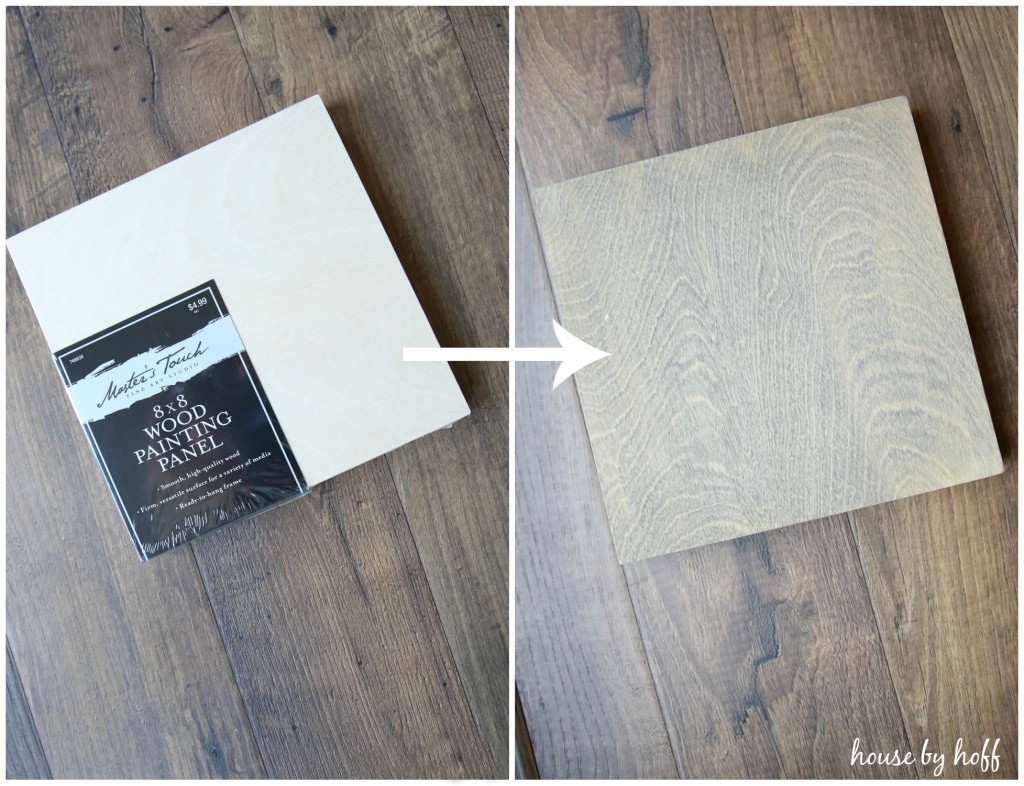 Once I had the perfect wood tone, I painted right over it with some white chalk paint. I knew I wanted the driftwood-y color to show through when I sanded and weathered this piece, which is why I bothered with staining in the first place.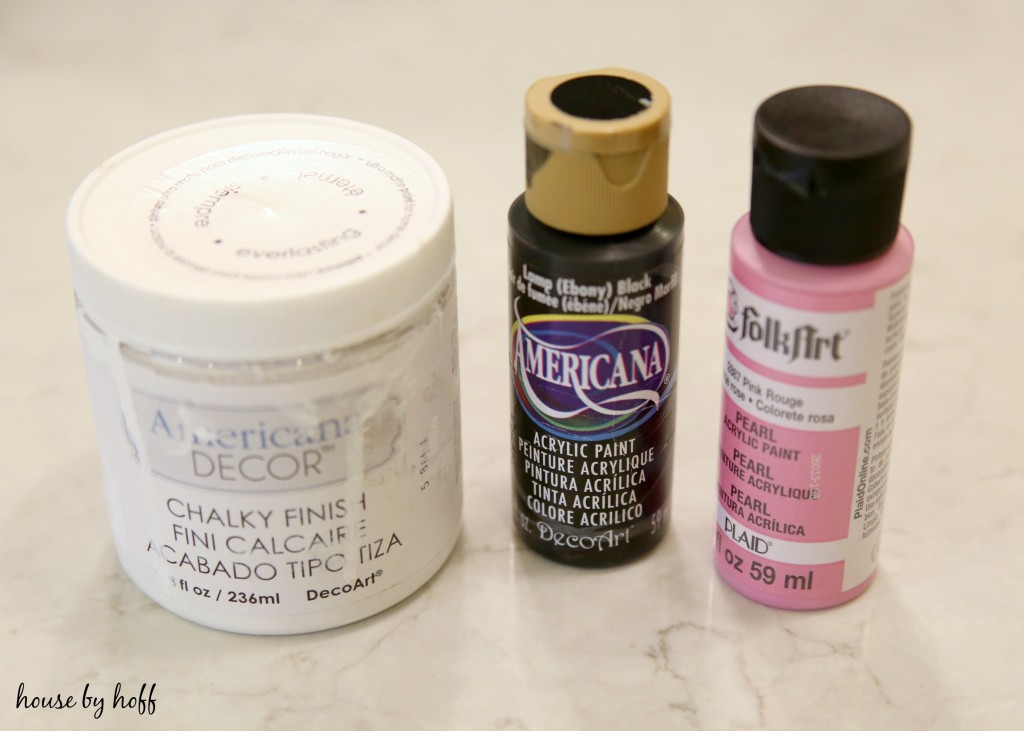 I made the actual vinyl silhouette stencil using my Silhouette Cameo. To see how to make silhouettes using a Silhouette Cameo, click on my tutorial here.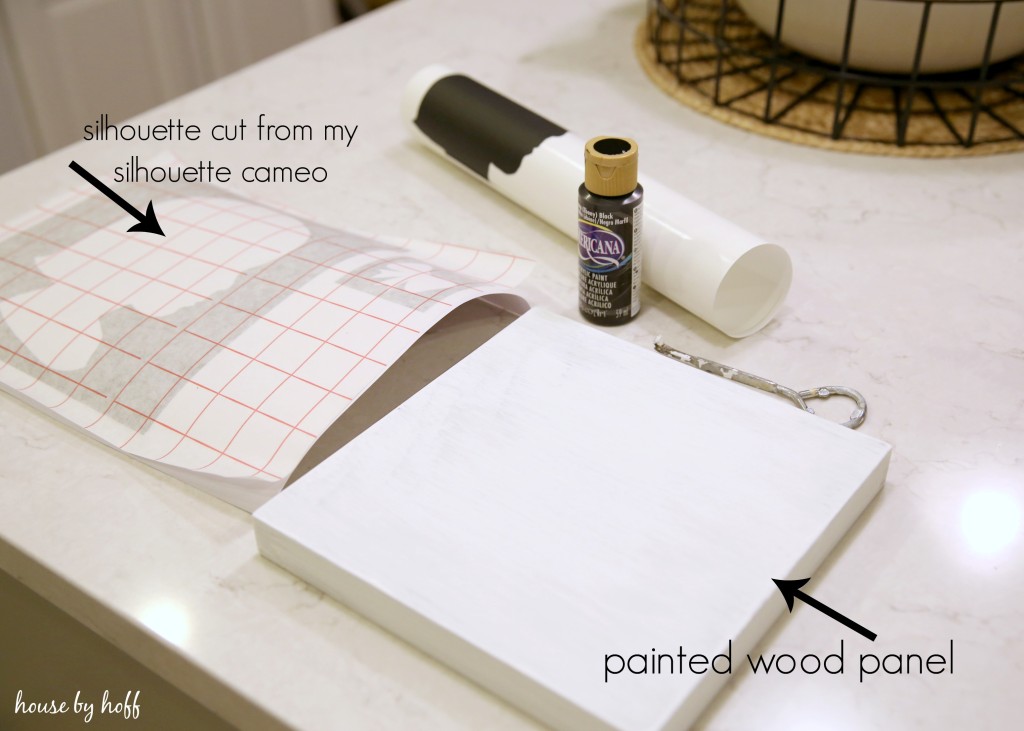 I centered and placed the vinyl silhouette stencil on the wood panel. I also put the bow in her hair to block the black paint. I knew it would be tricky to cover black paint with pink paint, so I wanted to "block out" the hair bow.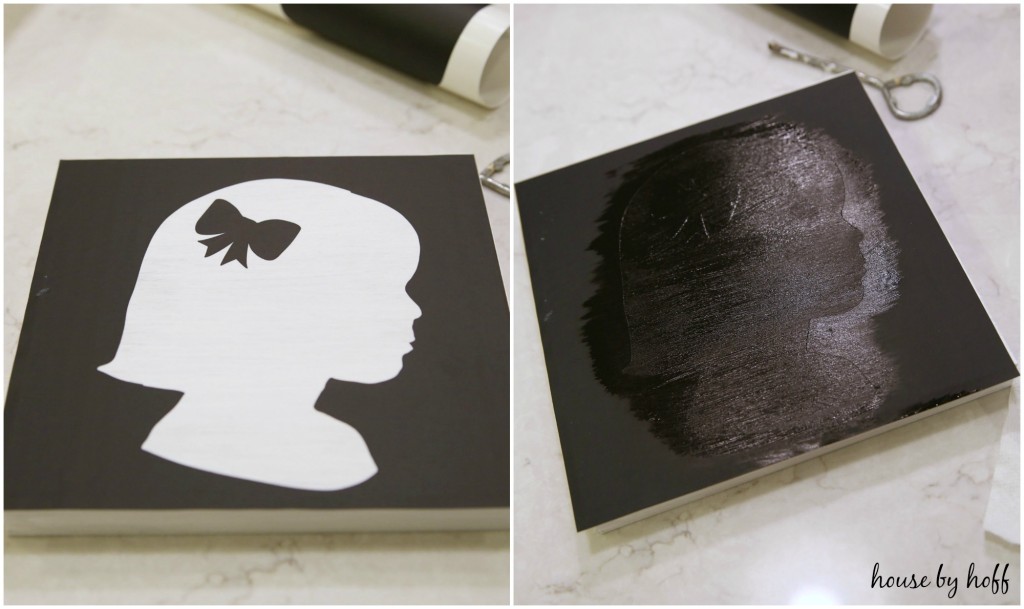 After painting over the stencil with black acrylic paint, I peeled all the vinyl off. The white paint on the wood panel probably wasn't allll the way dry and set,  so when I peeled off the vinyl, it pulled some of the white paint off with it. Which was PERFECT! Less sanding and distressing for me to do later! 😉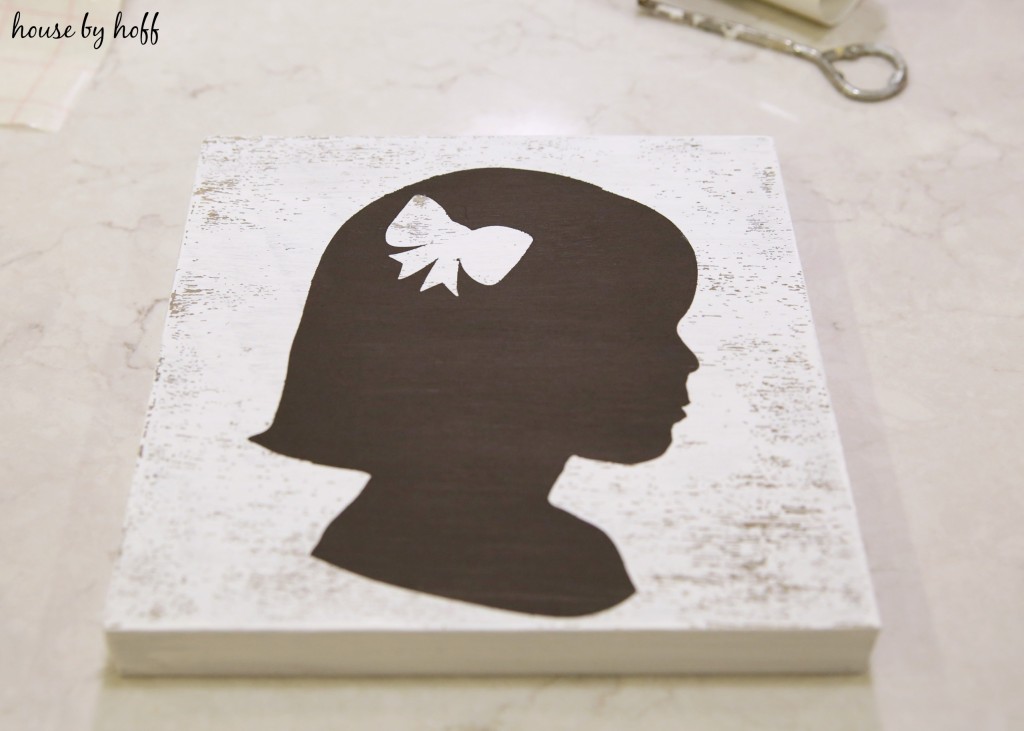 After the black paint dried, I used a small, stiff paintbrush to paint the hair bow in with pink acrylic paint.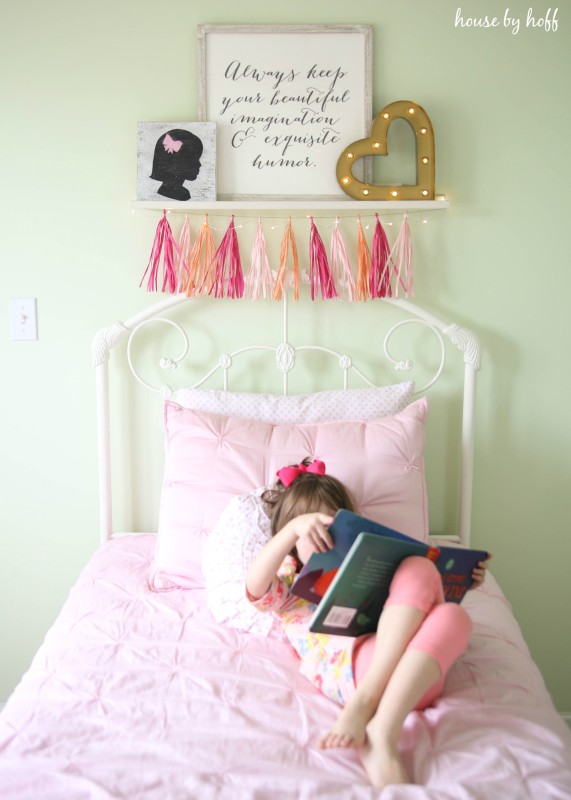 Miss L. likes her  DIY  wooden silhouette artwork. She gets a kick out of the fact that I took a picture of her, and then turned it into this piece. Funny girl. 🙂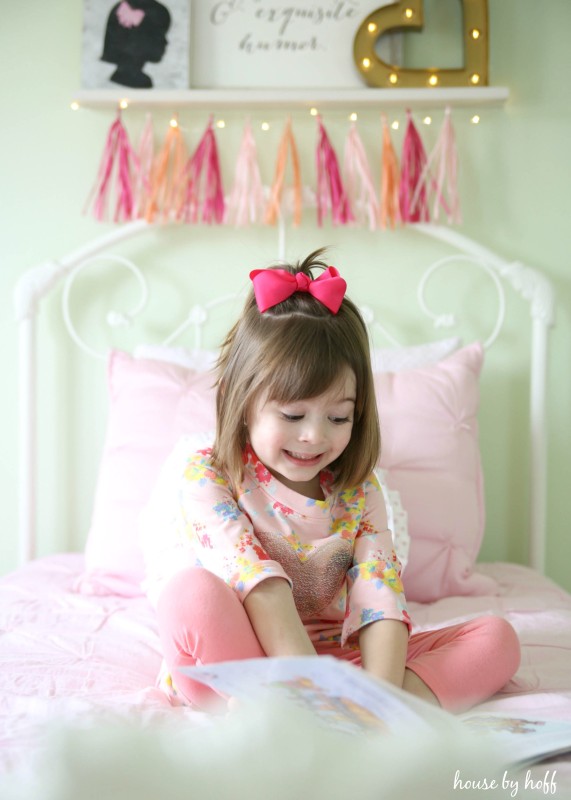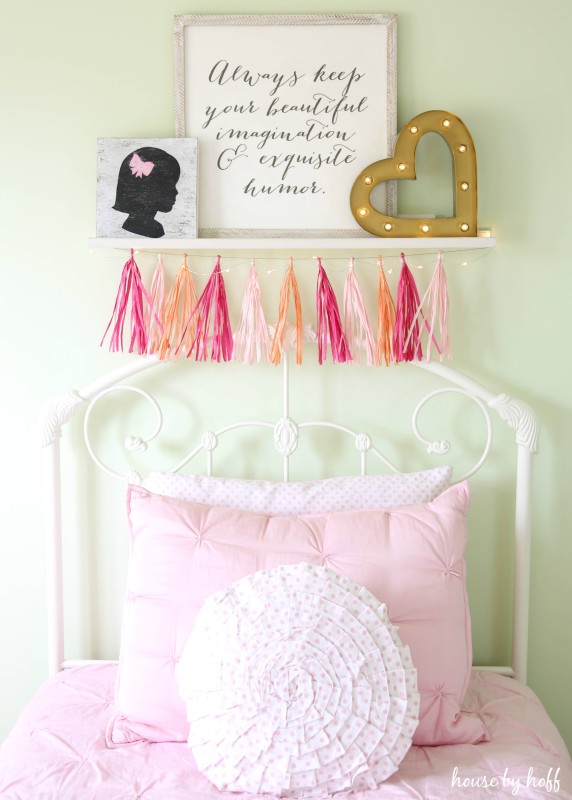 Have a great day!