This post is sponsored by The Home Depot #DIHWorkshop
Last week I announced that I'd be making a Hanging Gutter Planter as part of The Home Depot's DIH Workshops Virtual Party. I have confessed over and over again on this blog that I am not a green-thumb, and that my knack for killing plants is uncanny. Even with my lack of ability in the gardening department, I wanted to give this Hanging Gutter Planter a try, and today I'm so excited to be sharing this fun and easy-to-make project with you!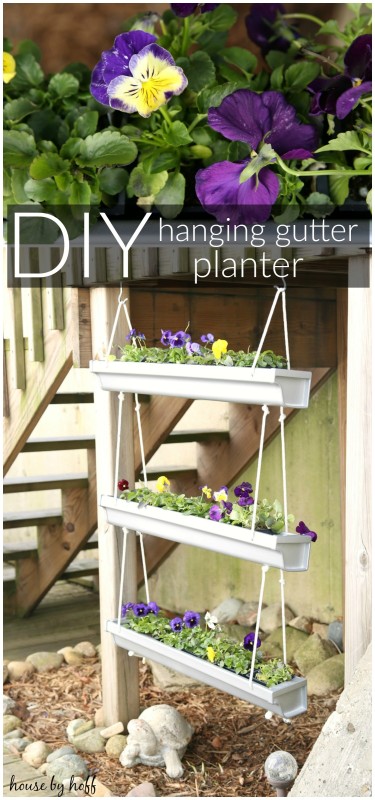 Pssst! You can learn to build a Hanging Gutter Planter just like this at The Home Depot DIH Workshop! Check out your local workshops and sign up here.
Materials:
1 – 10 ft. White Traditional Vinyl Gutter
3 Sets – White End Caps Set (2-pack)
20′ – 1/4 in. x 1 ft. White Braided Nylon and Polyester Rope; Rope cut at the store
1 pk – 1/4 in. x 2 in. Zinc-Plated Rope S-Hook
2 – 3 3/4 in. Steel Screw-In Plant Hook
Optional:
Exterior Spray Paint
Directions:
Mr. Hoff and I ran to The Home Depot one afternoon and were easily able to locate all of the supplies necessary. We were able to cut the 10 ft. vinyl gutter in half at the store's cutting center so that it would fit in our car. When we got home, Mr. Hoff used a jigsaw to cut 3 30″ sections.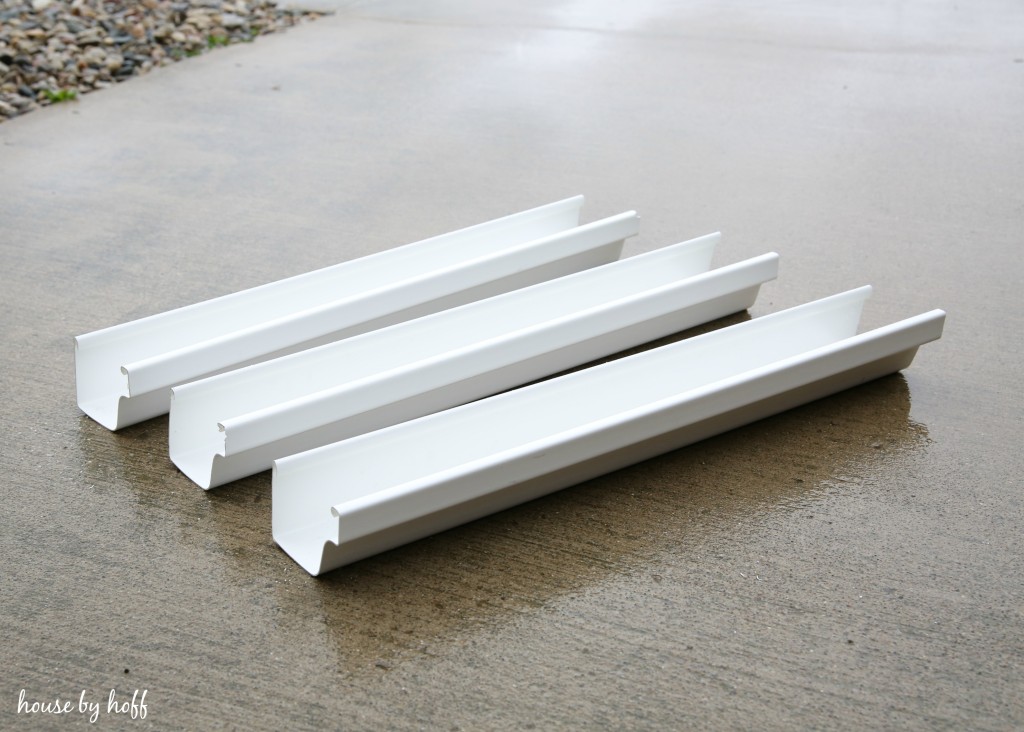 We turned the gutters upside down and measured 3″ in, and 1/2″ over on all four corners of all three gutter sections. We drilled holes using a 3/8″ drill bit. Next, we turned each gutter on its side and drilled holes 3″ in from the side. (Sorry, we didn't get a picture of this.)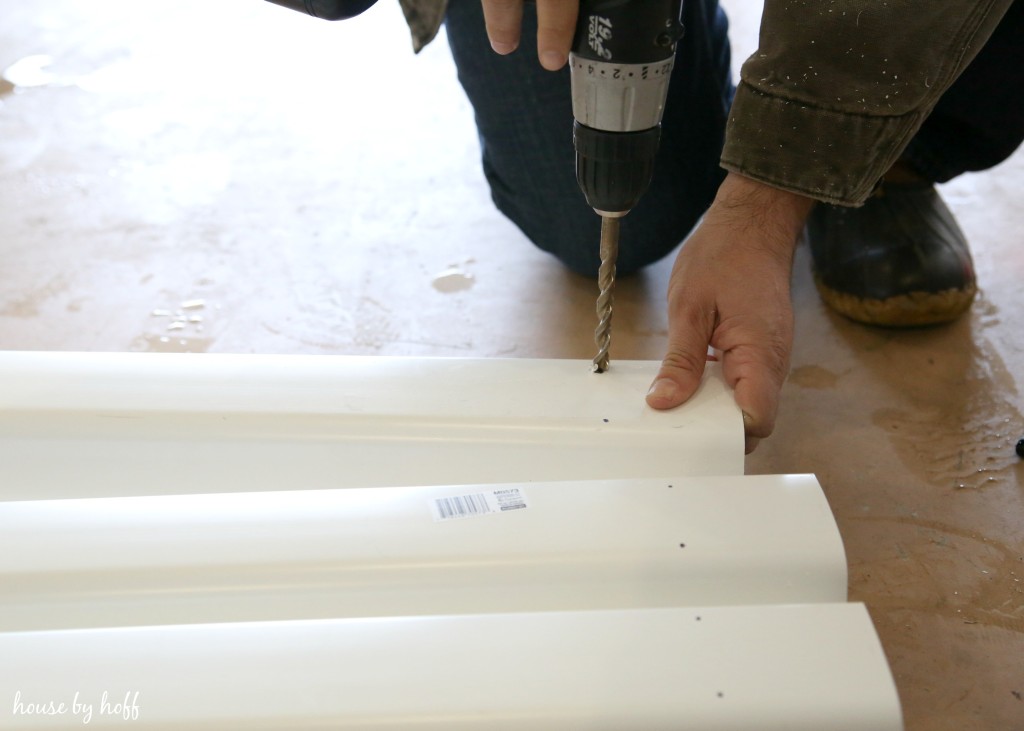 Next, we popped the K-Style End Caps on the ends of the three gutter sections.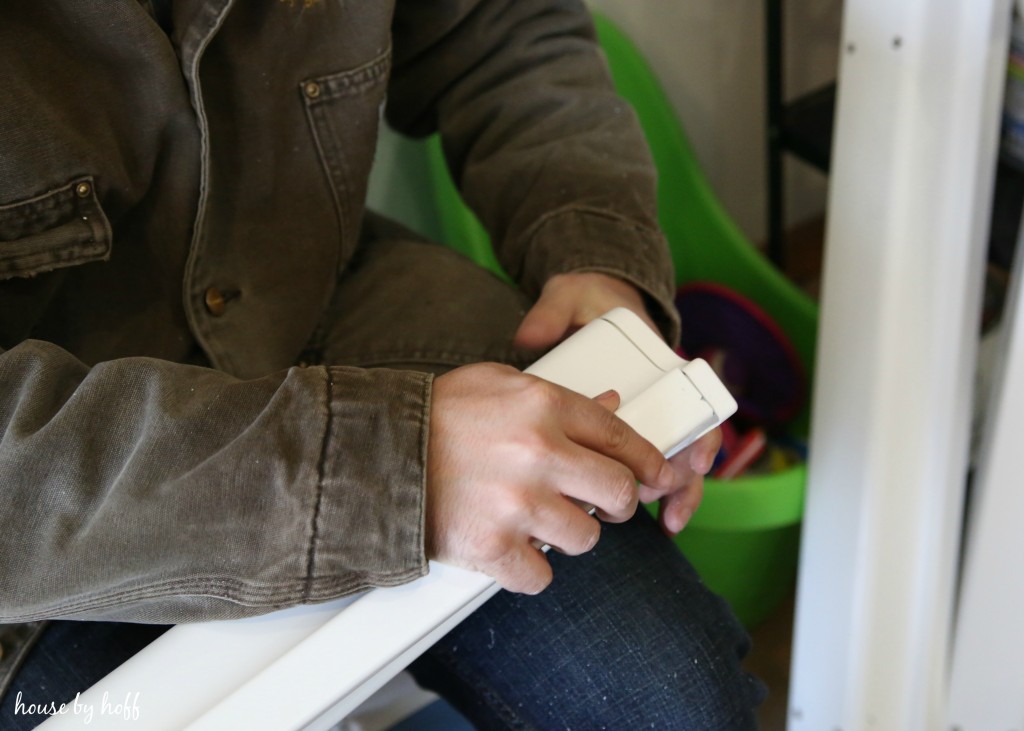 I wanted to add a little bit of character to the planter, and I was going for a "galvanized look," so I spray painted the gutters with some silver spray paint. (See a good shot of the drilled holes on the sides of the gutters below.)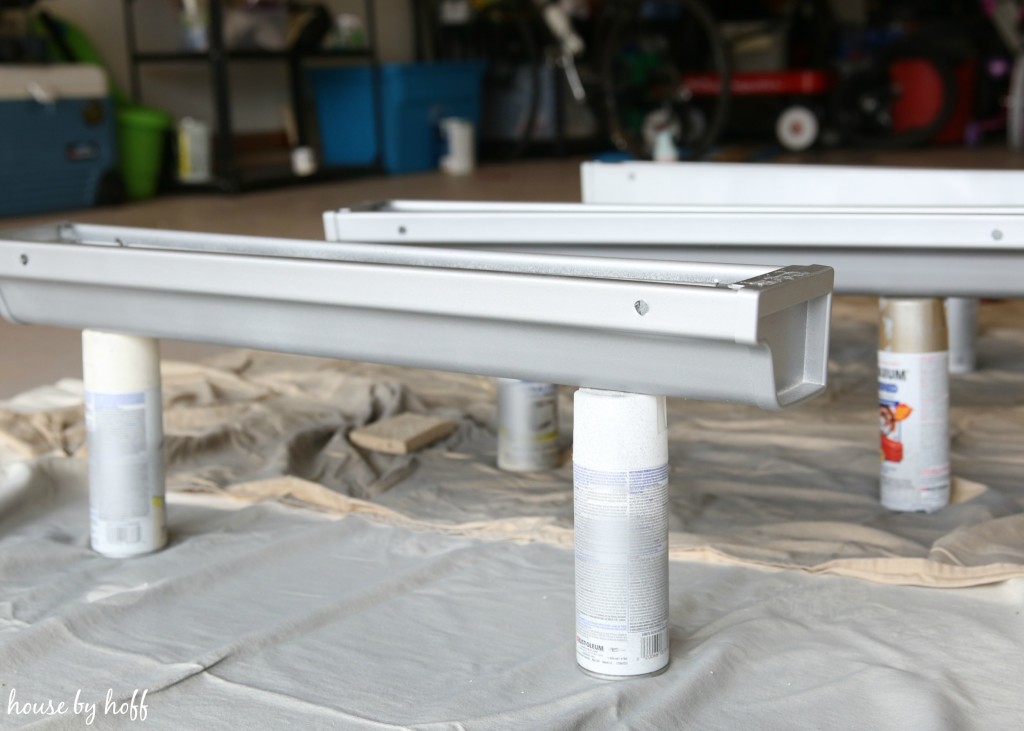 Next, I threaded my rope up one side of the gutters, looped it at the top, and threaded it back down the other side. I measured 12″ of rope in between each gutter, and knotted the rope under each gutter.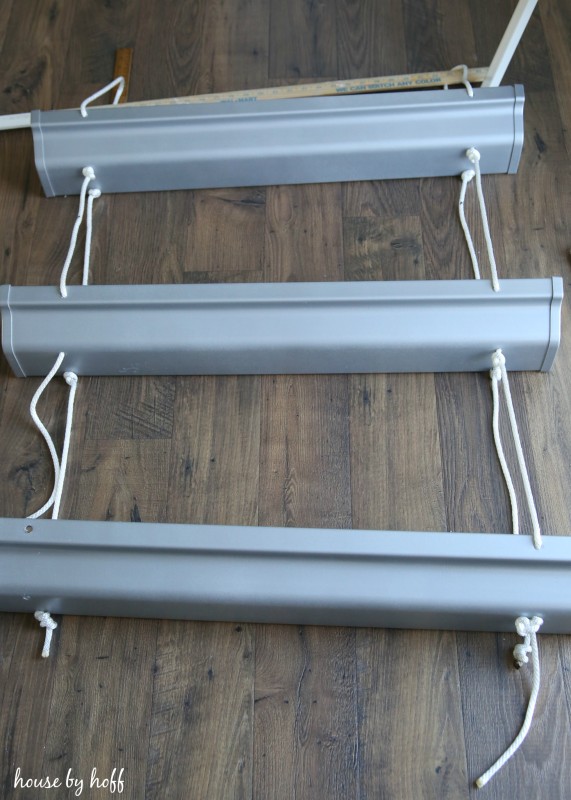 To hang the gutters, we secured plant hooks into the beam under my parents' deck. We looped the rope to the plant hooks. You could also use S-hooks on each side of the rope to secure the to the plant hooks.
The Final Product: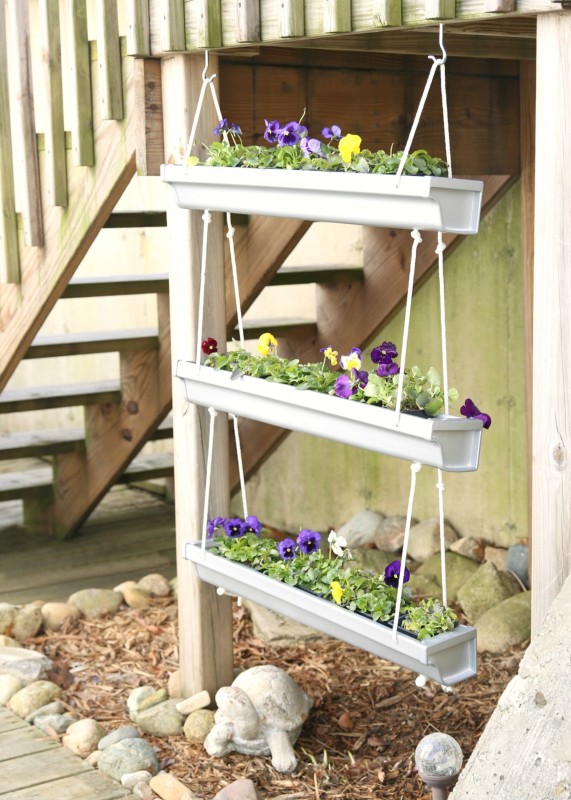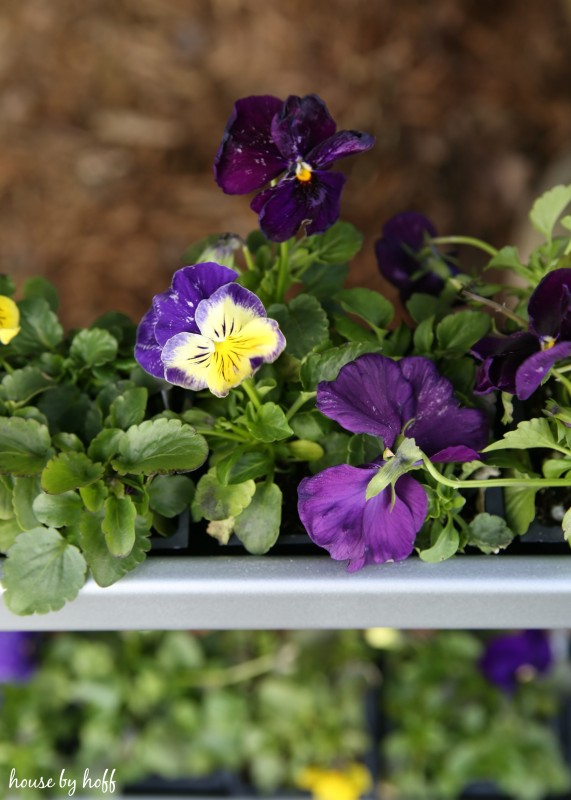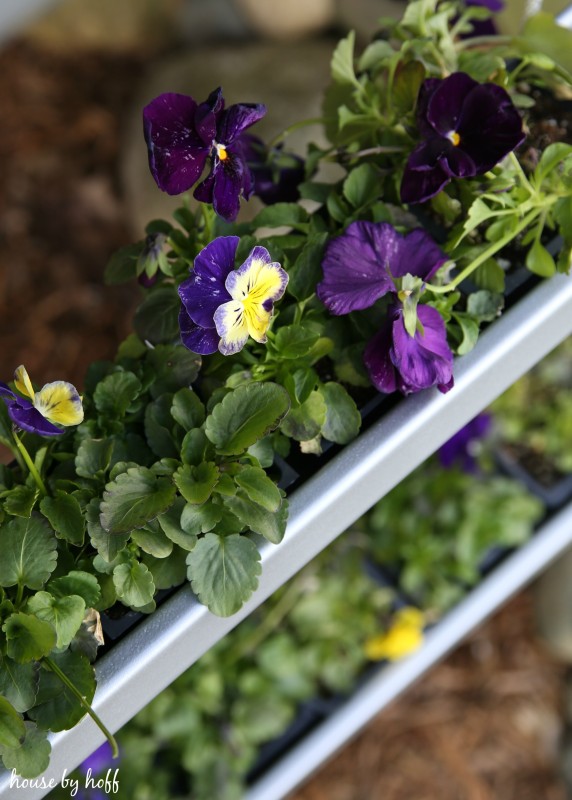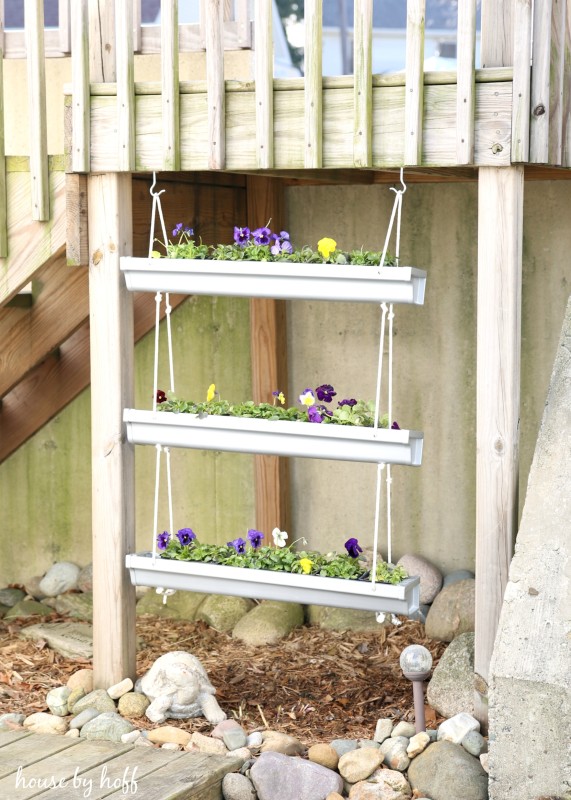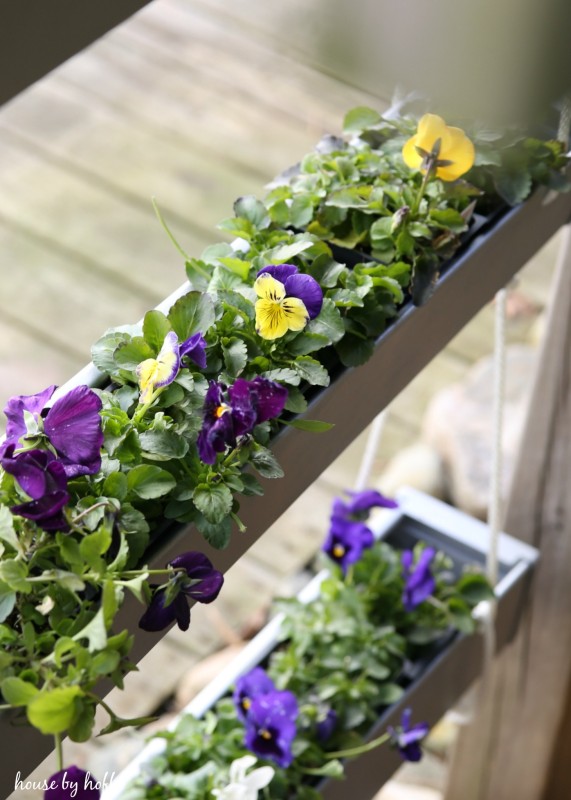 Are you ready to make one yourself? You can learn to build a Hanging Gutter Planter just like this at The Home Depot DIH Workshop! Check out your local workshops and sign up here.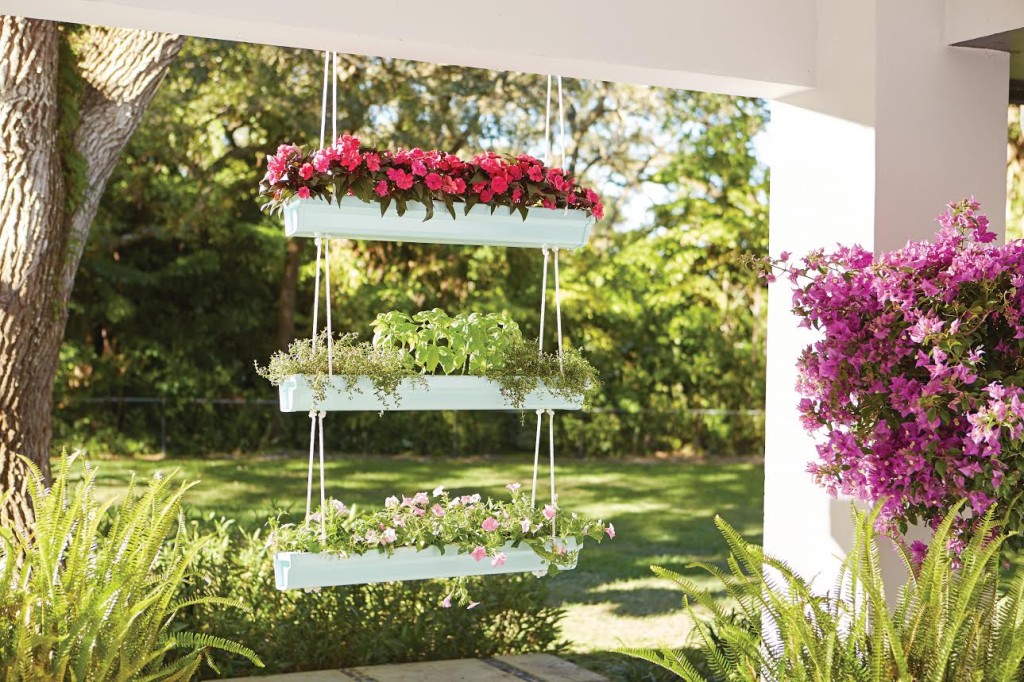 The Home Depot offers Workshops at all of their store locations. There are three types of Workshops: Do It Yourself (DIY), Do It Herself (DIH), and Kids. You can learn how to build decor projects, how to make easy home repairs and how to operate tools through demonstrations and step-by-step instructions. Workshops are free, demonstrative classes. You won't always be able to make and take the project (changes by store), but you'll walk away with the skills to recreate the project at home.
I hope you enjoyed today's post! Have a great day!