If you're anything like me, and I imagine you might be…you're reading this blog, aren't you?! We must have lots in common! Anyway, if you're anything like me, you scroll through Instagram (or maybe Pinterest, or the pages of a magazine) and find  design trends that you really want to incorporate into your home in some way.
That's how I felt about open-shelving.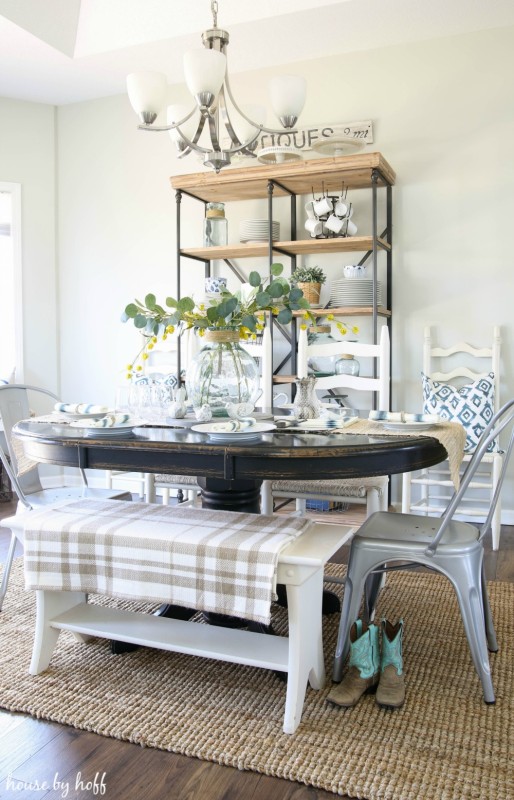 Maybe this season of Fixer-Upper got to me, or maybe it was all of the gorgeous Instagram feeds that I follow, but I was longing for some open-shelving to stack my white dishes on, arrange my cake stands, and maybe place a great wire basket or two.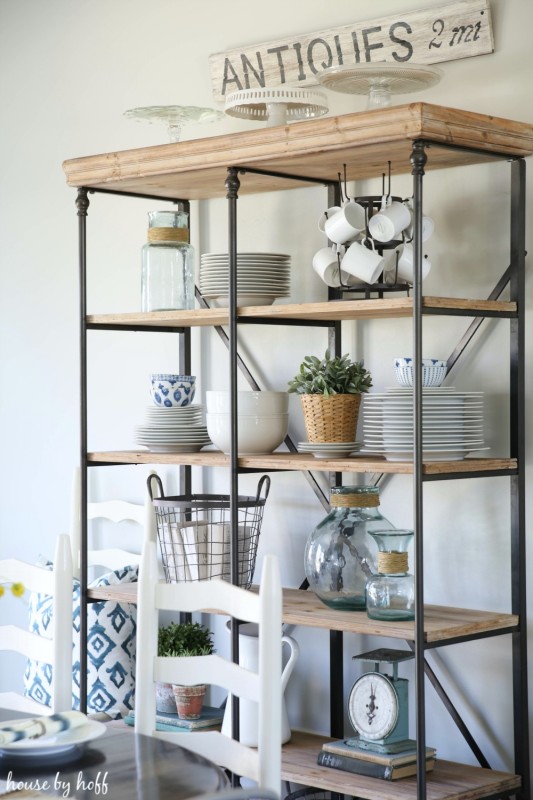 It didn't seem practical (I kind of hate it when I am forced to be practical) to rip our upper cabinets off of the wall and replace them with open-shelving in the kitchen, so I went on the hunt for the perfect set of shelves. I wanted something rustic and industrial, something that would flow with our new kitchen. Something perfect.
Guess what? I found them!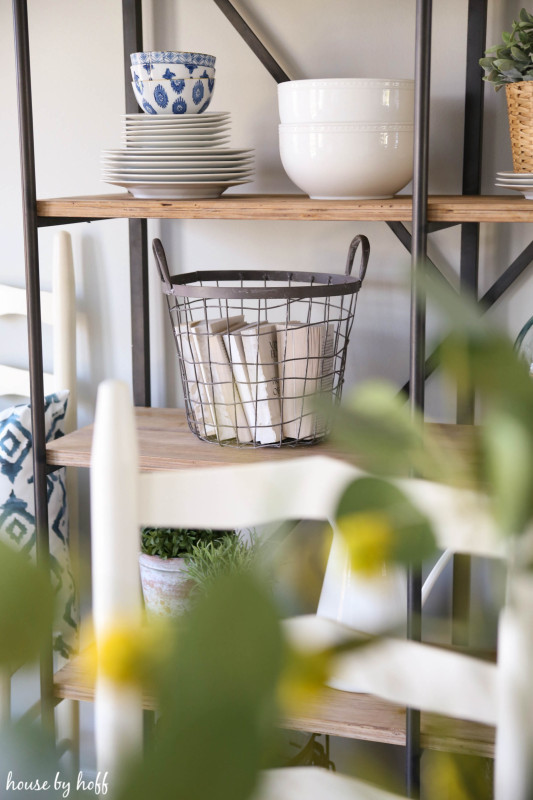 I stumbled upon these amazing shelves from hayneedle.com, and couldn't get them out of my head. Would you think it was weird if I told you that I laid in bed at night thinking about  how awesome it would be  if these shelves in my dining room? Well, I did.
#decorjunkie #dreamingofshelves #andwirebaskets #andwhitedishes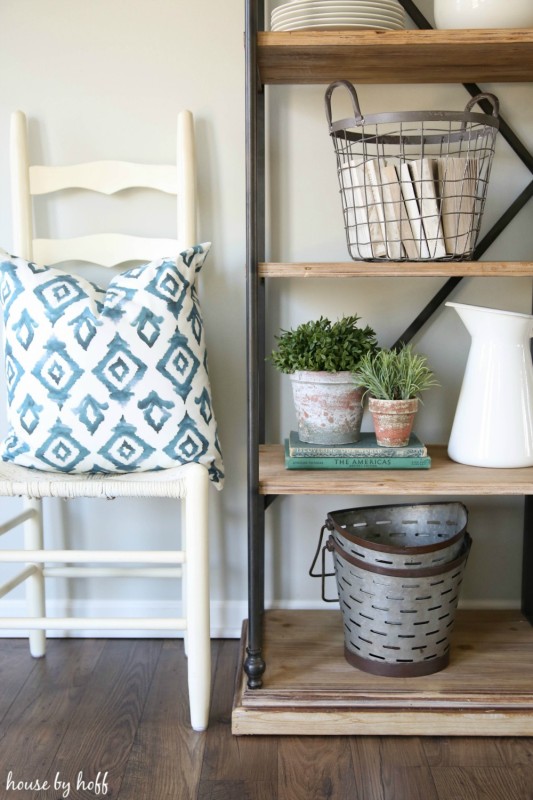 These shelves completely changed the look of this space, and I could not be more happy with them. I love the wood finish and black metal frame. They add such an industrial feel to the dining room and flow so nicely with the kitchen.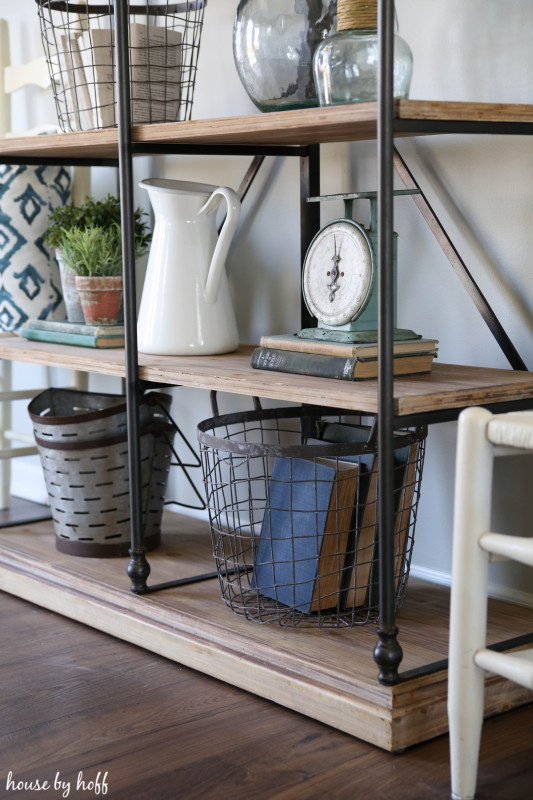 Remember those wire basket dreams I mentioned above? These really cool wire baskets also came from hayneedle.com. They add the perfect amount of texture, don't they? I had fun filling one with antique books to add a punch of blue to the bottom shelf.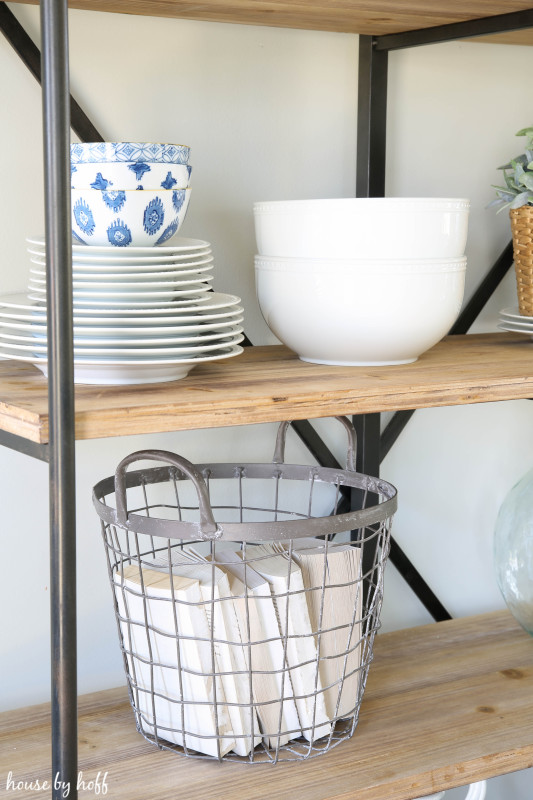 I filled the other basket with coverless books. (I made a trip to Goodwill to find paperback books, then I ripped the covers off.)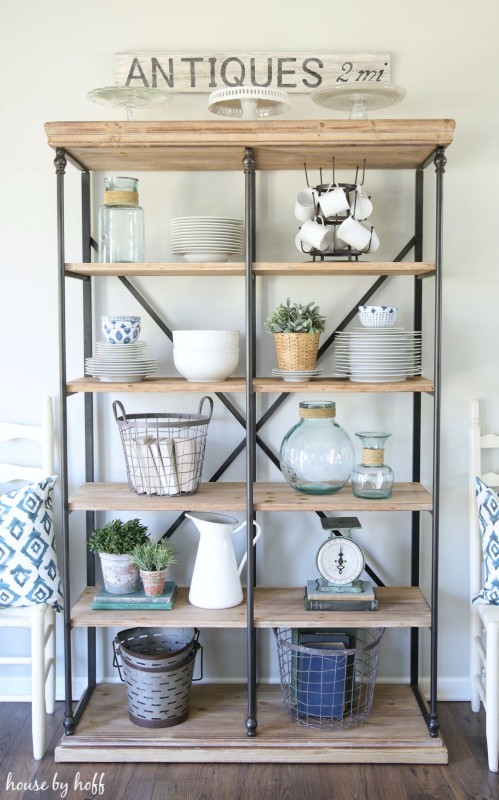 The best part of having some open shelves is the excuse I have for pulling out all of my favorite accessories. I've always had to rotate these things around the house, or store them in the basement. Now I can display my favorites! All at once! Yippee!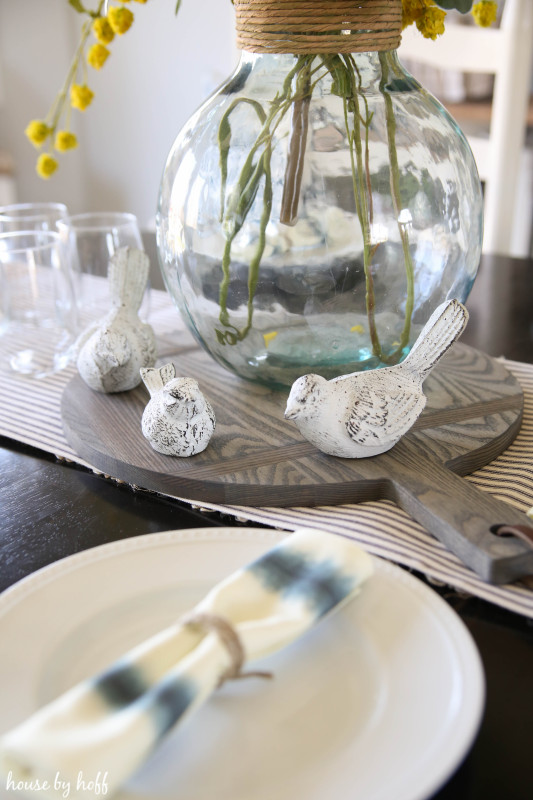 This very pretty cutting board is also from hayneedle.com. It nicely incorporates and pulls the wood tones from the shelf onto the table…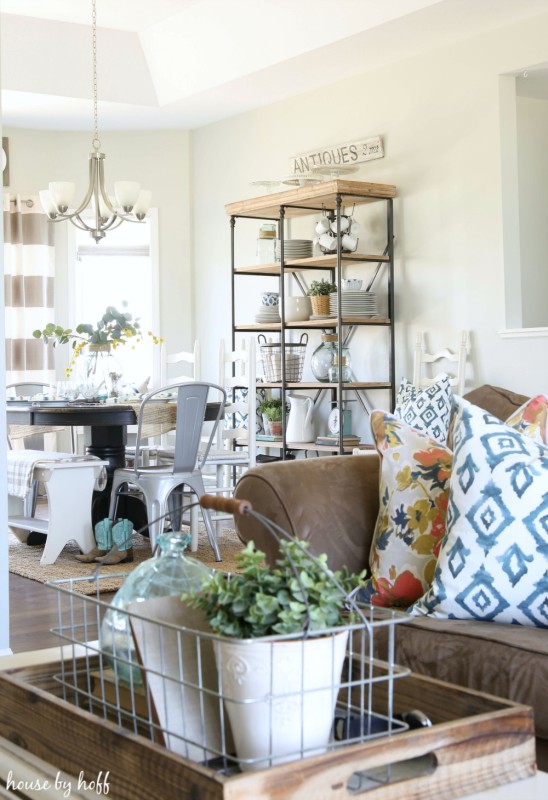 I'm just as pleased as can be with the look of our dining room these days. I find myself staring at these shelves with a big, goofy smile on my face. Who knew that the perfect shelves could be such a game-changer?
Have a great day!