I love photographing all the pretty vintage blue pieces in my house!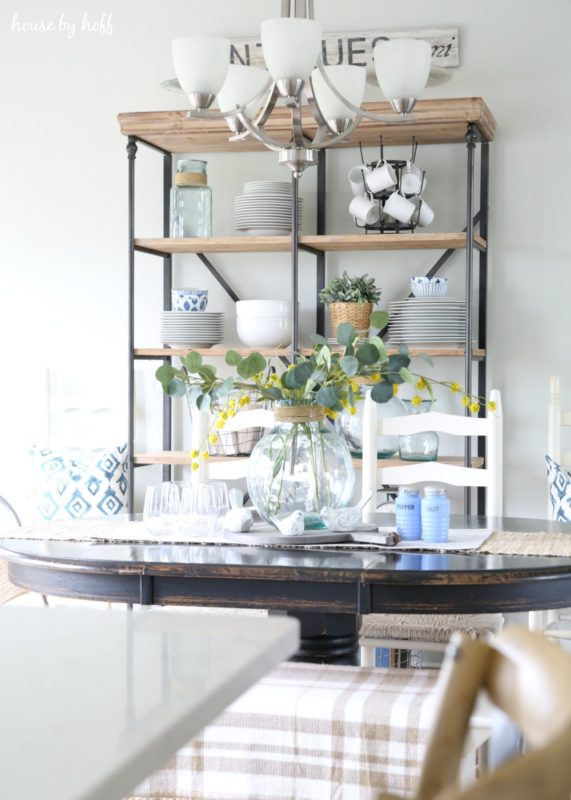 "Vintage Blues"
I kind of love the title of today's post. It sounds like an old song or the name of a great paint color…
My mother recently pulled out these pretty blue vintage salt and pepper shakers. They were my grandma's, and I think they're SO pretty!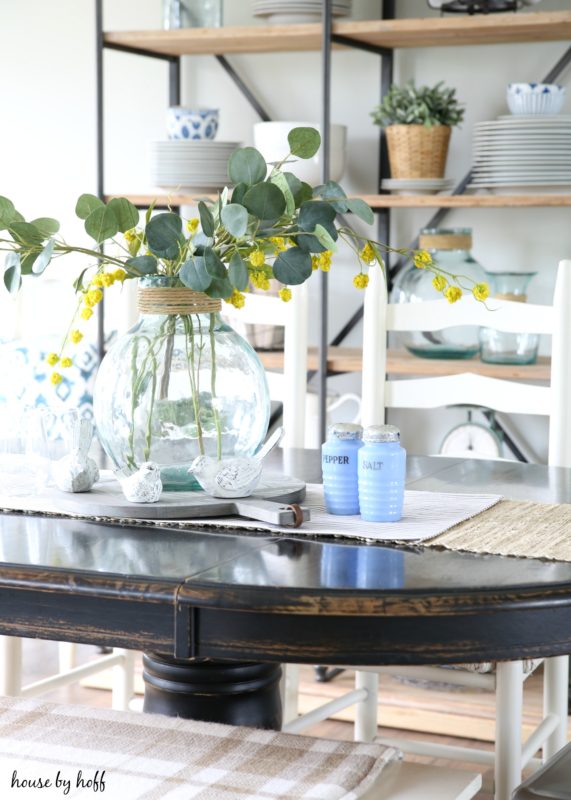 I started thinking about (and taking pictures of) all of the pretty blue vintage pieces in my dining room right now.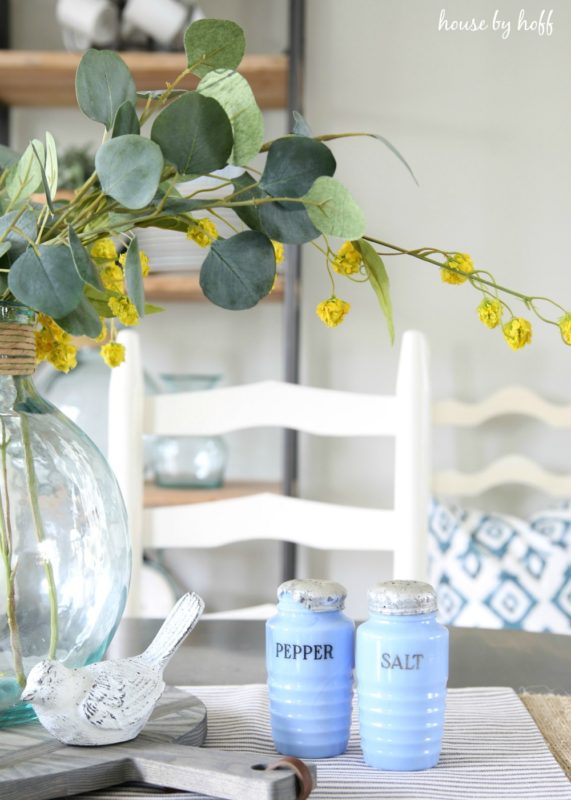 There are so many fun vintage pieces on display at the moment, and each one seems to tell a story.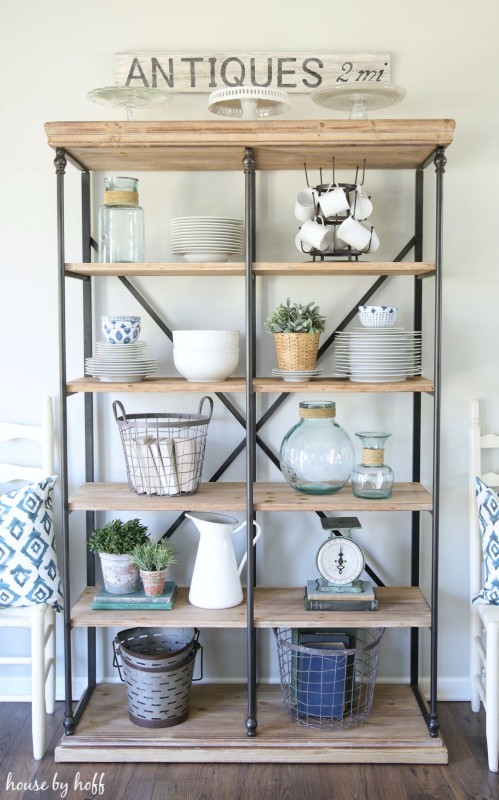 There are the antique text books stacked under clay pots. I imagine kids turning through the pages in an old classroom with an actual chalkboard and wood desks. (Why can't classrooms look like that anymore?!) 😉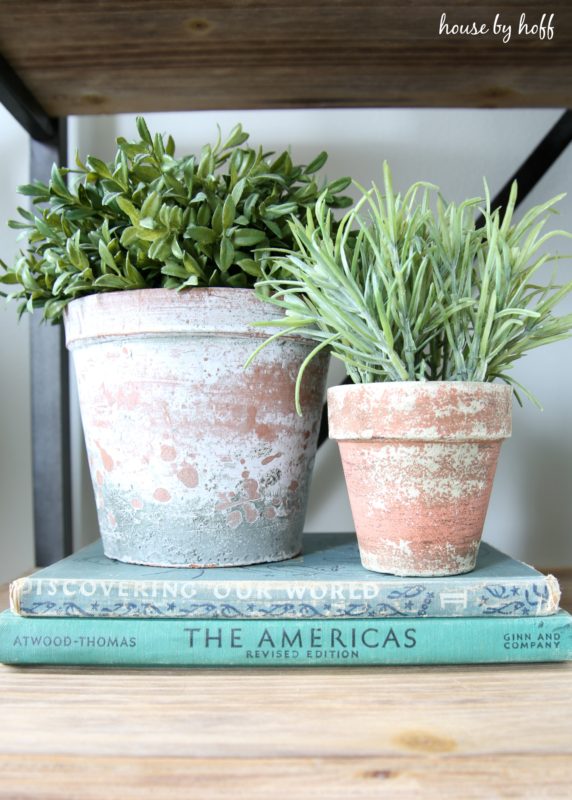 There's the rusty antique scale that I found at a garage sale a few years ago. The numbers have worn off in some places, and somebody sketched them back on with a pencil…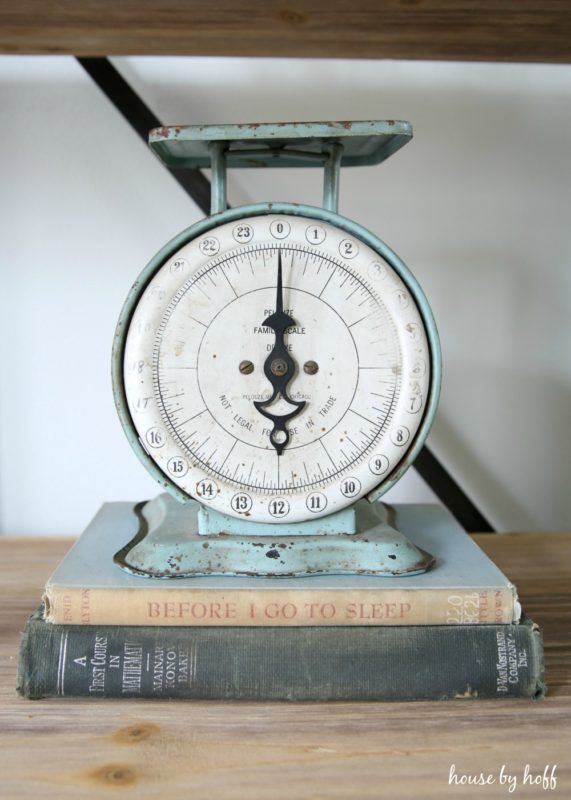 Isn't this a treasure?!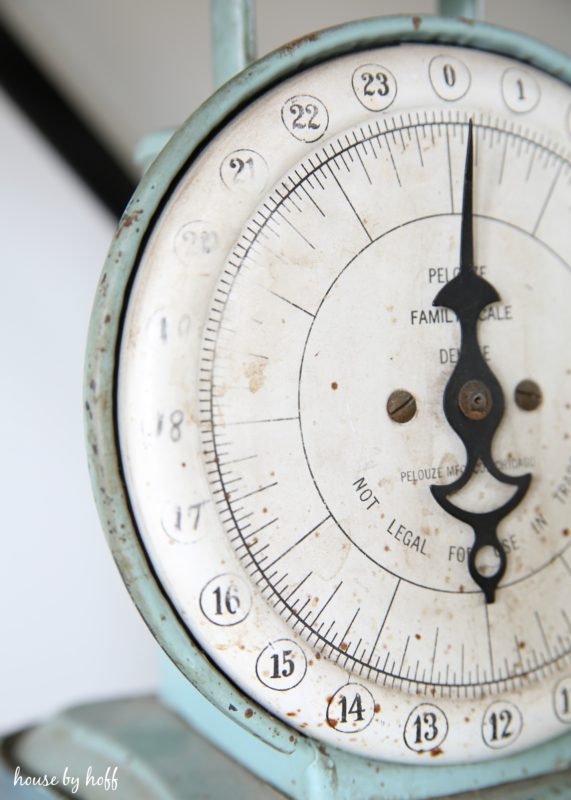 I love vintage pieces! They bring so much character to a space!
~
Let's see what my GYDO cohosts came up with this month for our "Colorful DIY Projects" theme: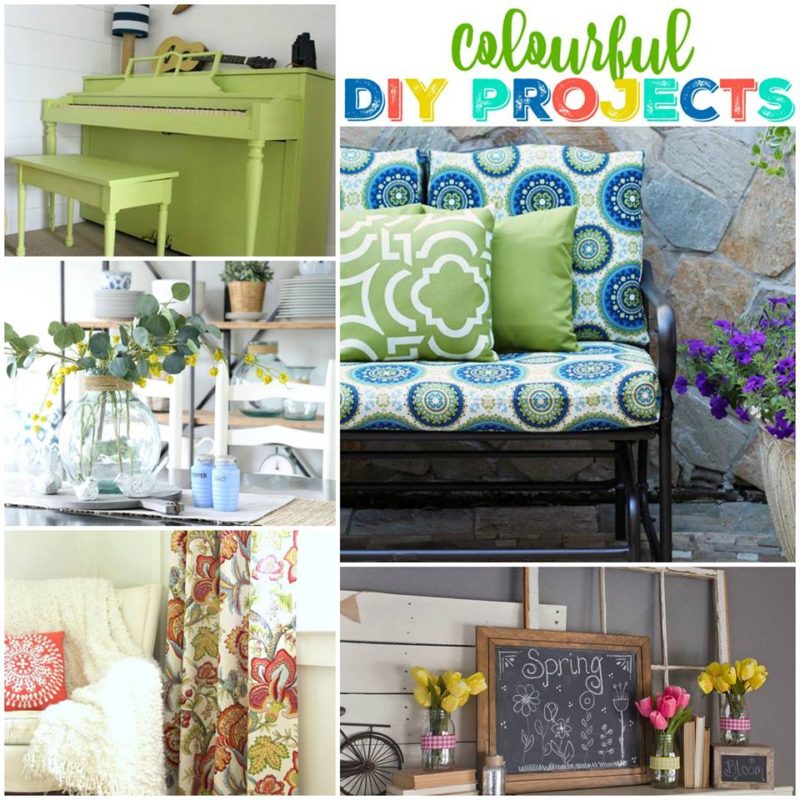 The Happy Housie's Painted Piano
Confessions of a Serial DIYer's Outdoor Glider Bench Makeover
Artsy Chicks Rule's DIY Curtains
The Hankful House's Tulip Mantel
~
Don't forget to link up your colorful DIY Projects this Sunday, May 1st at 7:00 PM:

Have a great day! 🙂