This is a sponsored post for JORD Wood Watches. All opinions are 100% mine.
Shopping for a Father's Day gift is always a challenge.
Are you with me?
Mr. Hoff has a tendency to just buy himself anything he needs or really wants, which leaves me scratching my head when it comes to gift ideas. Plus, I don't know if you've noticed, but I'm not a man. I don't know what men want. Gifts for men are hard.
Can I get an amen?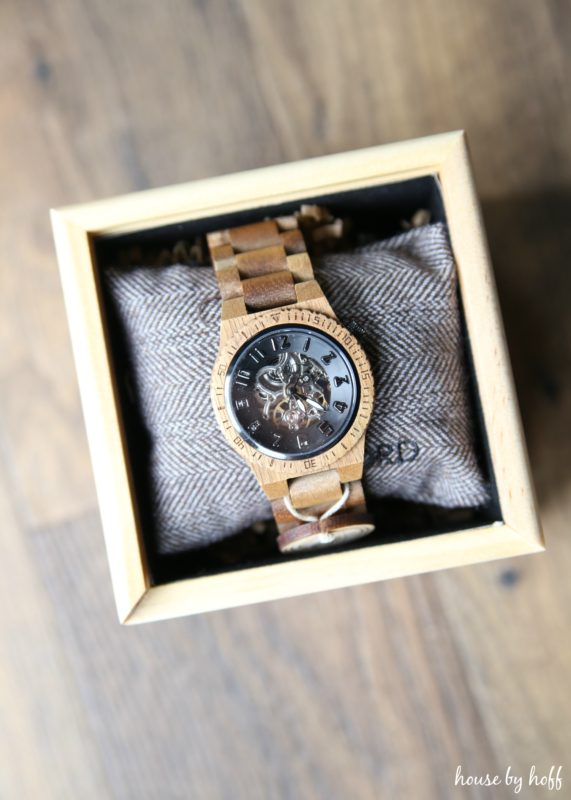 This year is a little different though. I get to be the "Wife of the Year." (This rarely happens…ha!)  When Jord Wood Watches approached me to partner up for a post, I jumped at the chance to get a really cool watch for Mr. Hoff.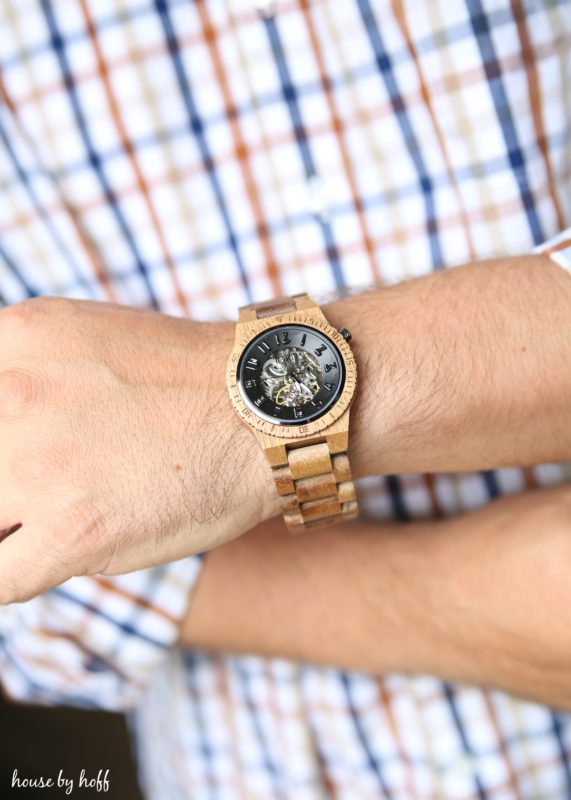 Mr. Hoff is a cool guy. Like really cool.
(Are you laughing along with me as I am typing this? Ha!)
He really is a special guy, and he never, ever acts like he thinks he's cool, which I love about him. He's actually about the most laid-back and friendly guy you'll ever meet. As cool and as special as I think he is, sometimes he needs my help putting an outfit together, and I loved being able to give him a nice watch to finish off his look when he wants to look put-together. Or when I want him to look put-together. 😉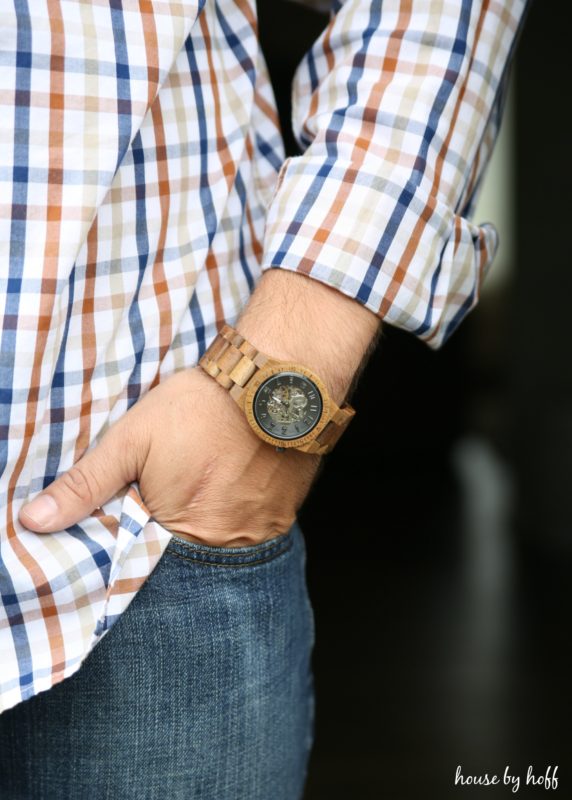 Doesn't this watch just finish off this casual look?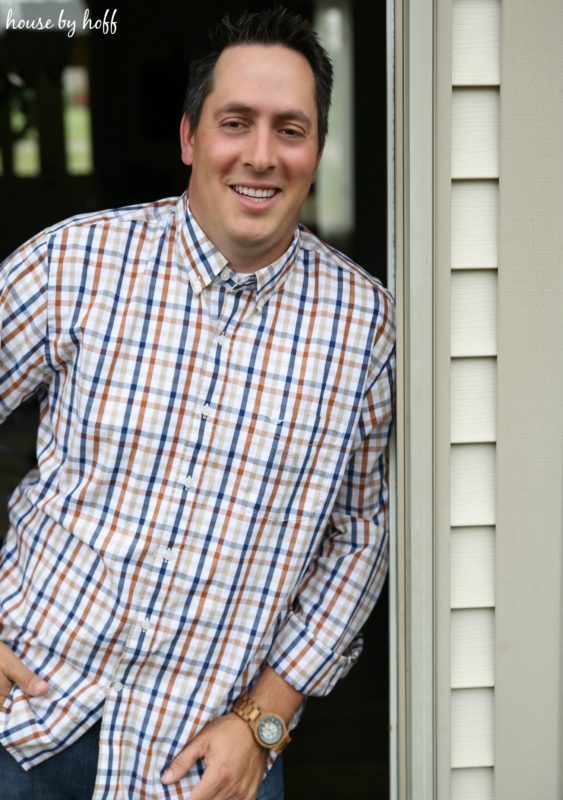 Yes, he's a keeper alright. I'm a lucky lady. I'm so glad I found a unique Father's Day gift for him this year! 🙂
Have a great day!