You must see the way I decorated my front stoop for the garden party summer tour!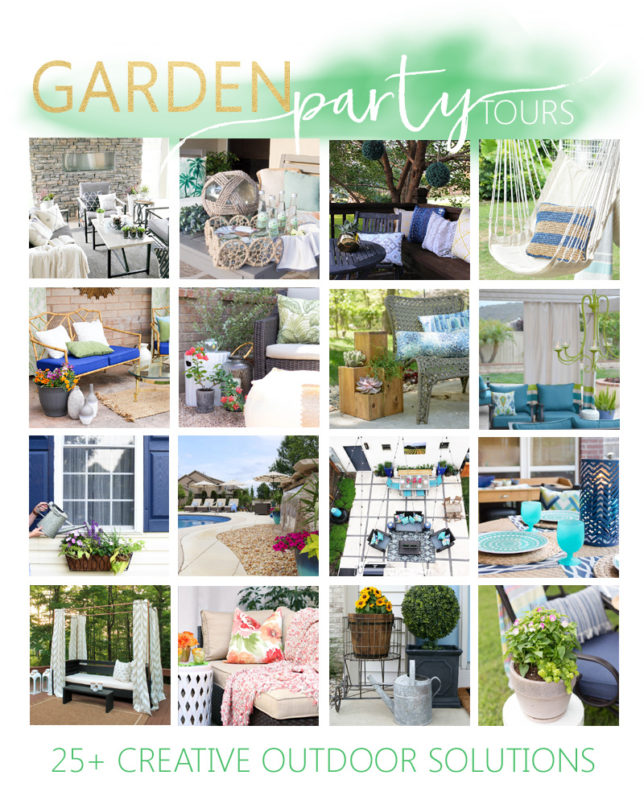 I'm joining a fabulous group of bloggers today for a Garden Party Summer Tour hosted by Ursula of Home Made by Carmona. We're all inviting you in (or should I say out) to check out our favorite summer outdoor spaces!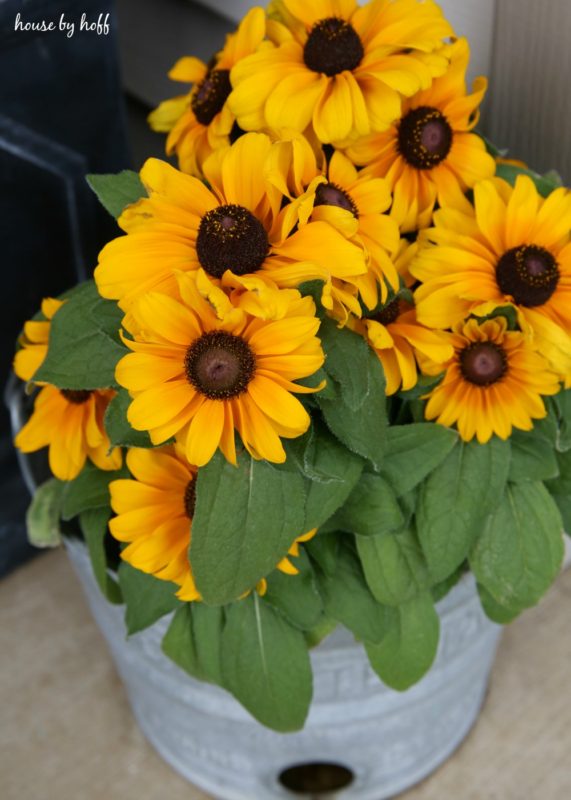 I should start my tour by saying that I'm much better at decorating and maintaining my indoor spaces than my outdoor spaces. Outdoor spaces are so much work, am I right?! Every time I go outside to pull weeds or water the flowers, I end up having to chase my dog out of the neighbor's yard, or trying to convince my 4-year old to stay where I can see her. It's just not my favorite way to spend my time. So, I end up with some pretty low-maintenance outdoor areas to save myself the headache of keeping them up.
Today I'm sharing my front stoop with you. Low-maintenance and easy are the key words here. 😉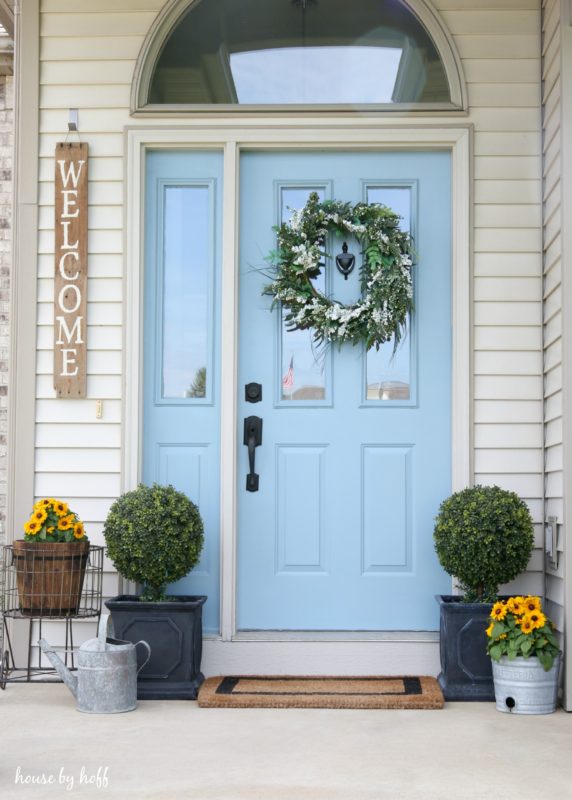 I created this super-easy Pallet Wood Welcome Sign a few years ago, and I still love how it looks here.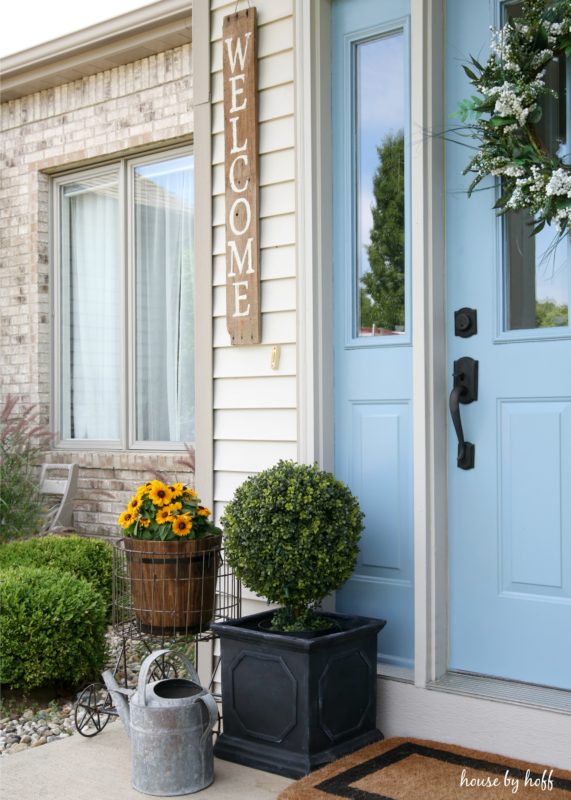 I really like how yellow flowers look with the blue front-door, and for most seasons I end up with some type of yellow flower here. These sunflowers are perfect for late-summer, no?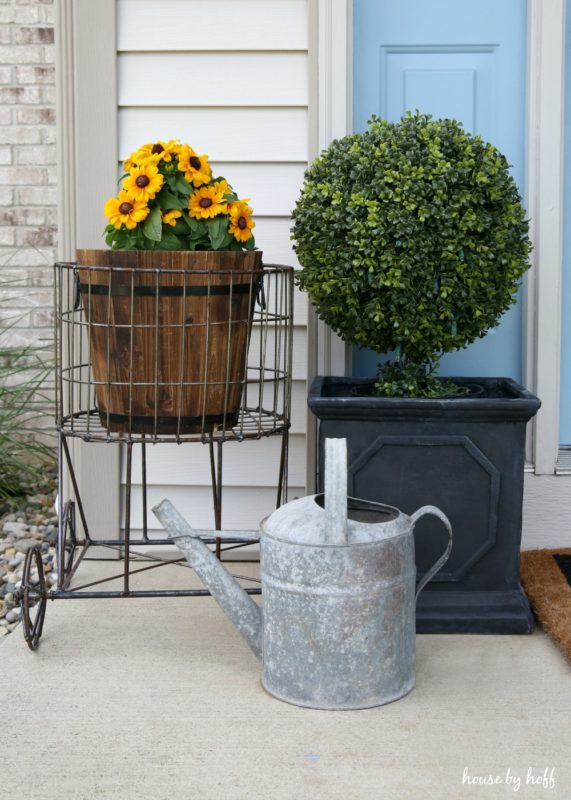 Have I mentioned that low-maintenance out-door spaces are best for me? 😉  These fake boxwood topiaries are great for a person who lacks a green-thumb. I can't kill them! Woohoo! I like how manicured and official they look too.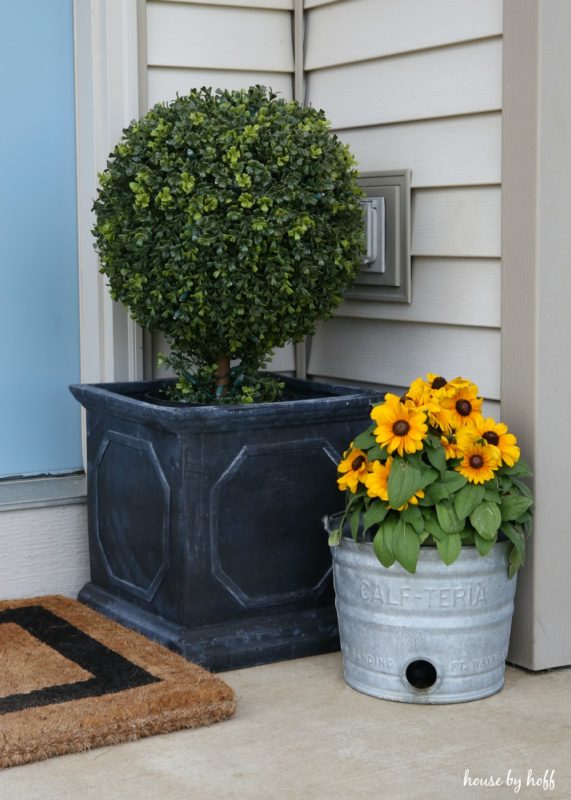 When I am attempting to keep flowers alive, I like to plant them in repurposed buckets. This antique galvanized bucket is one of my faves, and I find that I use it year after year!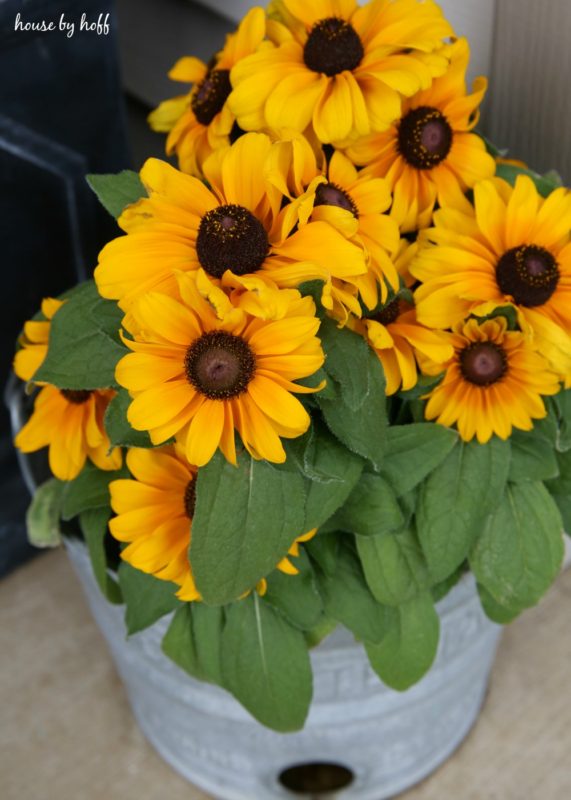 One more shot at my pretty sunflowers!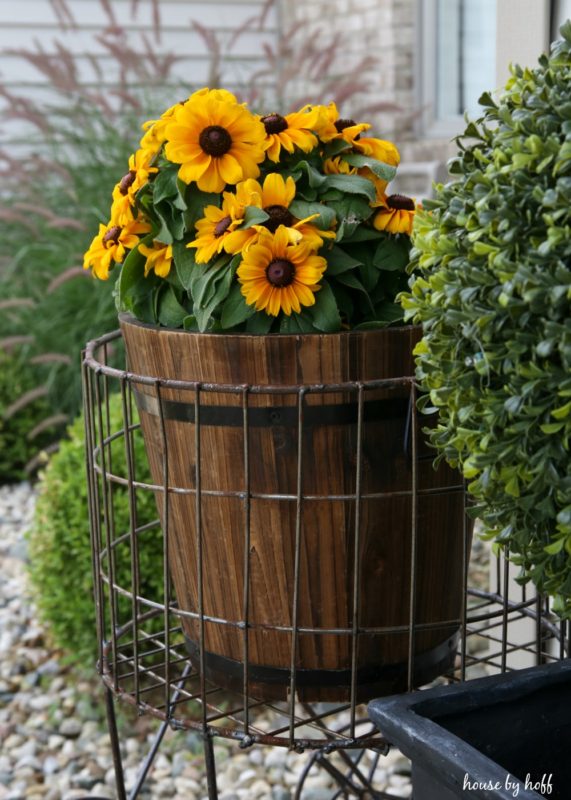 Thank you so much for stopping by my front stoop today! I hope you enjoyed!
Click on the photo links below to visit all of the gorgeous outdoor spaces included in the Garden Party!
Have a great day!