We can ask my sister to confirm, but I think when I saw this old door at a garage sale a few weeks ago, I did a funny-looking walk/run from the car to the lady selling it. I mean, c'mon. You know you would've done the same thing. When you spot a gem like this, you can't risk losing it because you walked too slow. 😉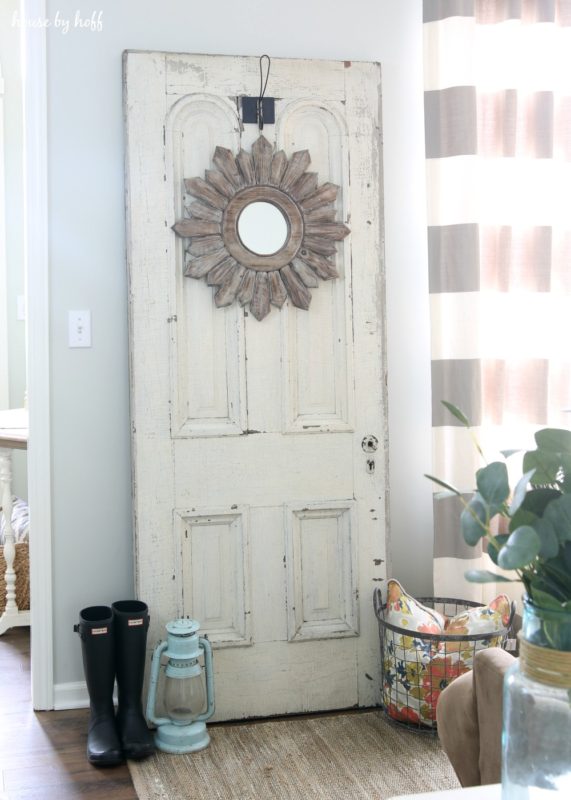 I have a spot in my living room that is becoming the rotating door (pun totally intended) for old doors. Every time I put an old door here, I swear it will be the last one. And then I find another old door that steals my heart.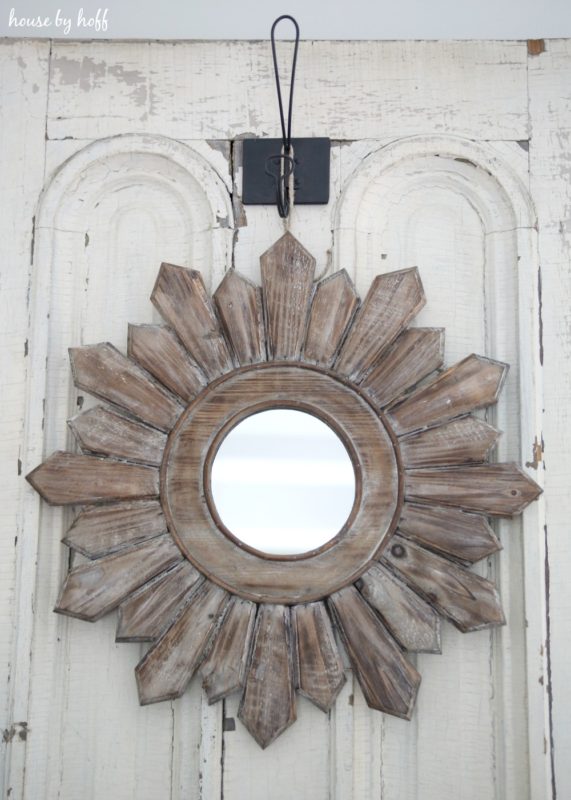 Doesn't this add the perfect amount of shabby elegance to this spot? I LOVE the arches at the top and the chippy finish of the paint.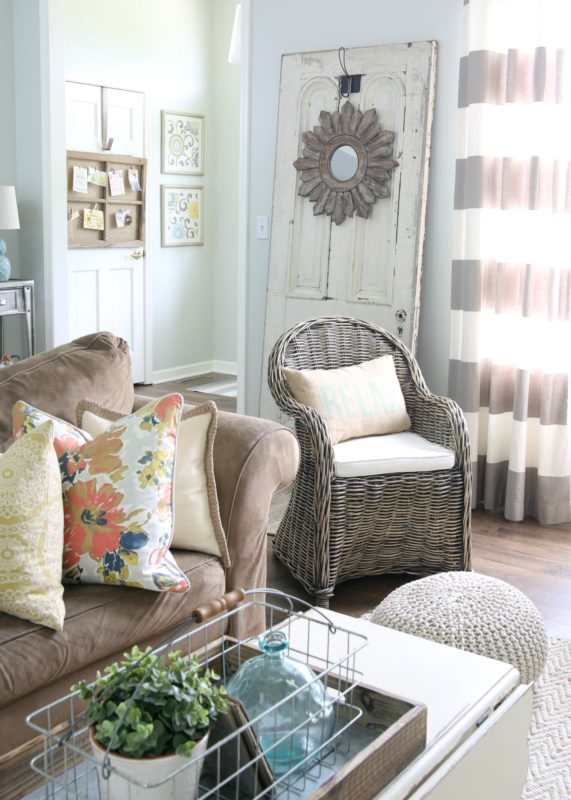 After I brought her home, I just gave her a good cleaning and added a hook to the top. Under the white paint, you can see a gray paint…how perfect is that?!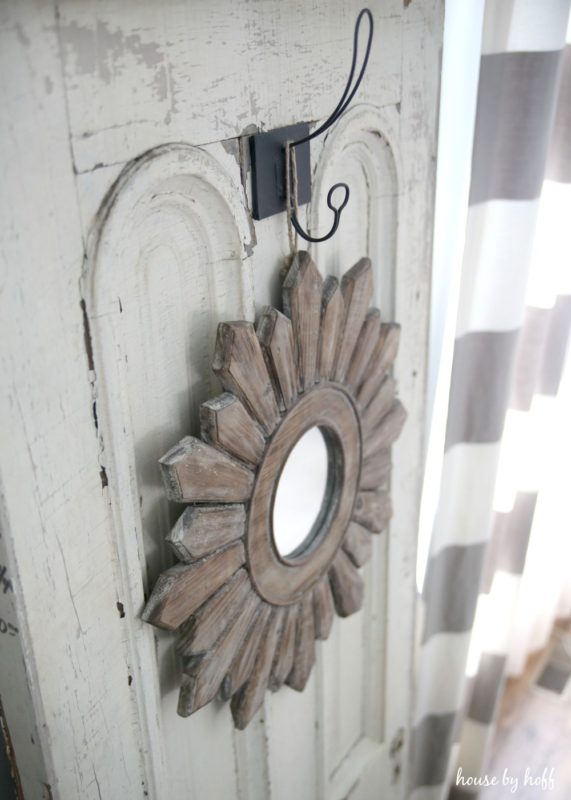 How has the "garage sale-ing" been for you this summer? Any awesome treasures! 🙂
Have a great day!