We all have secret hopes and dreams, right? Ones that seem a bit unattainable and out-of-reach.
Mine has always been to see my home in the pages of a magazine.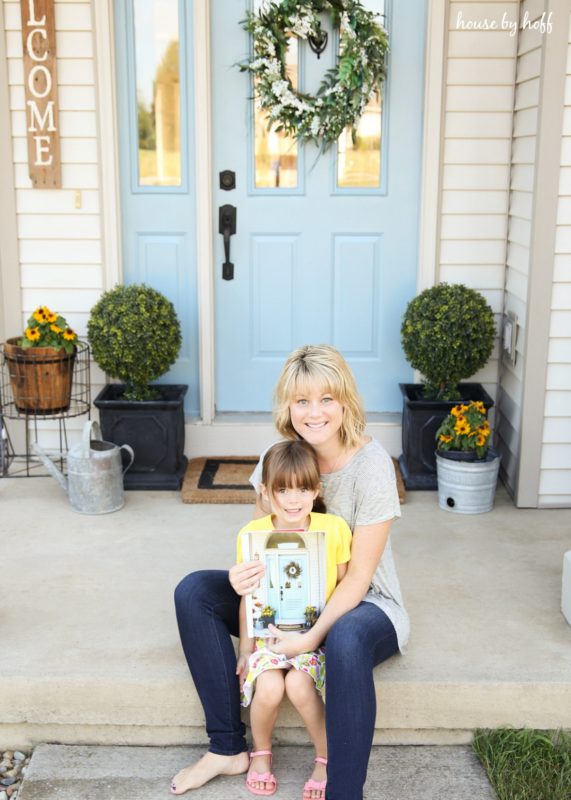 I have no idea where this dream came from. No idea when it really formulated, but it became a real goal of mine. So, to see my home (and my photography!!!!) featured in a twelve-page spread in the Fall 2016 edition of American Farmhouse Style is a true dream come true.
I got my copy in the mail last week, and couldn't resist snapping some pictures to share with you!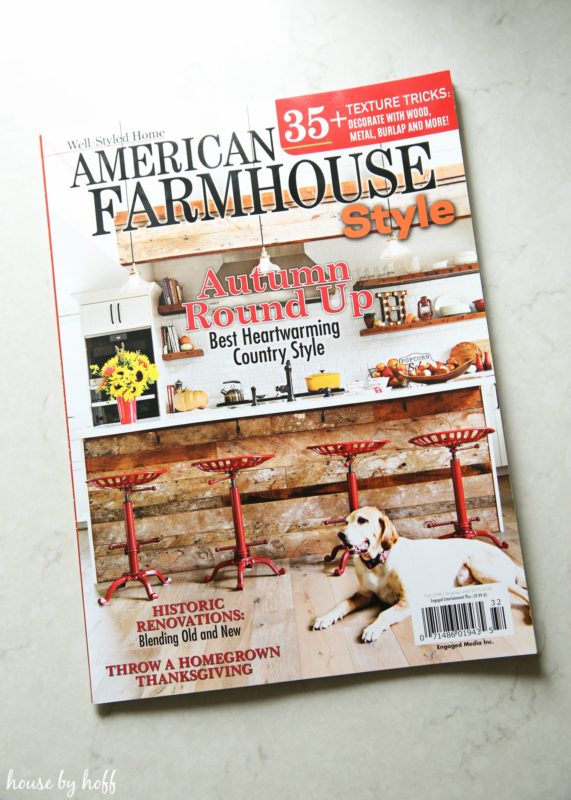 Alrighty. So to begin. Dreams don't come true without a reality check, no?
#justwhenyouthinkyou'vemadeit  😉
To start the article, they make the bold statement that I'm a *ahem* "Minnesota blogger and mom…"
I am many things, people. Many things. But a Minnesota blogger and mom, I am not.  Let's just use our imaginary Sharpie and cross out "Minnesota" and replace it with "Indiana."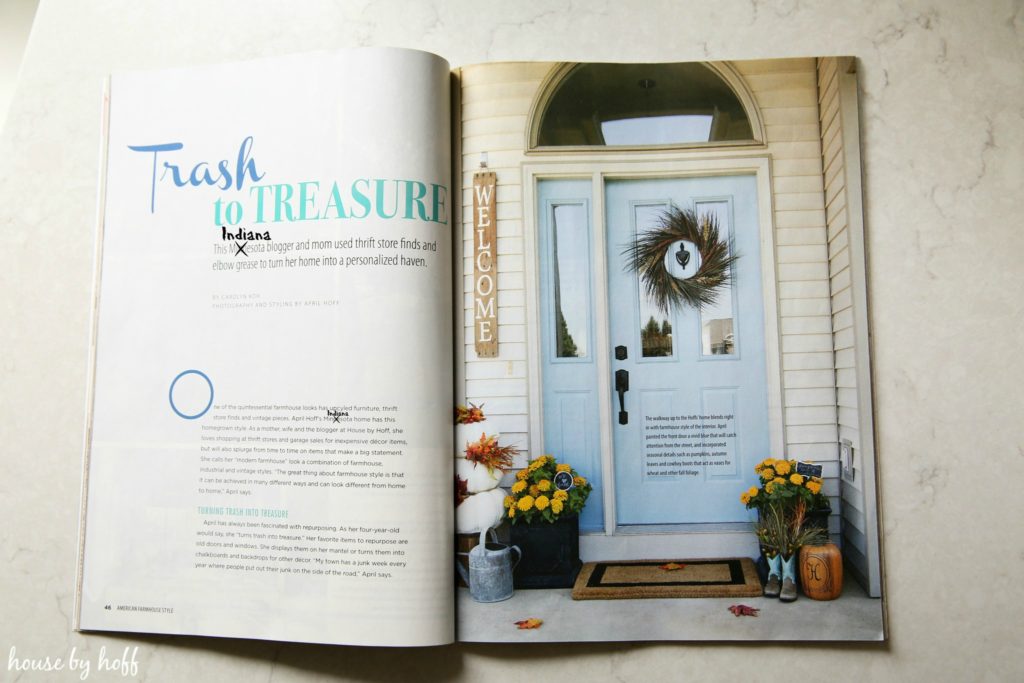 There that's better.
I didn't take a picture of every page, but you can get the gist. I was thrilled with how my photography looked in print…I've never seen my interior photography in print before. 🙂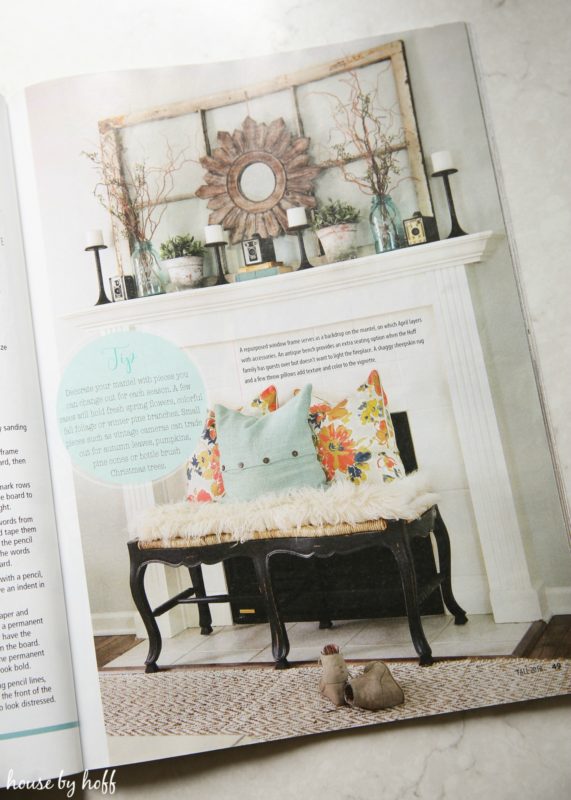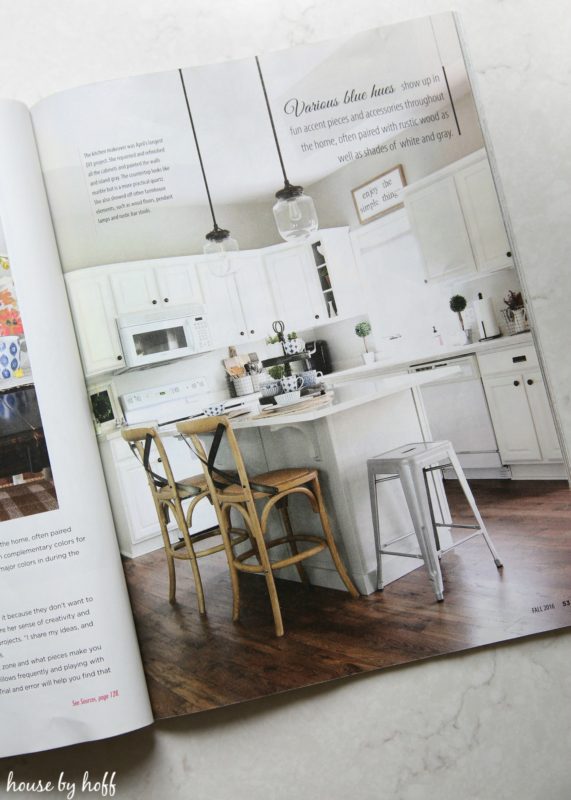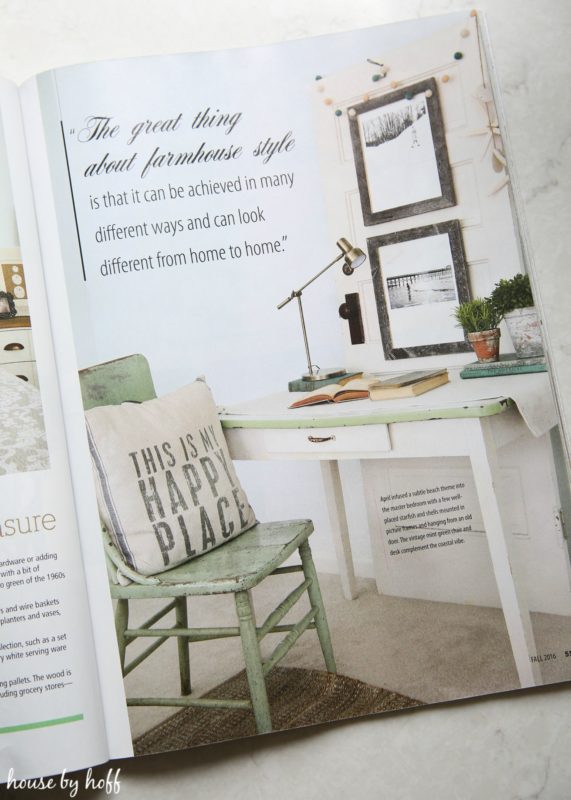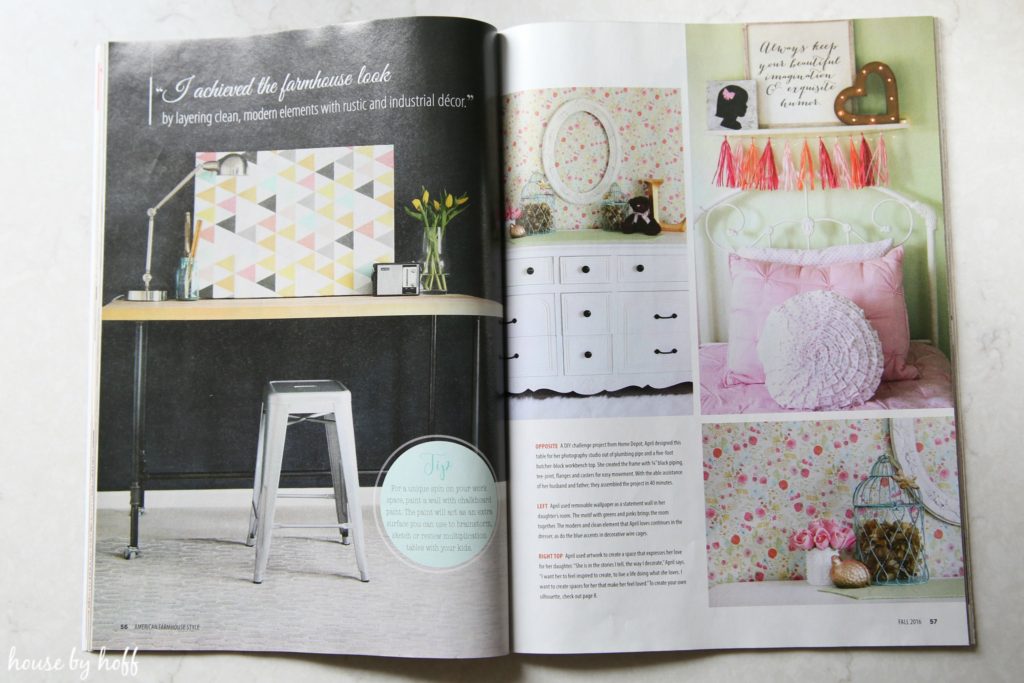 The article was very nice, very well-written, and said many sweet things about our home, my style, etc. One of my favorite parts was when they talked about how my four-year old says that I turn "trash into treasure."  Which they also turned into the title of the article…kind of cool!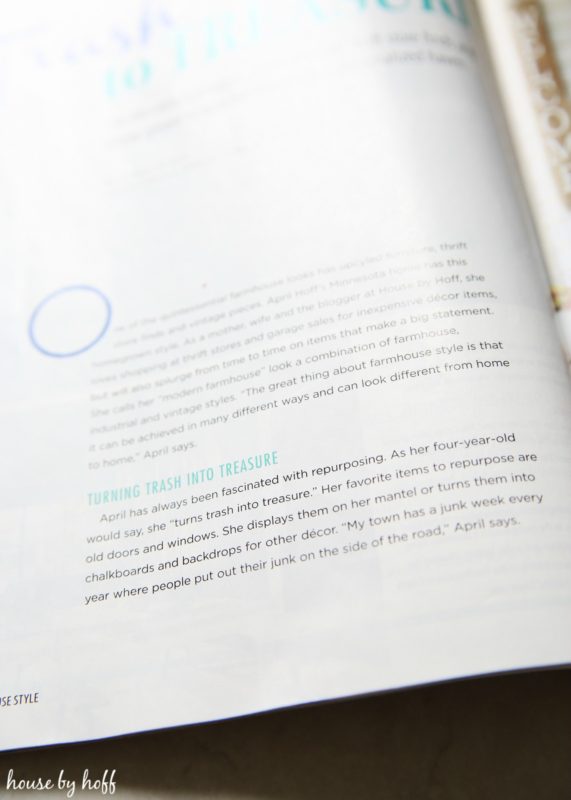 I also liked how they talked about my use of my grandmother's porcelain-top table as my desk. Grandma will love that! 😉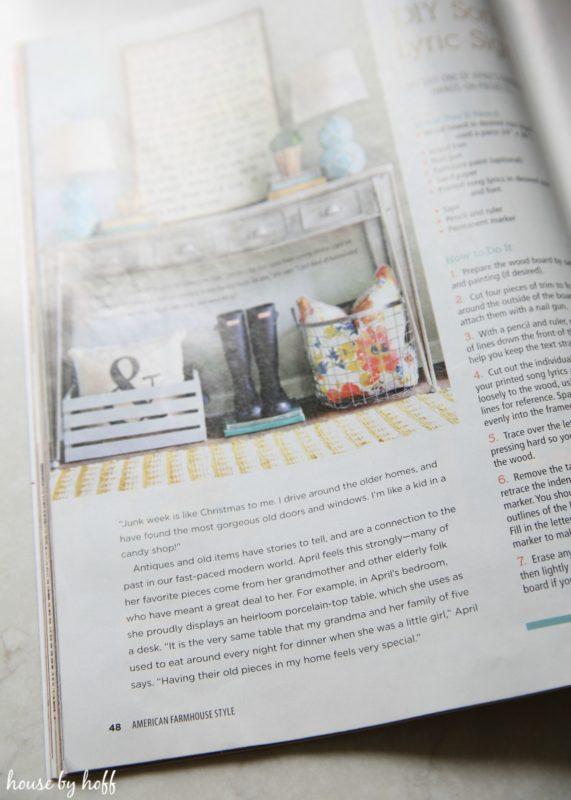 They included that my dad and husband help me with my harder-to-tackle DIY's…shout out to Dad and Mr. Hoff!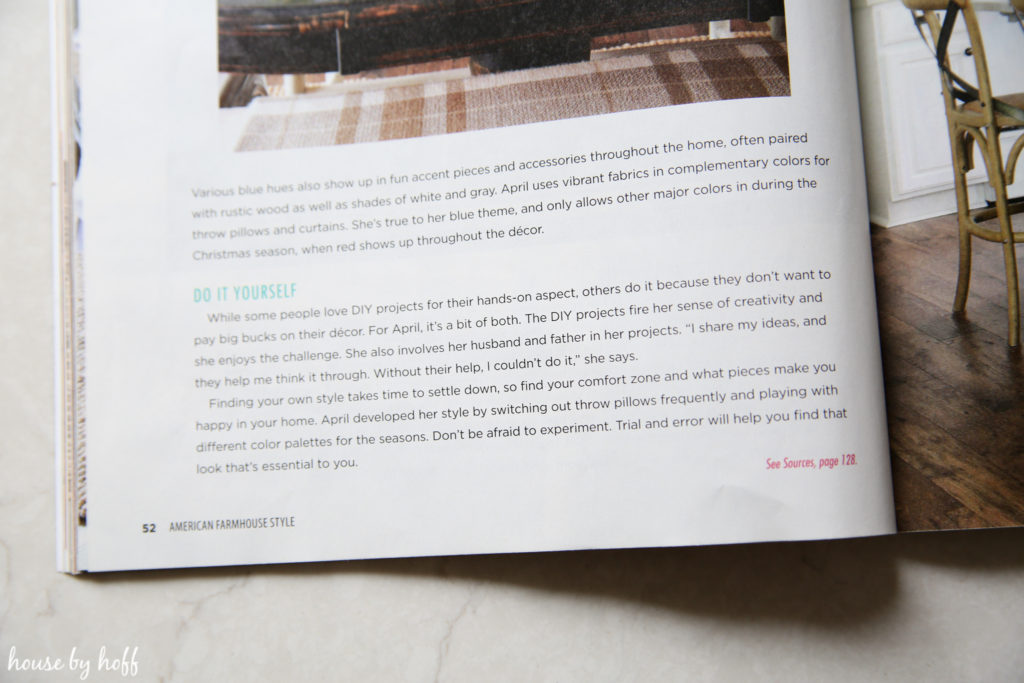 …and I love that they included that this blog and my decorating is rooted in the fact that I want to show my daughter that she can do anything. We can do anything. If you are lucky enough to find something that you love, and you work hard, and you keep at it, and dream big…anything can happen.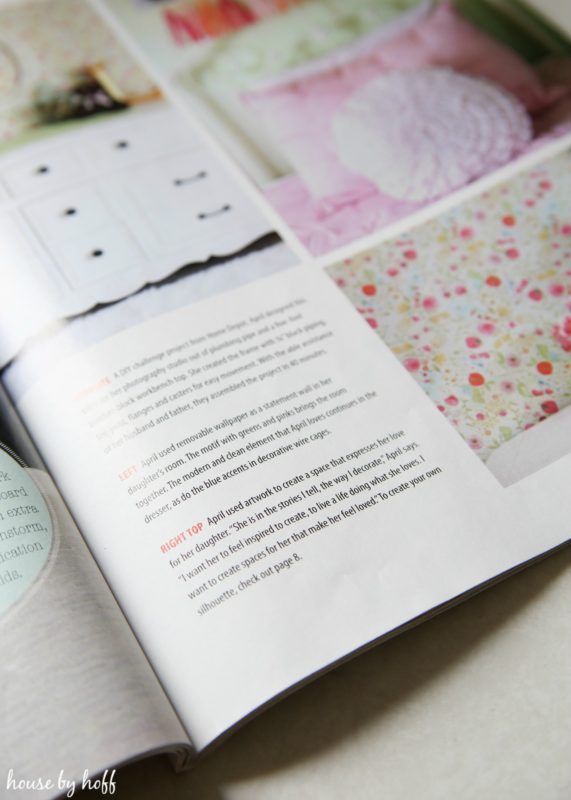 Dreams do come true.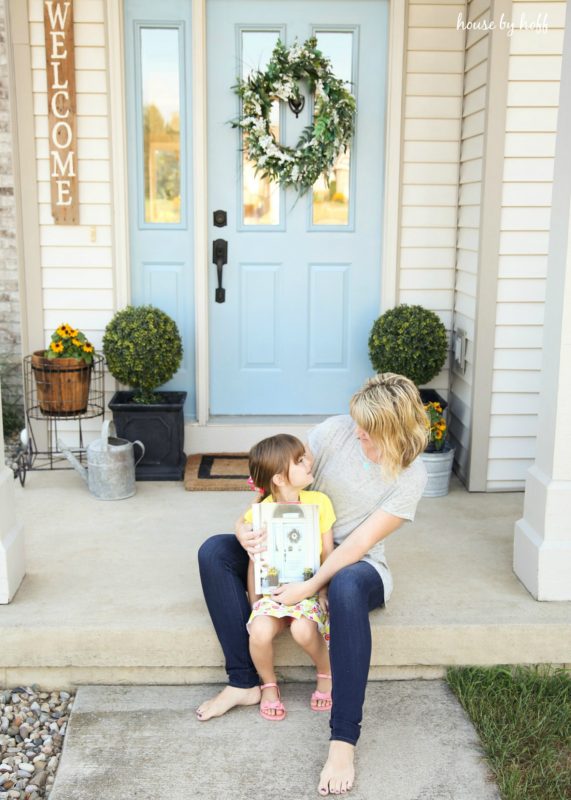 ~
Have a great day!