I'm back today to wrap up a 2-part series on our recent summer vacation to Kiawah Island, SC. I always like to know where people vacation and what they do, so I'm writing up these posts to hopefully help you out, and as a way to document and remember our trip!
To see part 1, click here.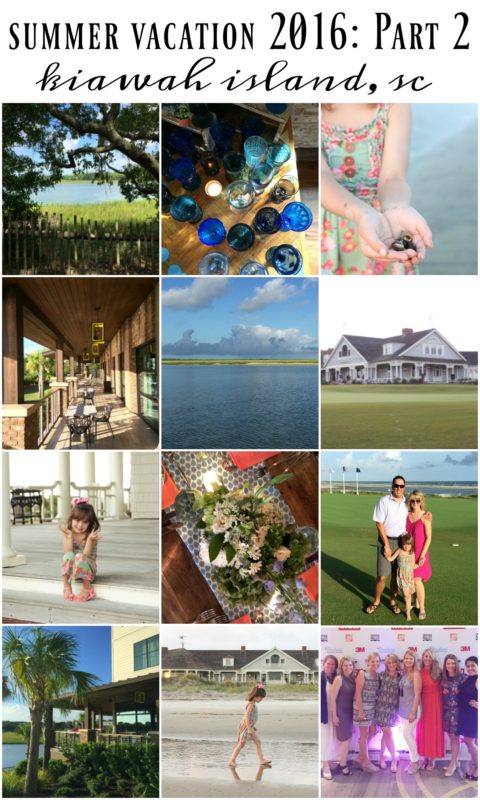 On our last full day on Kiawah Island we woke up early and hopped on a Dolphin Cruise/Seashell Hunt excursion. I loved cruising through the estuaries and snapping pictures. It was just so pretty!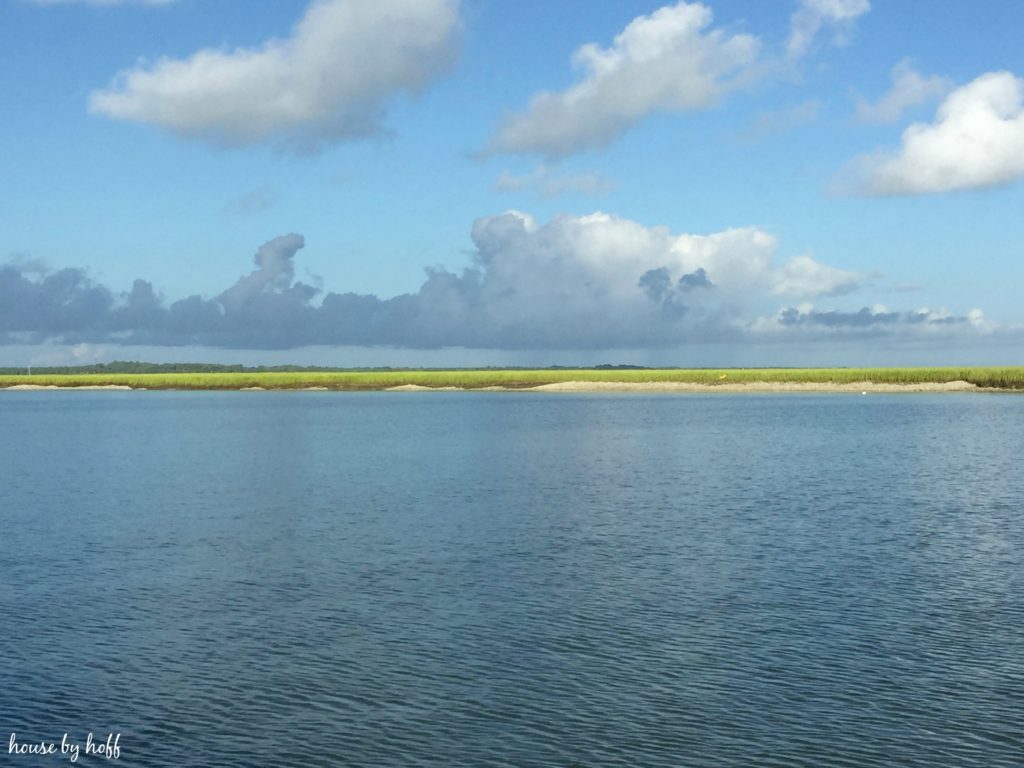 I have no idea where they took us, but we docked on a little island during low-tide. The seashells were everywhere, and Miss L. had a blast collecting them. We made a few little crab friends while we walked along too!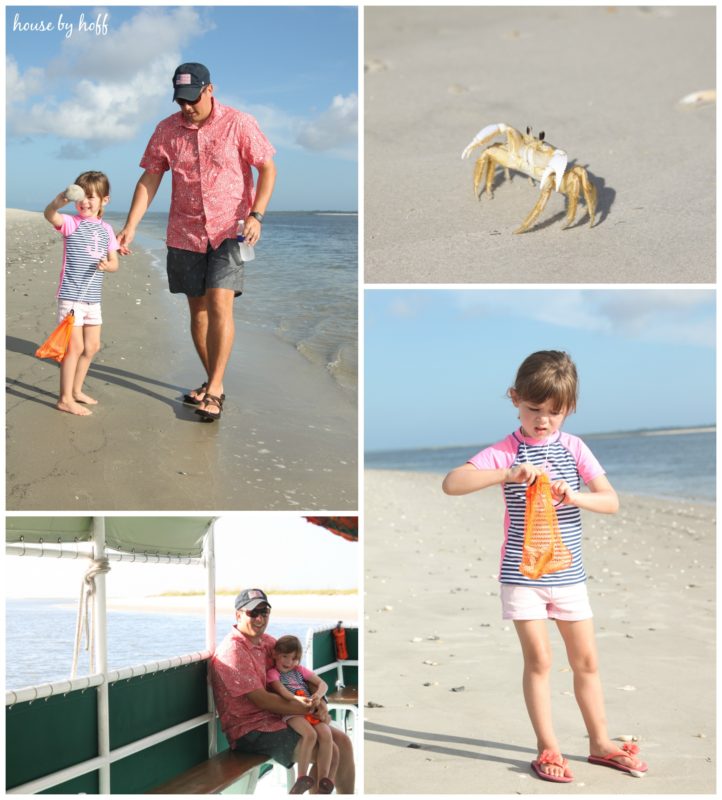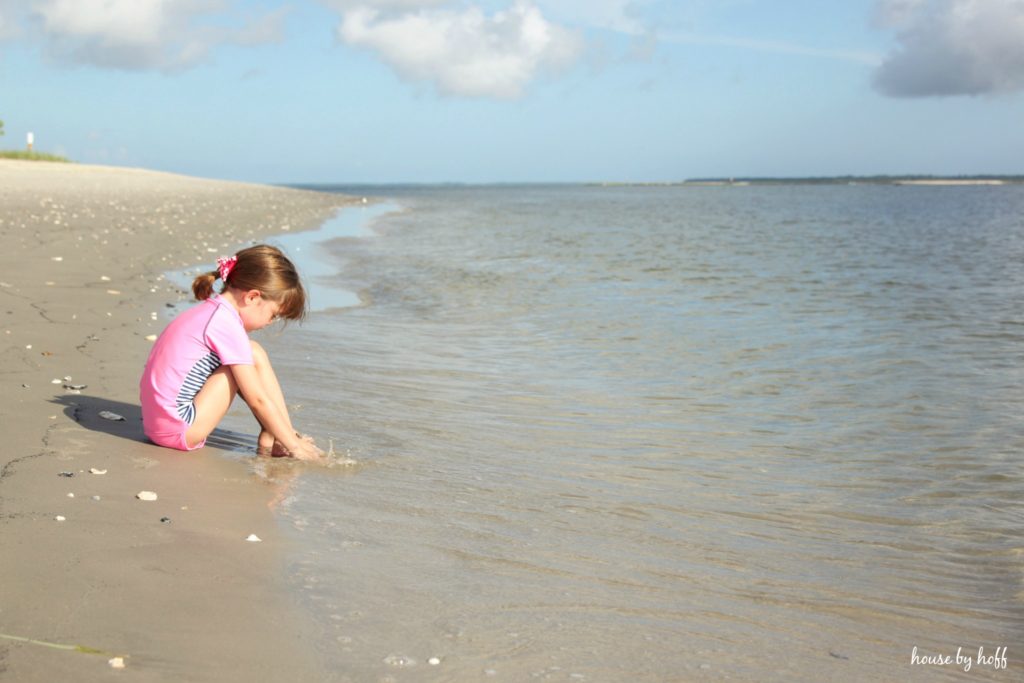 We were out on our cruise for about 2 hours. On our way back the captain mentioned that there was a 600-year-old oak tree close by, so we decided to try and find it…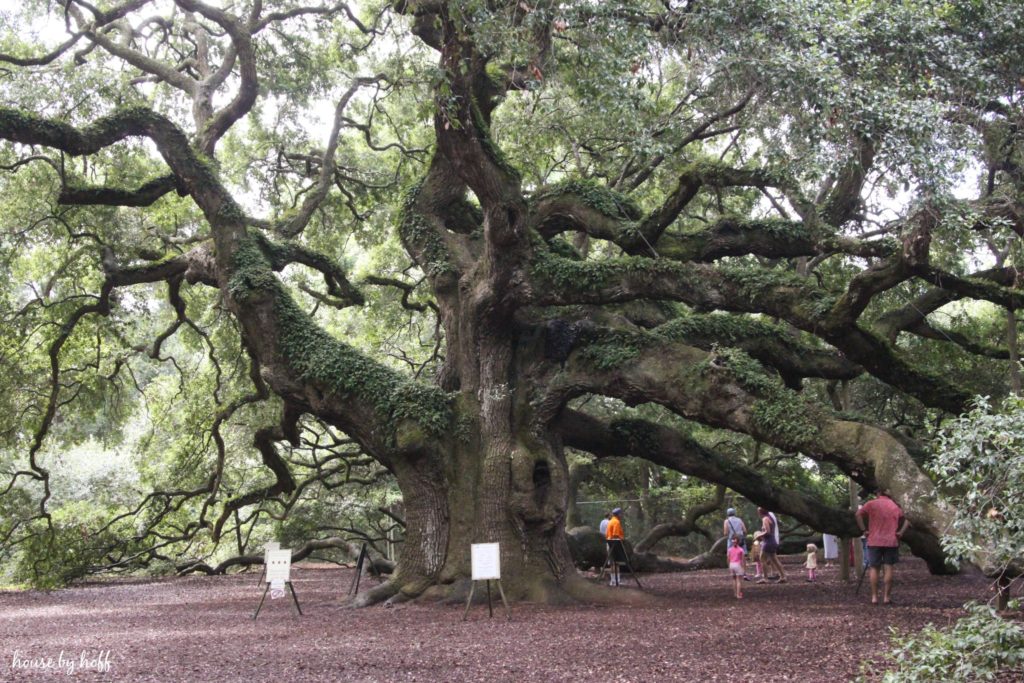 I seriously gasped when we drove up and saw this massive tree. It was unbelievable! At this point in our trip, Miss L. and I were sooo tired. You know how it can be after a few days of non-stop action! We were both hangry and short-tempered, so we went to a pizza place and then went back to the hotel for a looooong nap. I always feel guilty taking naps when we're on vacation, because I feel like we should be out doing things….but in this case lunch and nap were needed by all! 😉
So after a lazy afternoon of napping and hotel-pooling, we got ready for our last (and fanciest) dinner on vacation.
Mr. Hoff is lucky enough to have one of those jobs that requires him to take people to fancy golf courses. For his job. He gets paid to do it. I know. He had been on the Ocean Course Golf Course before and knew that I would love it. He was, of course, right.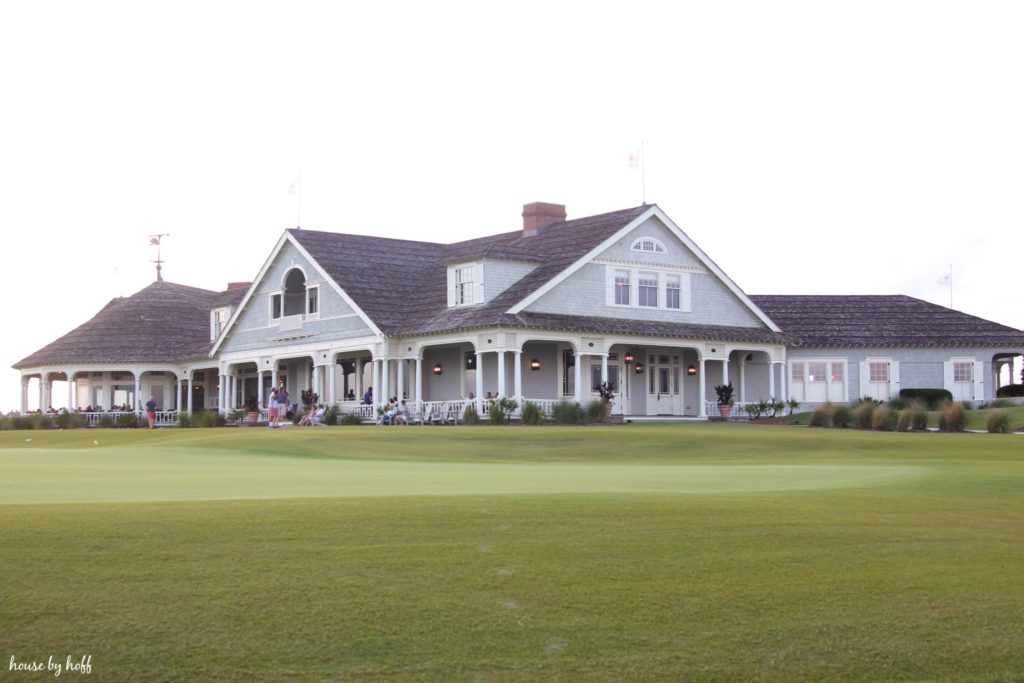 We sat outside on the porch? veranda? terrace? I don't know, but what I do know is this:  It was the most beautiful view I've ever seen. I think I just sat and stared at the ocean until it was time to leave.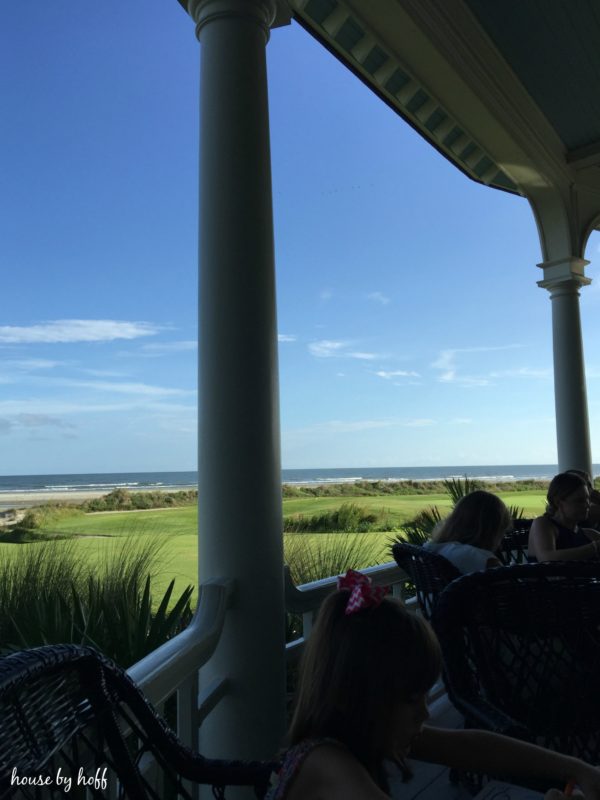 We drug our waiter out on the golf course, and he was kind enough to snap a family pic for us.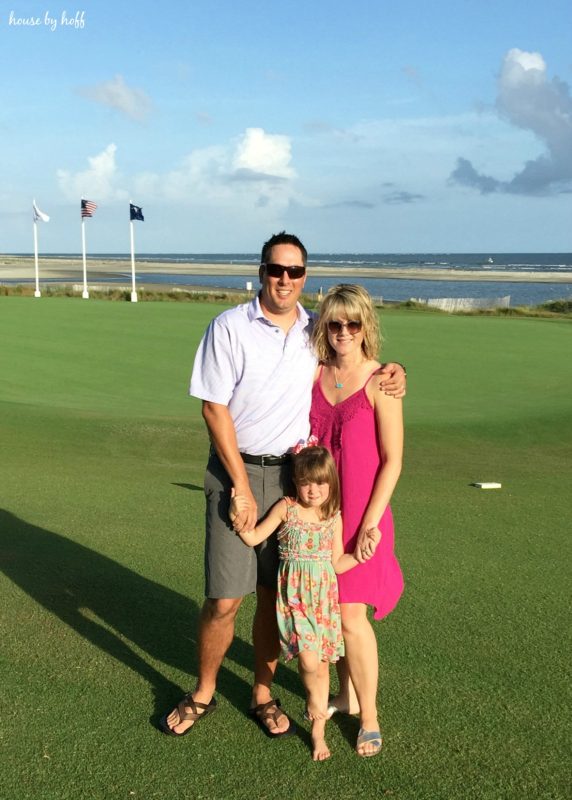 …and then Momma did what she do. Take pictures of my baby.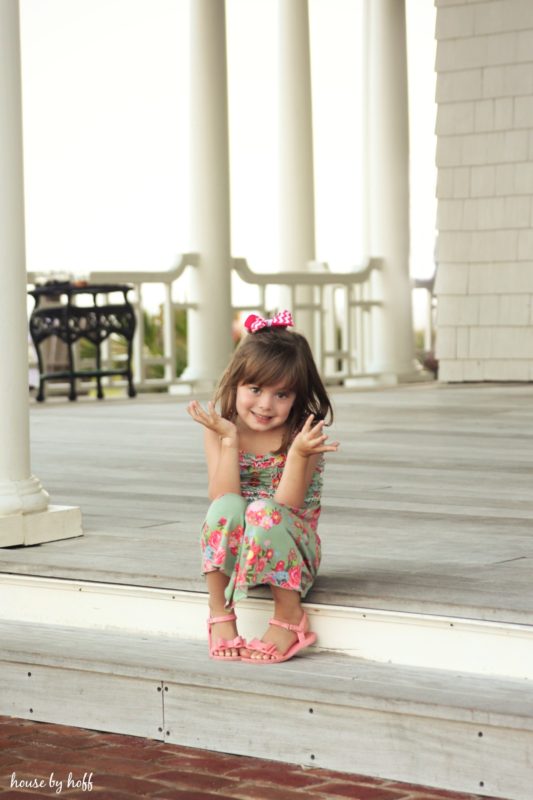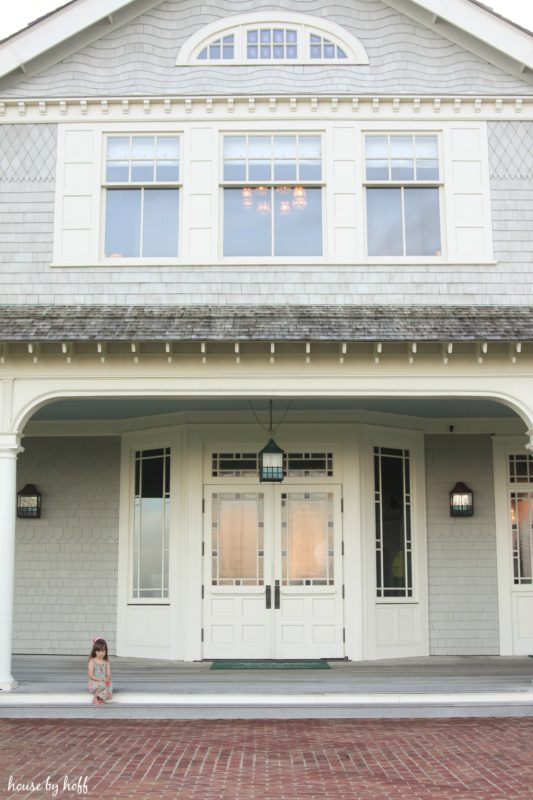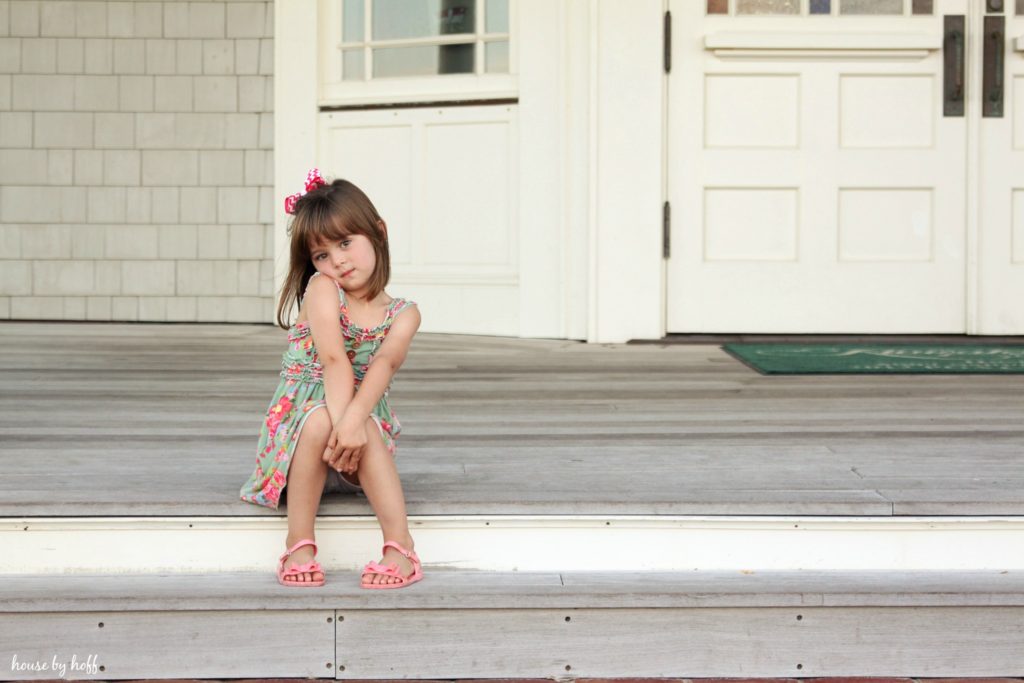 This was the one shot that Mr. Hoff requested. He figures there's a small chance that Miss L. will play golf someday, and if she does she needs to have this picture in her photo album. I just like it because these are my two favorite people. 😉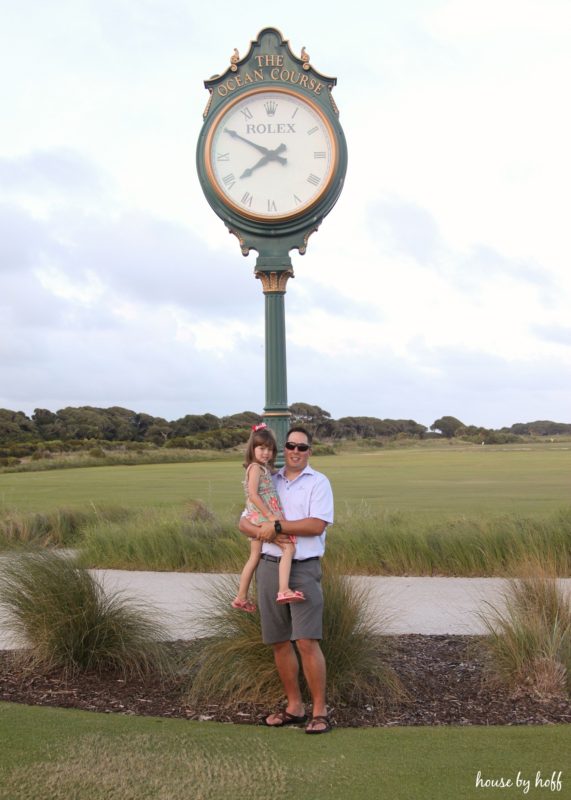 We wandered out onto the beach, and there were several shallow tide pools for Miss L. to play in. Which she happily did.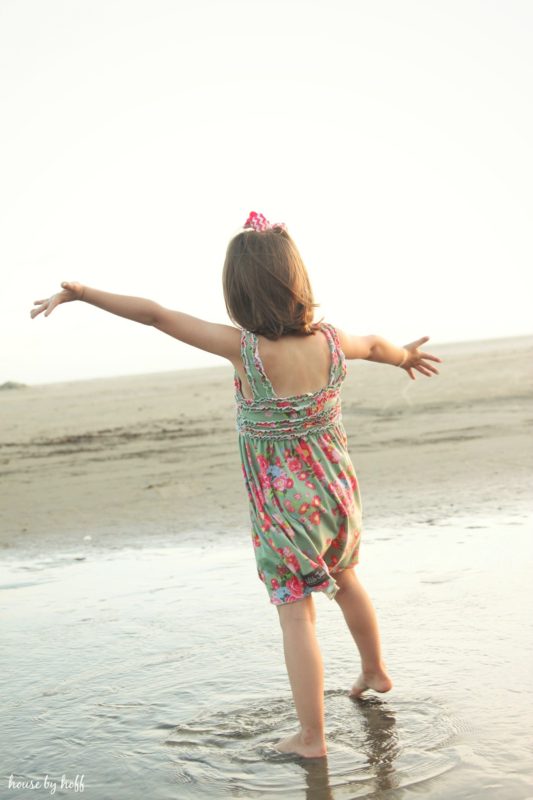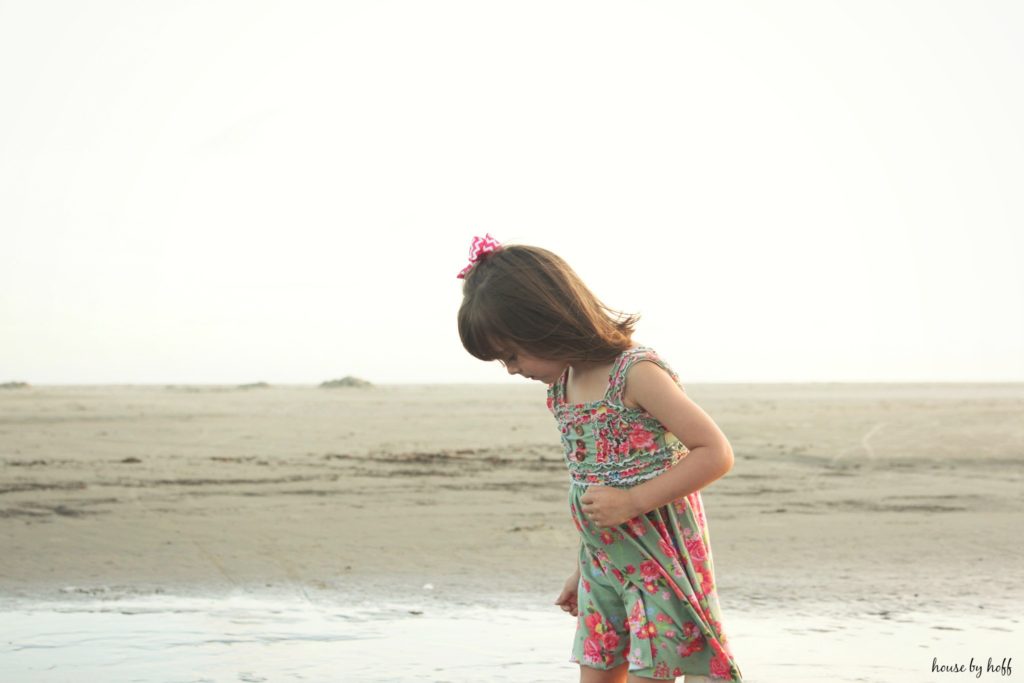 She found little hermit crabs that fascinated her endlessly. It's pretty much all she tells people about when they ask about our vacation.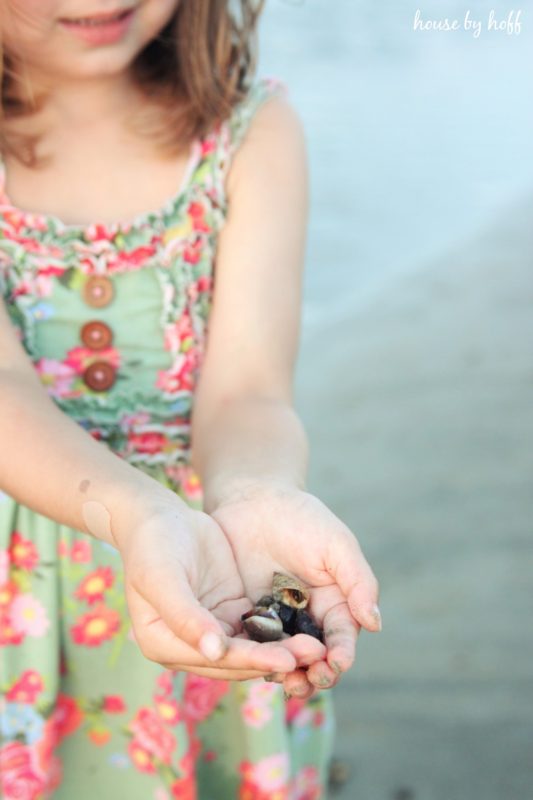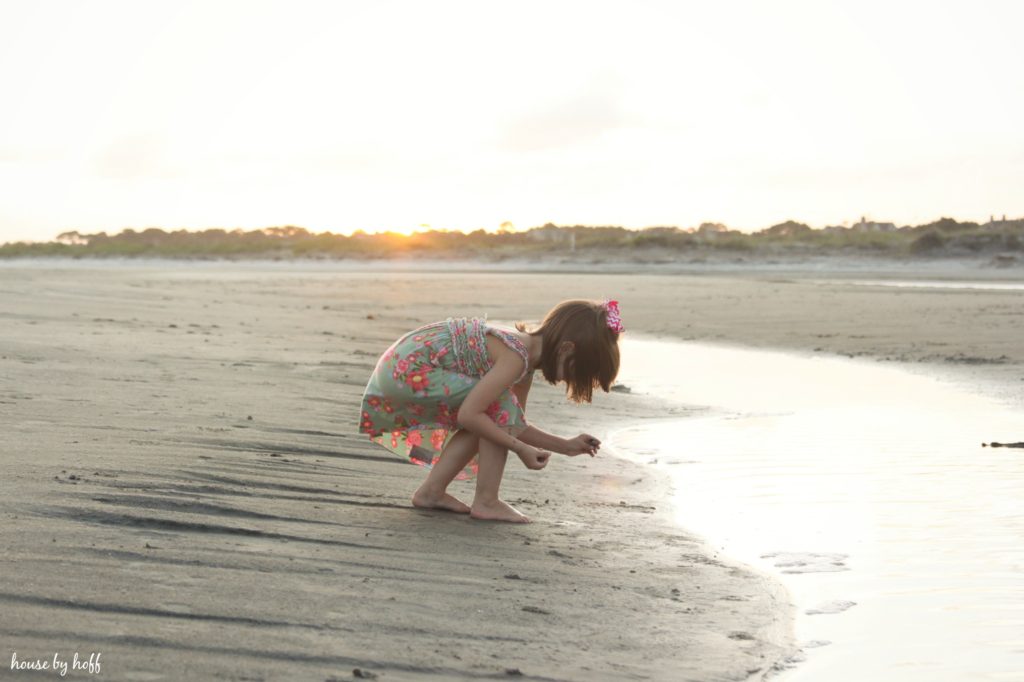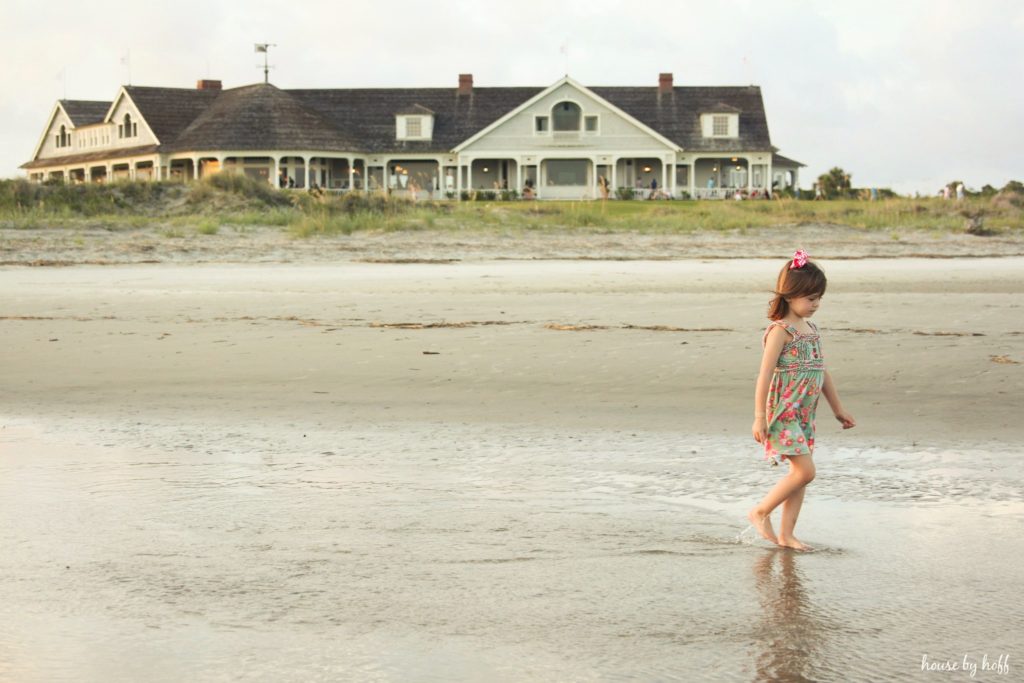 Oh if only we could go on vacations like this more often…
We had a great time, and I have so many sweet memories that I will always cherish of the three of us having fun together.
~
Have a great day!