I will show you how to create your own winter wonderland tablescape!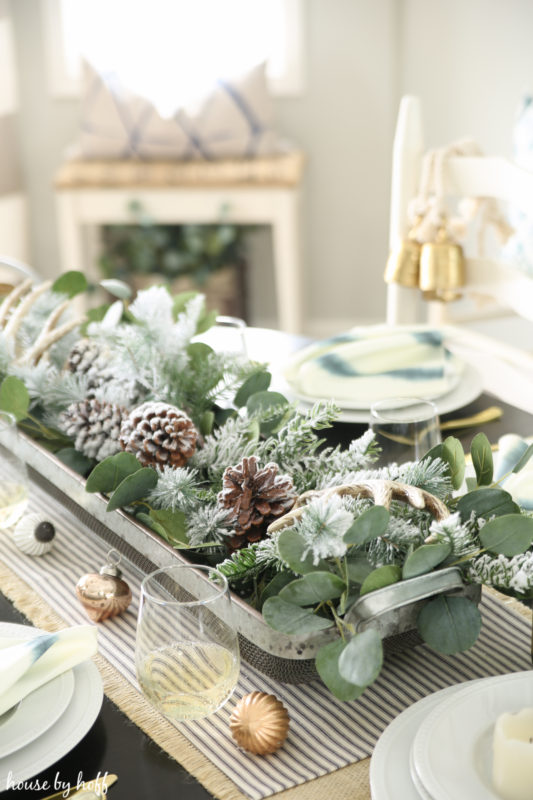 Last weekend we were snowed in, and I was very happy about it. With the craziness of fall behind me, it feels good to have weekends with nothing on the calendar, and too much snow on the roads to go anywhere.
Even though we were snowed in, I couldn't sit still. I decided to put a winter wonderland tablescape together that reflected the winter wonderland happening right outside of our windows.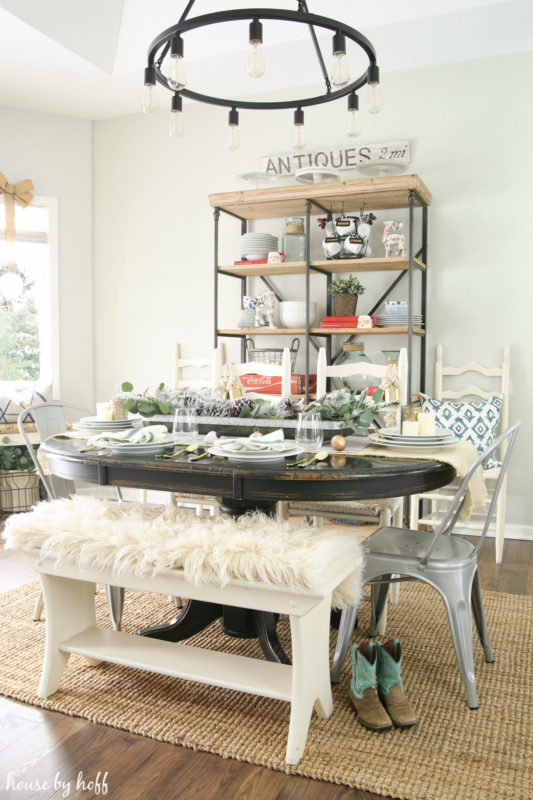 My color pallet consisted of infused greens, blues, golds, and snowy whites. I layered some beautiful eucalyptus leaves under some snowy sprigs in a long, industrial centerpiece basket.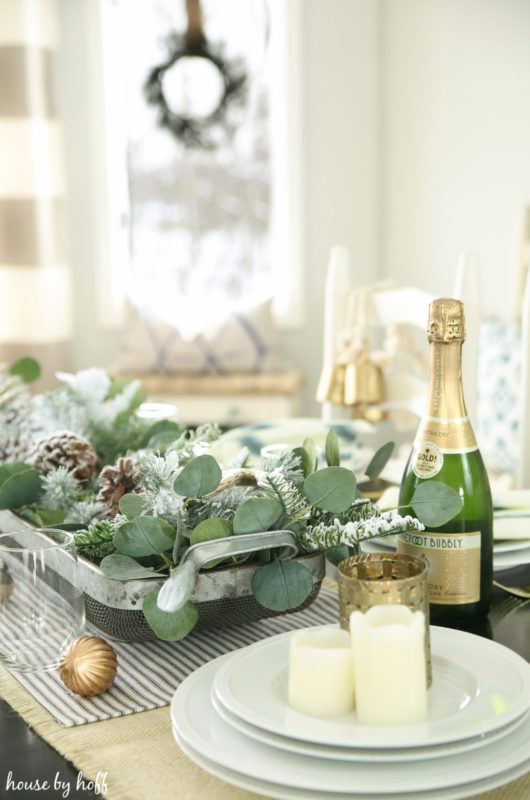 I also added in some antlers, which I think adds the perfect finishing touch.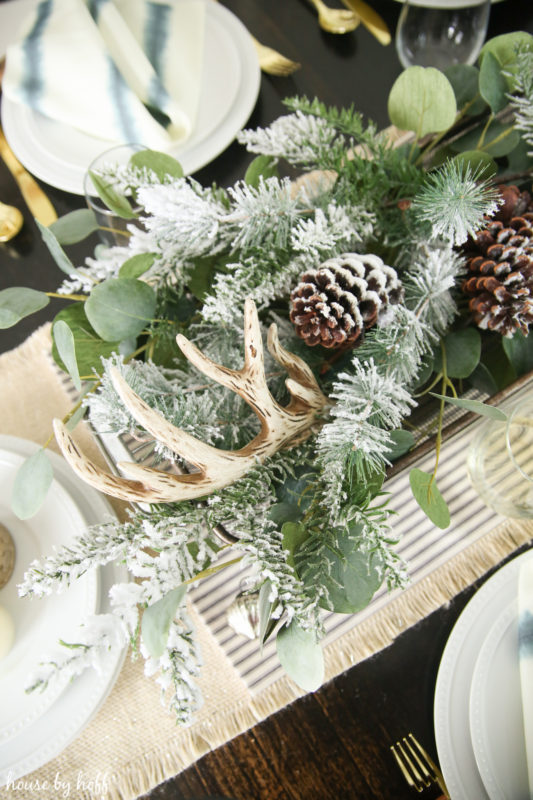 The beautiful, antique-looking ornaments are from Minted. I love how ornate they are.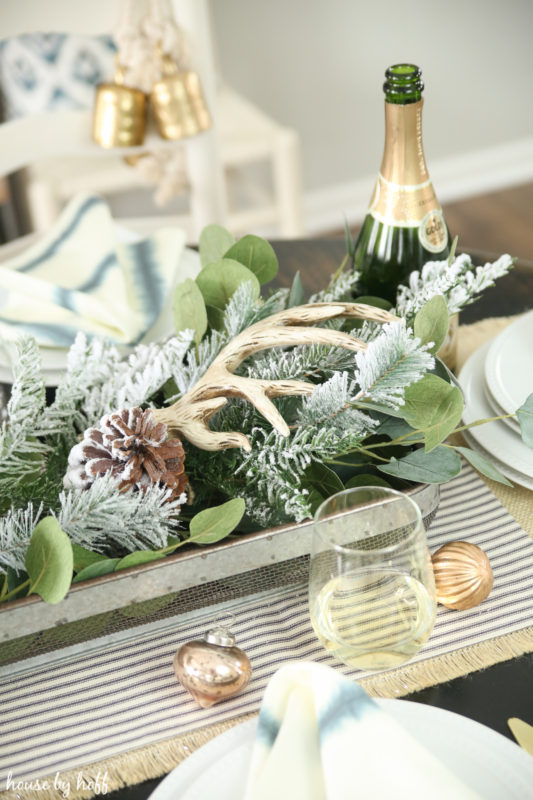 And the bells draped over the chairs are from Target. I've been seeing them everywhere in blogland, and when I saw them on sale the other day, I snagged a couple of them. 😉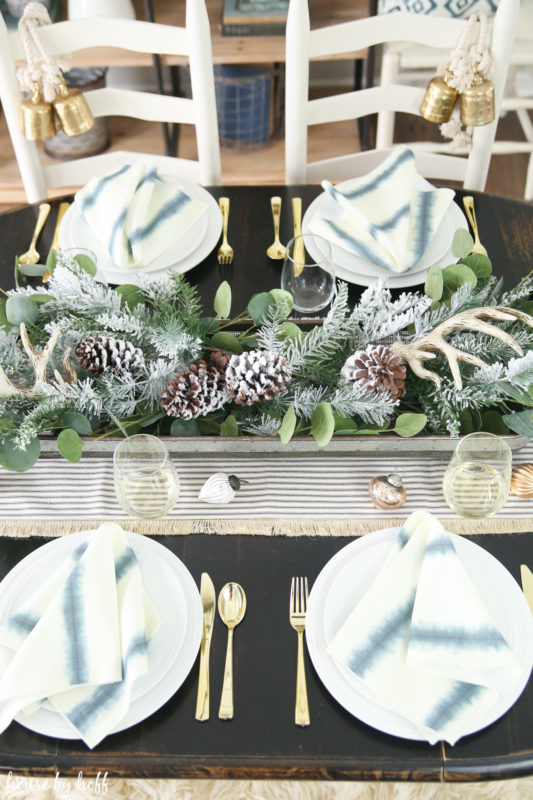 Want to know something funny? The gold silverware is plastic! I want some real gold or brass silverware for special occasions, but I saw this plastic utensil set at Target, and snagged them. We're going to use them for my sister's baby shower next month, but I figured I could get a good photo shoot out of them first! 😉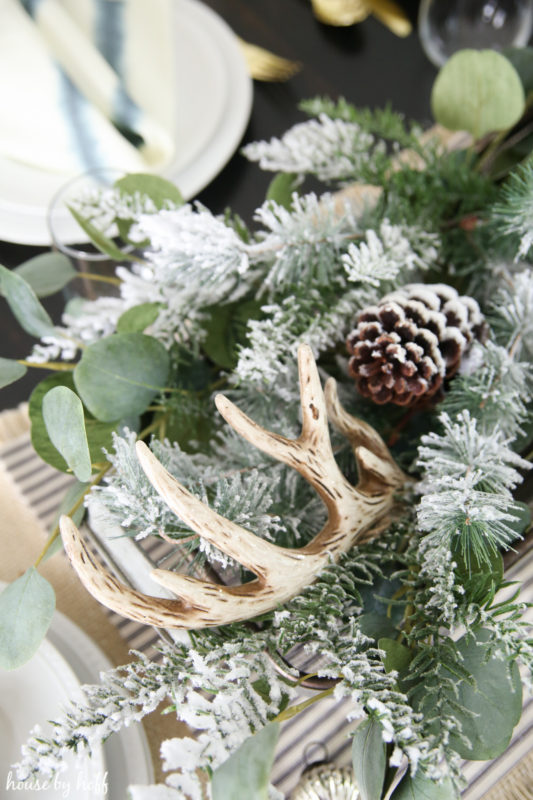 …and that's my Winter Wonderland Tablescape! I really like the mellow, wintery color scheme, and I think I'll keep it this way for awhile. Maybe even into January.
For more tablescape inspiration check out my Fall Dining Room and Tablescape
~
Have a great weekend!