My DIY flocked Christmas tree was easy to do, and cost very little!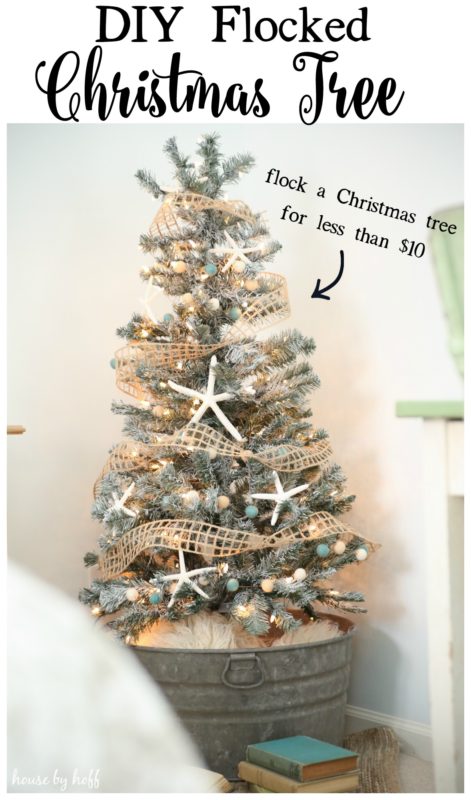 It may not be ground breaking news for any of you, but, let me tell you, it was for me.
You can flock your old Christmas decor yourself? For cheap?
That is awesome news!
(Especially for someone with a basement full of Christmas decor that I'm not they're not really using!)
I started small with these three little Christmas trees that, quite frankly, have seen better days. I thought flocking them would give them a cute little face lift.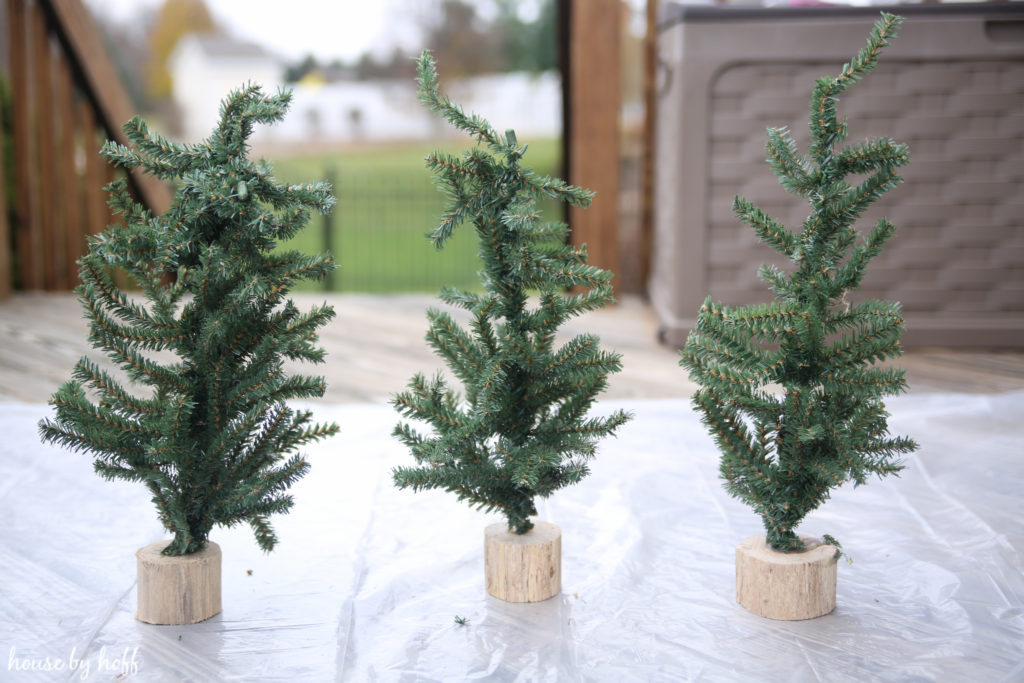 I started with three essential supplies from Wal-Mart:  spray adhesive, fake snow spray, and glitter spray. I also made sure to lay a plastic tarp down on the deck before I began. It was a bit messy, and I'm glad I did that! I would never attempt to do this inside. Way too messy!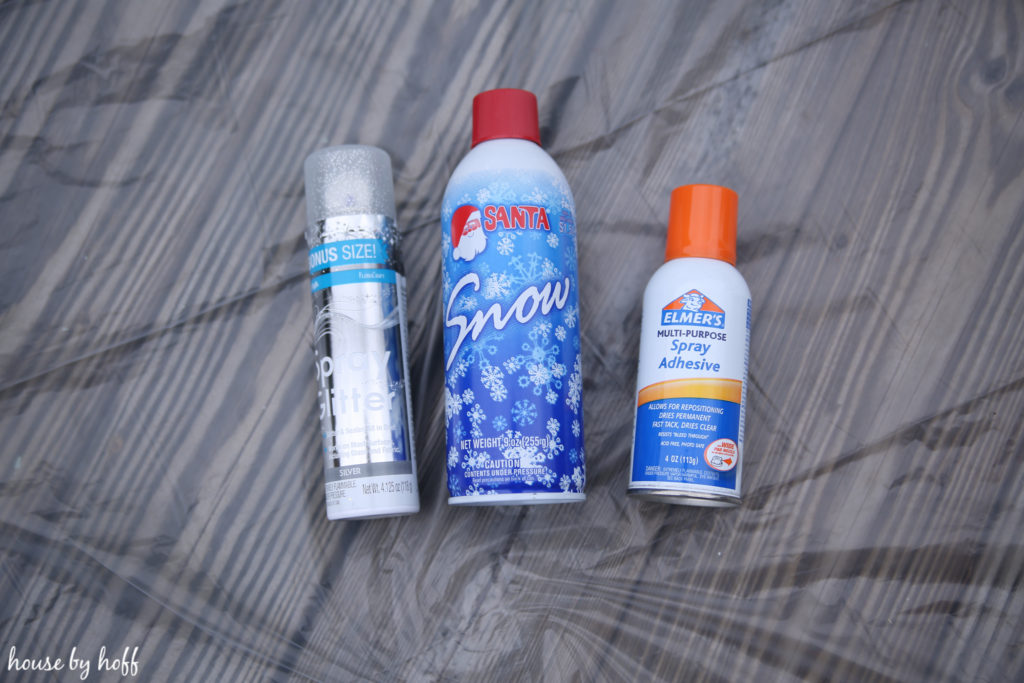 First I coated the little trees with the spray adhesive. The adhesive will help the fake snow stick to it. Then I gave them a light dusting with fake snow. I quickly learned that you can really get whatever look you're going for by just adding more "fake snow spray" as you go. I topped the trees off with a little bit of glitter, which didn't really make that big of an impact. (You could totally just skip the glitter, in my opinion.)
Aren't they cute?! This transformation happened in probably 2 minutes.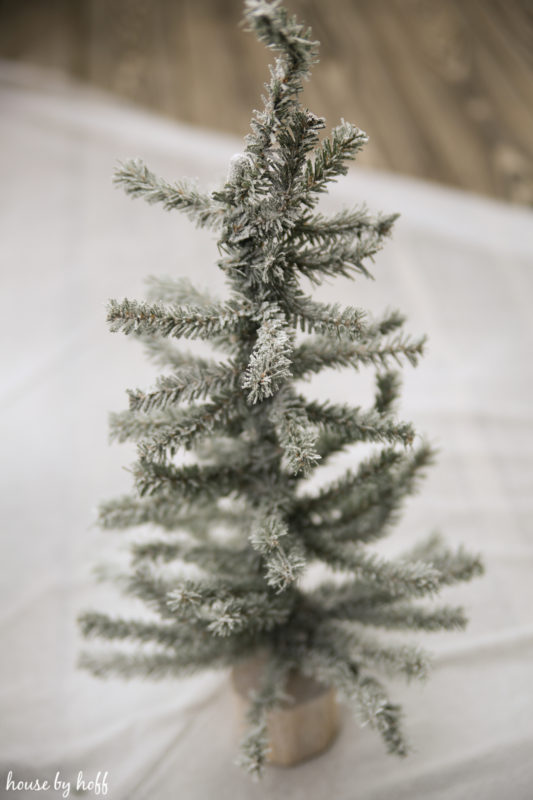 After flocking my little trees and building up my confidence, I went for the bigger tree. This tree is actually pretty small, probably only about 4 feet. It's the tree that Mr. Hoff and I used to use in our first house. Back then, I didn't really decorate that much for Christmas. I know, I don't even know that person anymore. 😉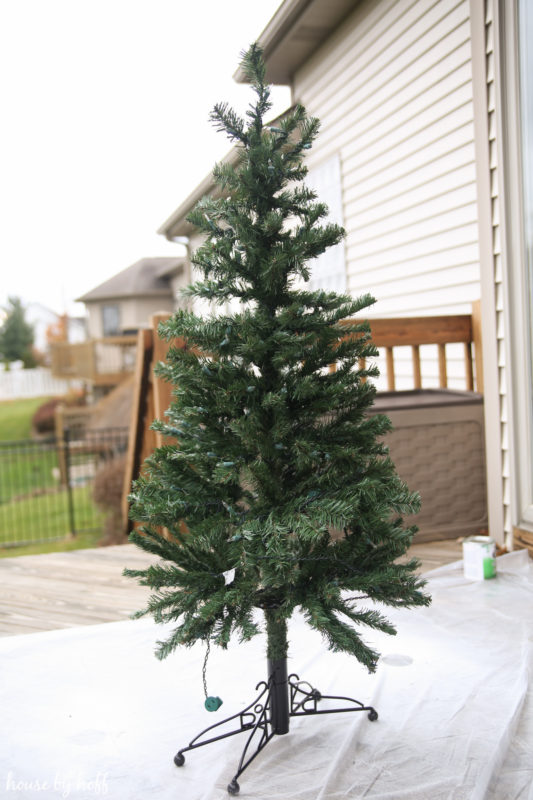 So I repeated the same steps:  1)  Coat with spray adhesive, 2) Spray on fake snow until you achieve the look you're going for, 3) Spray with glitter (optional.)
*To flock a Christmas tree this size, you'd only need one can of each spray. I bought a lot of cans, but didn't end up using them all.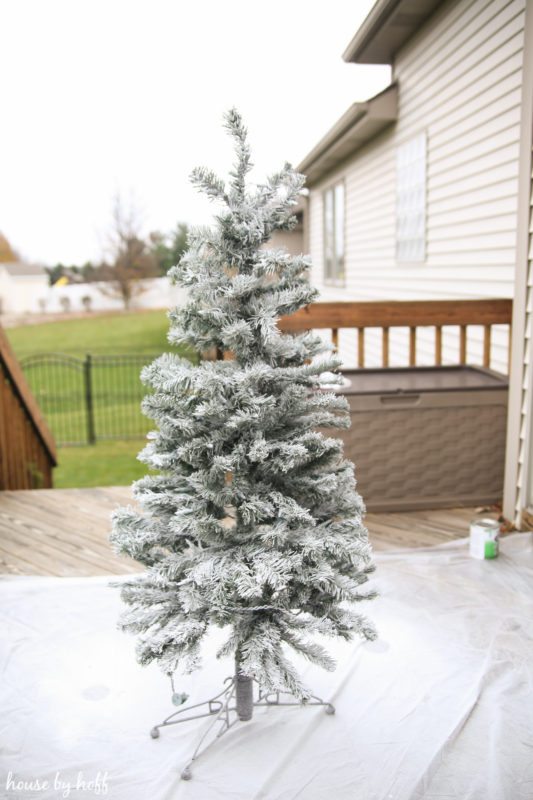 I mean. Seriously?! This took me five minutes and look how awesome it looks!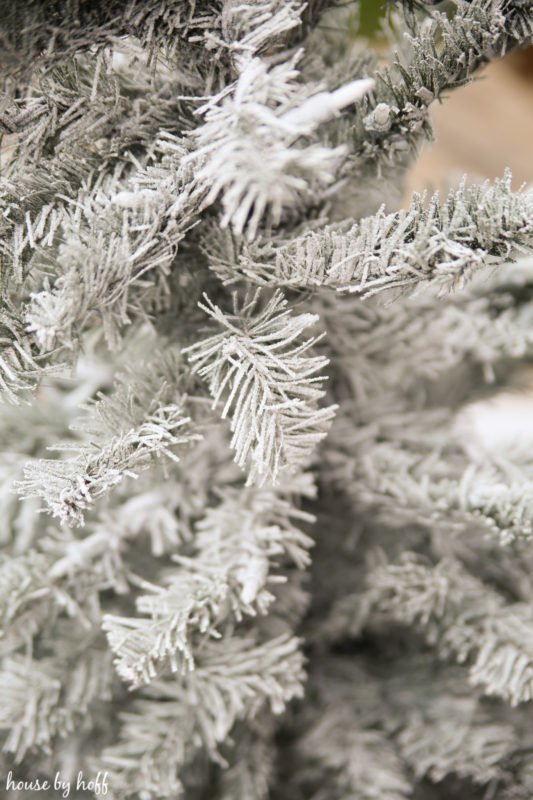 I placed this little tree in a galvanized bucket and put it in our bedroom. Then I added some tree decorations that go with the "beachy" feel of our bedroom.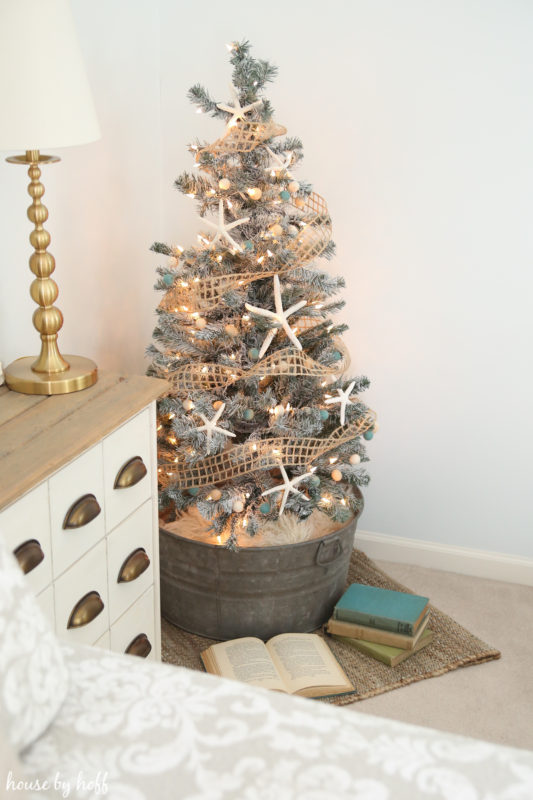 We've never had a tree in our bedroom before, and I actually love plugging it in as I'm working at night. It makes our room feel so cozy and festive!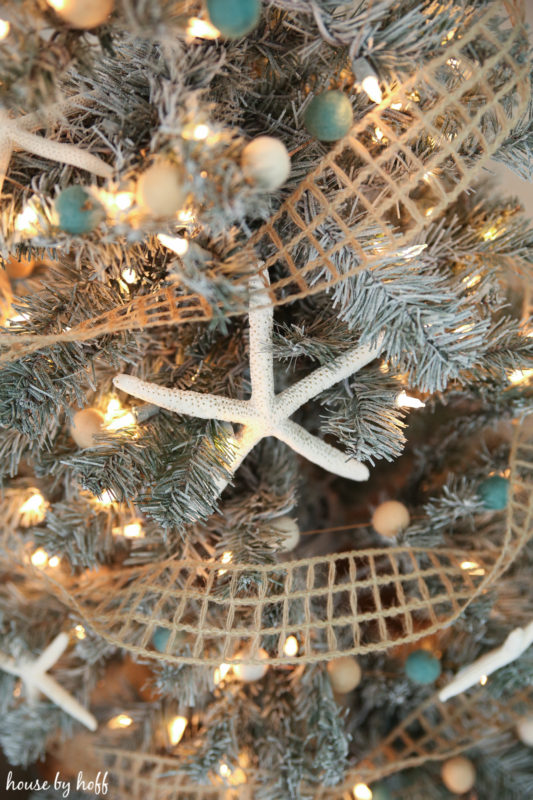 After I was finished flocking this tree, I kept right on going. I ended up flocking quite a bit of my old greenery and garlands so now I just have to figure out where to put it all…hmmm…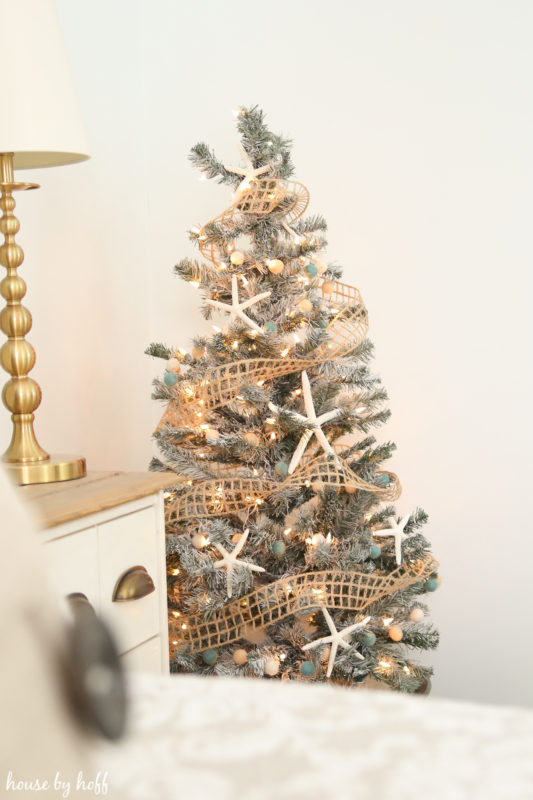 I know people will want to know if the tree is messy so I will answer honestly:  If I touch the tree, a little bit of white ends up on my hands. If I were to move it or shake it, I'm sure I'd probably have to vacuum. But, the same can be said for my store-bought greenery and garlands that are flocked, so I just don't think there is any way to avoid it.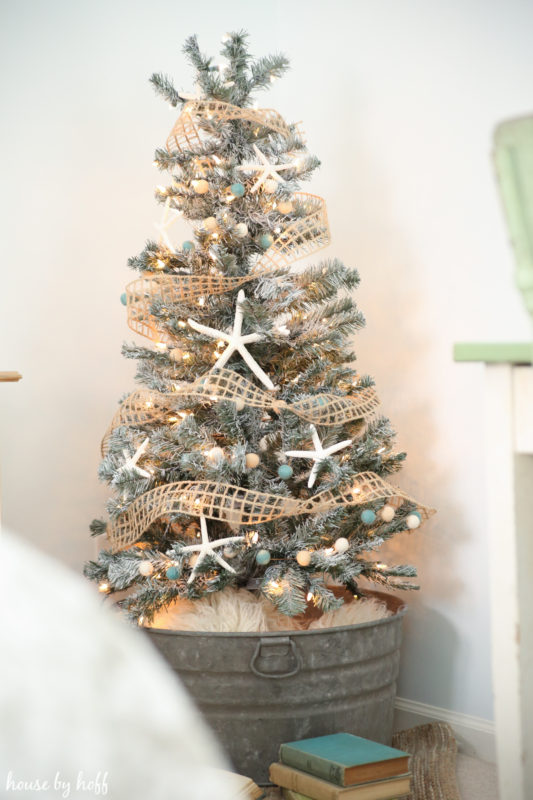 So, what do you think? Are you imagining all of the old Christmas decor in your basement that you could change with a little spray? 😉
~
Have a great day!