I recently brought this outdoor bench inside and I love how it looks!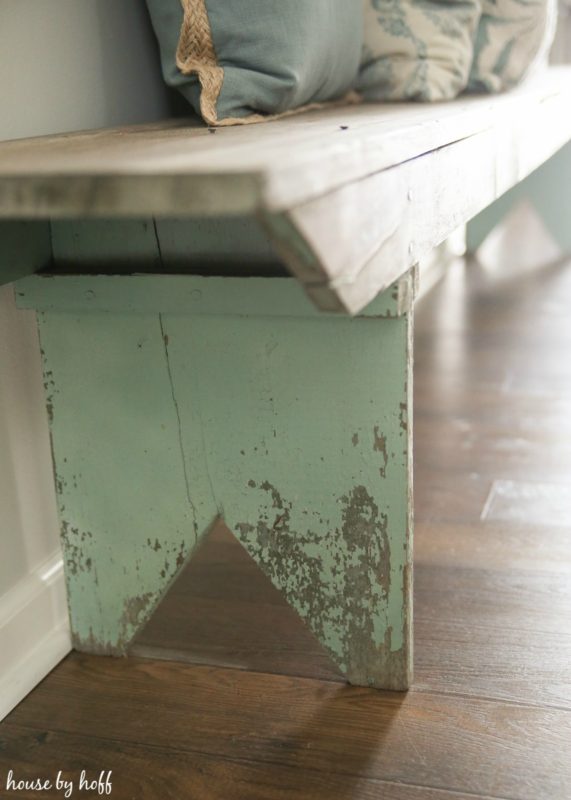 My addiction to throw pillows is real. And although I ought be ashamed of myself for my outrageous throw pillow collection, I'm just going to own it. 😉
I recently brought this old, long wooden bench in from our deck. The idea was to put it in the basement for winter. But then I decided to push it against the little half wall that separates our living room form our stairwell to the basement.
My mind started envisioning pretty throw pillows sitting on top of it, and the rest, as they say, is history.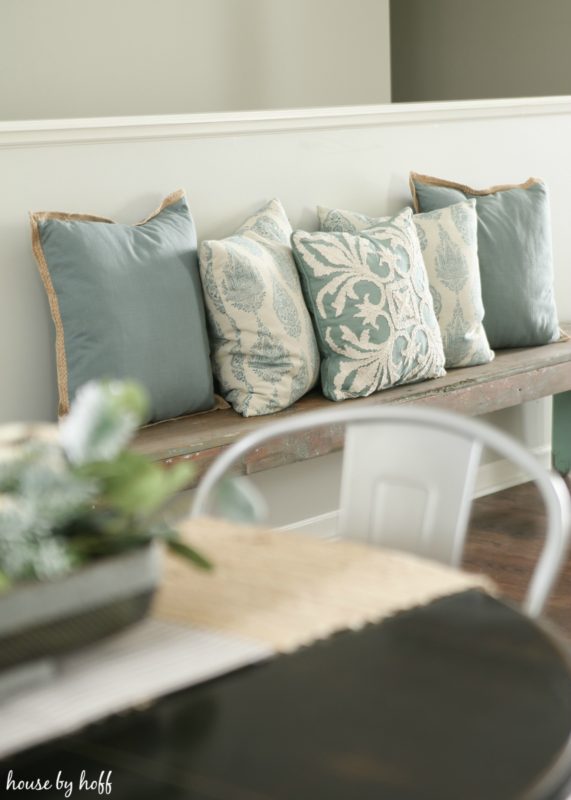 You may remember this bench from awhile back. I made it over and used it on my deck a couple of years ago. Since then, I had spray painted it a pretty green and let it weather outside for a couple of years.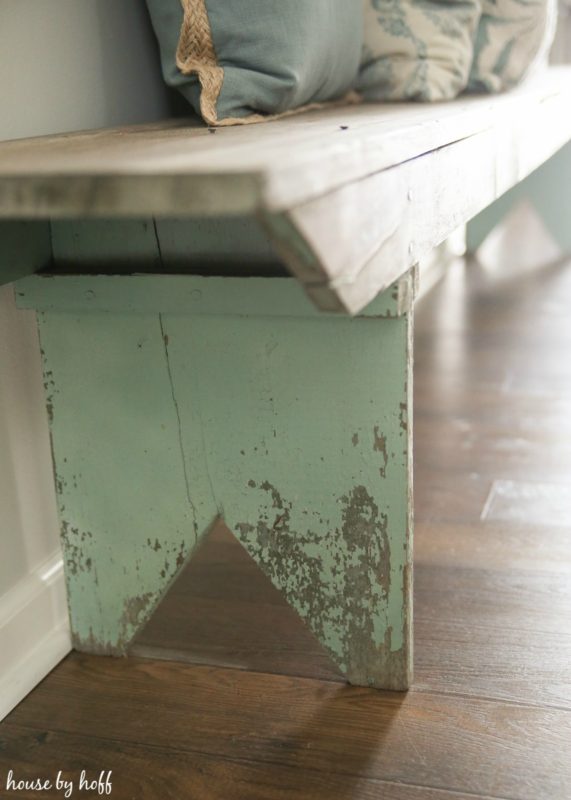 I scraped most of the paint off of the top of the bench to expose some of the wood, and then I stained it with Minwax's "Driftwood" finish. The original plan was to paint the legs of this bench white, but the more I looked at the weathered green paint, the more I liked it. So, for now, I think I'm going to keep them green.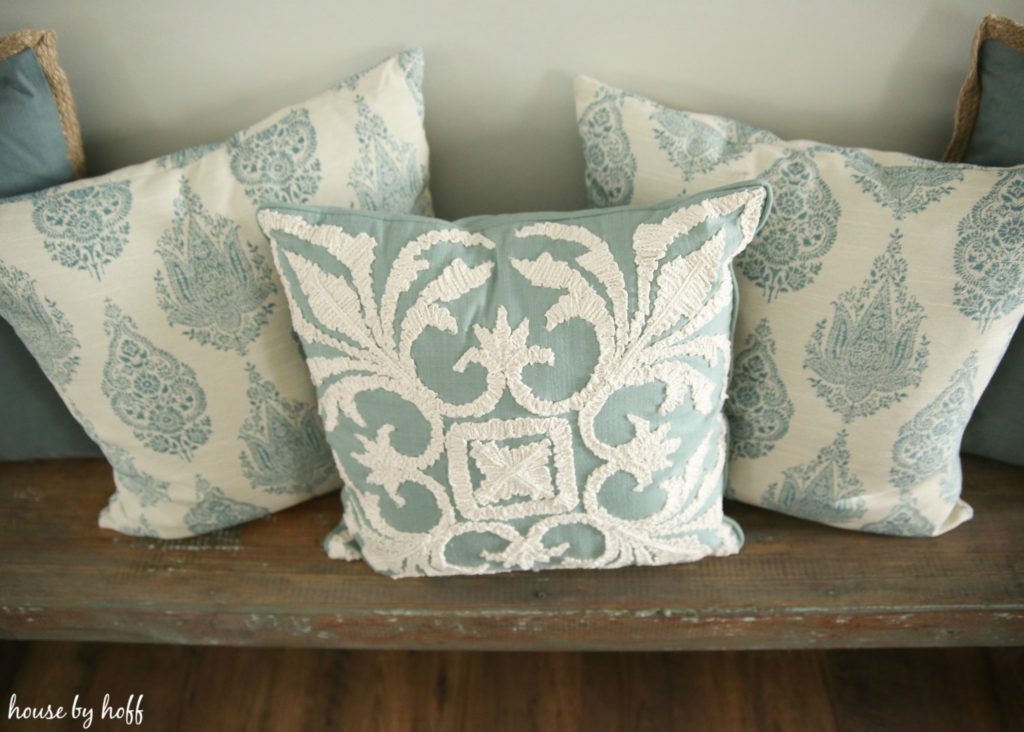 I ended up finding lots of throw pillows at Pier 1 during an impromptu stop. I thought I'd just browse around, but ended up bringing 10 new throw pillows home with me. #iknow #throwpillowproblems #thestruggleisreal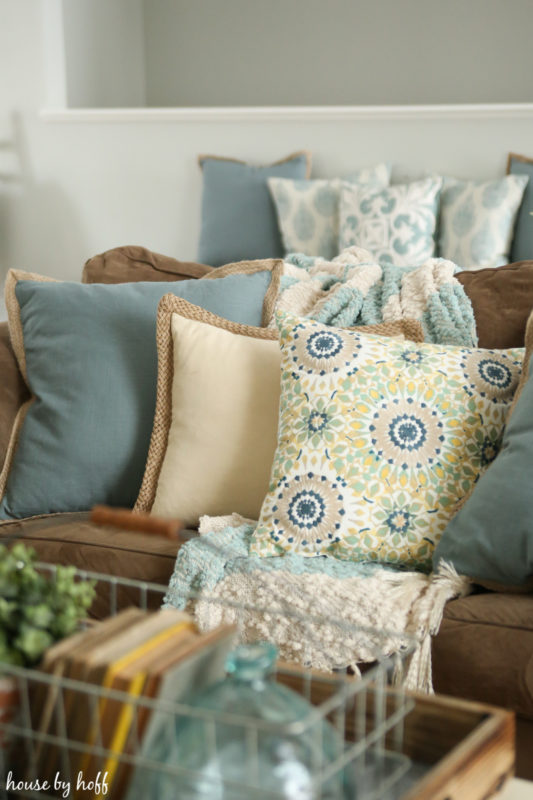 Why 10 throw pillows, you ask? Well, we're waiting on the arrival of two new couches for the living room!  The old brown couch is finally outta here, and since we'll now have two couches instead of one, I obviously need more throw pillows. (The kaleidoscope-looking throw pillow pictured above is from Target about two years ago.)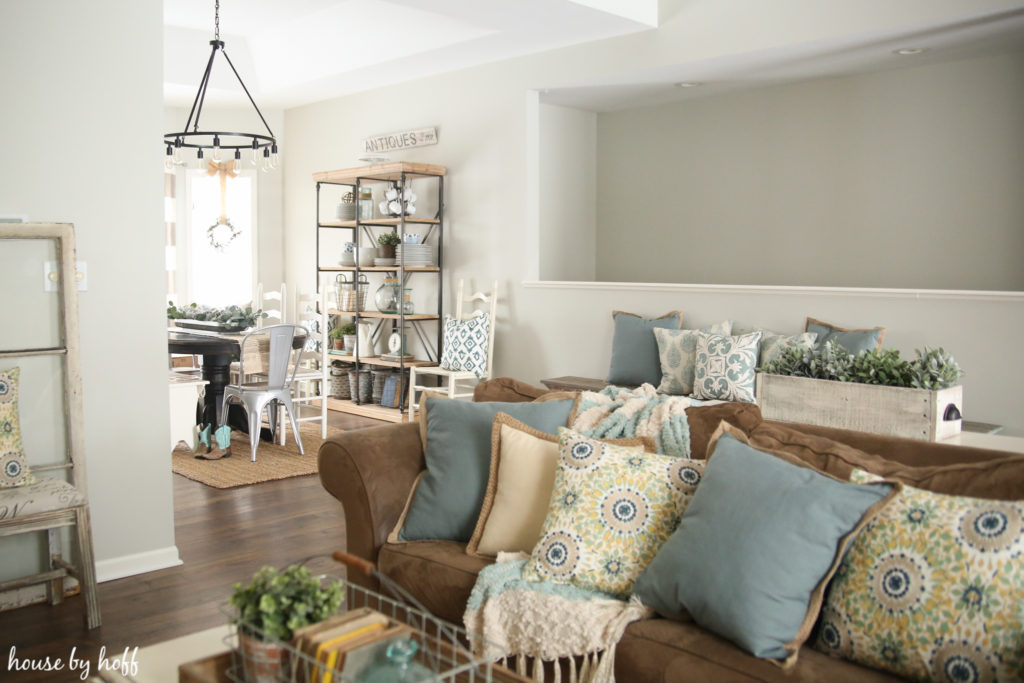 Here's a shot that gives you more of an idea of what the whole space looks like right now. This is officially the last time you'll see the old, brown couch! So, what do you think of all of the throw pillow patterns we have going on here? It might be a tad too much, but it's not really bothering me, so I'm going with it.
😉
Have a great day!