It's so strange to think about spring decorating right now. It's so cold and gray outside, and I feel like I just took the Christmas tree down. But, isn't it fun to think about spring vignettes anyway? Thinking about spring decor gives me hope that maybe spring isn't so far away…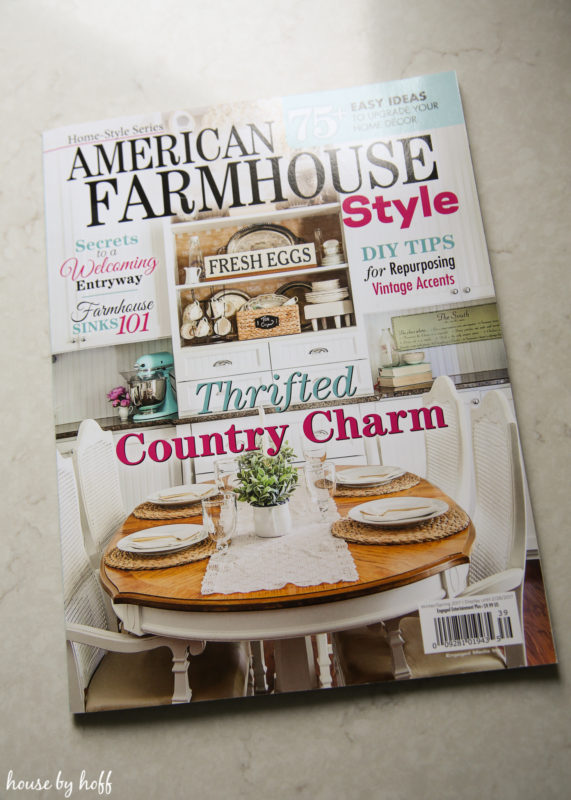 I'm so excited to be back in American Farmhouse Style for their Spring 2016 issue! In the article, I shared some of my best tips for creating beautiful spring vignettes in your home!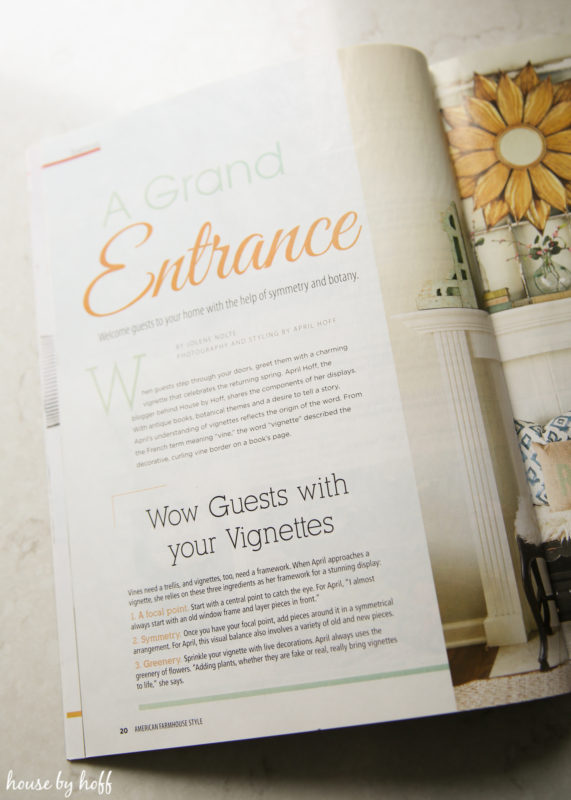 Creating focal points, using symmetry, layering old and new pieces, and adding greenery are just among some of the tips I shared for the article.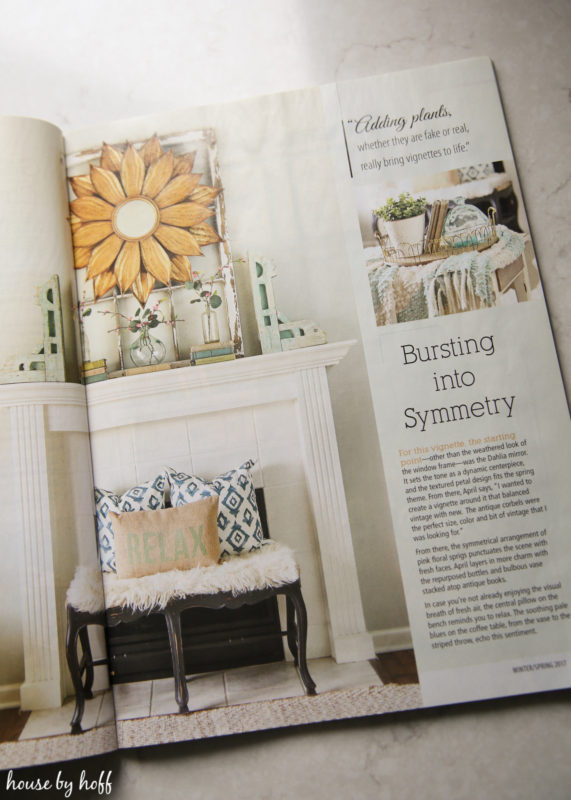 I'll be sharing these photos on the blog in the coming months, and I'll share more details with you about them, but to see them in print gives me quite a thrill! 🙂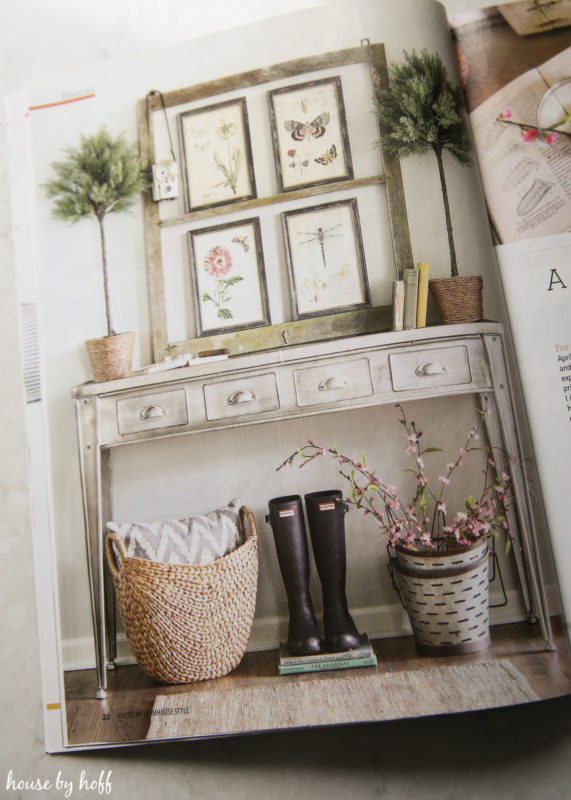 I also shared my love for "telling a story" with my decorating…it might seem a little silly, but I love my decor and photos to tell stories. In the vignette pictured above, I imagined that this might be in the home of a gardener who just kicked off their wellies, hung their camera on the edge of the window, and left their botanical book, magnifying glass, and clippings on the table.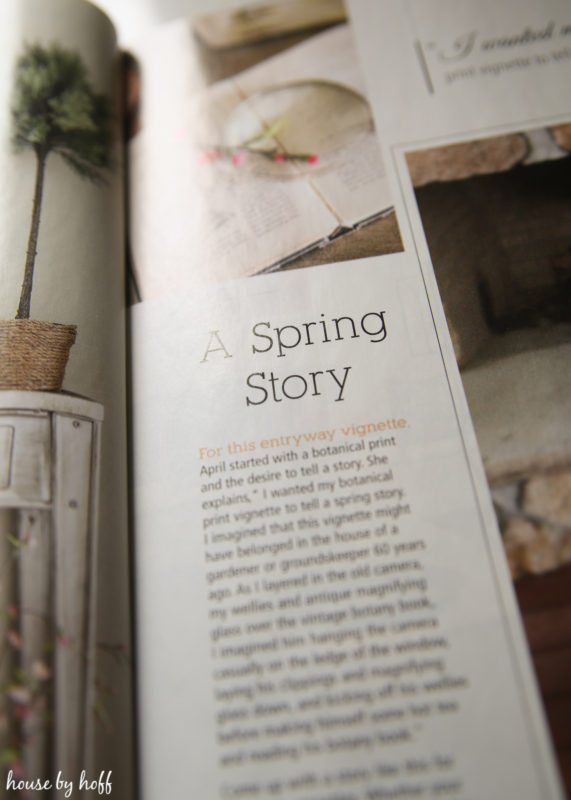 To see my decorating and photography featured in the pages of a magazine is something I don't think I'll ever get used to. I just kind of scratch my head and wonder how I got here sometimes… 😉
~
To read about our first home feature in American Farmhouse Style, click here.
To watch my Youtube video for creating beautiful vignettes in your home, click here.
Have a great day!