There is nothing better than spending my time with my daughter in her updated playroom reading nook!
These gray, dreary January days are made so much brighter with our newly made-over playroom. Miss L and I love spending time in this bright, happy space. While I still have a little bit of tweaking to do before I fully reveal the whole playroom makeover next week, I wanted to share this sweet little corner of the playroom that I'm dubbing: "The Reading Nook."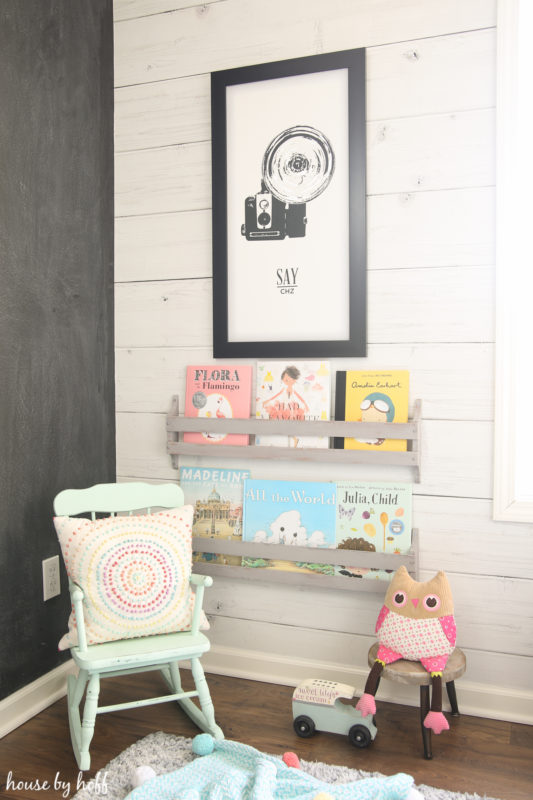 I recently painted some sweet wooden wall-mounted book racks that came from an elderly neighbor's basement a few years ago. I have had these beauties for a couple of years, but I've been waiting for just the perfect spot to use them. As the playroom has been taking shape the last few weeks, I was so excited to pull them out and use them.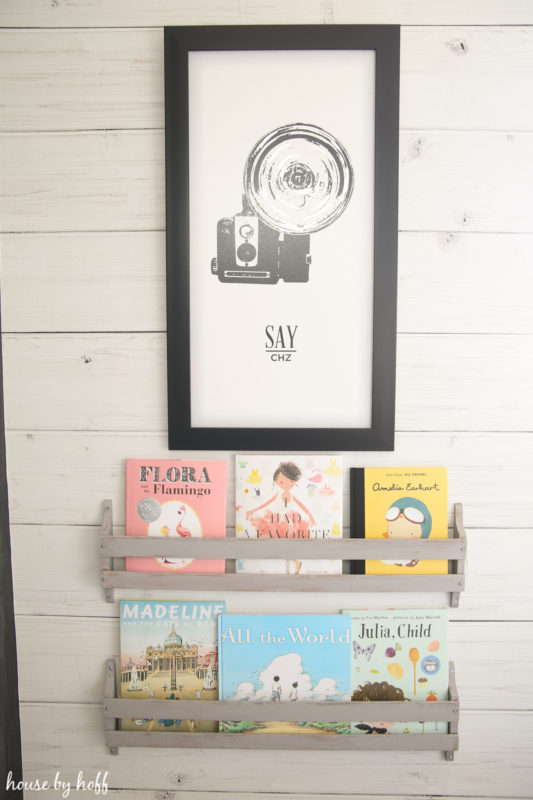 Here is what they looked like straight out of neighbor Bob's basement. They came out of the old Methodist church in my hometown, so they have some sentimental value. 🙂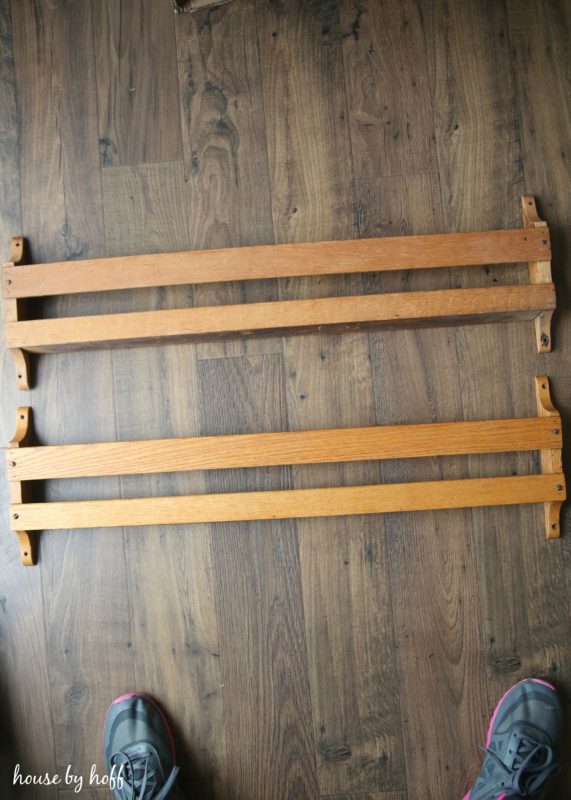 My first idea was to sand down the wooden shelves and simply restain them in a cooler wood tone. However, once I sanded and restained them, I quickly realized that they were not going to take on the color I wanted them too. (The original color was too just too warm.)  So, I decided to paint them gray with some chalk paint instead.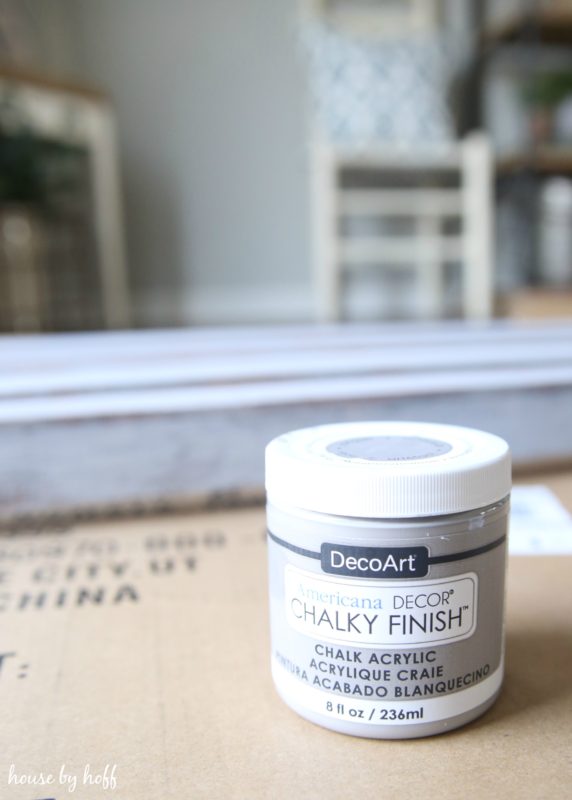 I just dry brushed one coat of paint onto the racks. (Dry brush means to dip just the tip of the paint brush into the paint, leaving the rest of the paint brush dry….it gives you a distressed look without having to sand after painting.)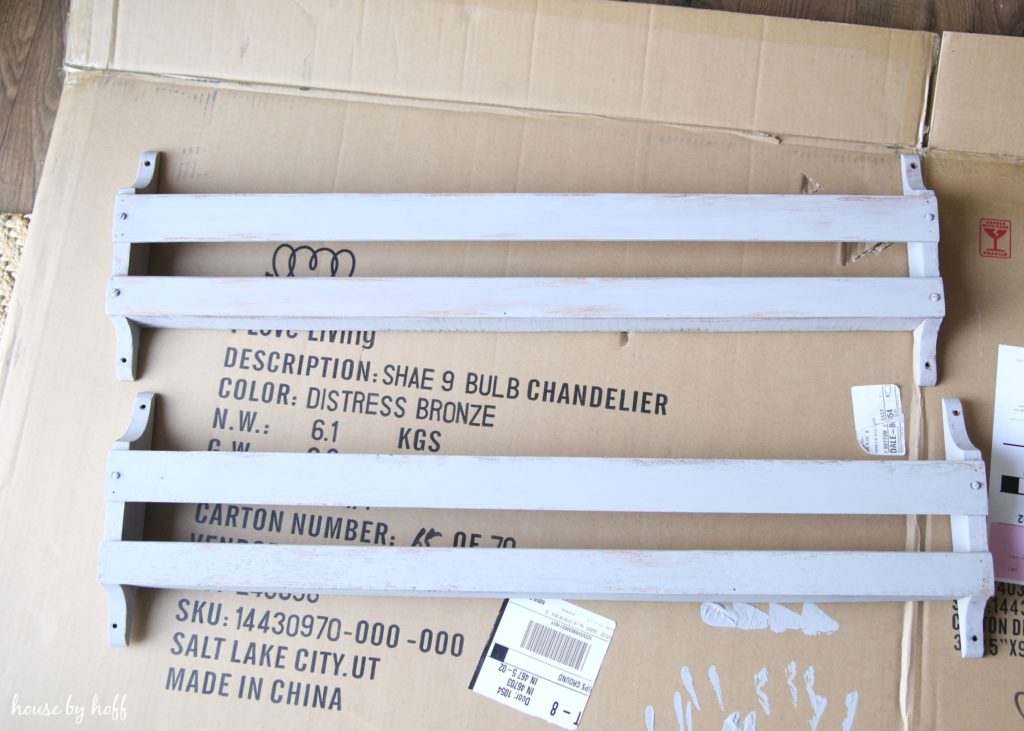 I'm very happy with how the shelves turned out. They really tie into the gray rug and some artwork I have hanging on the opposite wall.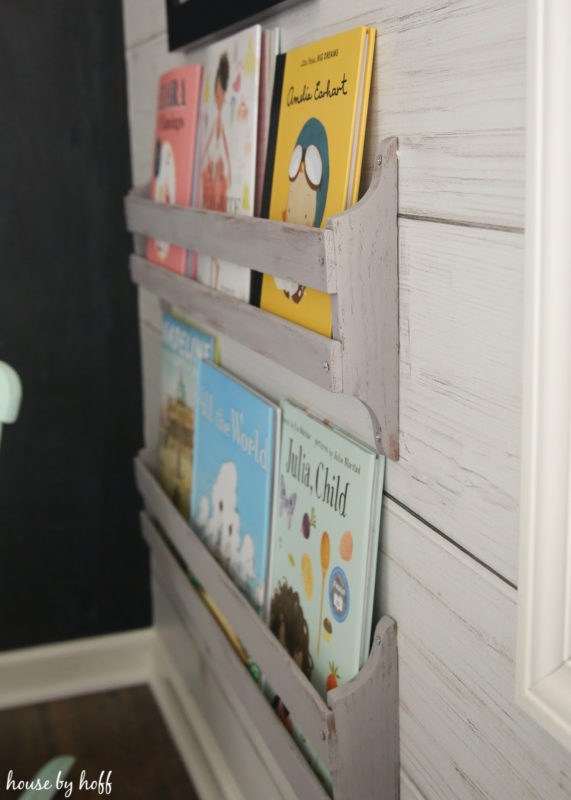 Now Miss L. has a special spot in her playroom dedicated to one of her favorite pastimes; reading. It always amazes me that she can remember so many minute details from the stories we read, and then recount them as she "reads" the books to herself. 🙂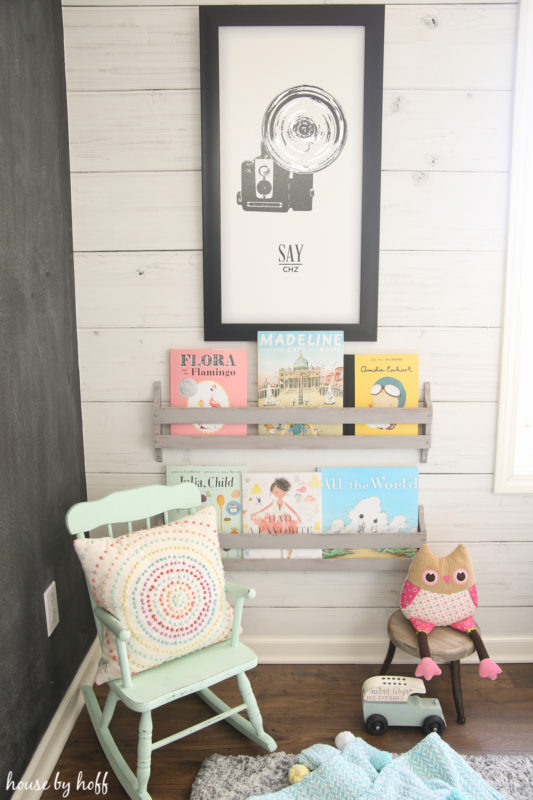 The playroom feels like a space where I'm free to try a different decorating style than I use in the rest of the house. It's colorful, bold, and just a very happy space. I think it's a space that truly reflects my style and a great place for my daughter to enjoy and be inspired. Such a far cry from the calm, rustic and neutral vibe I tend to stick to in other areas of the house.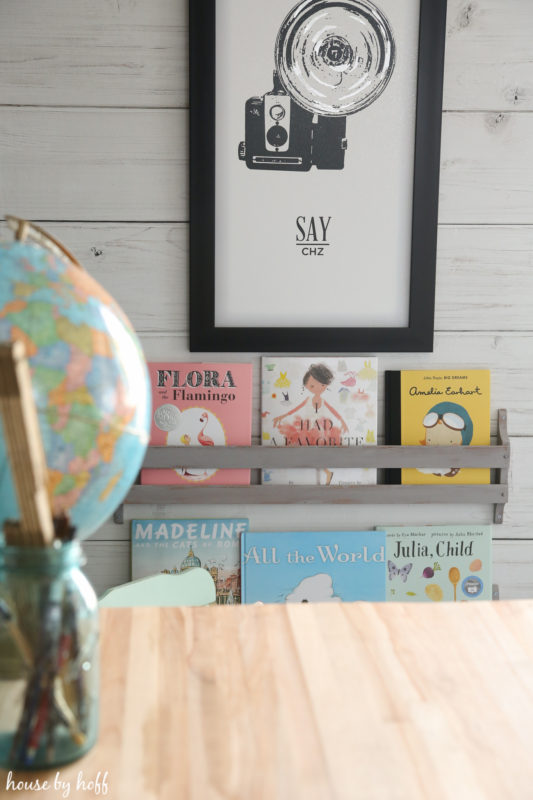 If you're looking to add a little reading nook to your house, here are some fun inspirational items to get you started! 🙂  *Affiliate links are used.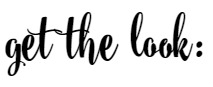 To read more about how we updated our walls with shiplap wallpaper, click here.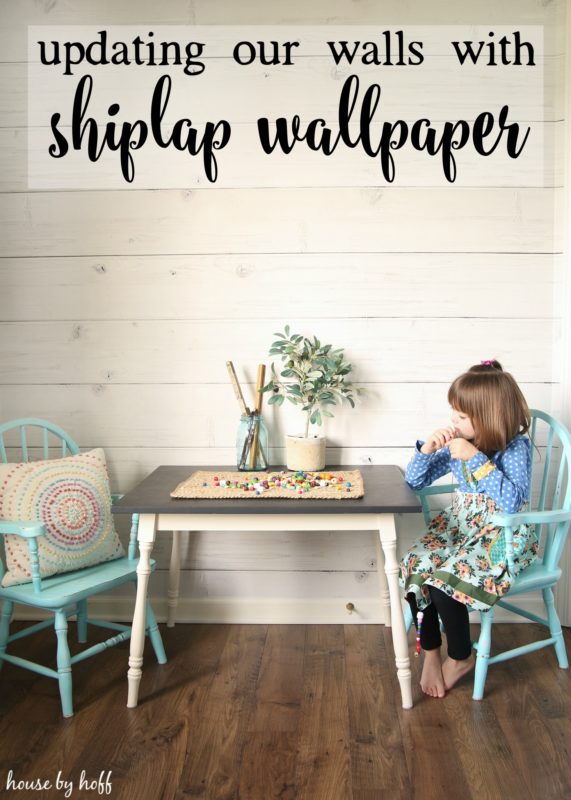 Have a great day! 🙂
I'll be back next week for the full reveal of our playroom makeover!