I will show you how to get the shiplap look for your walls with amazing wallpaper from Milton & King!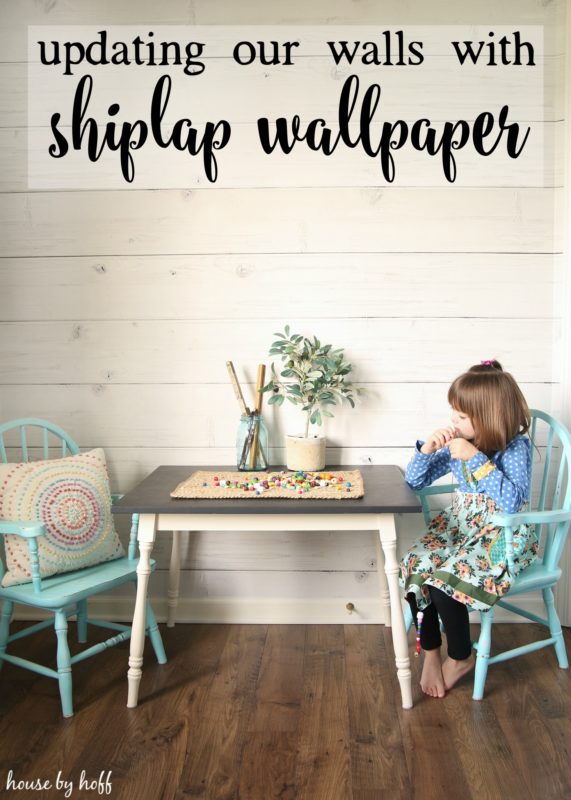 Happy, happy New Year to you! I hope you enjoyed celebrating last weekend! We had a super low-key celebration at home, and I have to admit, it was perfect! It's becoming a bit of a yearly occurrence on the blog for me to start the new year with a fun room makeover, and this year is no different!
This January I'm really pouring my creative energy into Miss L's playroom, which also doubles as my indoor photography studio. Last fall we replaced the old, white carpet in our hallway and this room with the same laminate flooring that is in the rest of our house. It made an instant difference, and it will be SO much better for indoor photography gigs.
Over the holiday break, another major change happened in this room:  We updated the walls with the most fabulous wallpaper from Milton & King.
To say that I am over-the-moon excited and so pleased with how this White-Washed Timber Wallpaper looks in this space would be an understatement. This room makeover isn't finished, and I'll be posting many of the updates and projects over the next few months, but let's just focus on this fantastic wallpaper for a moment, shall we?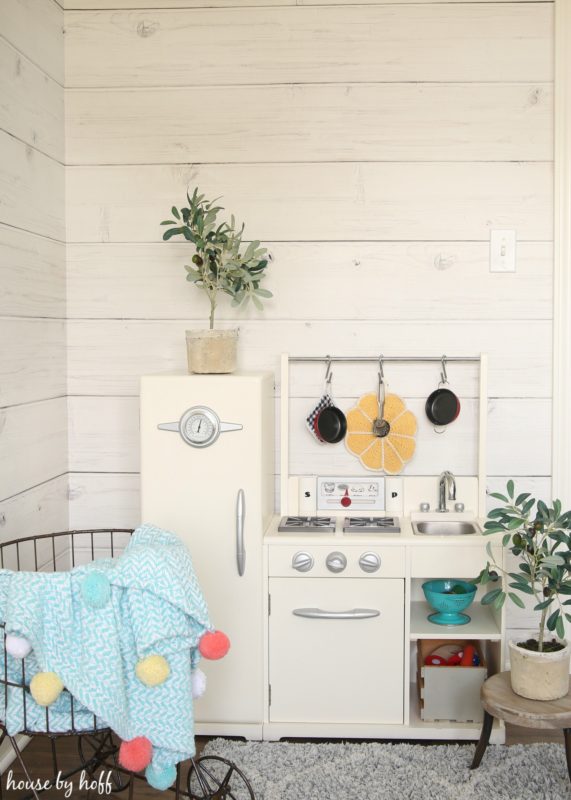 So here's the real deal: I love the look of shiplap (don't we all these days?), but I've never really had the time, energy, or motivation to figure out how to nail boards to my wall to get the look myself. There are a zillion tutorials on Pinterest that make it look easy enough, but seriously, I've just never really wanted to tackle the project myself. #slackerblogger
Which is why I was SO EXCITED to find wallpaper that gives me the DIY shiplap look I want, but doesn't seem like a big headache of a project. I will admit that we did not install this wallpaper ourselves, but it took our wallpaper guy a few hours to install it. I left for work, and when I came home it was done. Easiest project ever…ha! 😉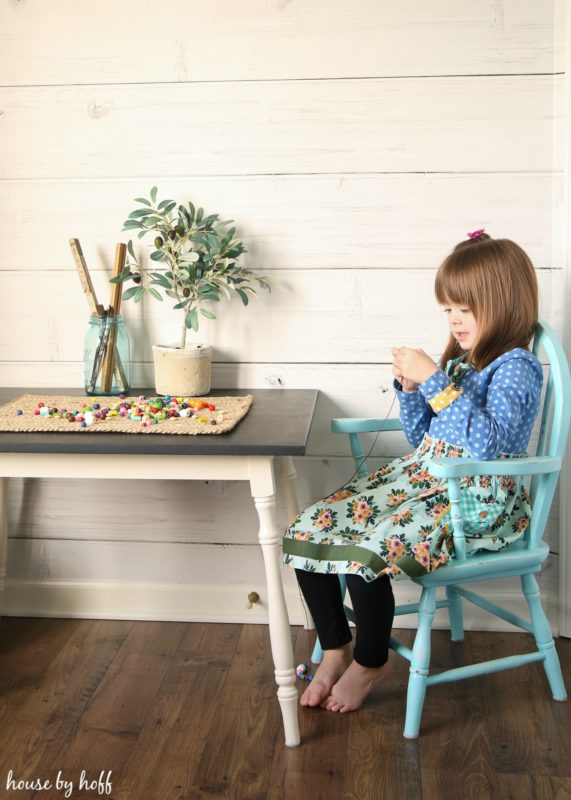 When Milton & King reached out to me for a collaboration, I had to pinch myself. Their website has so many gorgeous wallpapering options. When I found the Whitewashed Timber paper, I immediately knew that it would be the perfect option for our playroom/photography studio. It gives the playroom the  casual and farmhouse look that I love, but it's also the perfect backdrop for photography jobs. I think we call that a win-win. 😉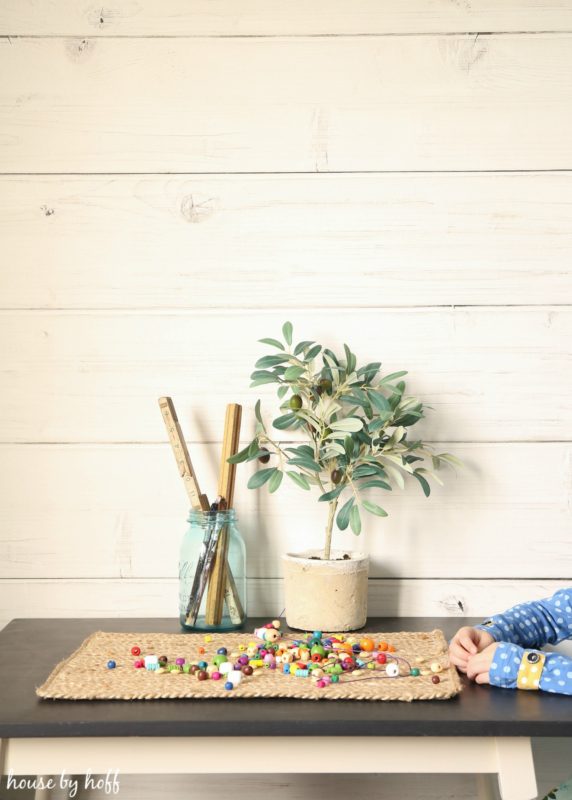 I have plans to add some artwork and toy storage to this room that is both practical and pleasing to the eye. Miss L. always wants me to sit and play with her in here, and if it's a pretty space, that's much easier for me to do. I can only handle looking at plastic princess toys and bright stuffed animals for so long. Can I get an amen?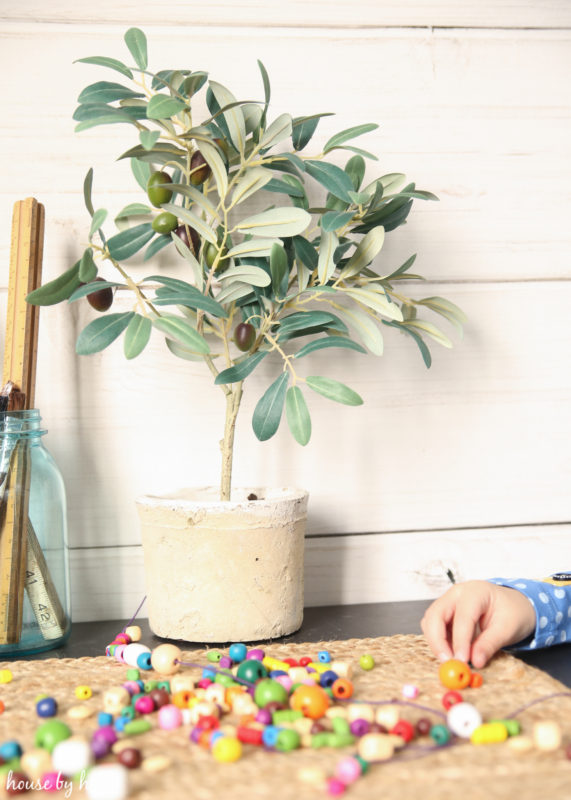 I moved my favorite triangle art to a new spot, and I think it looks perfect with the whitewashed boards. This colorful corner of the playroom is my current favorite spot in the house. 😉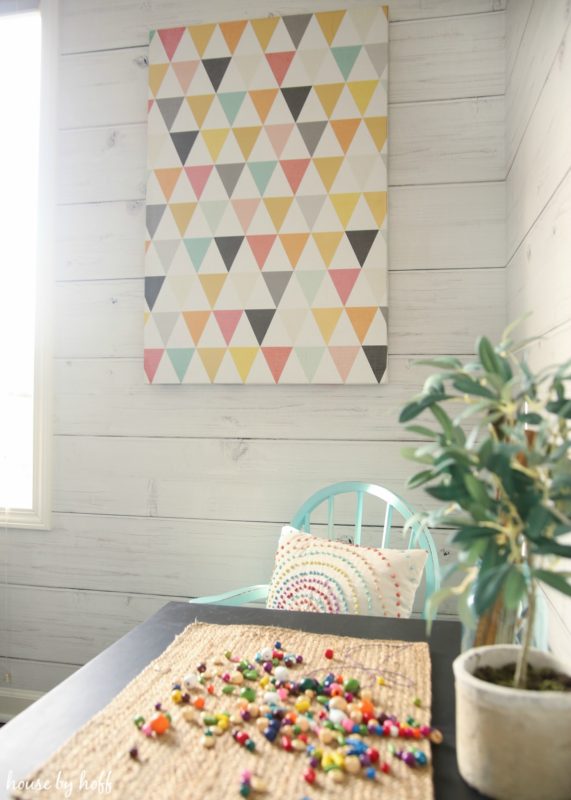 Another little corner holds her toy kitchen. I love this little retro PB toy kitchen. It looks perfect with the wallpaper, doesn't it?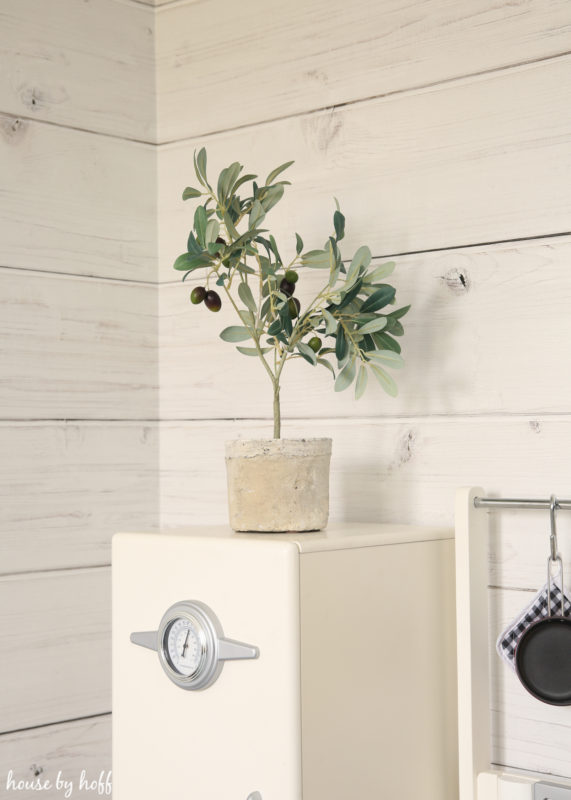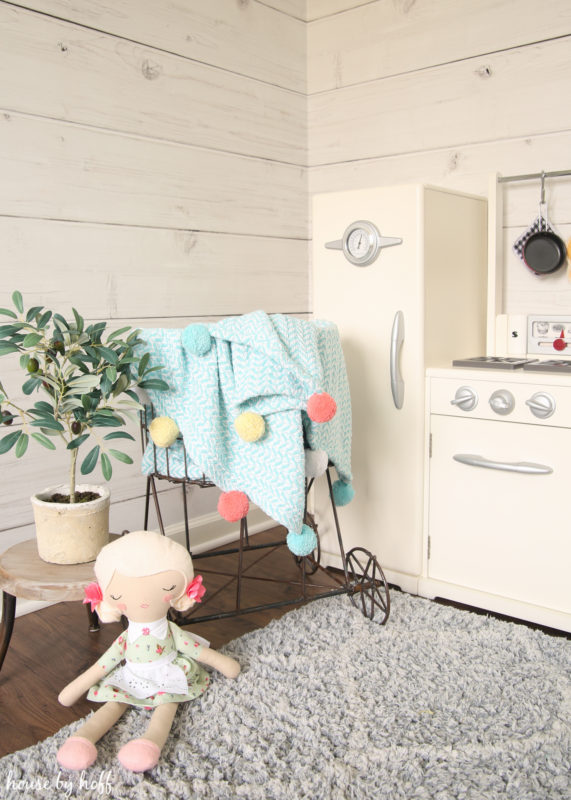 Although Miss L hates it when I change things in the house (I don't know why, she gets really mad when I move things around and change things up…ha!), she really loves the new wallpaper and her changing playroom. This space is changing quickly and is becoming more and more a reflection of both a sweet girl's play space and her momma's style. 😉
~
Thank you to Milton & King for our fabulous wallpaper. Although I was compensated for this post, all opinions are 100% mine. Their selection of high-quality, boutique-style wallpaper is gorgeous and inspiring!
🙂
To get the full scoop on the entire playroom makeover, including sources for many of the items, click here.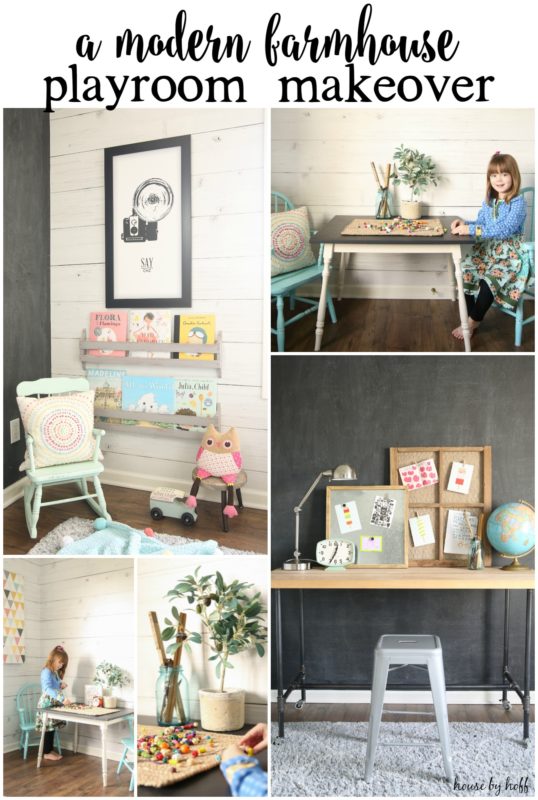 Have a great day!