My fall entryway is all decorated for the crisp autumn season!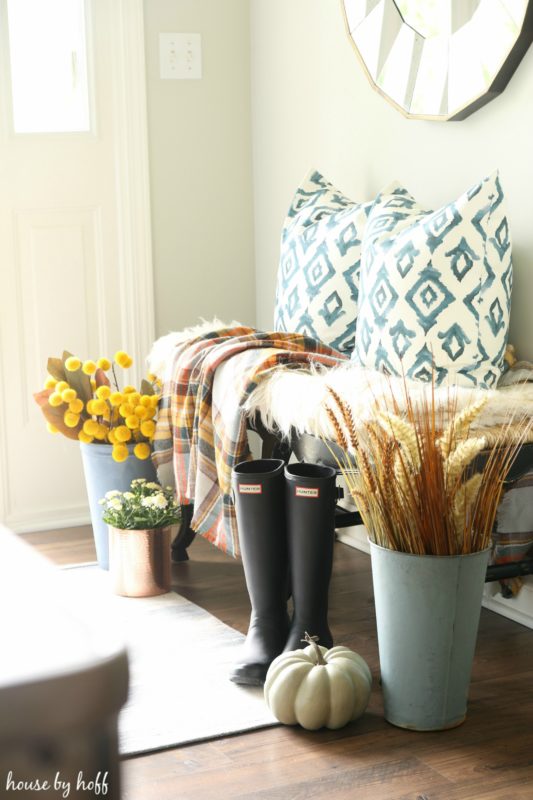 I'm so excited to be sharing my fall entryway as part of a fun blog hop today hosted by Taryn Whiteaker!
Fall is really starting to peek out of the cracks around here…The temperature has had a pleasant upswing, but the autumn leaves are beginning to change! We went on a bike ride last weekend, and I couldn't believe how "fall" it looked and felt. 😉
The Changing Of The Seasons
Miss L. has always loved riding her bike, but recently she learned to ride on two wheels, and now she's completely obsessed! We can hardly keep her off of the bike…ha!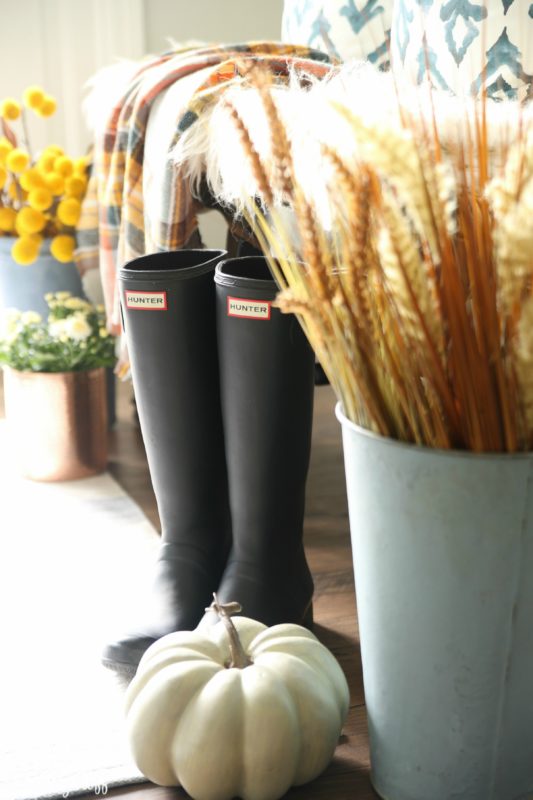 Of course learning to ride your bike doesn't come without bruises and boo-boos…The other day she had a pretty nasty little fall. Of course it happened right before we needed to load up in the car and go to school. I feel like mothers of little boys are probably a little more used to the crashes and bang-ups, because this is really the first time she's had a really bad skinned knee and a donk on her head, and honestly, we were both freaking out…I had to play it cool. 😉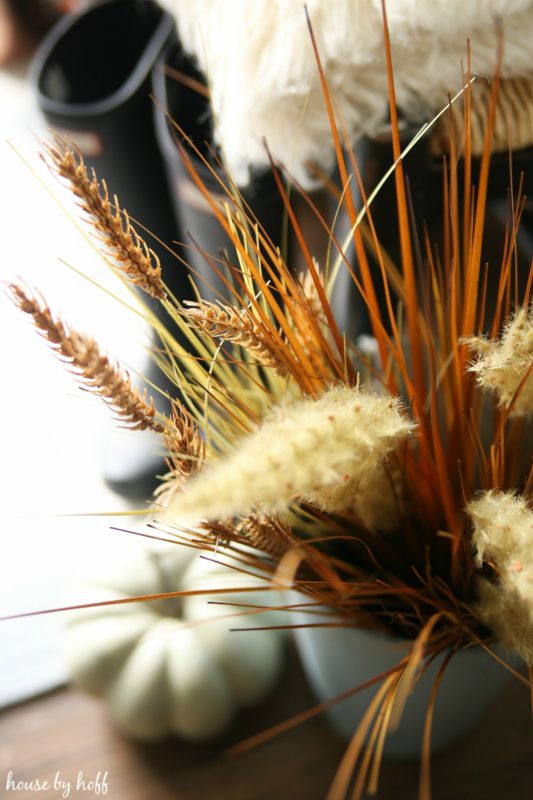 Once we got her to school, she was able to pull herself together and have a good day….phew! I'm just glad she's not scared to hop back on and keep riding! 🙂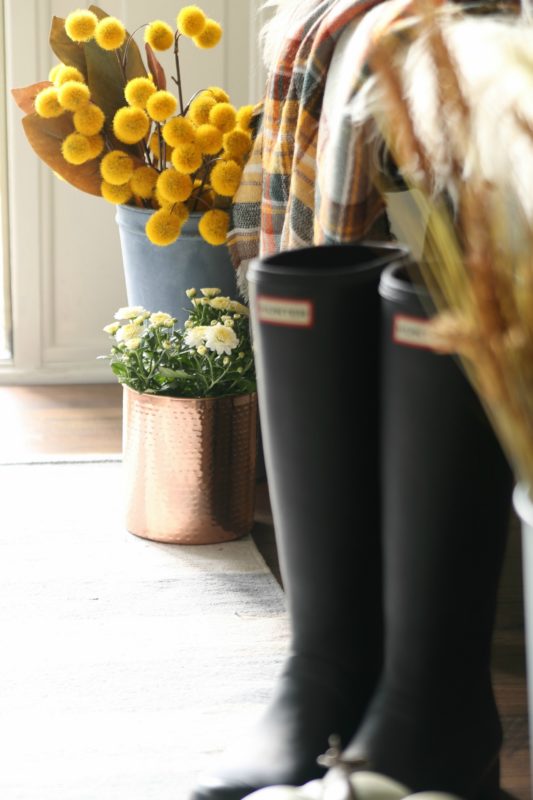 Thanks for stopping by today! To get the look of my fall entryway, use the affiliate links below!


Here's the lineup for the rest of the blog hop! Enjoy these gorgeous entryways for fall! 🙂
Taryn Whiteaker Designs | Blooming Homestead | The Posh Home | AKA Designs
Hello Allison | House by Hoff | Clean & Scentsible | Setting For Four