I will show you how to create a beautiful winter centerpiece like a pro!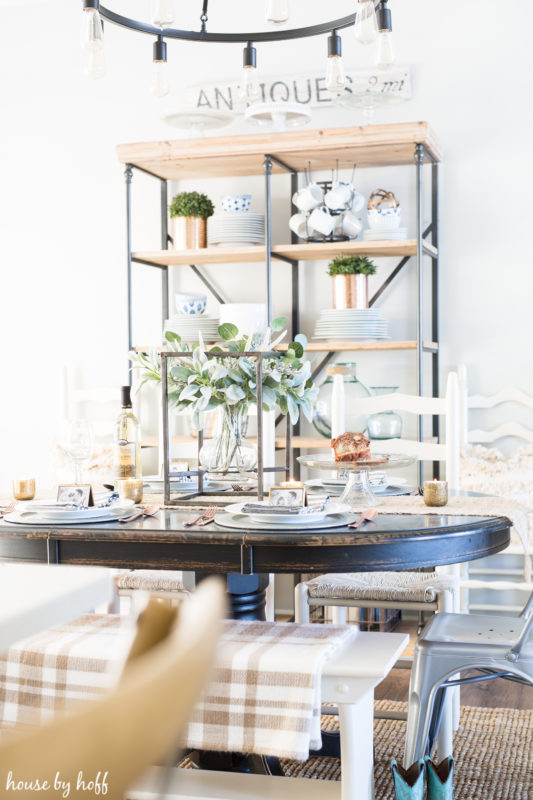 According to my extensive research, which was done on only myself and my own experiences, decorating in January is the hardest! If decorating after the holidays is hard for me, then it probably is for others too! Today I'm sharing How to Create a Beautiful Winter Centerpiece.
Winter Centerpiece Ideas
I wanted something neutral and green, but still had a winter vibe to it. I started with Glass Metal Framed Vase and put in two of my favorite seasonally neutral stems: eucalyptus stems  and lamb's ear both from Hobby Lobby. I've incorporated these stems into nearly every single centerpiece for an entire year and for every season.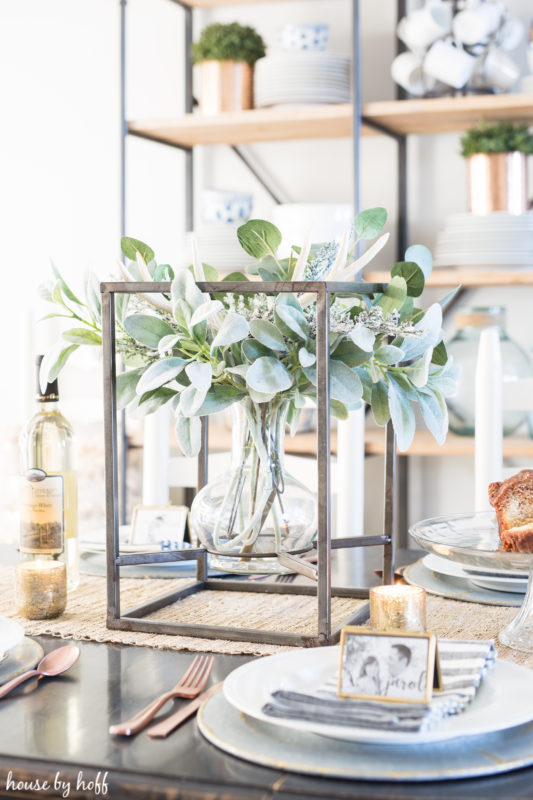 To keep the centerpiece "winter looking" I added some deer antlers (from Michael's) and some sparkly wintergreen sprigs left over from holiday decorating. Then I just kind of fluffed and rearranged the pretty stems until it looked just right.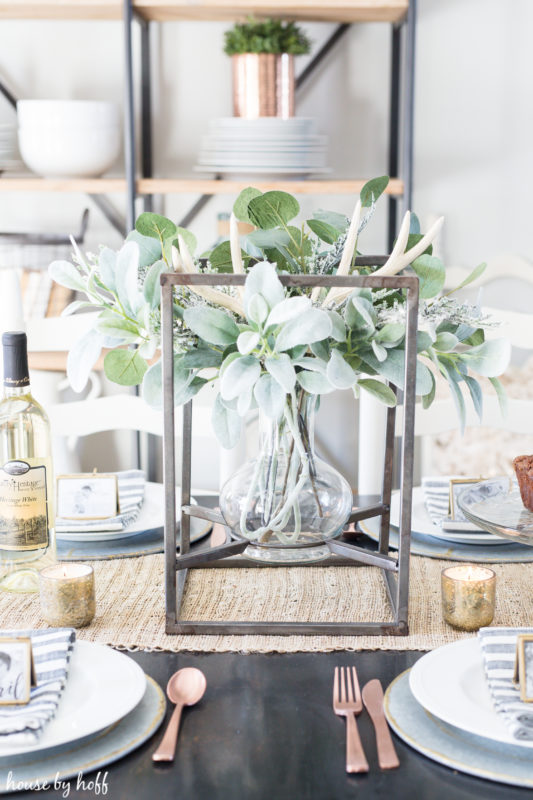 I just love how it all looks together and I kept a lot of my holiday tabletop for my winter table. Most of it is Hearth & Hand decor from Target, which was made to transition from holiday to other seasons easily. Good thinking, Jojo!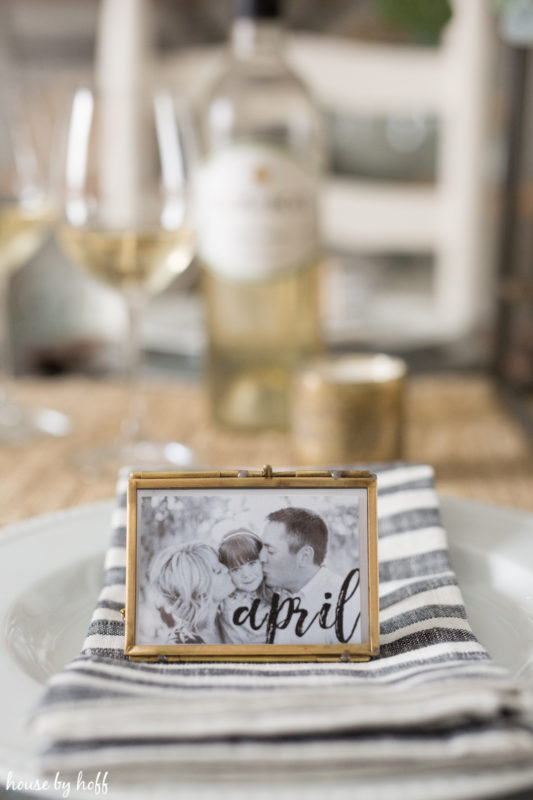 Watch my DIY Photo Place Card tutorial here.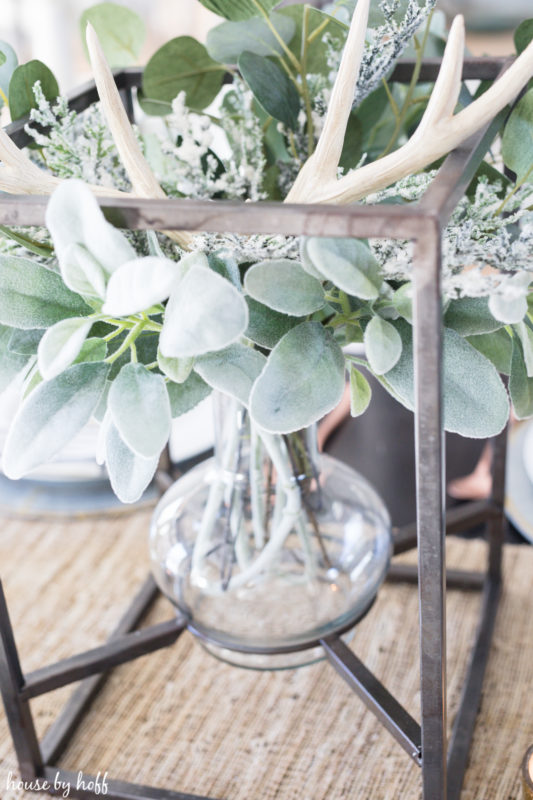 I am seriously in love with this Glass Metal Framed Vase! I love the industrial element it brings to the tabletop! I'm excited to change it out for spring!
Here are some of the pieces I'm using on my tabletop. *Affiliate links are used


Love this idea? Make sure to pin it for later!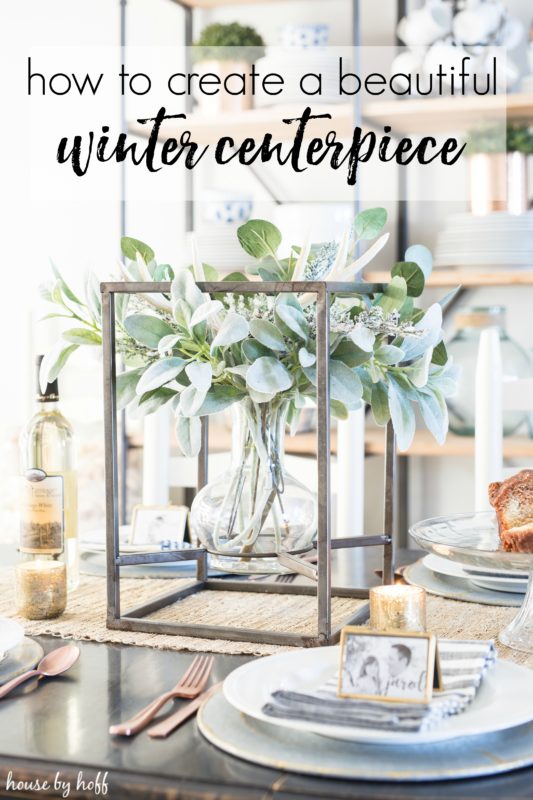 Have a great day! 🙂