I will show you how to personalize your holiday table with DIY photo place cards!
I love a well-dressed table. We never actually sit and eat at our well-dressed table, but I love it all the same. Over the holidays I added these DIY Photo Place Cards to the table, and I got lots of compliments on how they really personalized our tabletop and made it look special. Making these place cards was so easy, and I thought I'd put together a quick tutorial to show you how to make some of your own. These DIY Photo Place Cards are so versatile, and can be used year-round for any occasion.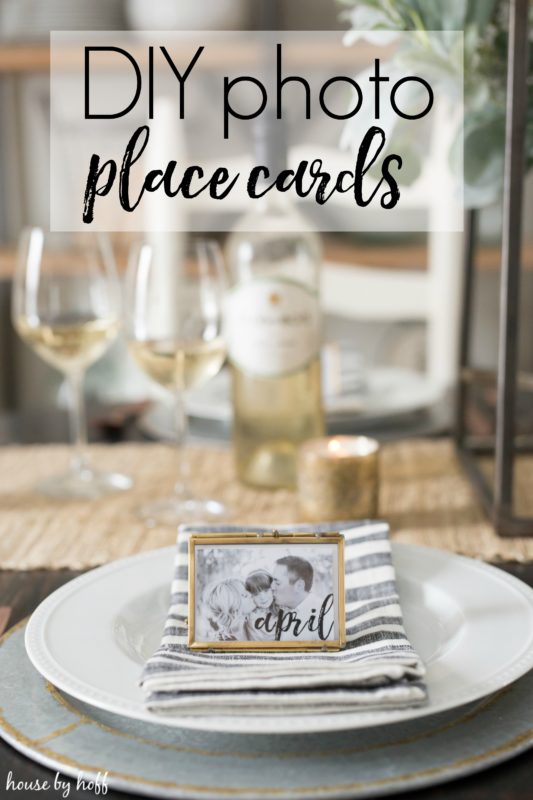 For this fun tutorial, I thought the easiest way to explain how to make them would be to make a quick video. Enjoy!
DIY Photo Place Cards Tutorial:
I used these Hearth + Hand place card holders to put my photo place cards in, but I think you could definitely use any place card holder, or create your own card stock tri-fold version.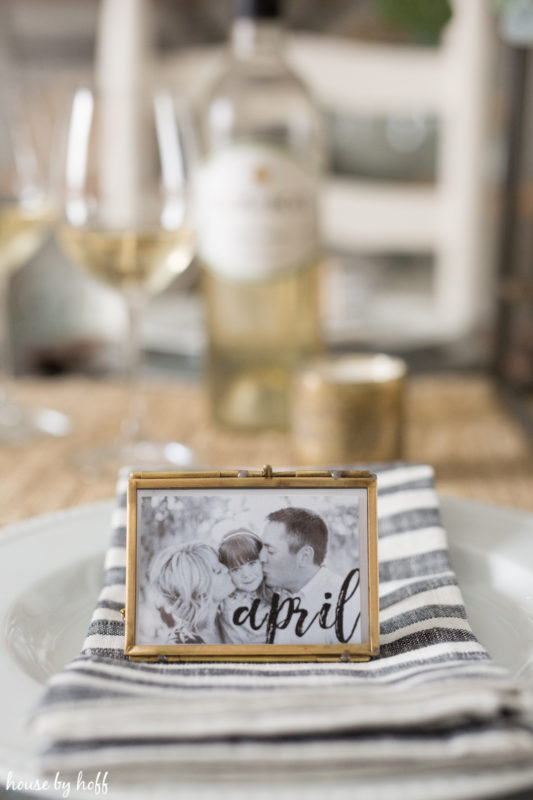 Here are some fun tabletop accessories and place card holders. *Affiliate links are used.


Have a great day! 🙂