I am sharing with you today my Valentine's Day dining room.
I'm normally not a "decorate my house for Valentine's Day" kind of gal, but a few simple additions to the dining room table made this Valentine's Day Dining Room so easy! So, I went for it.
Maybe you remember a couple of weeks ago when I wrote a piece about How to Create a Beautiful Winter Centerpiece. Well, I just switched out the wintery evergreen branches and antlers for some exquisite pretty pink roses. The botanical beauties are from IKEA, and they just fit right into the mix, don't they?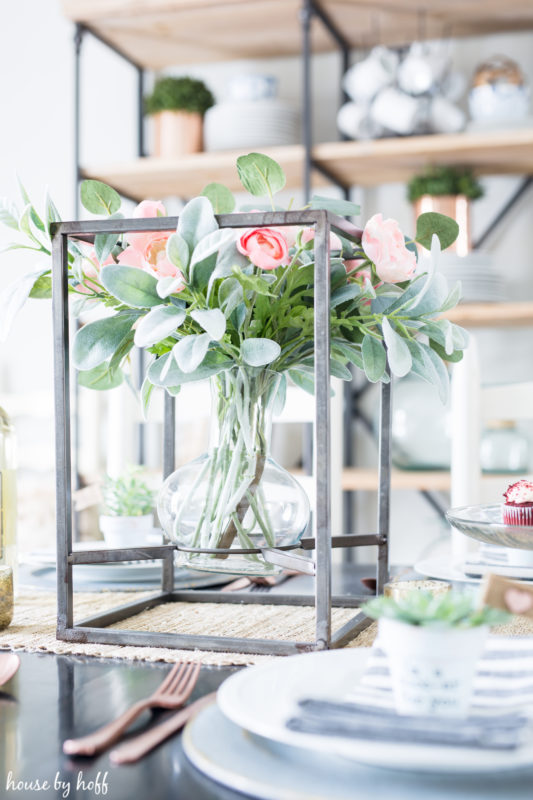 Having a little pop of floral color on the table makes me think of spring a little bit, plus it elevates the look. Sweet, sweet spring….which seems like it will never get here. Actually, truth be told, I am enjoying this winter more than I have ever enjoyed any winter. Since I'm not teaching, and this is the slower season for photography, my winter has been pretty low-key. Which has been SO nice.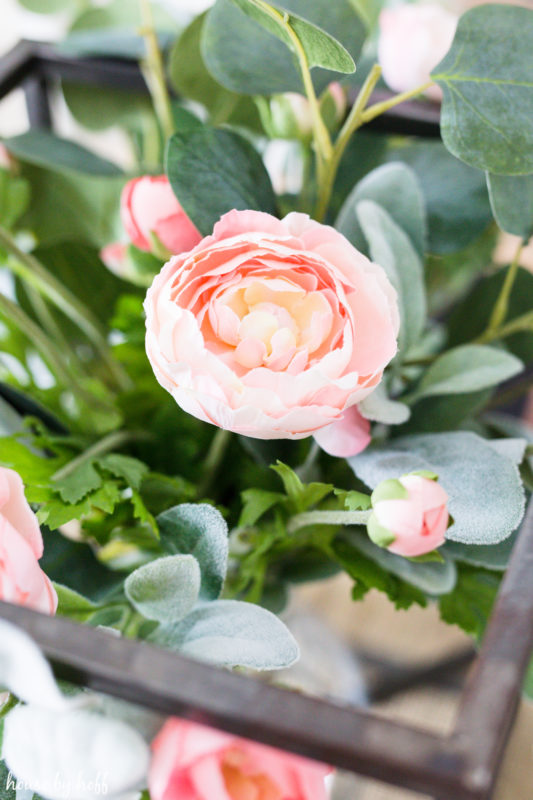 I also included my DIY Succulent Valentines to the table for one more little punch of Valentine fun. 😉  I think it makes my Valentine's Day dining room complete!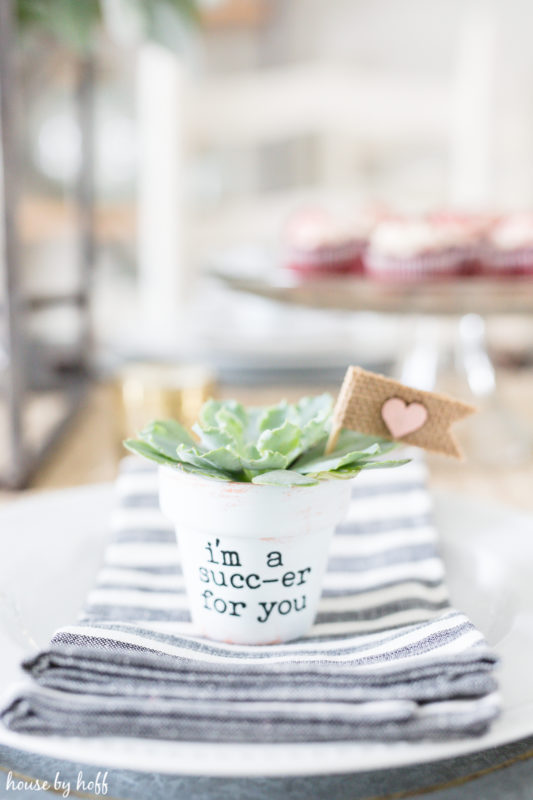 So, what about you? Are you decorating for Valentine's Day this year? If so, which rooms? I'm thinking I might get a few more things out for Miss L.'s room…maybe. 😉
~
Sources for my dining room are below. These are affiliate links. 🙂


I'm so pleased to be joining a group of some of my favorite blogger friends today for a little Valentine's Blog Hop! Enjoy all of these adorable and elegant ideas!
From stunning DIY decor ideas to printable art and printable Valentine's Day gift ideas; we've got you covered!
Head over to check out the amazing ideas that my friend's are sharing today…
Valentine Heart Printables (printed on clear address labels) via So Much Better with Age
Valentine's Day Dining Room via House by Hoff
Simple Valentine Wreath in 10 minutes (with vintage Valentines) via Rain on a Tin Roof
Adorable o"fish"ally Free Valentine Printables via The Happy Housie