Seascapes on canvas might be my favorite type of artwork. I've always been drawn to coastal style, and I find myself  pulled in by the blues and beachy vibe of these pieces. I also love how versatile a great seascape painting can be. They look good in every room and can really work in any season. Since I tend to decorate with blues a lot anyway, this type of artwork really flows seamlessly with my style.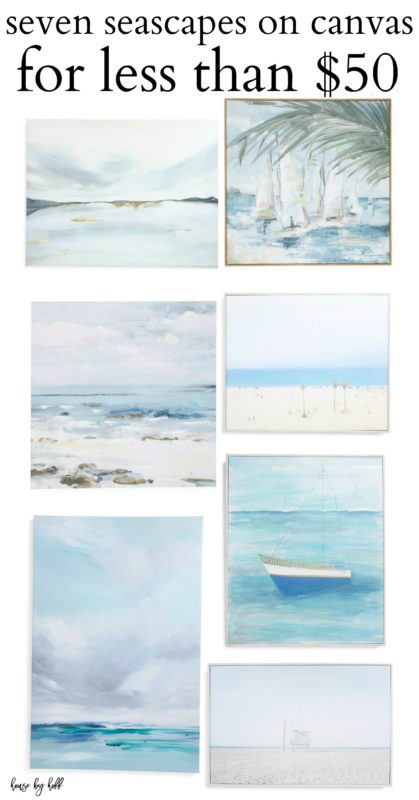 Recently, I found a really great piece of seascape art on canvas at Marshall's for around $40. We added our own frame and hung it on an old window over the mantel for a fun layered look. I was so in love with this artwork, and have been asked by so many people about where I found it. Unfortunately, I could not source the exact piece, but I have been able to find some pretty close seascapes on canvas for less than $50.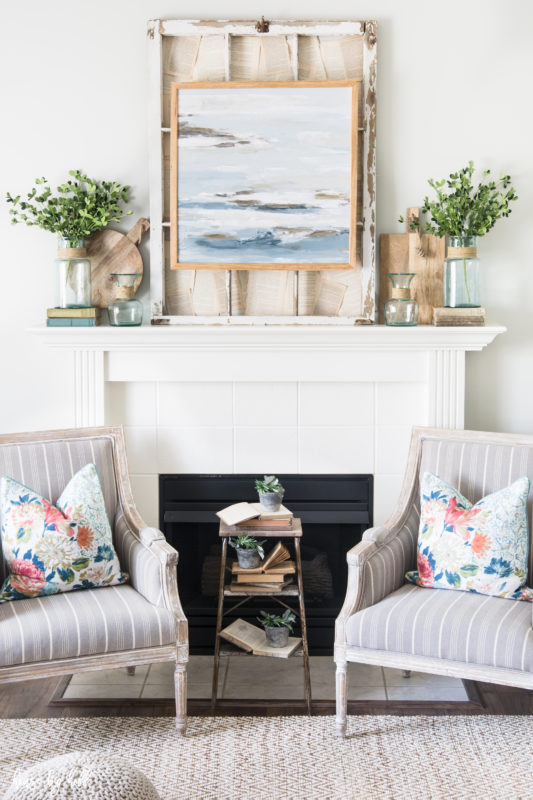 I thought it would be fun to share my online finds with you. I made sure to stick to pieces that were similar in size and style to the canvas we hung above our mantel. And they all come with a fantastically low price tag!
Enjoy!

Hope you found this little roundup helpful! I know I'll be enjoying this beauty for awhile! 🙂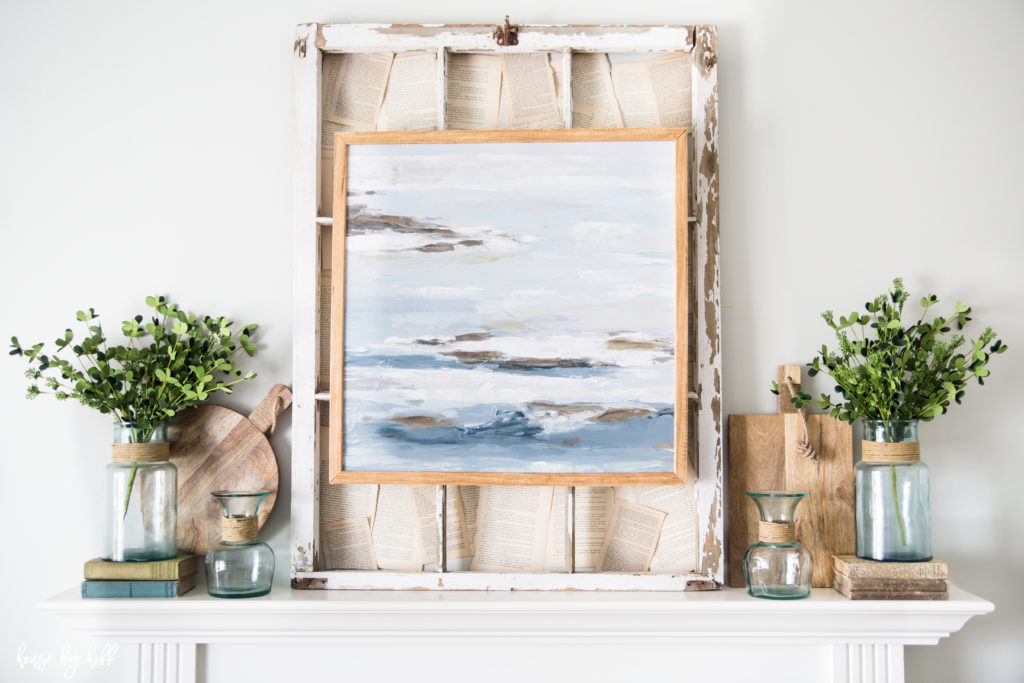 Have a great day! 🙂