I will show you how to slowly transition into fall with this bright and airy fall dining room decor!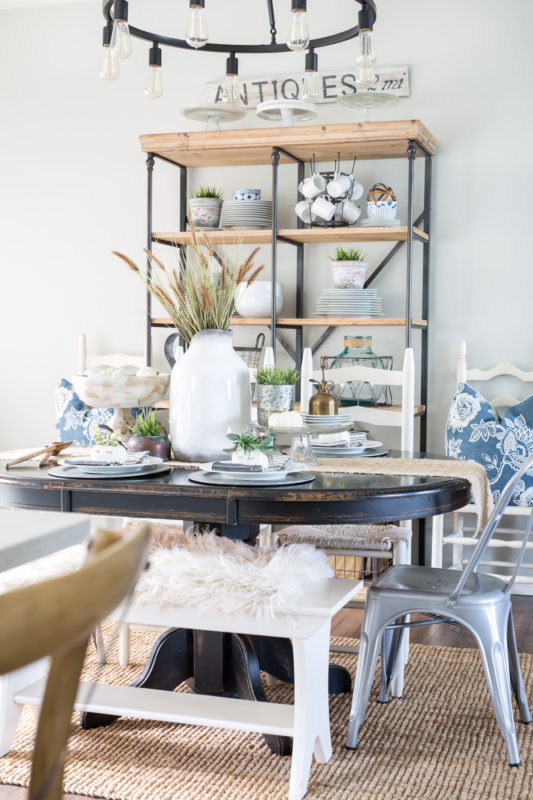 Good morning! Today I'm taking part in a fall home tour hosted by Marty from A Stroll Thru Life, if you're stopping by from Clean & Scentsible, welcome! Wasn't Jen's fall kitchen gorgeous?
When summer starts to transition to fall, I definitely feel the need to switch things up and make things feel more fall-like in our home. However, I always feel reluctant to go "all-out" fall at first. It's like I'm not quite ready to leave summer, but ready to dip my toes into fall…and that is exactly how I would describe my dining room right now; the "dipping my toes into fall" dining room. 😉
Creating The Fall Decor
When one is dipping one's toes into fall, they're careful to not use brightly colored leaves, but some neutral wheat that whispers fall instead.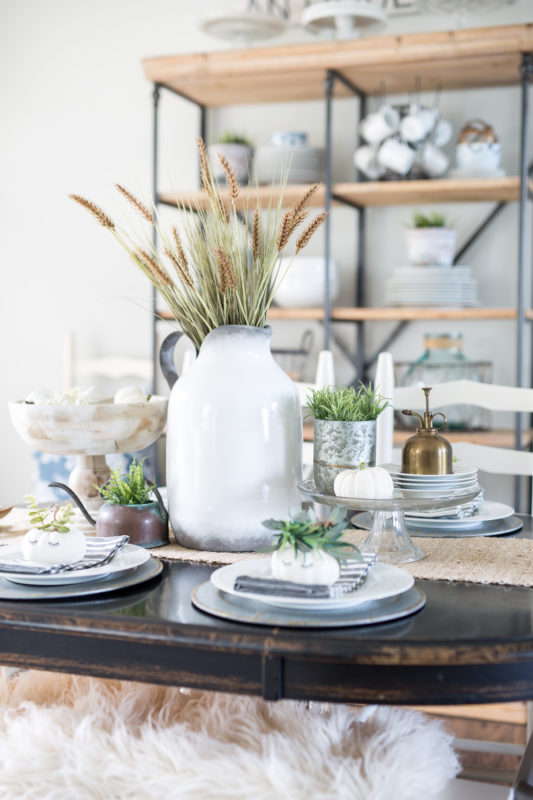 No orange or red either, just some mixing of metals and pops of greenery, thank you.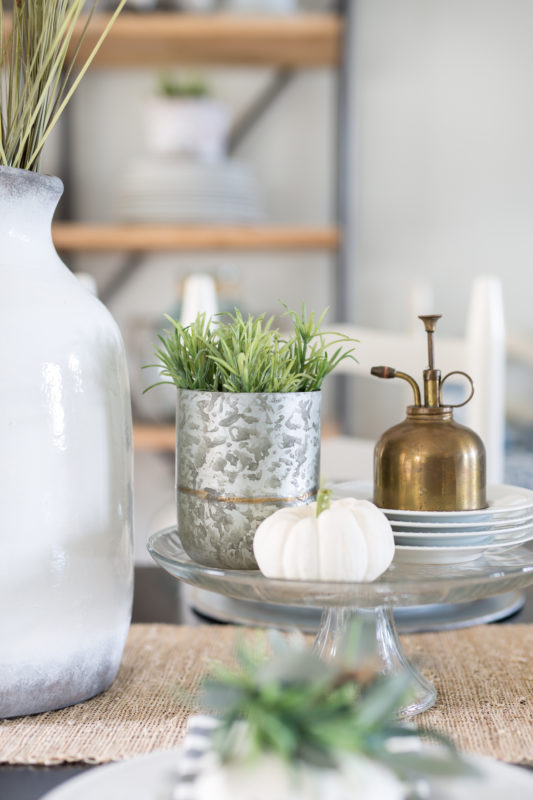 Neutral and natural wood tones and a big white pitcher work great when dipping a toe into fall…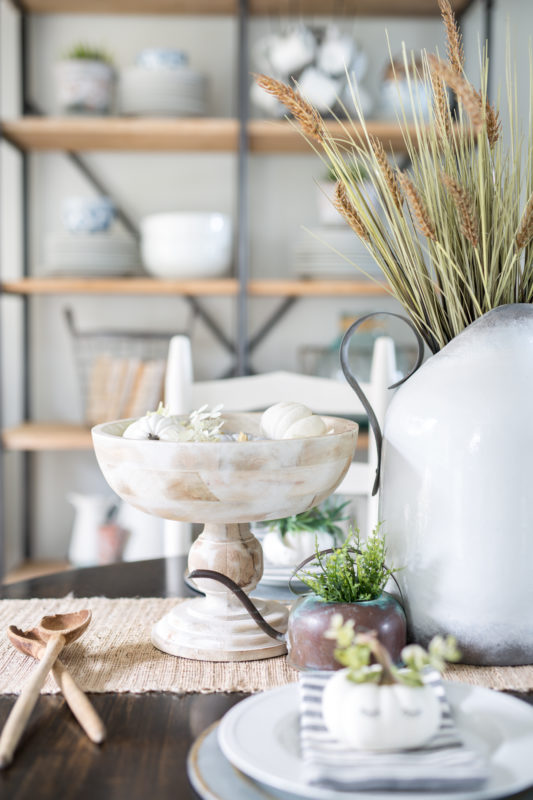 …and simple sleepy white pumpkin plant creatures hint just enough at the season to come.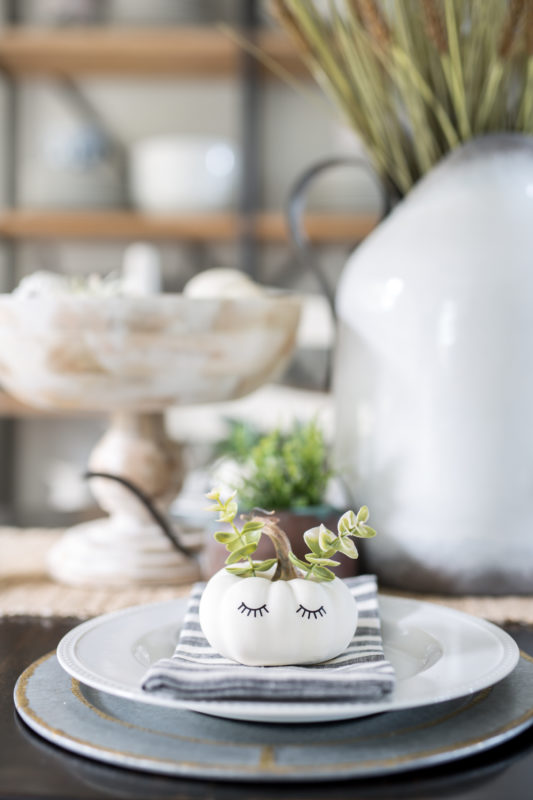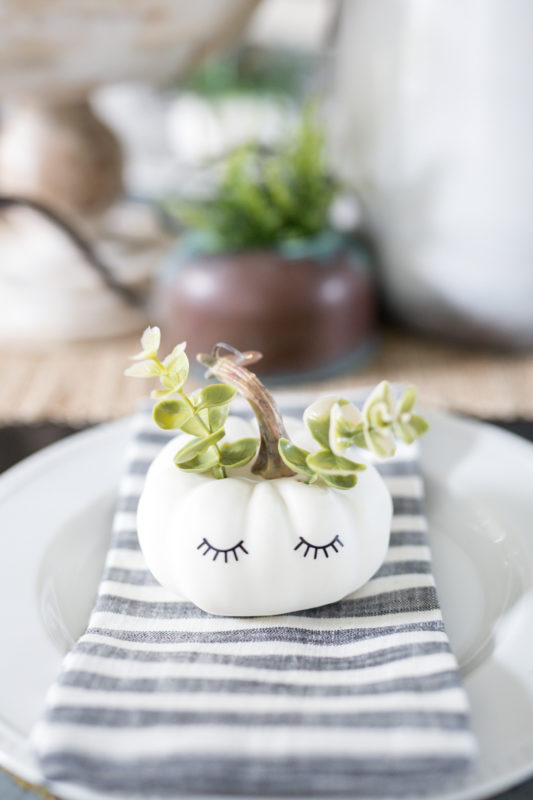 Oh don't you worry, there will be plenty of time to decorate more obviously for fall very soon…but for now, let's just let fall ease it's way in.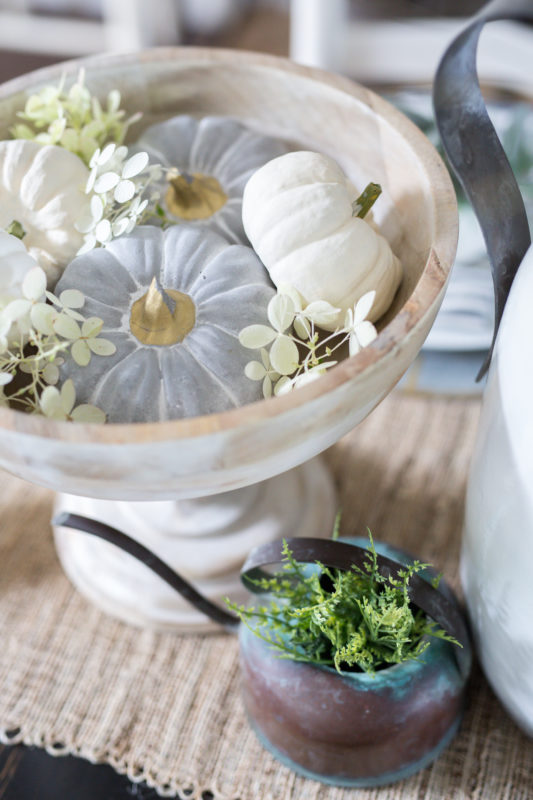 Before you know it the leaves will be orange and red outside, the temperatures will be chilly, and the bittersweet winds of fall will be blowing…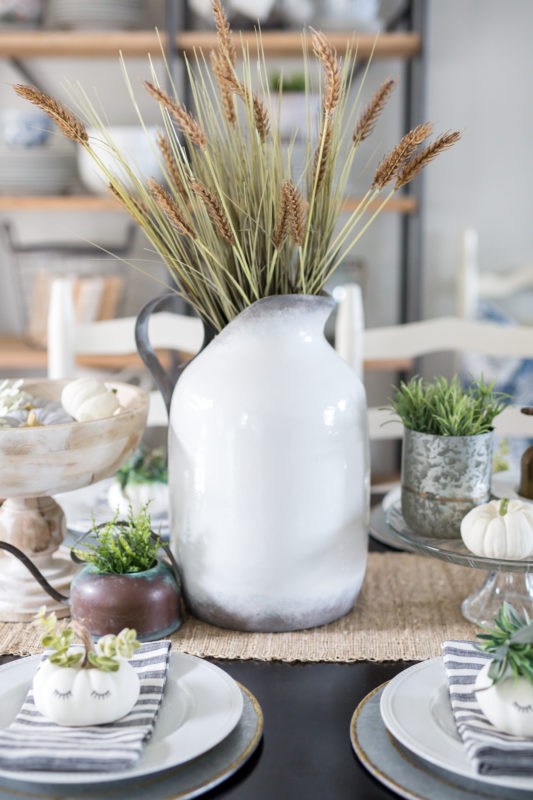 I'd like to enjoy these last few long, sweet days before summer is gone for good. So let's look forward to fall, as it starts to knock on the door, but let's enjoy the end of summer too! 😉
I hope you enjoyed my fall tour today! If you'd like to shop my sources, please use the affiliate links below.


Next up on the Fall Home Tour is The Yellow Brick Home! Amber is welcoming the harvest with her lovely home tour…wait until you see her gorgeous wreath on her front door!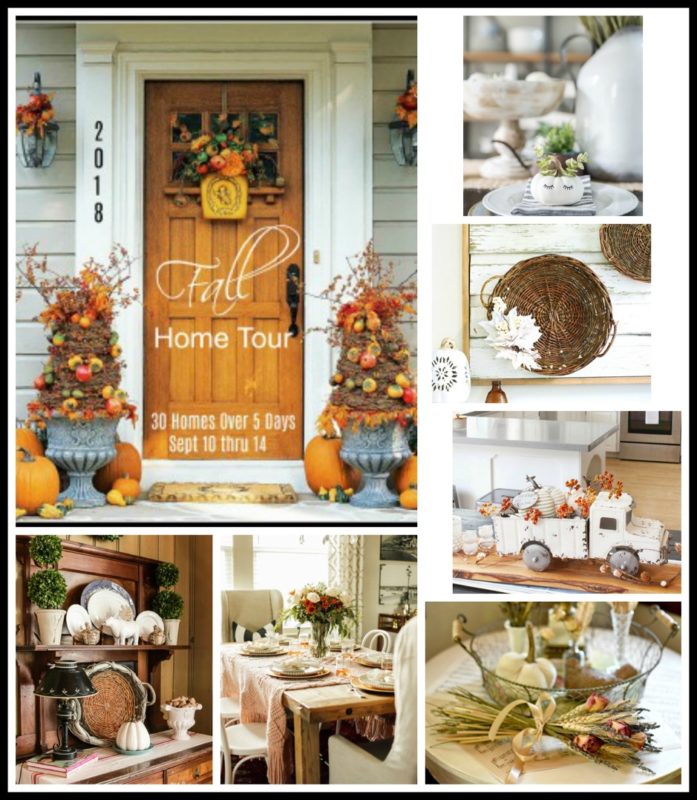 Monday, Sept. 10th   
 A Stroll Thru Life  | Nesting With Grace  | Pink Peppermint Design 
Southern Hospitality | Decor To Adore | Cuckoo4Design
Tuesday, Sept. 11
  ZDesign At Home  | Duke ManorFarm  | Setting For Four
Simple Stylings  | Seeking Lavender Lane | Life On Virginia Street
Wednesday – Sept12
Thursday – Sept 13
Fri –Sept 14