The living room is, in many ways, the heart of our home. I mean, sure the kitchen is where we eat most of our meals, but the living room is where we snuggle up under our big furry blankets, watch movies and tv, and play board games. It's especially memorable at Christmastime. I love decorating this space with garlands, wreaths, and lots of lights! Today I'm sharing my holiday living room, in it's entirety as part of the Very Merry Christmas Home Tour hosted by Carrie from Lovely Etc.  If you're stopping by from A Brick Home, welcome!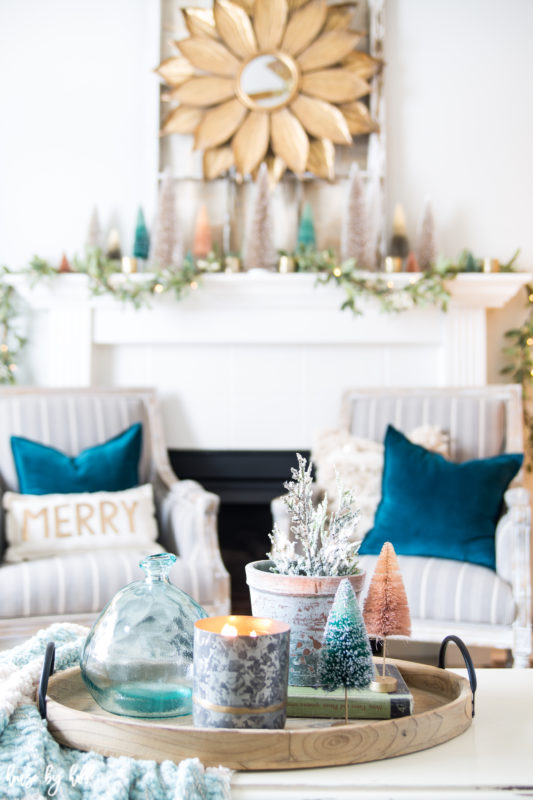 If this is your first glimpse into my holiday home this year, then maybe you haven't gotten the memo yet:  I'm kind of obsessing over bottle brush trees. I'm especially loving the deep teal and blush pink bottle brush trees, and I'm covering every surface of my house with them. I'm actually doing a giveaway of these trees on my Instagram account right now, if you want to enter! 😉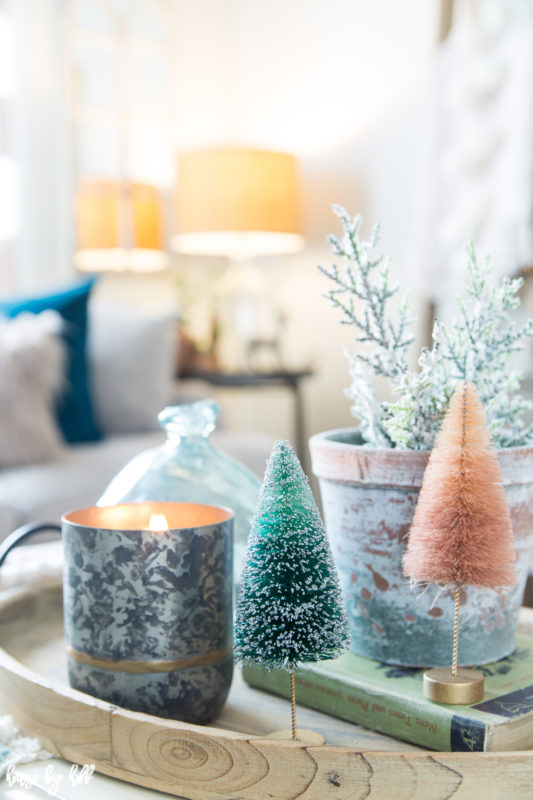 Teal and pink aren't traditional holiday colors, but I can't help but love how festive and happy they make each space. This tray has been the starting point for so many fun vignettes over the years!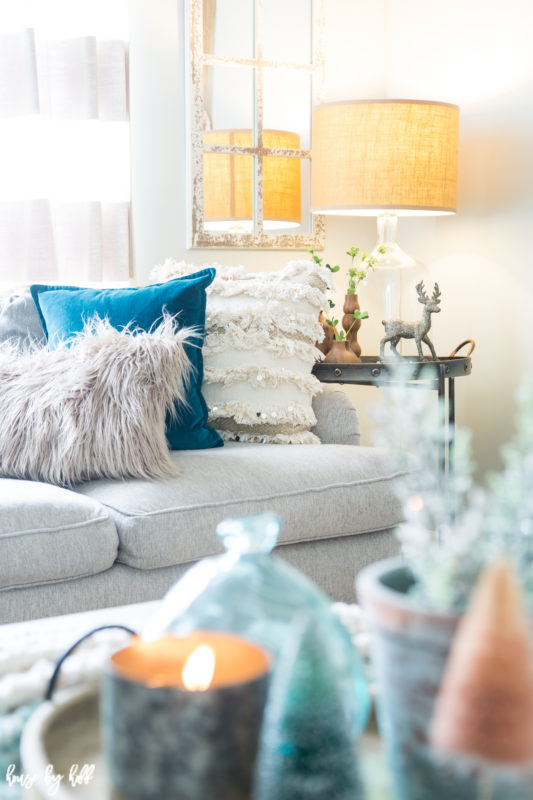 The bright pops of color make things feel so inviting. Last year I went really neutral with our holiday decor, and it was fun to add more color and character this year.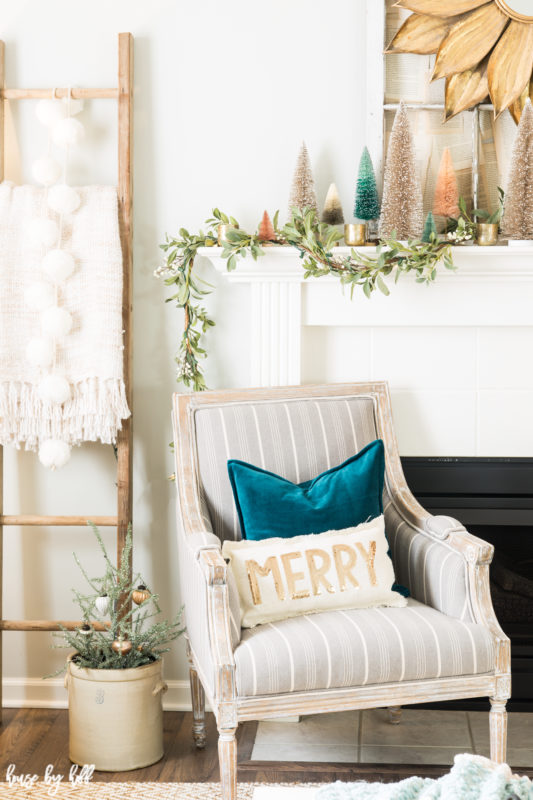 Here is a shot of the whole living room. Like I said, cozy, inviting, and colorful. 😉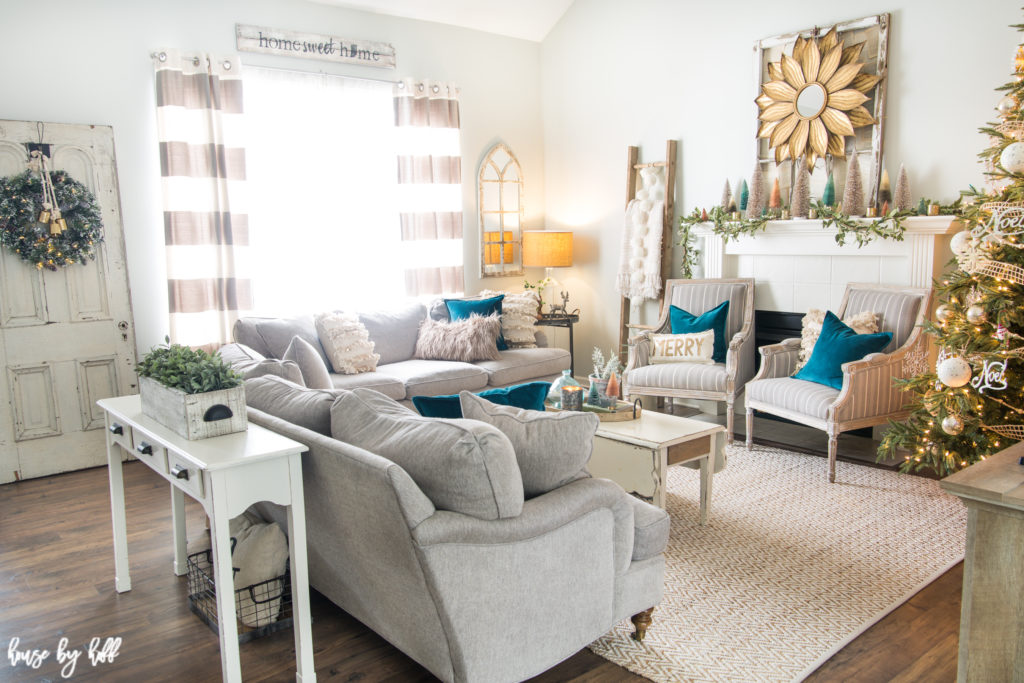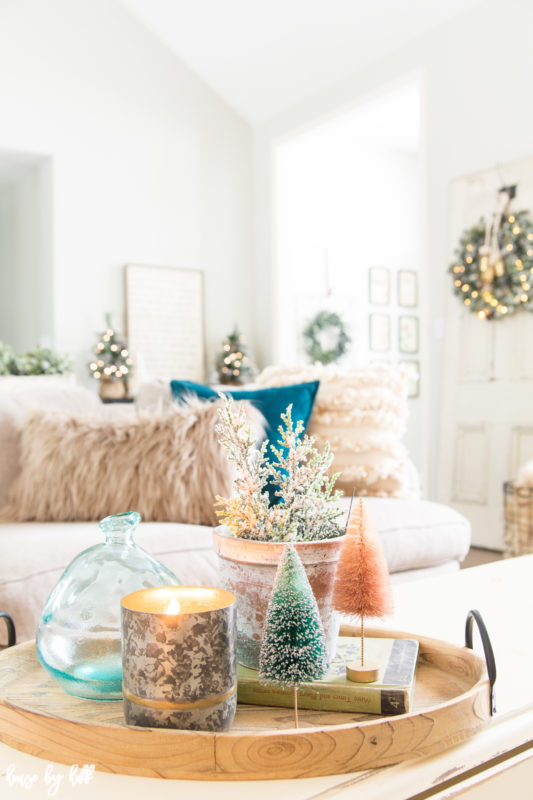 Alright, so maybe I didn't cover every space with bottle brush trees. I ran out, and didn't have any for our console table by the entryway. No problem though! We still have trees! I kind of love the simple elegance of this little vignette!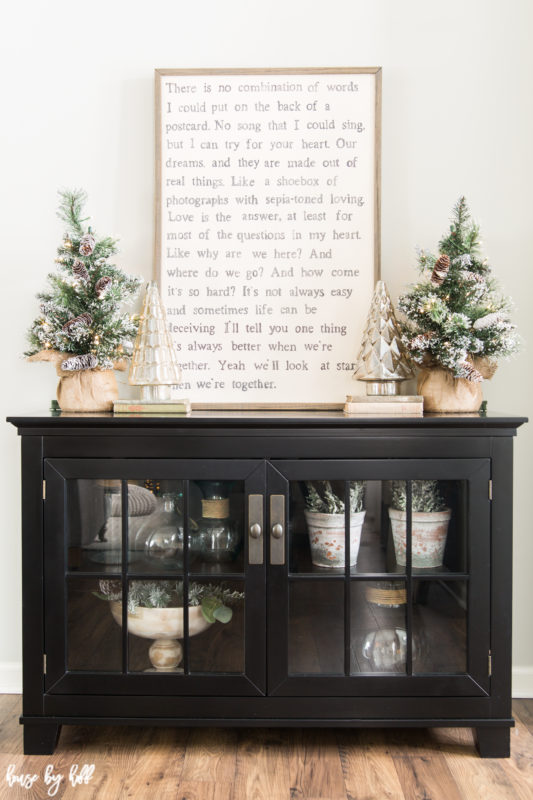 I hope you enjoyed this little tour of my holiday living room! Don't forget to hop over to my Instagram page for a giveaway of my bottle brush trees and Merry pillow!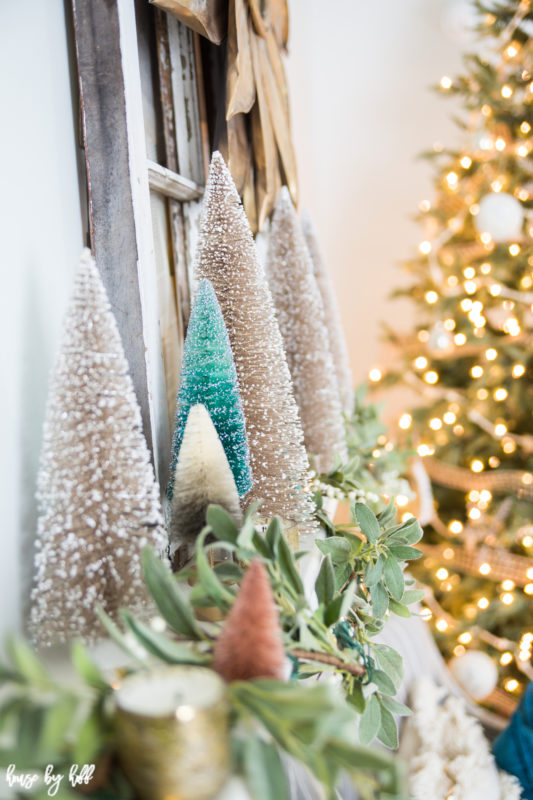 As I mentioned above, I'm taking part in a week-long holiday blog hop featuring some really fun and festive holiday spaces! Be sure to hop on over to Create and Find next! Check them all out below!