Organization seems to be the buzzword these days, am I right? Whether it's the fresh start of the new year, or all the TV shows about purging and organizing, I must admit that I'm in the mood to get things in order around here. If there is one space in my house that I'm constantly fighting the clutter and mess, it's the playroom. I'm totally blaming my daughter for this…ha! She, like most seven-year-olds, loves all her stuff. She has a hard time letting go of things, and loves every little toy, key chain, and container of slime. It's a bit out of control. I'm always on the lookout for pieces that will help me contain, organize, and hide the mess, and I found a perfect  rolling cart organizer at Kirkland's.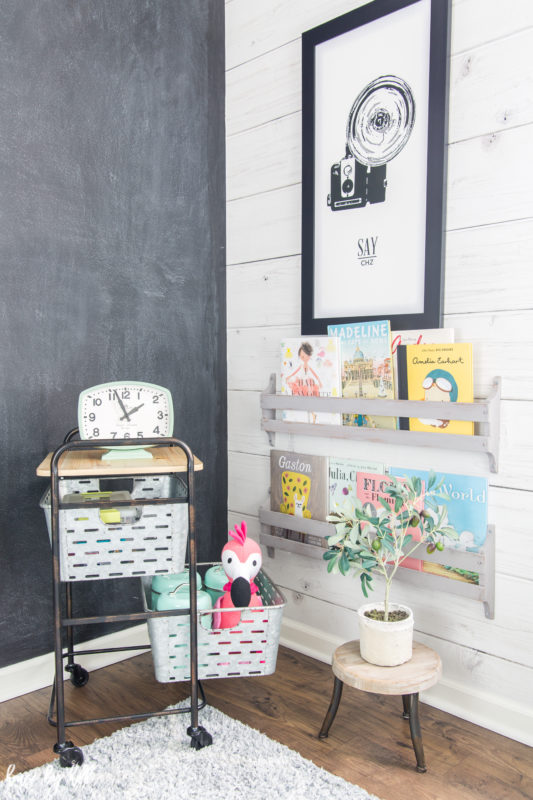 I love this little rolling cart for so many reasons, but I think what I love most is how much I can get into these metal drawers.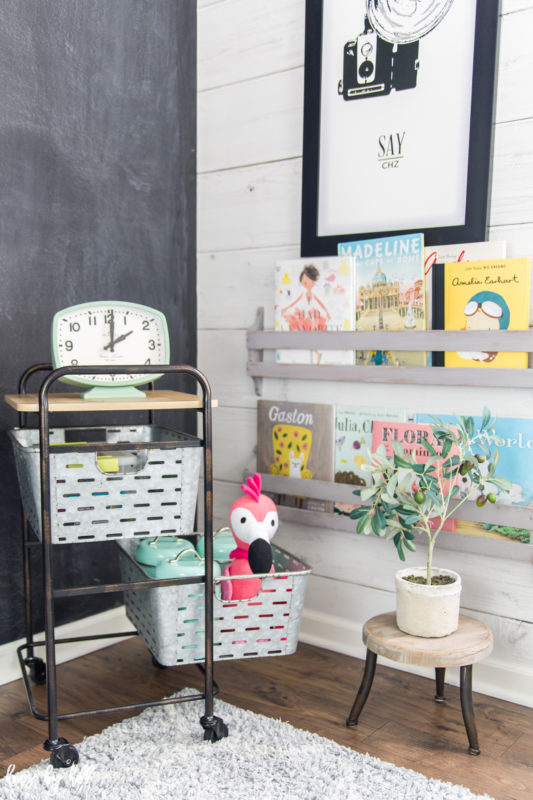 Miss L. and I worked on organizing  all of her little trinkets into containers, and boxes, and then stowed them away in the drawers. When the drawers are closed, you can's see what's inside, which is perfect! She loves the wheels on this cart, and pushes it around the house. 😉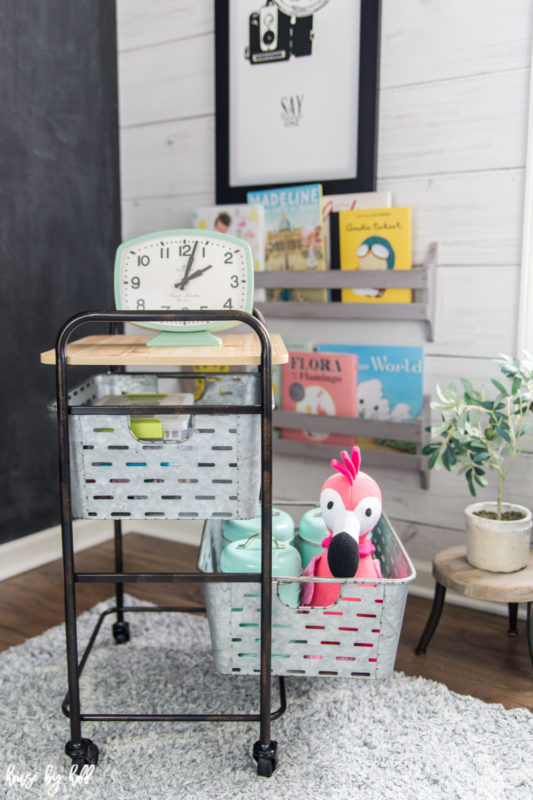 Finding a storage solution that is stylish, effective, and hides all the little toys makes the playroom a much tidier space! The playroom looks renewed and refreshed!
There are so many stylish storage options for every room at Kirkland's! Stop in at your local store or online to check them out!