It's hard to believe, but it's August, and "back to school" season is upon us!  My little girl is going to be a second grader, and she's been allll about finding the perfect backpack, outfit, shoes, and school supplies to go back to school!  This month's girl guide is devoted to getting our girls ready for school in style! 😉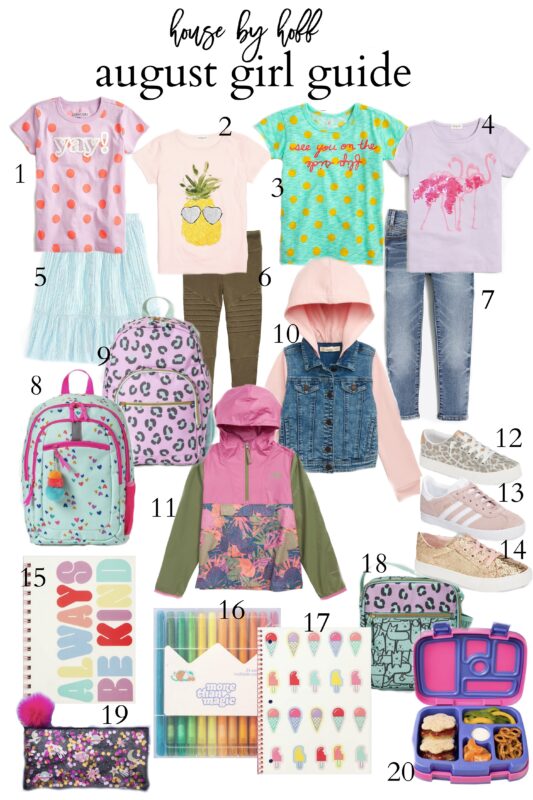 1   /  2  /  3  /  4  /  5  /  6  /  7  /  8  /  9  /  10  /  11  /  12  /  13  /  14  /  15  /  16  /  17  /  18  /  19 /  20
Let's start with some cute looks that Miss L. was kind of enough to model for me the other morning! 😉 I love to get her cute t-shirts that she can wear with shorts, jeans, skirts, etc…and isn't this one the cutest?!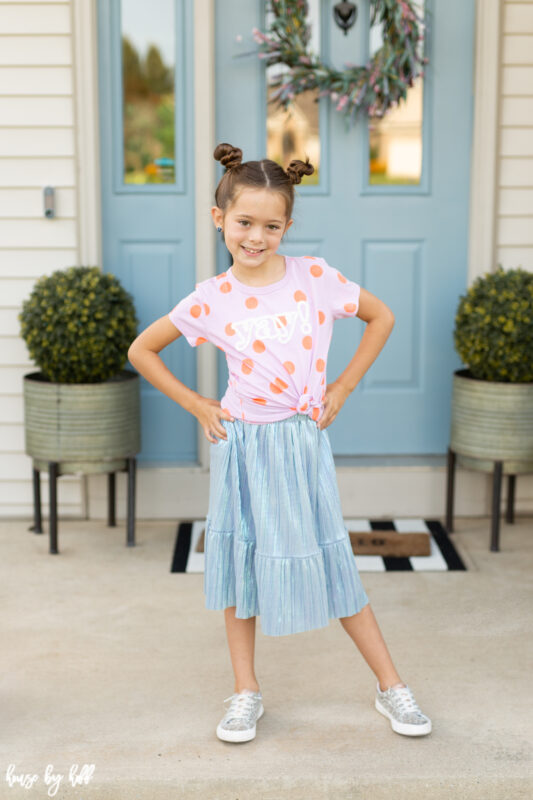 Yay! tee-shirt  /  blue shimmer skirt  /  similar skirt /  leopard sneakers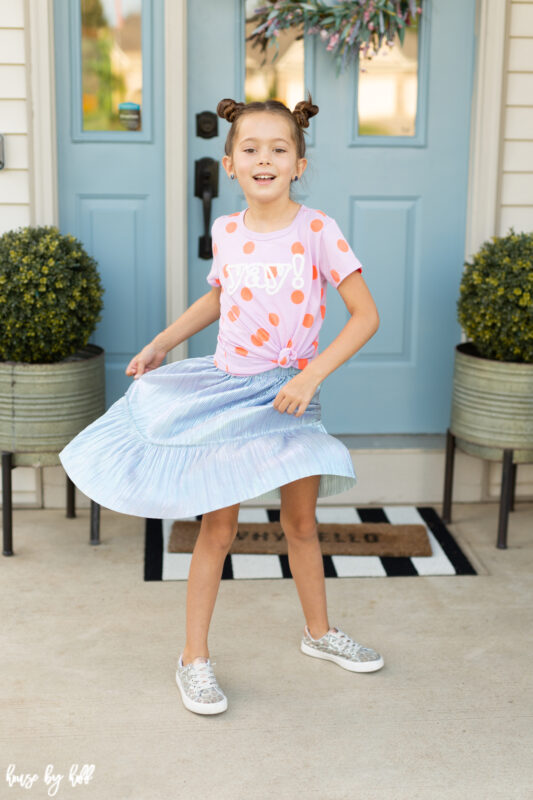 She loves this cute knotted tee-shirt and shimmer skirt look!  Paired with some comfy leopard sneakers, and she's ready for the day! I always feel better sending her to school in sneakers…I worry about her tripping on the playground in sandals or flip flops!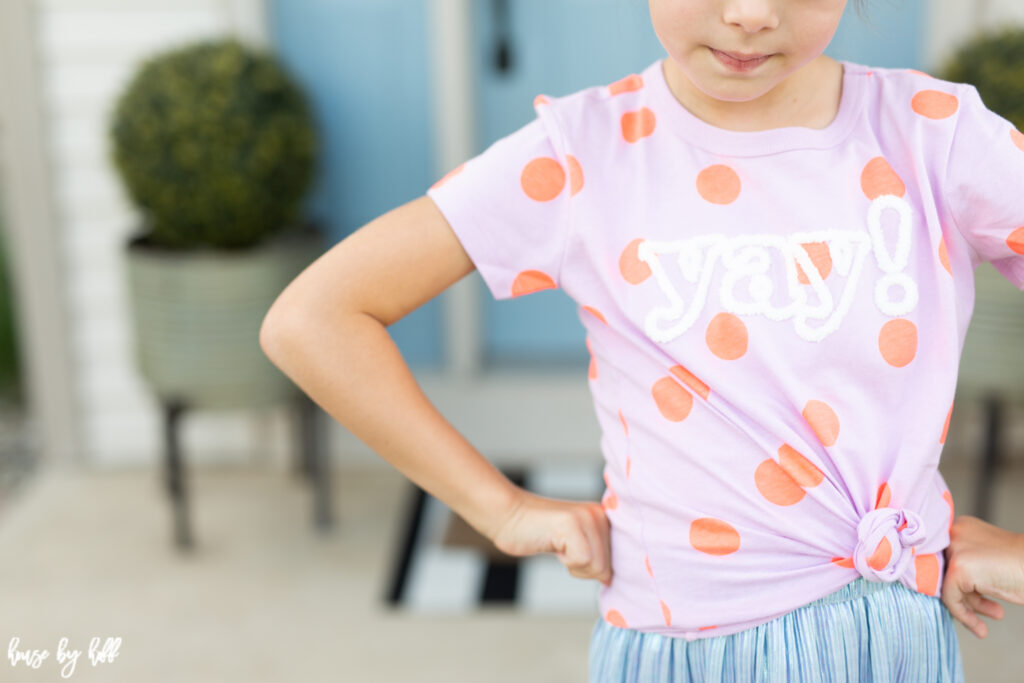 Yay! tee-shirt  /  blue shimmer skirt  /  similar skirt /  leopard sneakers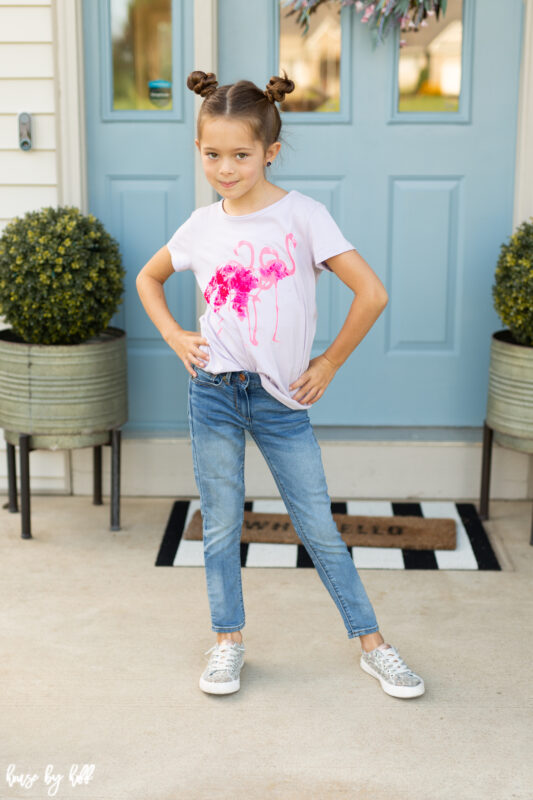 I bought a pair of these soft comfy jeans for Miss L. a few years ago, and I have bought a new pair for her in the next size every year.  They are so comfortable and fit her so well!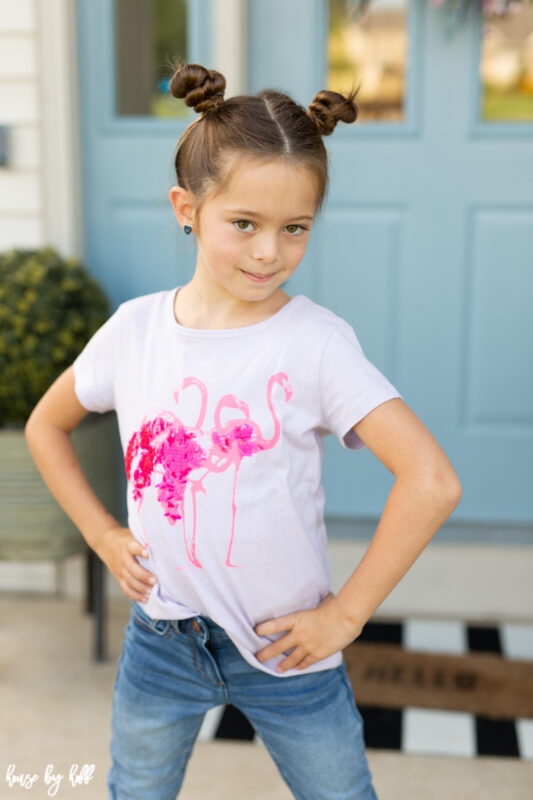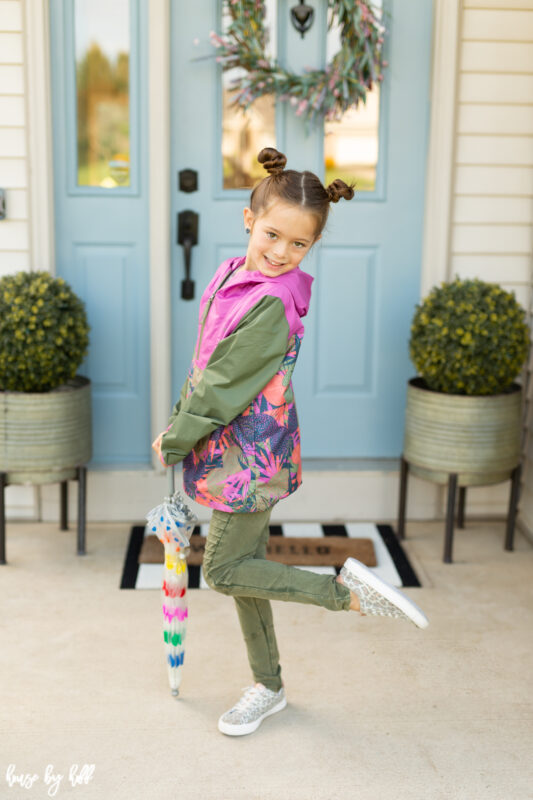 The beginning of the school year called for a new jacket for rainy/windy days, and this one fit the bill.  I bought it for her a size larger than necessary so that it will fit her for two years…got to get the mileage out of everything we can! I love these adorable green moto pants too!  They're high-waisted, soft, and should fit her for a couple of years!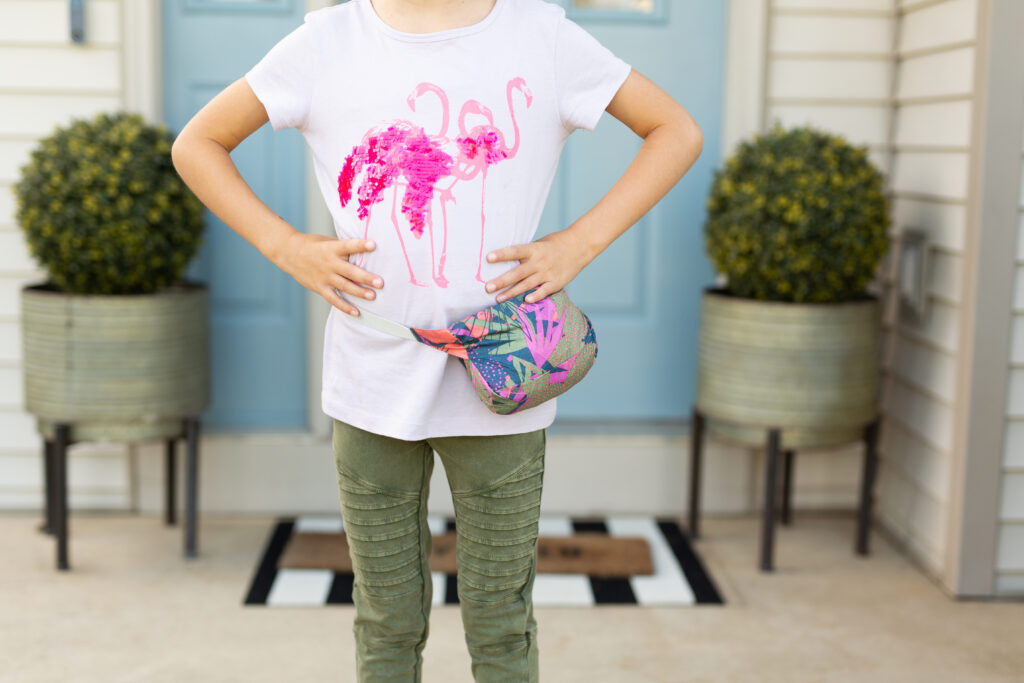 The best part of the jacket is that it can fold up into a fanny pack!  How perfect is that?!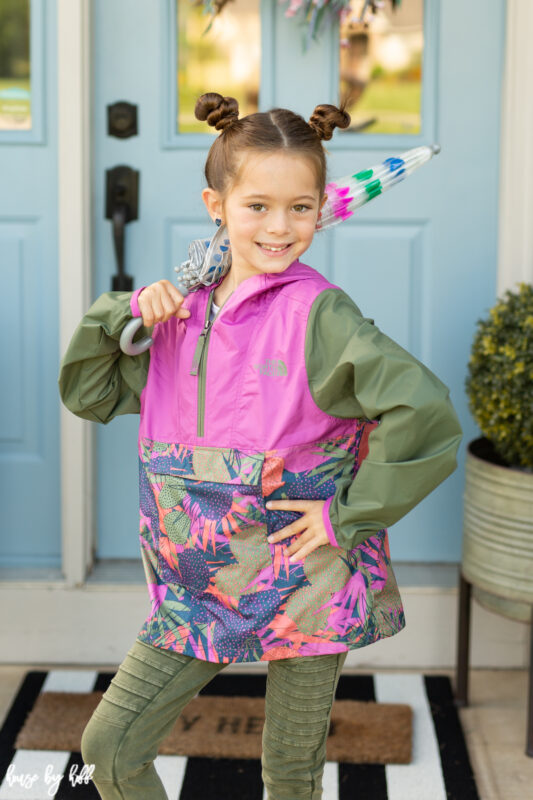 It's not alllll about the outfits though, and we've got you covered with lots of cute backpacks, lunch boxes, sneakers, school supplies, etc!!!  Check out all of Miss L's and my favorites for back to school below:

Have a great day, and a great school year!!!