Today I'm sharing things to do with children when you have to stay home.

If you had told me a few short weeks ago that we would be facing a pandemic situation, and that my family would be sheltering in place in our house, I would have thought you were crazy!  We cancelled our spring break, schools are shut down, restaurants and stores are closed, and travel is restricted….which means SO many of us parents are scrambling to keep our children entertained and happy at home.  Pretty early on, Miss L and I came up with a schedule that allotted her screen time throughout the day.  I am fine with her being on her iPad and watching TV a little more than usual.  However, I wanted to provide her time each day to be creative, to exercise, to read, and to have fun at home in creative new ways.  I really want to take this time to do more activities with her, to spend time with her, and to make the best of this weird situation.  We have been getting creative, and today I'm sharing 90+ things to do with children when you have to stay home.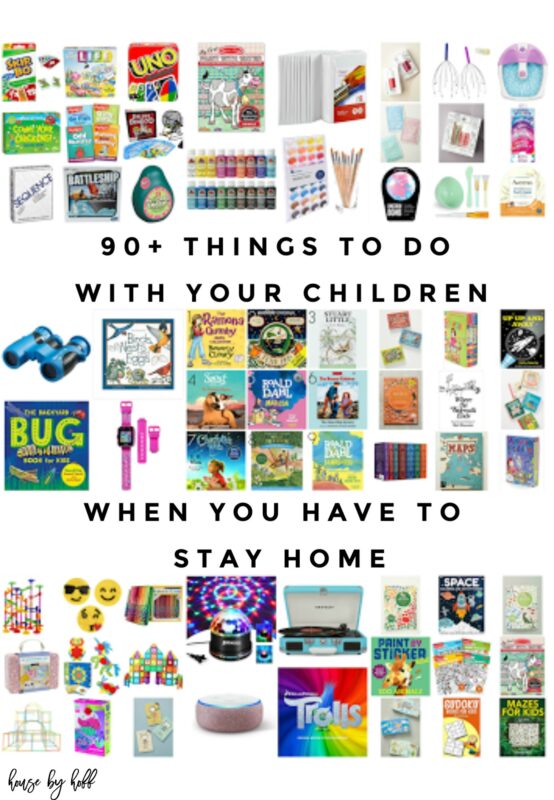 Puzzles
Dig out old puzzles, or grab a few new ones to entertain yourselves!

Painting
I had some painting supplies on hand, but I've also been ordering more canvases and paints for Miss L.  She loves painting on a canvas!  We also did this fun Easy Abstract Art project.  It was so cool!  She tends to prefer acrylic painting, and I really like to do watercolor. Sarah C. Nightngale is doing free watercolor classes on her Instagram account!

Coffee Filter and Marker Tie Dye
One of my favorite "at home" craft projects we've done so far is this Coffee Filter Tie Dye project.  We let them dry over night, and then made these pretty Coffee Filter Flowers out of them.  You could also make tie dye coffee filter snowflakes.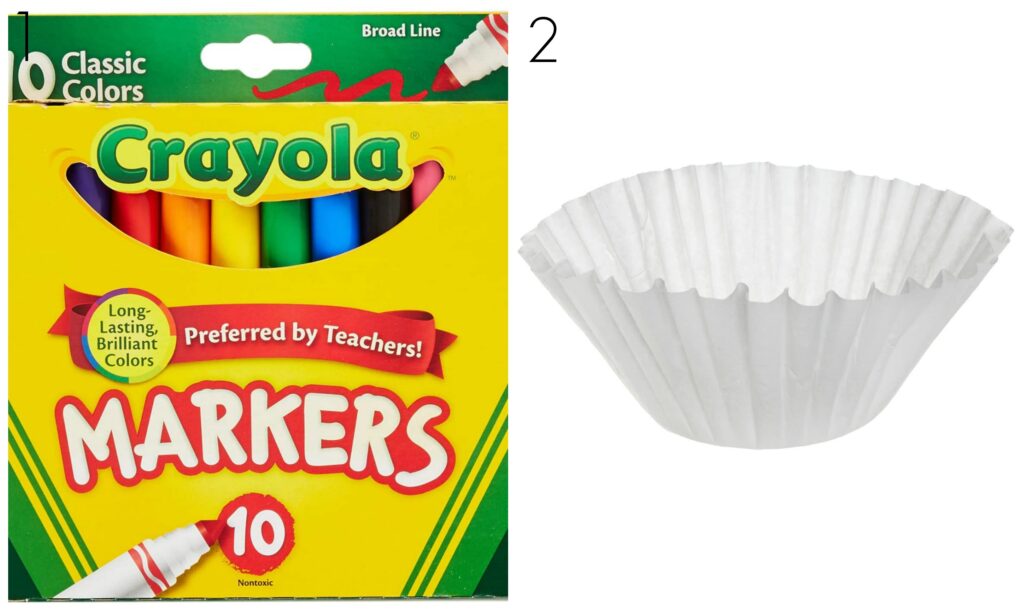 Jump Rope
Before school was cancelled, Miss L's gym teacher had them doing jump rope challenges.  She really took interest in jump roping, and it has been a great basement and outdoor activity for her.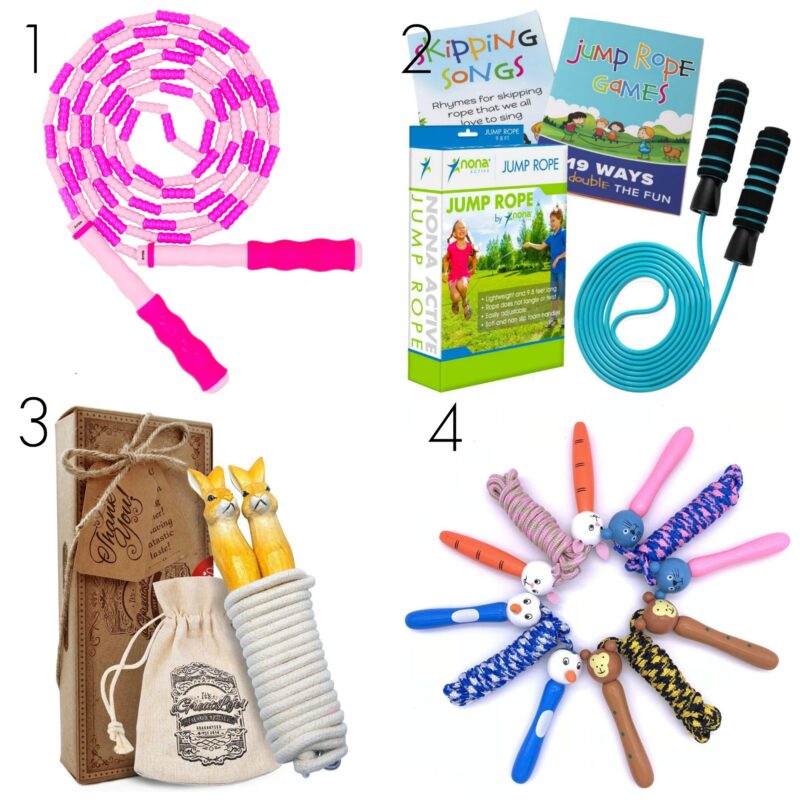 Roller Skating
Another new and favorite activity for my girl has been roller skating.  It's another activity that she can do in our basement or outside, which is perfect because it's still pretty chilly here!  She got these roller skates for Christmas, and we always make sure she's got her knee and elbow pads and helmet on!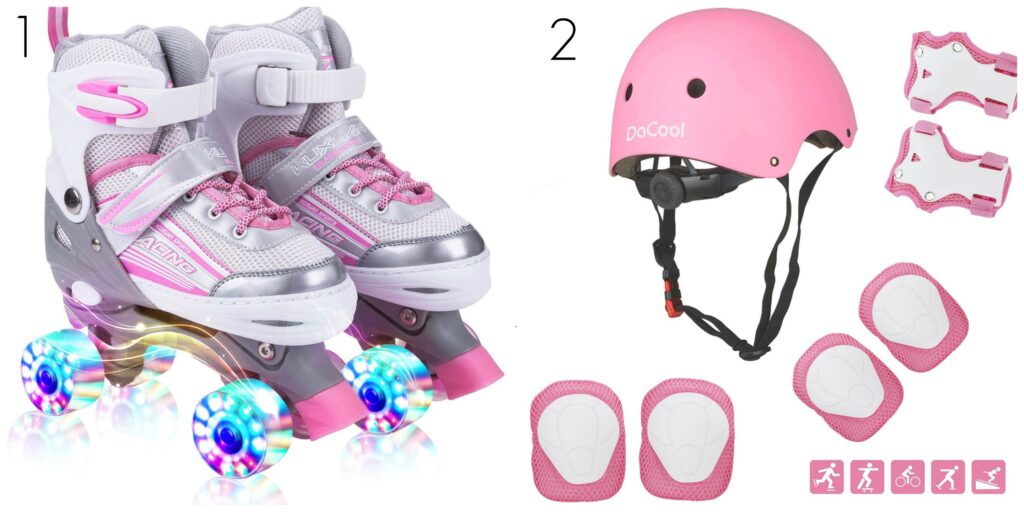 Read Books
We are doing a lot of reading!  Reading is one of the best things to do with children when you have to stay home.  We've always been readers, but it's even more important, now that she is out of school, that she keeps up her reading skills.  We do all kinds of reading: I read to Miss L., she reads to me, we have silent reading together, etc. etc. Here are some of our faves, both past and present: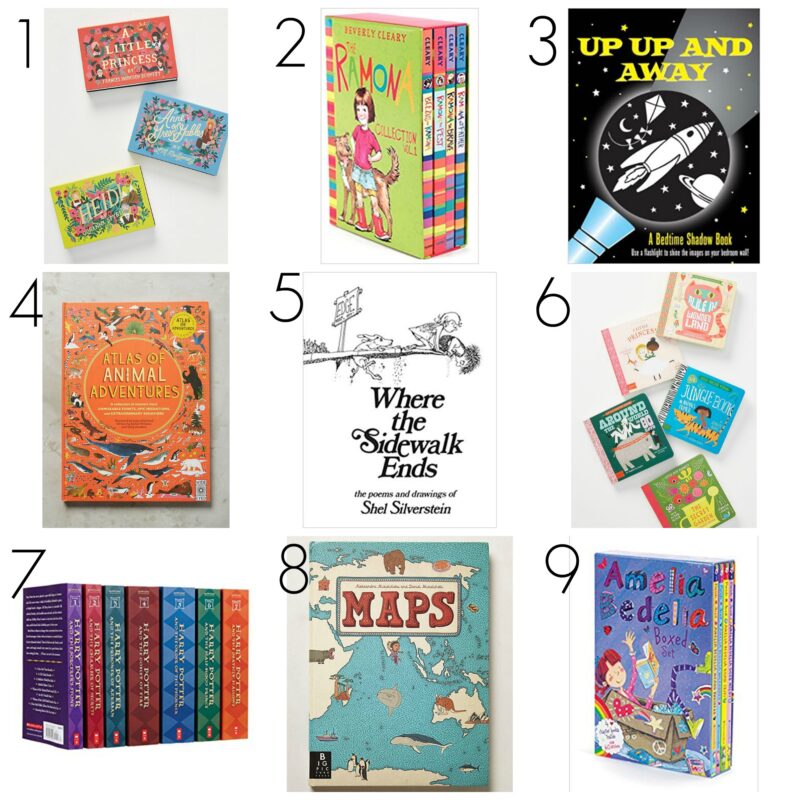 1  /  2  /  3  /  4  /  5  /  6  /  7  /  8  /  9
Listen to Audible Books
This is something new to us!  I've listened to Audible books before, but it really never occurred to me to have Audible books for her!  (Where was I on that one?!)  I've been downloading them onto her iPad for her to listen to, and she has been loving it!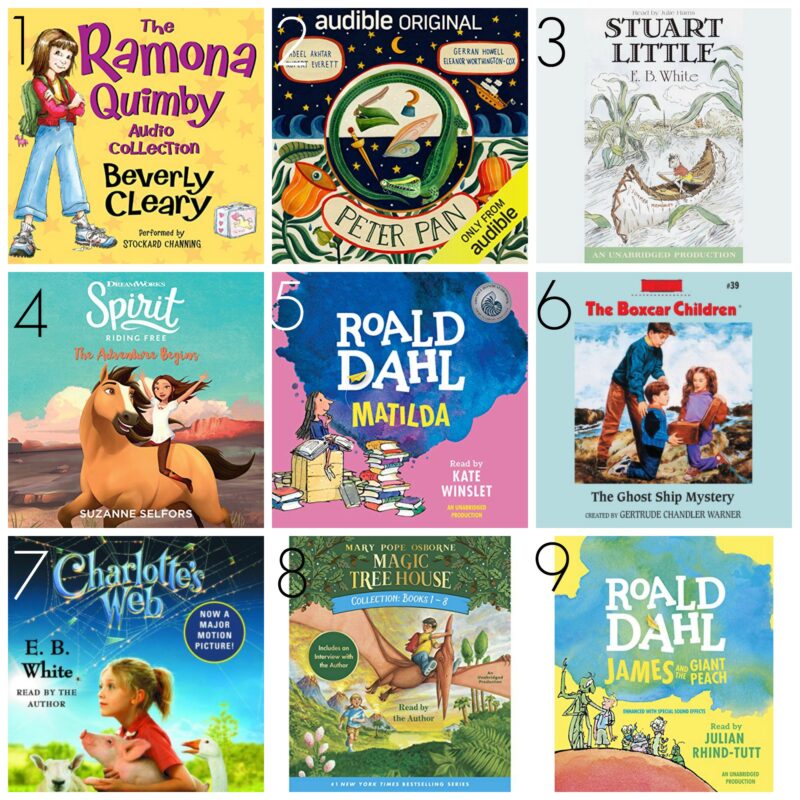 1  /  2  /  3  /  4  /  5  /  6  /  7  /  8  /  9
Watch Movies on Disney+
There are SO many places to watch movies these days, but if you haven't given Disney+ a try yet, I highly recommend!  It's my favorite app to use for finding movies that BOTH Miss L. and I enjoy…which can be a tall order 😉  Here are some of our favorites: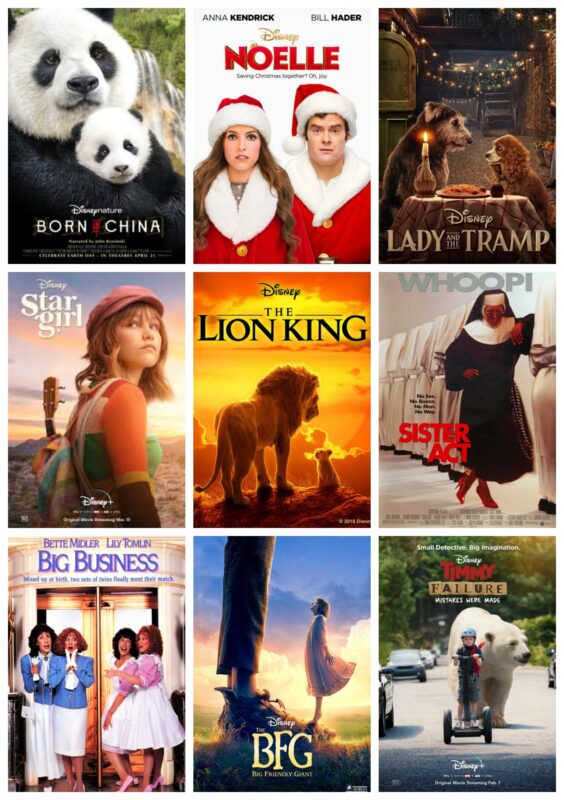 Have a Dance Party
One of Miss L's favorite things to do (and has always been one of her favorite thing to do) is have dance parties.  She loves a disco ball, she loves music, and she loves to shake her tail feathers! 😉  We got her the Crosley Blue Tooth Record Player for Christmas, and a few records to play on it.  She absolutely loves it, and loves to have dance parties with her records.  Alexa (the Echo Dot) is also very useful in dance party situations.  She can play every song you can think of by simply asking her to.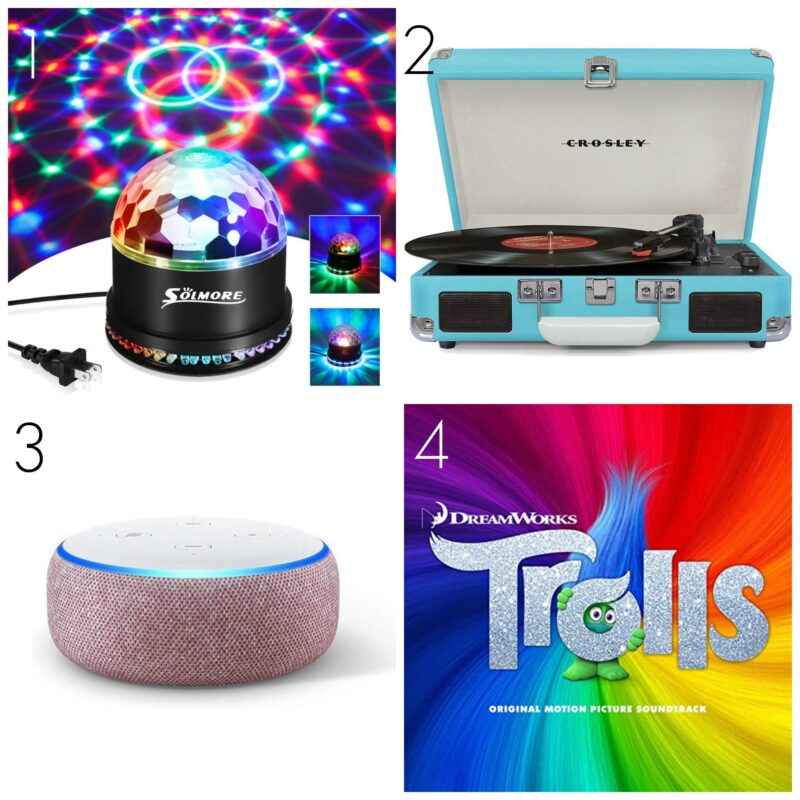 Make Something in the Kitchen
I have never been into cooking.  It's just not my thing. However, Miss L. enjoys a baking project, and this is the time to get busy in the kitchen!  The other day, I challenged her to follow the instructions and bake this banana bread on her own.  (I helped a bit, but she mostly did on her own.)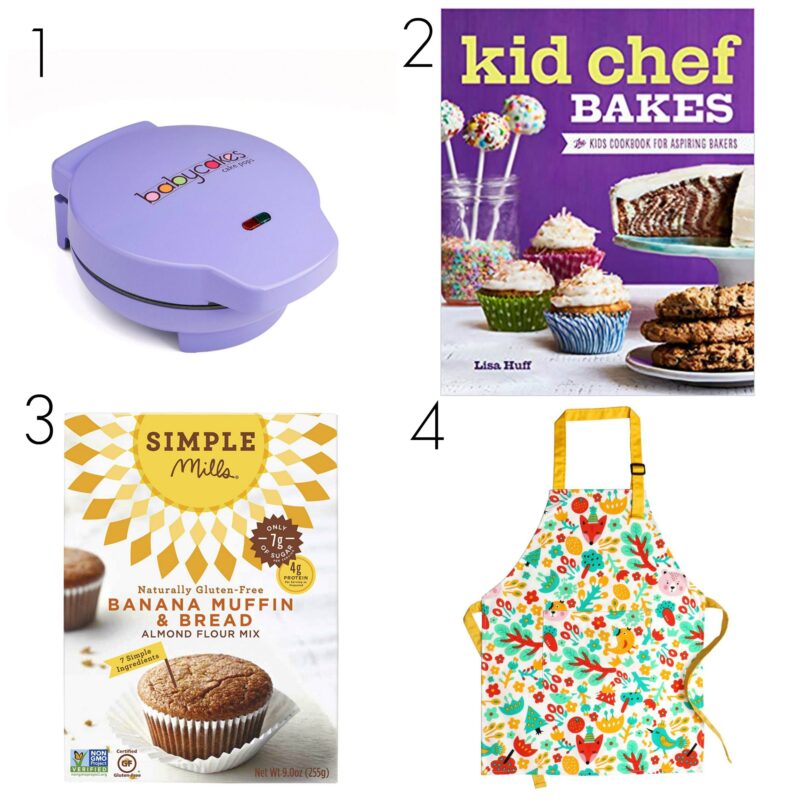 Play Games
This may be an obvious one, but now is the time to pull out alllll the games.  We have a new post-dinner routine of playing a few rounds of Skip.Bo or Uno.  Now that Miss L is older, it's fun to play games that we all enjoy!  She is also really enjoying Sequence and Battleship.  When she was younger (like 3-4 years old)  she used to love Count Your Chickens.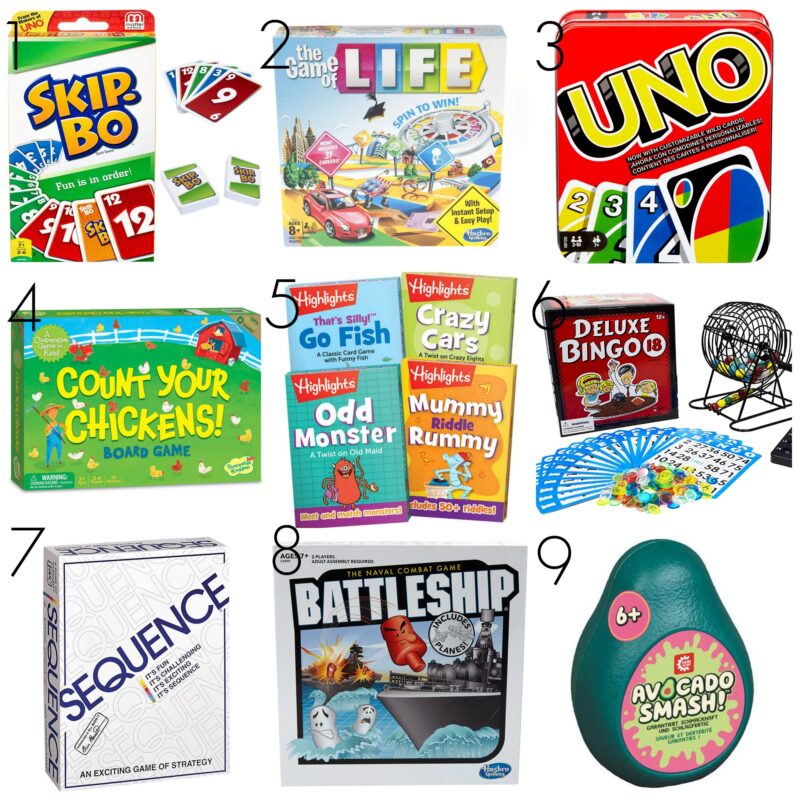 1  /  2  /  3  /  4  /  5  /  6  /  7  /  8  /  9
Take a Walk
The weather isn't fantastic around here, but we have still been bundling up and going on walks.  I'm really look forward to the warmer weather!!  Miss L. has always enjoyed birds, and bugs, and checking things out with her binoculars.  She also likes wearing her VTech Watch on our walks (which she can take pictures and videos on and count her steps with.)  My friend also shared this really cool Long Live the Bees Lesson Plan if you're looking for fun and outdoorsy educational ideas.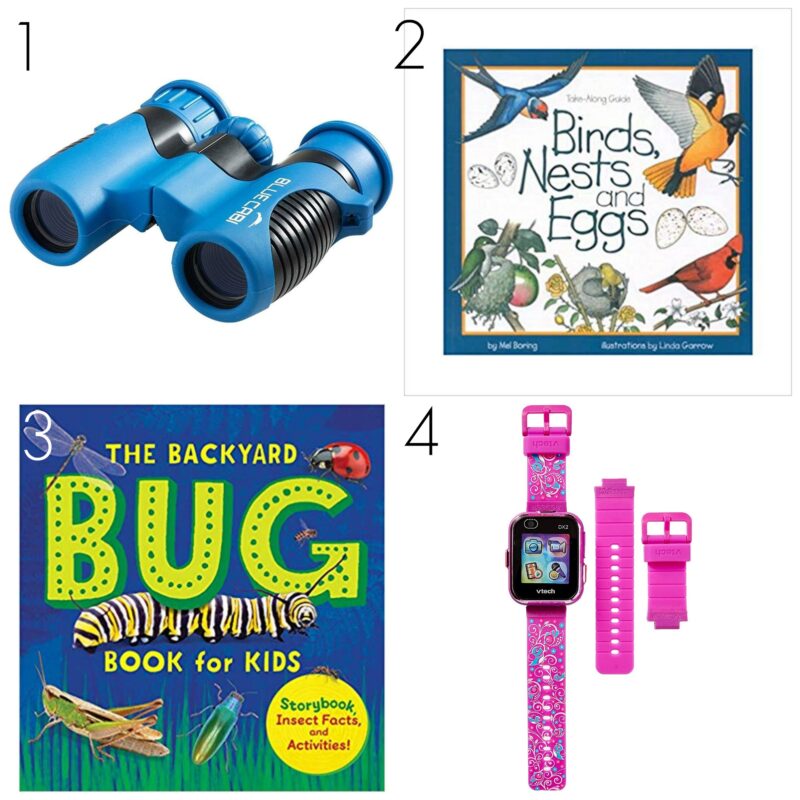 Do Yoga
One of the things keep me sane right now is doing yoga.  I've found yoga to be a really helpful tool in managing stress in my life, and at this particular time, stress management is SO important!  Miss L. has always enjoyed doing a few minutes of yoga with me (before she roams off and does something else..ha)  If you're looking for kids yoga check out Cosmic Yoga on Youtube!  Even really little kids can do it!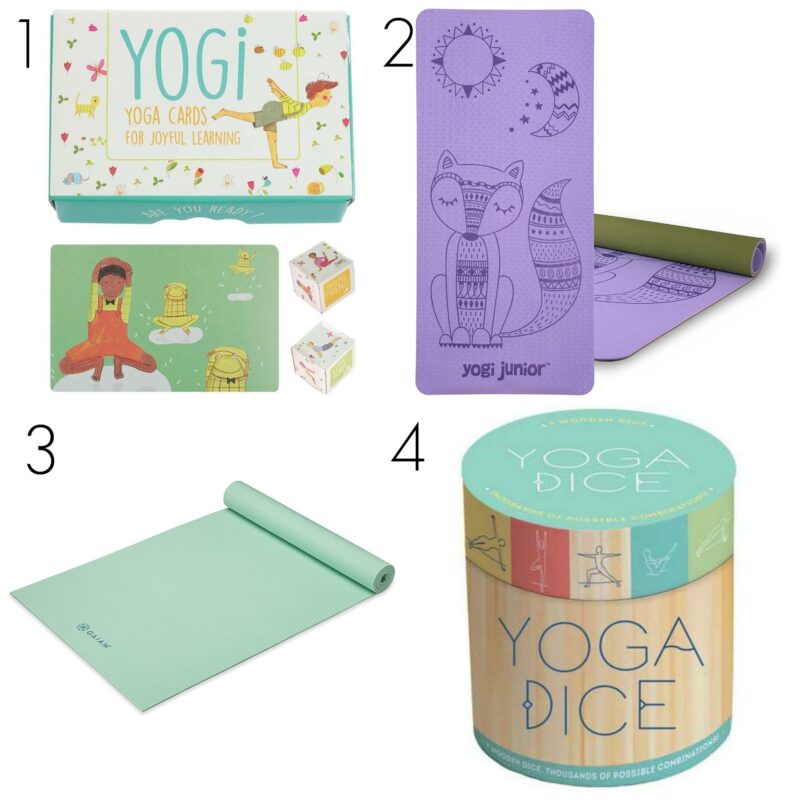 Build or Make Something
One of the ways we've been staying entertained is by making and building.  Here are some fun ideas for kids of all different ages.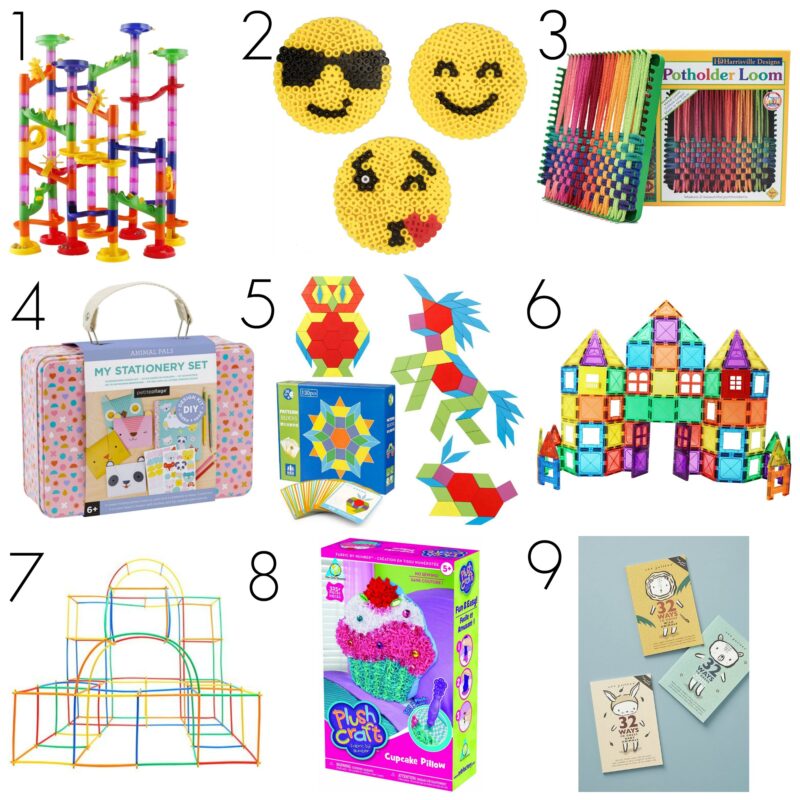 1  /  2  /  3  /  4  /  5  /  6  /  7  /  8  /  9
Have a Spa Day
Earlier this week I set up our master bathroom like a spa, and Miss  L. and I had a spa day.  We soaked our feet, did face masks, and I painted her toes.  She was tickled, and we burned up about an hour, so that was a win!  Ha!  We will definitely be making this a regular occurrence in our new "stay home" routine.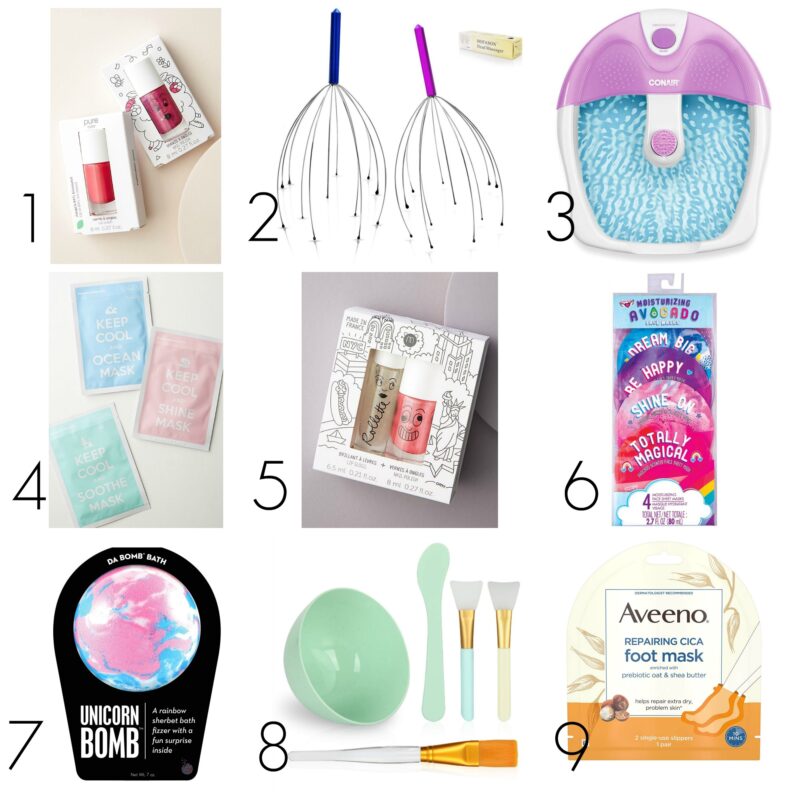 1  /  2  /  3  /  4  /  5  /  6  /  7  /  8  /  9  
Activity Books + Coloring
When it comes to things to do with children when you have to stay home, I think of activity books. They are entertainment that doesn't involve screens.  Need I say more?!  😉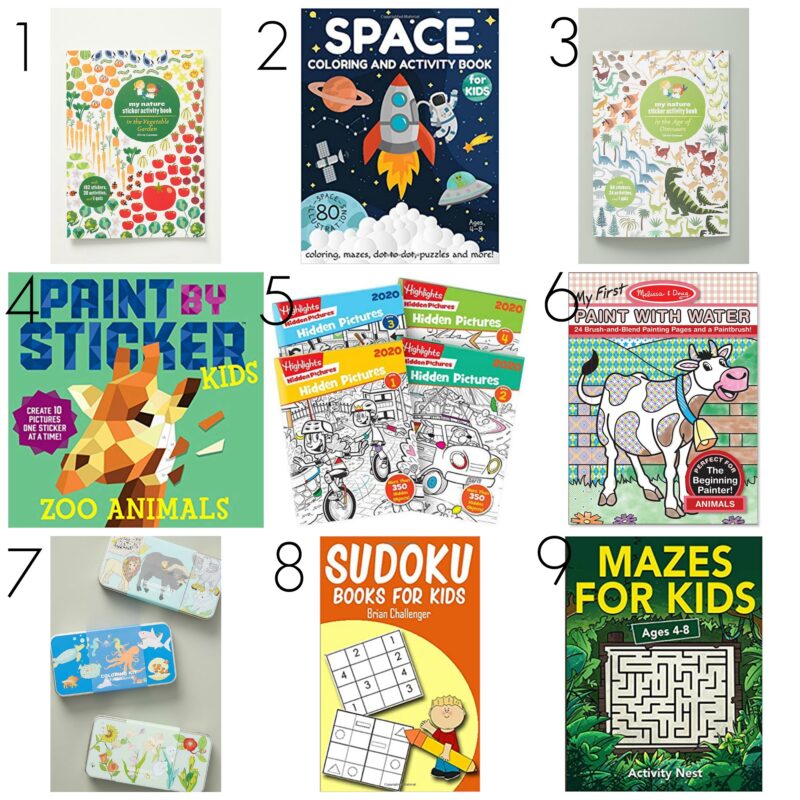 1  /  2  /  3  /  4  /  5  /  6  /  7  /  8  /  9
Write Letters
This is something that we have not done yet, but we really should!  Next week we'll send my Grandma a letter.  She's in a nursing home, and no visitors are allowed, so she'd appreciate a letter from me and Miss L.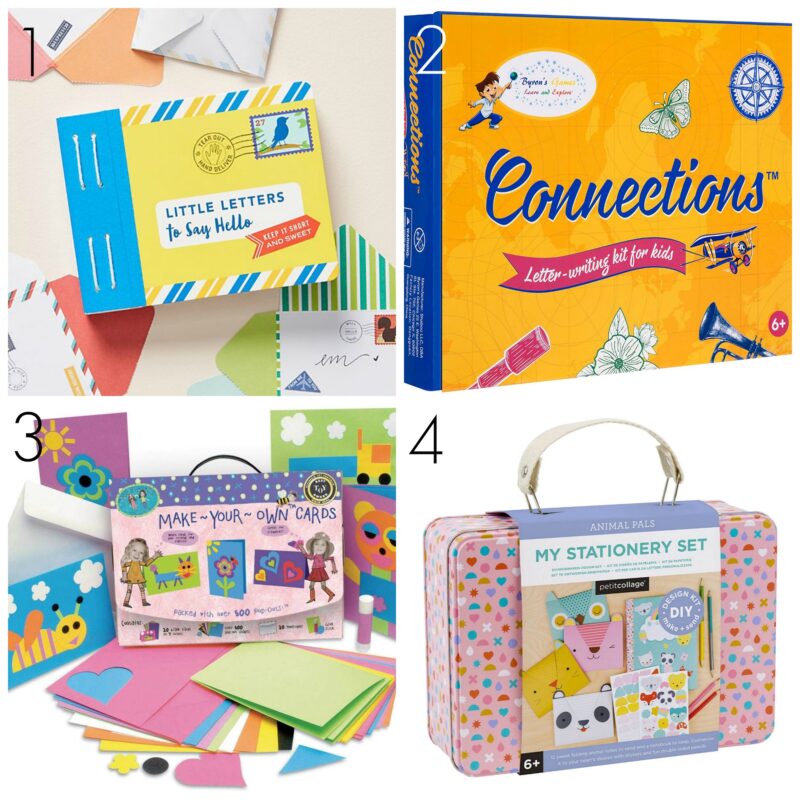 Be sure to pin 90+ Things to Do With Children When You Have to Stay Home for later!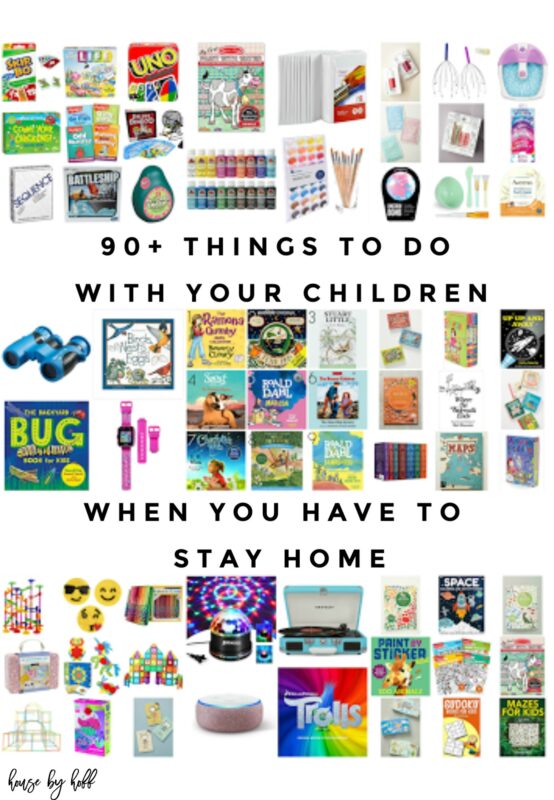 More Free Resources:
Virtual Tour of Henry Ford Museum
Scholastic Free Virtual Learning Resource Center
12 Famous Museums From Around the World Virtual Tours
Free Art Lessons from Mrs. Brown
Last week, I wrote a post with Simple Spring Decorating Ideas, where I shared my thoughts on how to make your home a bright and happy place to be this spring. Be sure to check it out!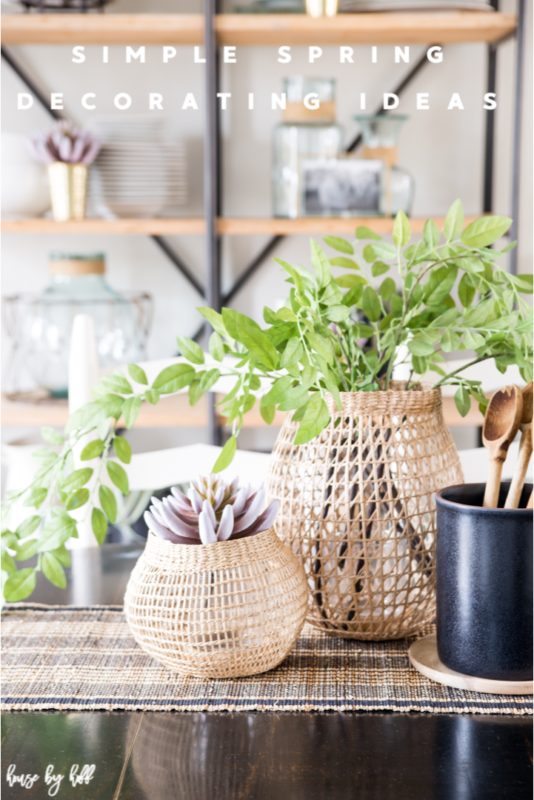 Okay, phew!  That was a lot of ideas!  I hope you found this helpful!  Wash your hands, stay home, and be safe, friends!  xoxo