If ever there was a time to get to know new bloggers and check out their work, it's now!  Today I'm sharing nine of my favorite bloggers who all share a similar style to mine.  We all love traditional and modern farmhouse style.  We all love neutrals and bright, clean spaces.  Each of these accomplished bloggers are so talented in their own way, and I'm excited for you to get to know them!

Chelsea – two twenty one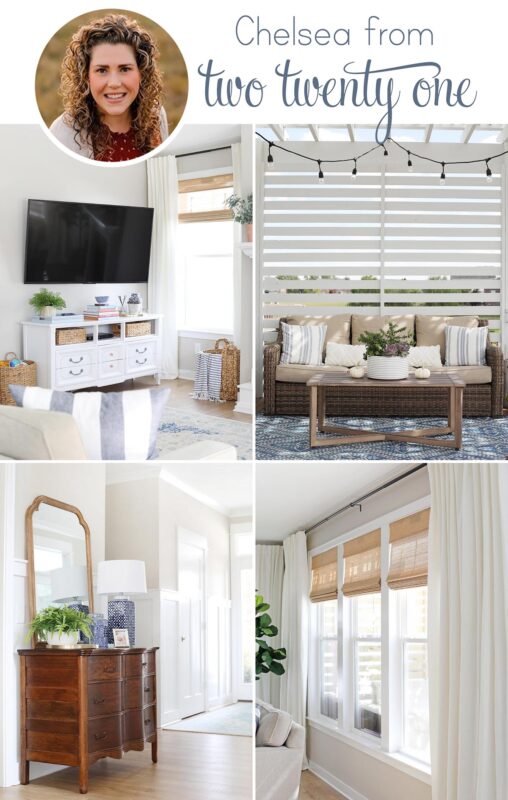 Living Room Window Treatments  /  Spring Entryway /  Fall Deck  /  Emmett's Nursery  /  Growing Peonies 
I'm so excited to start with my blogging turned real-life friend, Chelsea from Two Twenty One.  She and I have so much in common. We were sorority girls living a few houses down from each other at Indiana University during the same years, but never actually met each other until much later in life.  Our paths finally crossed as bloggers first, and then I think I kinda grew on her when we rode together down to Nashville for a Bloggers Retreat last year. 😉  Her boys are darling, her home is beautiful, and she's full of practical advice on just about everything home, parenting, and peony related.  Chelsea is definitely a blogger you should know!
Laura – inspiration for moms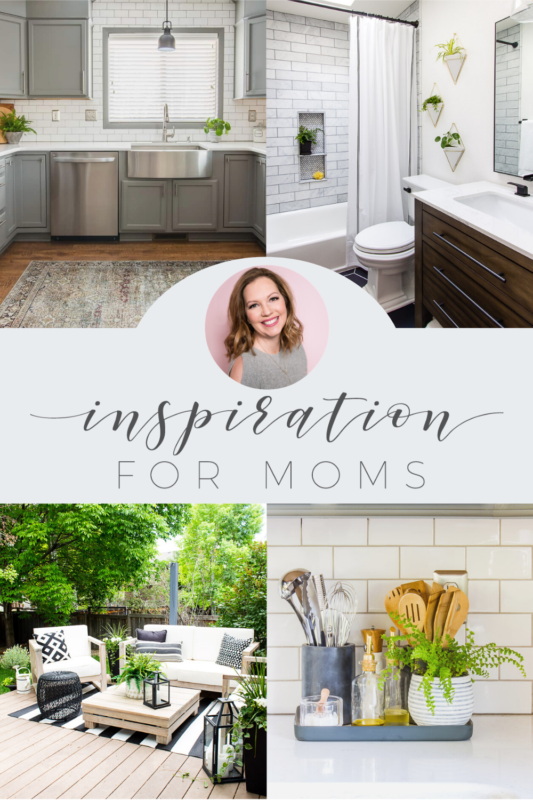 Layered Doormats Mix and Match  /  Home Tour /  How to Easily Paint Kitchen Cabinets You Will Love /  Kitchen Counter Organization  /  Creative Storage Ideas
The next blogger that you need to know is Laura from Inspiration for Moms.  Her blog is full of fantastic ideas on everything from decorating, to organization and storage, and her Friday Favorite Finds.  I always admire her beautiful home, bright gorgeous photography, and her fabulous organization ideas!  You definitely want to get to know Laura!
Carmen – living letter home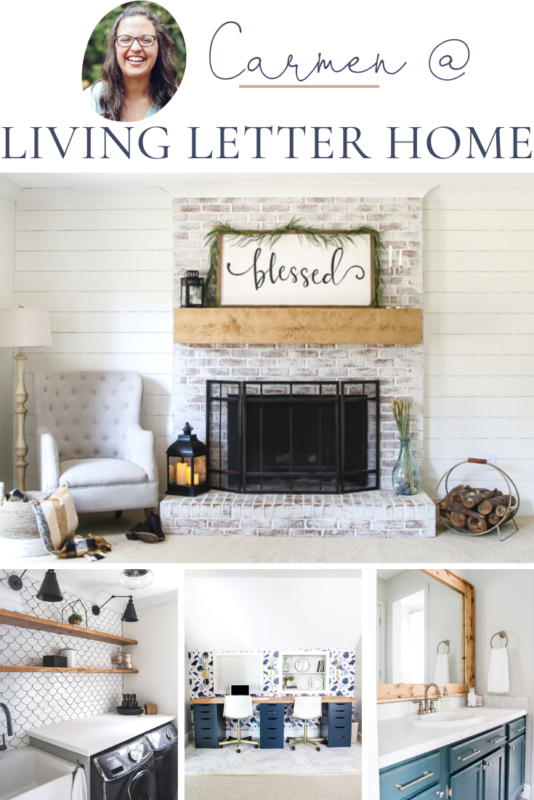 Maser Bathroom Refresh  /  Guest Bathroom Makeover Reveal  /  Restoration Hardware Inspired Dining Table  /  DIY Mirror Frame  /  Hula Hoop Spring Wreath
Next up is Carmen from Living Letter Home.  She and I have a lot in common.  We both have great DIY and knock-off ideas, but we both make our husbands do most of the math…ha!  She is great at teaching her readers how to let their home tell it's own story and reflect your personality…even if it;s a ridiculous one!  Ha!
Jennifer – clean & scentsible

Household Organization Diet /  Kitchen Spring Decor  /  Best Free Easter Printables  /  8 Steps to an Organized Kitchen
Meet Jennifer from Clean & Scentsible!  She lives just outside Vancouver, Canada with her husband and two boys.  She's been blogging for 10 years, and wrote the book: The Home Decluttering Diet.  She loves neutrals with pops of color and shares lots of seasonal inspired home decor!
Laura – duke manor farm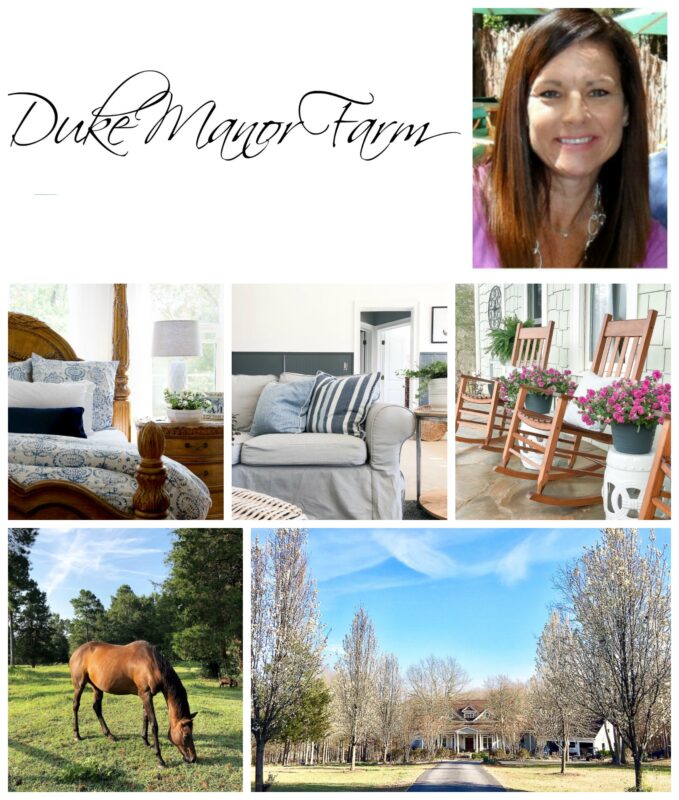 Welcome to My Home  /  Snippets of Spring at Duke Manor Farm  /  Pros and Cons of Painting Kitchen Cabinets White  /  How to Tile a Bathroom Like a Pro
Next is Laura from Duke Manor Farm.  Laura lives in Northeast Georgia on a beautiful piece of property that they named Duke Manor Farm.  Laura loves to blog about everything from interior decorating to garden tips, and her stories of living on their farm.  Her beautiful home has so many wonderful rooms to roam, and her front porch looks like a place I'd love to spend time on!
jennifer – Jennifer maune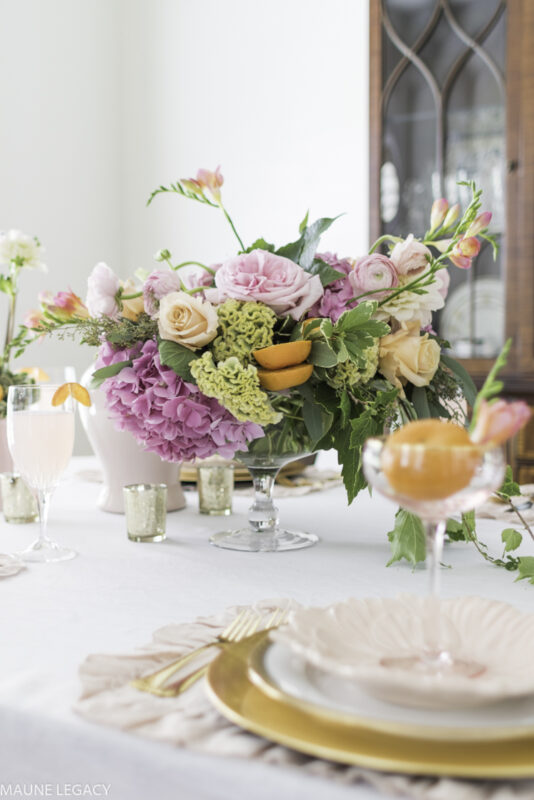 Spring Decor  /  White Bathroom Ideas  /  Citrus Tablescape  /  White Kitchen Remodel  /  Built-In Bookcase Decorating Ideas
Jennifer from Jennifer Maune is a lifestyle blogger who shares home design, DIY, recipes, and entertaining ideas.  She has a beautiful elegant modern farmhouse style and graduated from culinary school to become a chef!  She loves sharing home renovations, tablescapes (can you even believe that Citrus tablescape?!) and all things holiday.
Rebecca – Hello central avenue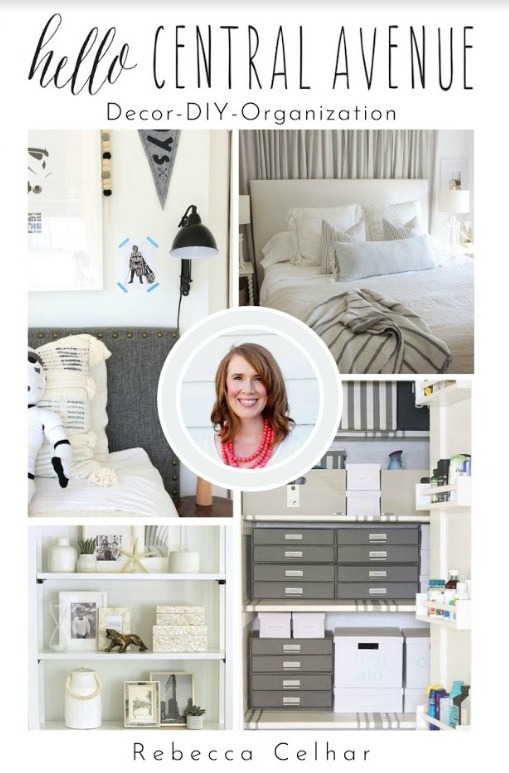 Easy DIY Spring Hoop Wreath  /  Master Bedroom Update On a Budget  /  DIY Lego Storage Ideas for a Small Space  /  DIY Custom Wall Decals with Spray Paint
Meet Rebecca from
Hello Central Avenue
.  Her budget friendly home decorating and DIY ideas are fabulous, and she has the best ideas for organization.  Everything in her home is organized down to her office and closets…impressive!!!  I adore her simple and classic style in clean neutrals.
dede – designed decor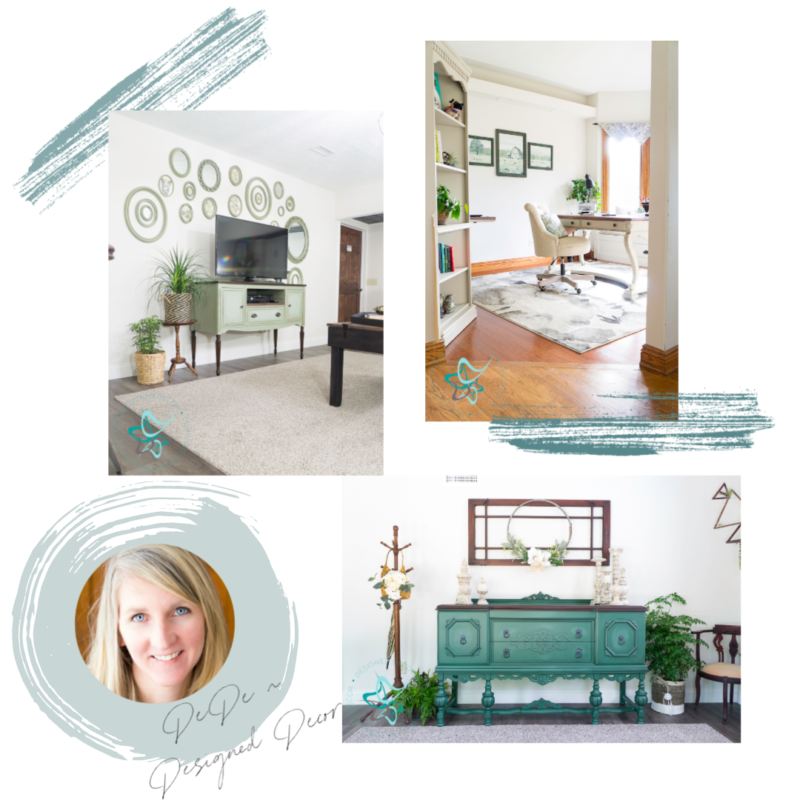 Amazing Budget-Friendly Office Makeover  /  Modern Transitional Living Room Design With Touches of Vintage  /  Warm Bold Inviting Entryway  /  Modern Kitchen Makeover for the Guest Suite  /  Budget Friendly Mudroom
The talented DeDe from Designed Decor is up next.  DeDe is a furniture painting master, and even offers Furniture Painting Workshops!  She loves to decorate in a transitional style with touches of vintage (a girl after my own heart!)  Her style is budget-friendly and modern and beautiful!
ashley – simply designing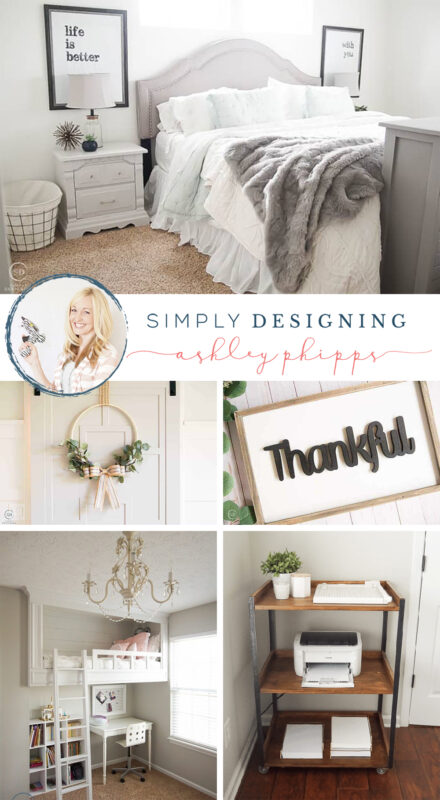 Painted Gray Bedside Table  /  Girls Shared Bedroom and a Baby Nursery Reveal  /  Summer Hoop Wreath  /  How to Make a Farmhouse Sign  /  How to Make a Farmhouse Sign  /  DIY Printer Cart
Last, but certainly not least, is the beautiful Ashley from Simply Designing.  Ashley and I go way back (she used to be an Indiana girl, but recently moved to Washington!)  Ashley is working to design and build their family home among the gorgeous Washington trees.  She loves to share simple, yet beautiful and functional ideas that are accessible to all.  She also shares recipes and travel ideas.  Ashley is definitely one to follow!
~
I hope you enjoyed getting to know some new bloggers, and I hope you'll find them as inspiring and wonderful as I do!