Botanical prints have long been a favorite of mine.  Whether they be moody and dark, or bright and cheerful, I am pretty much always down to hang them on my walls.  Floral art is appropriate in literally every room in your house from the living room to the bathroom, so they are easy to switch up or rearrange around your home.  I was recently searching for a botanical print for a friend, and I ended up finding several gorgeous botanical prints on Walmart's website. I even found several that I already have in my home!  It was an easy decision to throw this post together and share my favorite beautiful botanical prints from Walmart!
Beautiful botanical prints from walmart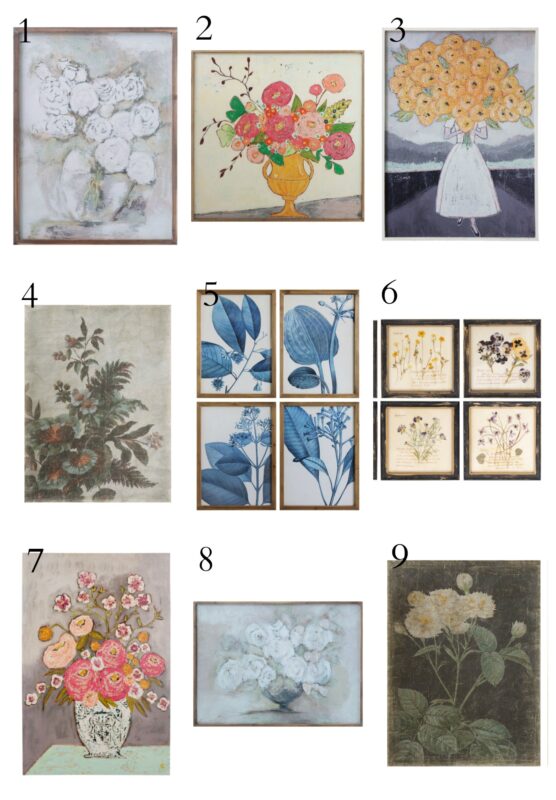 1  /  2  /  3  /  4  /  5  /  6  /  7  /  8  /  9  
Decorator Paper Floral Prints
I've had lots of questions about the large scale art in my bedroom, and many people are surprised to learn that it's actually decorative paper!  There is no backing, no framing, and no canvas.  It is a great option for apartments, dorm rooms, or other spaces that require temporary wall treatments.  I actually just used masking tape rolls to hang the artwork in our bedroom!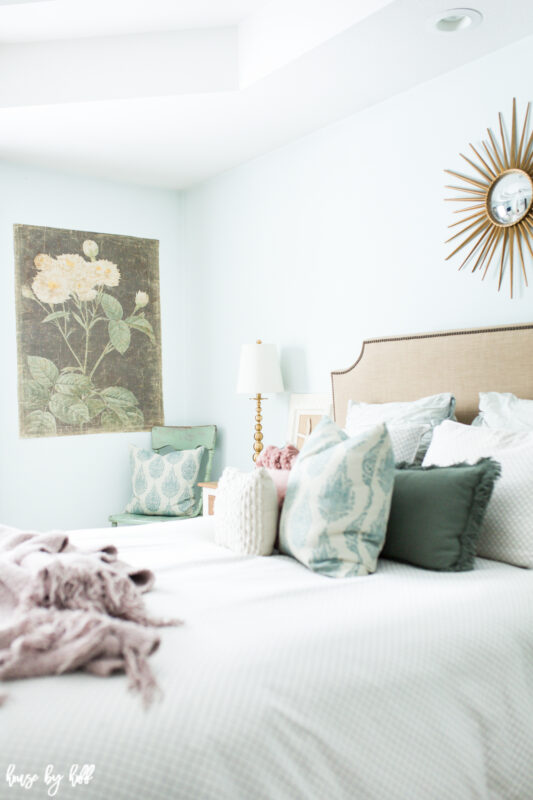 This decorator's paper is a really thick and came rolled up in a tube.  It's got kind of a wrinkly texture and looks very vintage right out of the package.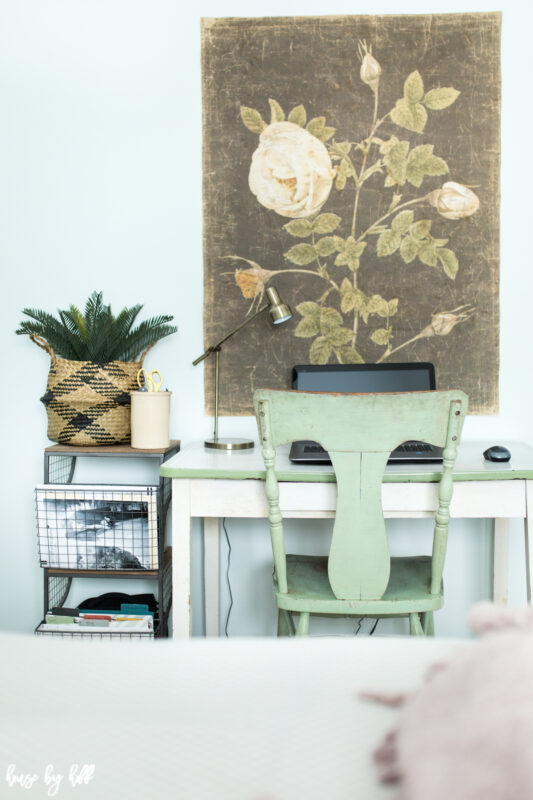 I hung this dark and moody piece above my workspace, which is nice to look at while I'm working. 😉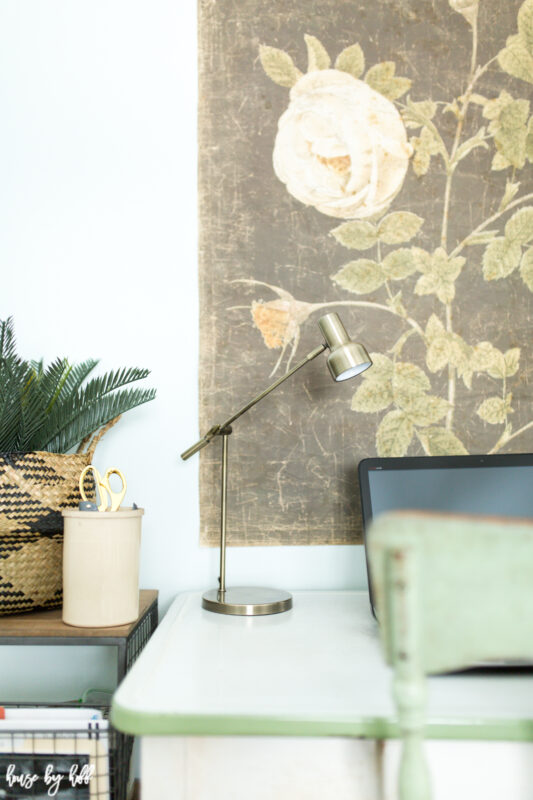 Framed Botanical sets
Botanical sets can be such a great way to fill empty walls.  We have a long skinny wall space in the entryway that has a cute set of six small botanical prints hanging neatly in rows. 🙂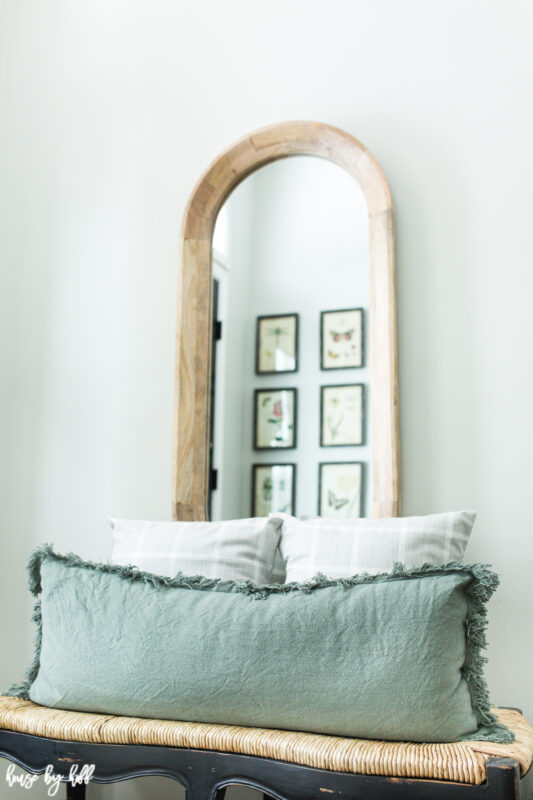 These prints are so classic and pretty! While I can't source the exact set, I have found some similar options here and here.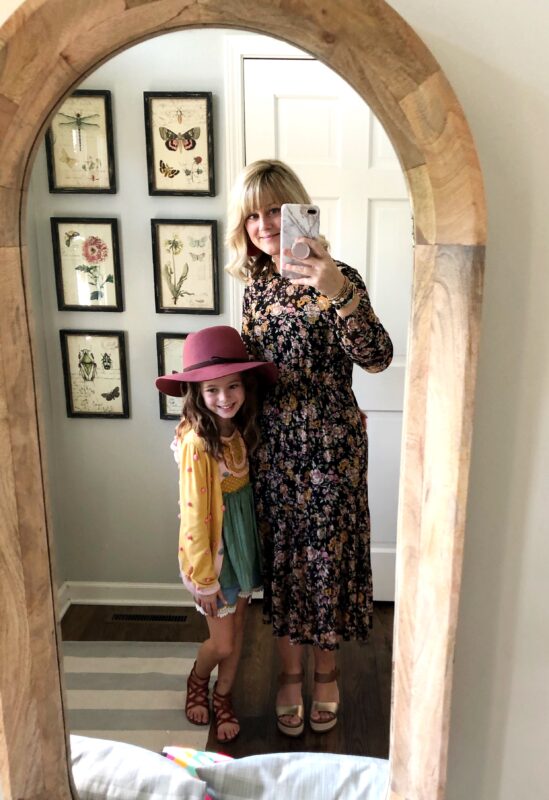 large scale wood framed canvas and fabric prints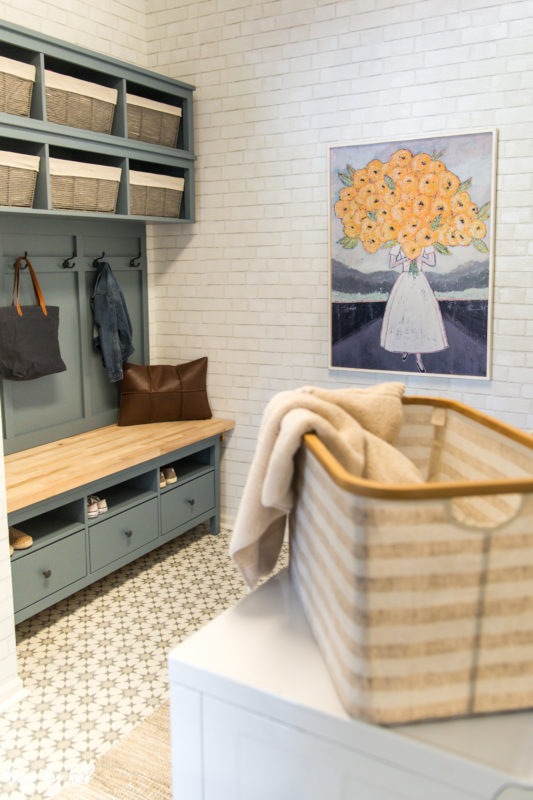 I'm obsessed with this gorgeous wood framed beauty in my laundry room.  It's actually a painting reproduced on a fabric and framed in a beautiful wood frame.  It's a moody, yet happy, and it's the perfect piece to look at when we walk into our home!  You can see all about our laundry/mudroom room makeover and get all the sources here.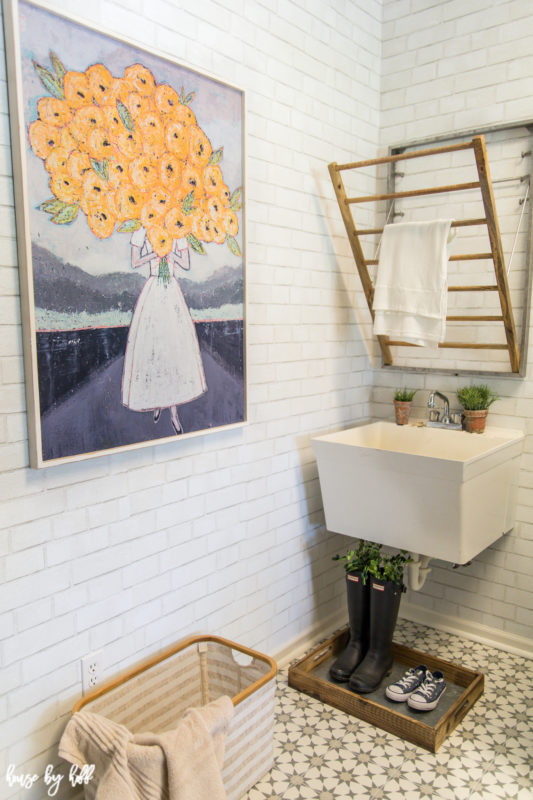 Don't forget to pin this post for later!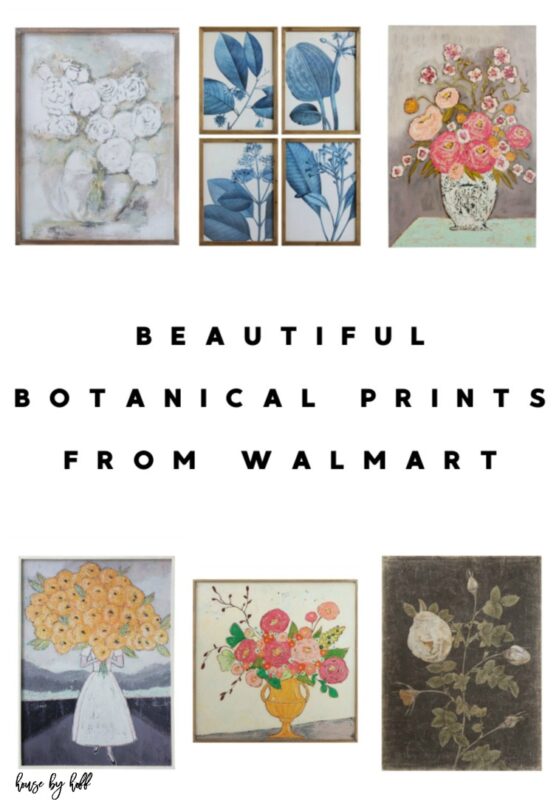 Have a great day!