Who is ready for spring break?!  This month's Girl Guide is focused on all the girly goodies we need for spring break.  From bathing suits, to cover ups and accessories, I've got you covered! 😉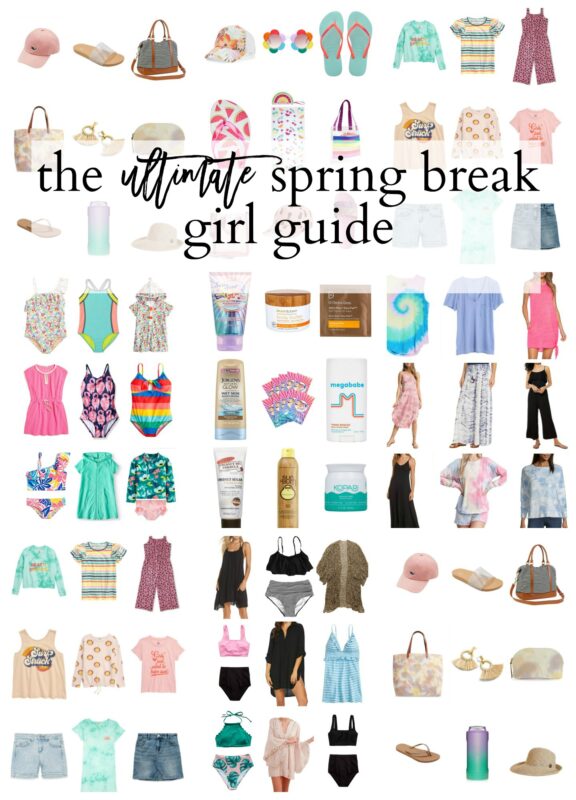 In a rare move, the Hoffs are actually going on Spring Break this year!  (We usually take our big trips in the summer.) But this year, we're packing up and heading to Florida at the end of March, which means I've been searching the internet for cute (and flattering) bathing suits, cover ups, and all the spring break goodies for myself and Miss L.  Spring break always presents a packing challenge.  You never know exactly what kind of temperatures to expect, or what kind of weather you'll encounter…you have to be prepared for anything!  My Ultimate Spring Break Girl Guide reflects that challenge, and I've tried to think of everything from sweatshirts to sunscreen!  😉
Enjoy browsing my curated and categorized favorites for spring break, and make sure to follow along on my Instastories for try-ons and more details!
WOMEN'S Swim and Cover Ups
When it comes to swimsuits for myself, I prefer two-pieces with plenty of bum coverage!  All of these suit options are mom-friendly and give adequate coverage!  (I own them all, so they've all passed my coverage test…ha!)  I find that my cover ups are just as important as the suits themselves.  They need to be cute, stylish, and versatile!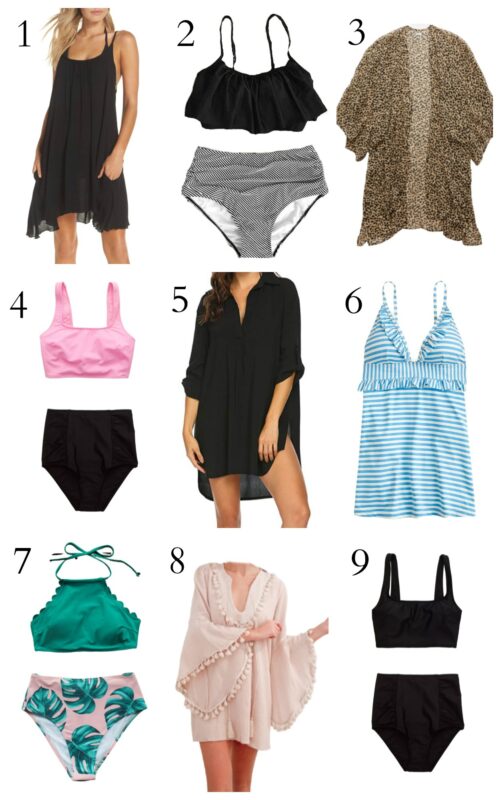 1  /  2 / 3  /  4  /  5  /  6  /  7  /  8  /   9
Women's Clothing
I have a confession to make:  I do not wear shorts.  Ever.  When it comes to hot weather, I need clothing options that are breezy, feminine, and stylish…and not shorts. I end up wearing a lot of dresses, t-shirts with breezy palazzo pants, or casual rompers when I'm on vacation.  It's just my comfort zone and what looks best on me.   When I'm traveling I like to pack effortless pieces that can work as dress-up or dress-down options.  Below you'll find my tried-and-true favorite travel clothing options for warmer weather destinations.  Can you tell that I'm REALLY into tie-dye?!  Ha!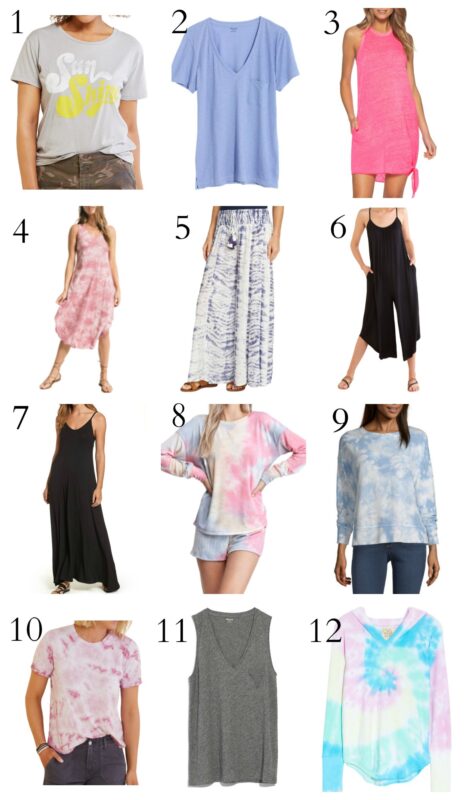 1  /  2  /  3  /  4  /  5  /  6  /  7  /  8  /  9  /  10  /  11  /  12
Women's Accessories
Versatility is key when it comes to packing accessories.  You have to choose items that can work on the beach, by the pool, or for dinners out.  I normally pack one hat, one extra purse or bag, a couple pairs of shoes, and a few pretty pieces of jewelry.  Simplicity is best when it comes to vacation accessories!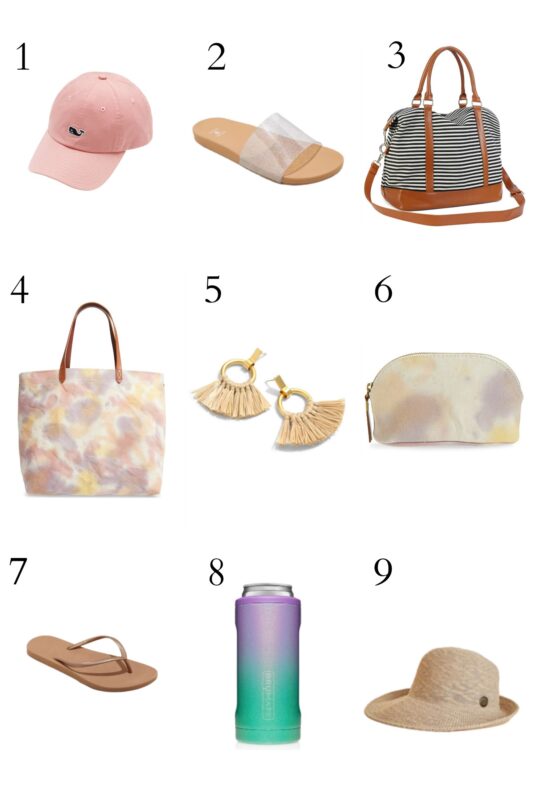 1  /  2  /  3  /  4  /  5  /  6  /  7  /  8  /  9  
Girls' Swim and Cover Ups
Miss L loves to swimsuits that are ruffly and feminine, and I love cover ups for her that double as an outfit if necessary.  Below are our favorite suits and cover ups for little girls.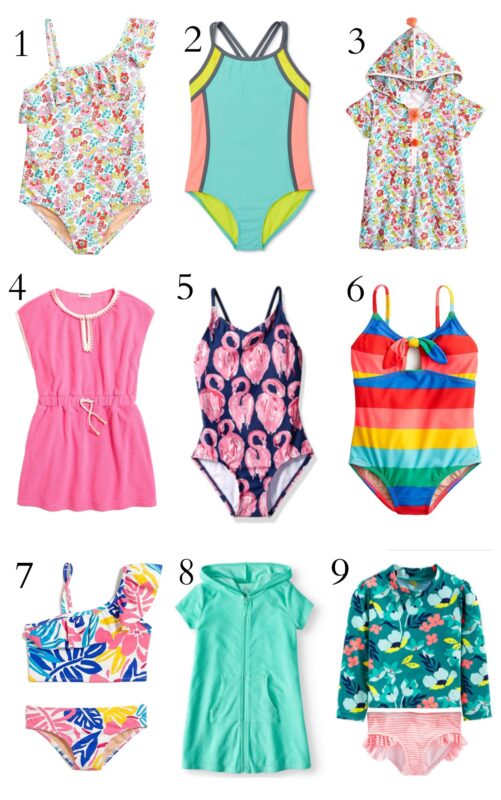 1  /  2  /  3  /  4  /  5  /  6  /  7  /  8  /  9
Girls' Clothing
Since she is eight years old, Miss L. is into looks that are a little more tweeny and trendy.  She and I have had fun looking for our favorite easy to pack pieces for her vacation wardrobe!  Each of the pieces below will be making the spring break cut!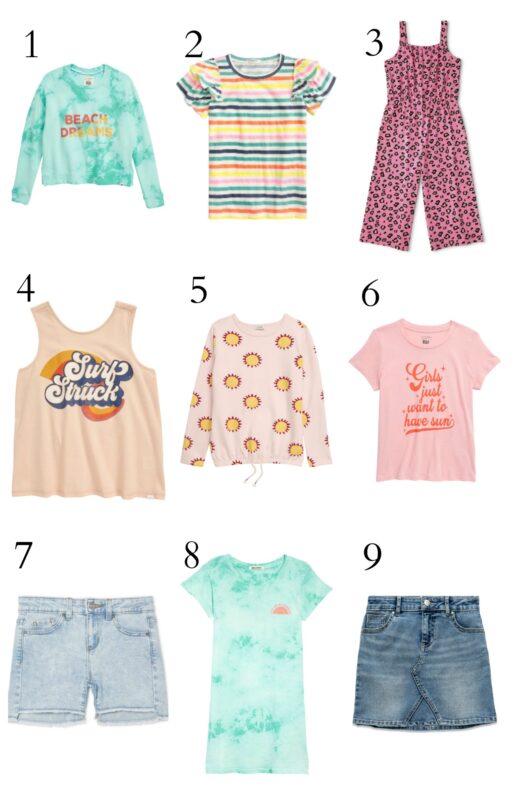 1  /  2  /  3  /  4  /  5  /  6  /  7  /  8  /  9
Girls Accessories
There's nothing better than girly accessories, and you know my babe is going to have all her vacay goodies packed and ready!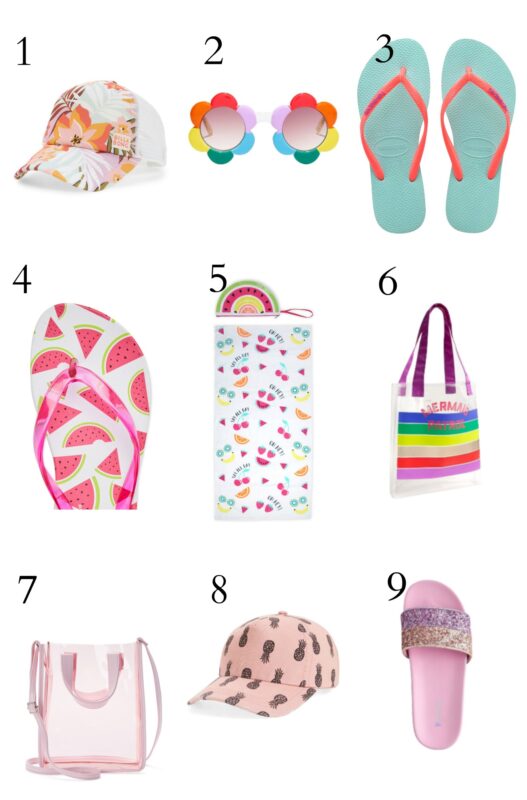 1  /  2  /  3  /  4  /  5  /  6  /  7  /  8  /  9
Skin and Body
The pre-vacation exfoliation and self-tanning ritual is key to a nice vacation glow!  I'm religiously using my body scrubs and self-tanners this time of year!  I'm obsessed with my Jergens Natural Glow Wet Skin Moisturizer (which I apply right after I shower, but before I dry off).  It's the easiest to apply (and most fool proof) self-tanner that I've found! 😉  I also used my Dr. Dennis Gross wipes for my face and neck.  I've been using these wipes for years, and they give me an immediate glow and improved color for instant gratification!  The Megababe Thigh Rescue is a must-have for the humid beach and pool environments.  The thigh chafe is real, guys, and this product helps prevent the discomfort!!!  Pack it in your beach bag, and thank me later!  😉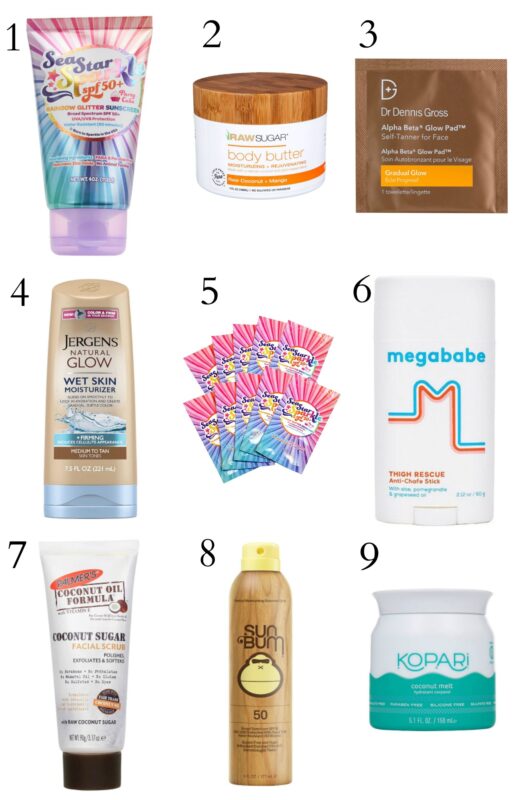 1  /  2  /   3  /  4  /  5  /  6  /  7  /  8  /  9
I hope this helps you prepare for your spring break, whether you're staying home or traveling!
Have a great day!  xo