It seems to me that fall is slowly sneaking into the nooks and crannies around here.  It starts with a cool day here and there, the mums and pumpkins start to show up outside of the stores and at the farmer's market, and then, sure enough, the leaves begin to look a little less green as they begin their transition.  That's what September is, really, a transition from summer to fall.  I welcome the transition most years.  I'm ready for fall's cooler temperatures, ready for a change of scenery, and ready to make my home feel more cozy and warm.
~
Welcome to our fall home tour!  If you are popping by from Home Made Lovely, welcome!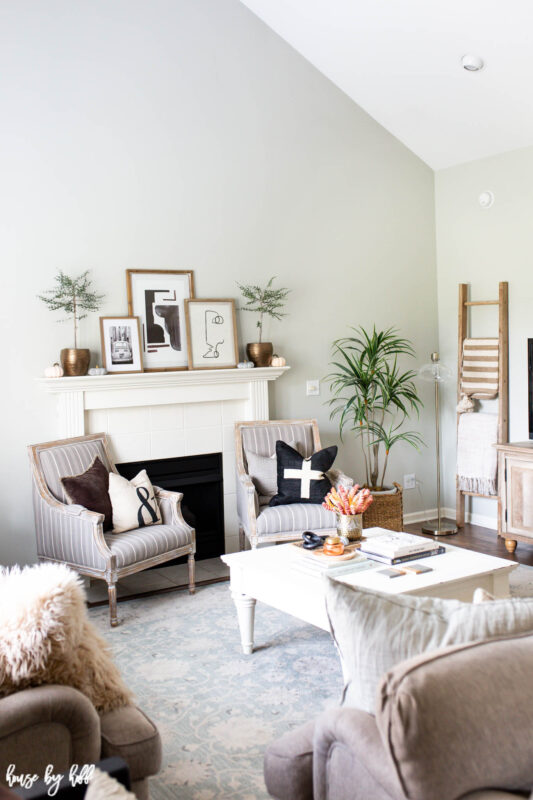 Adding little touches like a fall candle, some little pumpkins here and there, and bringing in some warmer colors is my way of marking the transition to fall.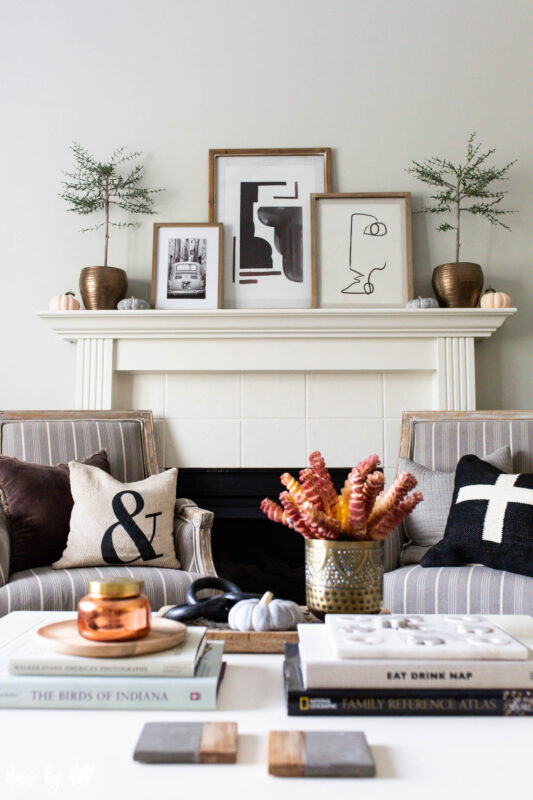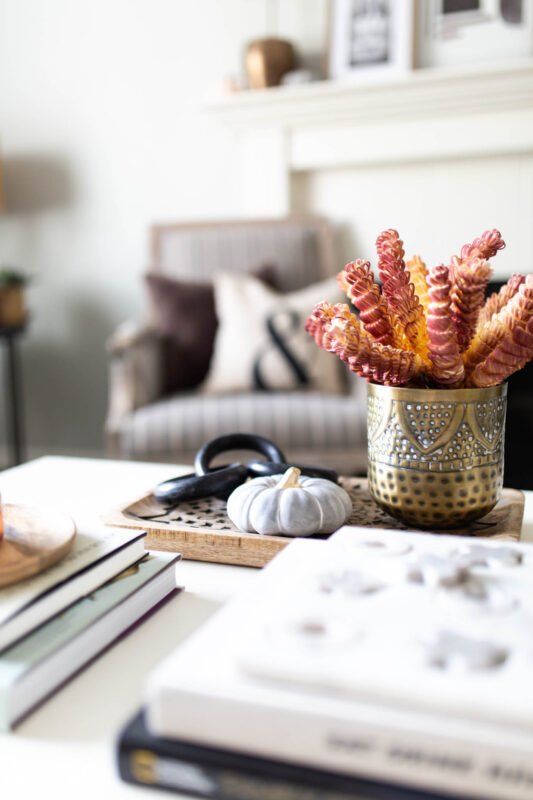 It's funny how adding four little pumpkins to your mantel can make a difference, isn't it?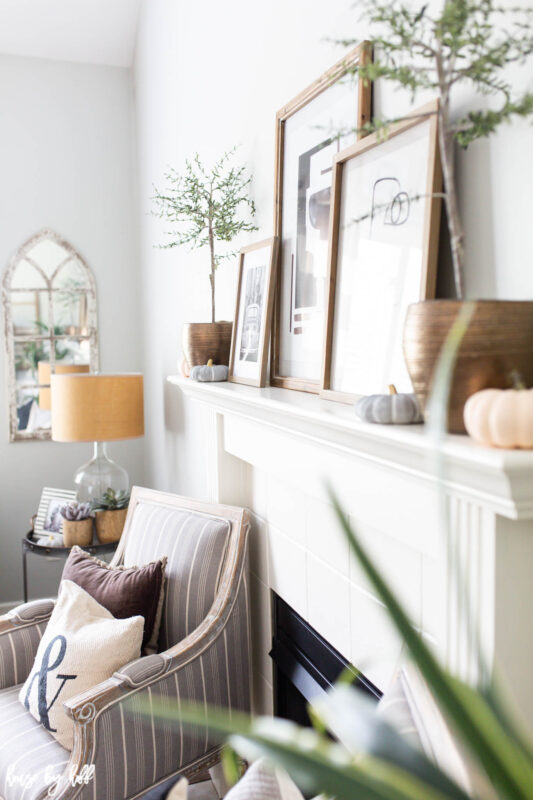 I see my shelves as an opportunity to showcase my current favorite colors, textures, and accessories.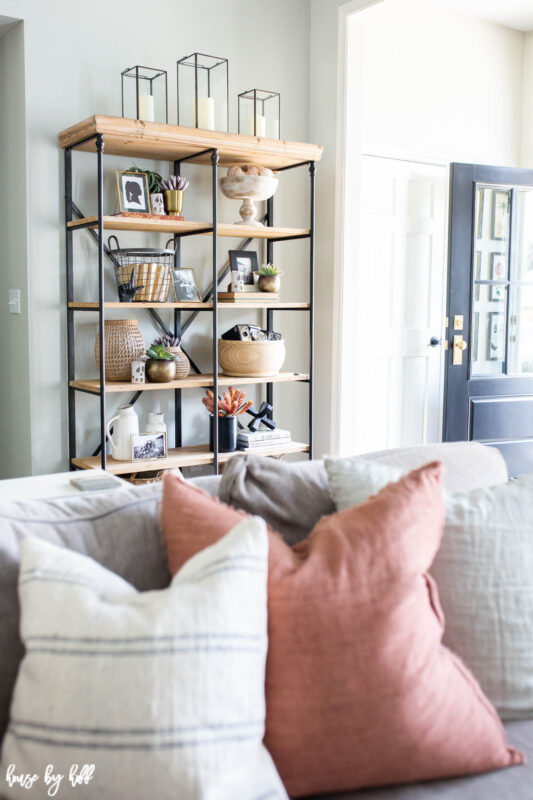 These little skeleton votives might be a bit premature, but their just too cute not to display. 😉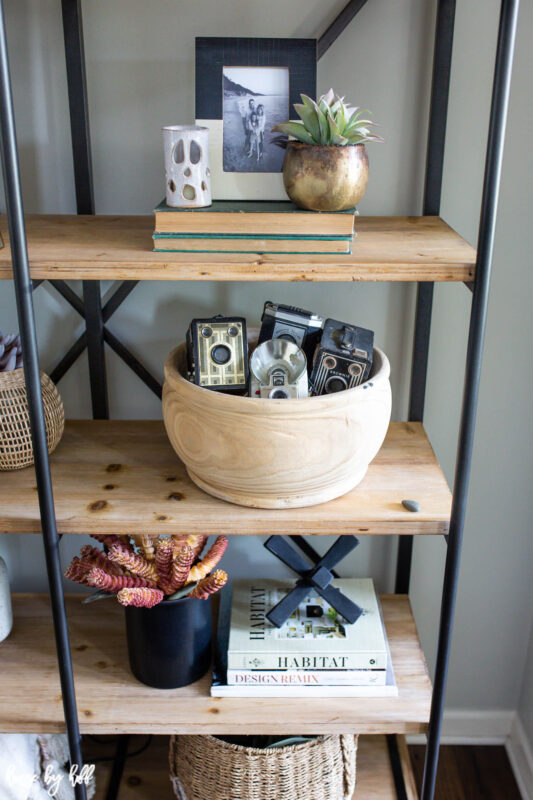 With the open concept of our home, the living room must flow with the dining room, which must flow with the kitchen…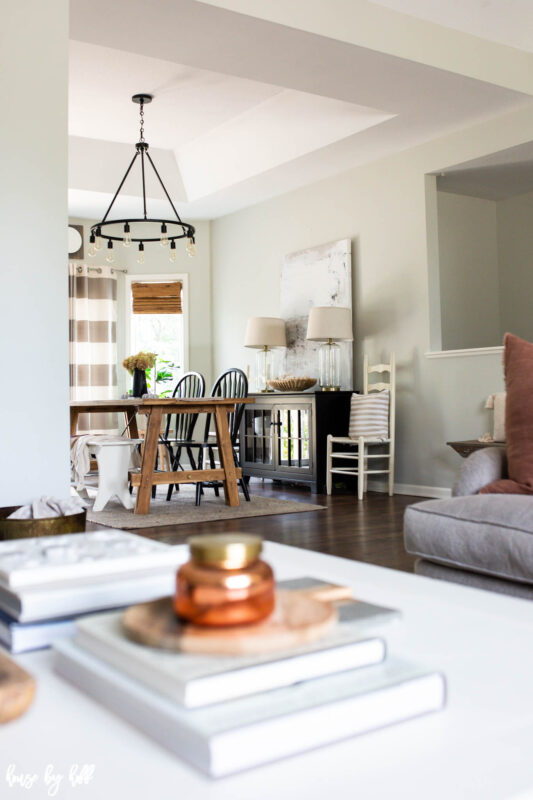 I use the same color palette and simple decorating method in each space.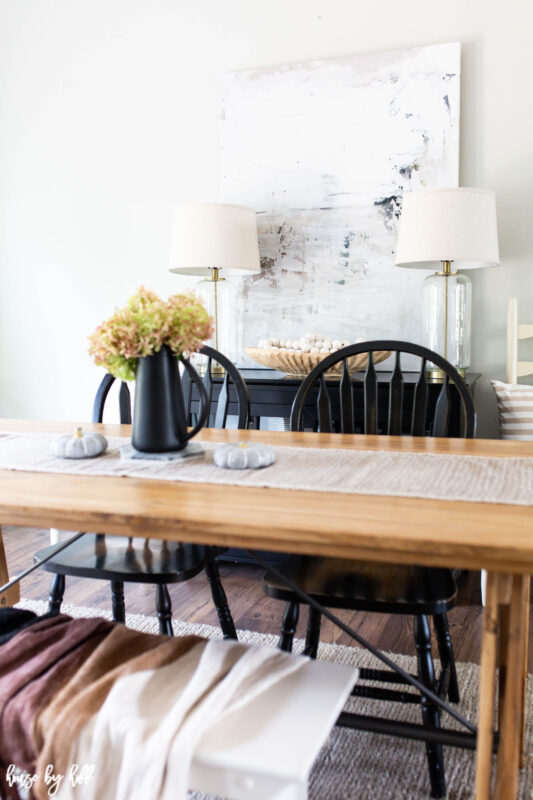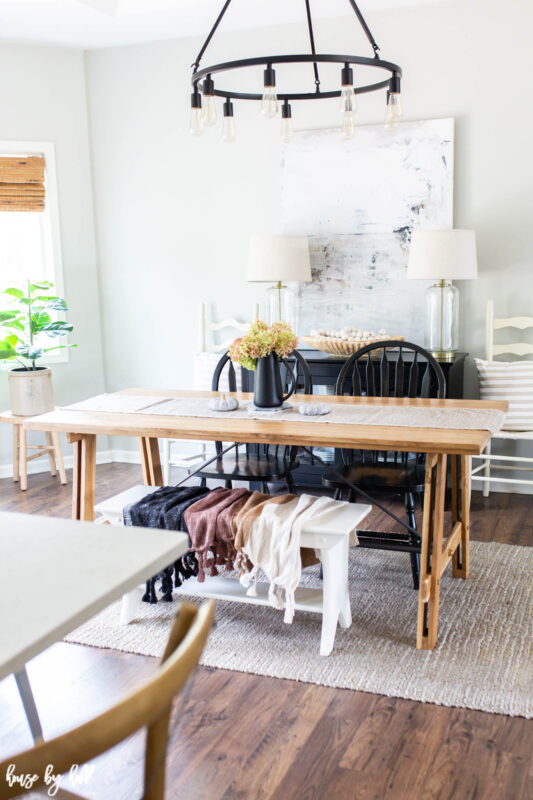 There really isn't much "fall" going on in the kitchen, but she's still a pretty space to share. 😉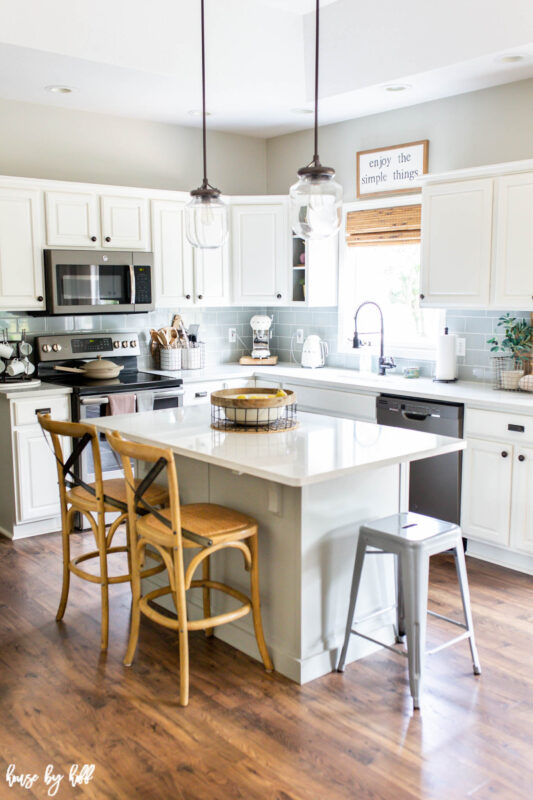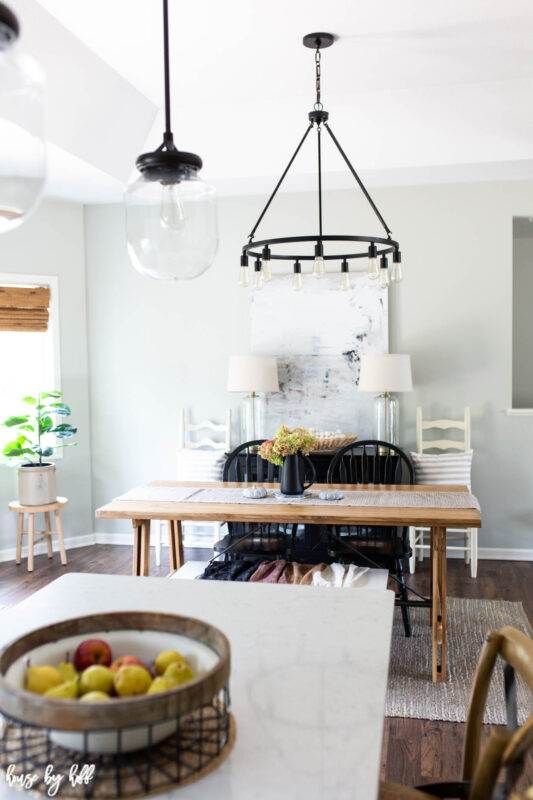 Be sure to check out the next stop on the tour, Lemon Thistle!

This week I'm joining some of my talented blogging friends for the Fall Seasonal Simplicity Series. All week long we are sharing our homes decorated for Fall. Be sure to check out all of the beautiful inspiration by visiting today's tours, and pop by again during the week to visit everyone else who is sharing!
Sharing with me today…
Wednesday
And sharing the rest of this week…
Monday
Tuesday
Thursday
Friday