January is flying along, and I am just trying to keep up!  It's already week 3 in the New Year New Room Challenge, and I am going to give you updates in photos!
The paint from Clare Paints arrived!  This was amazing because I didn't even have to go to the paint or home improvement stores for supplies! Everything came in the mail, and it was awesome!!!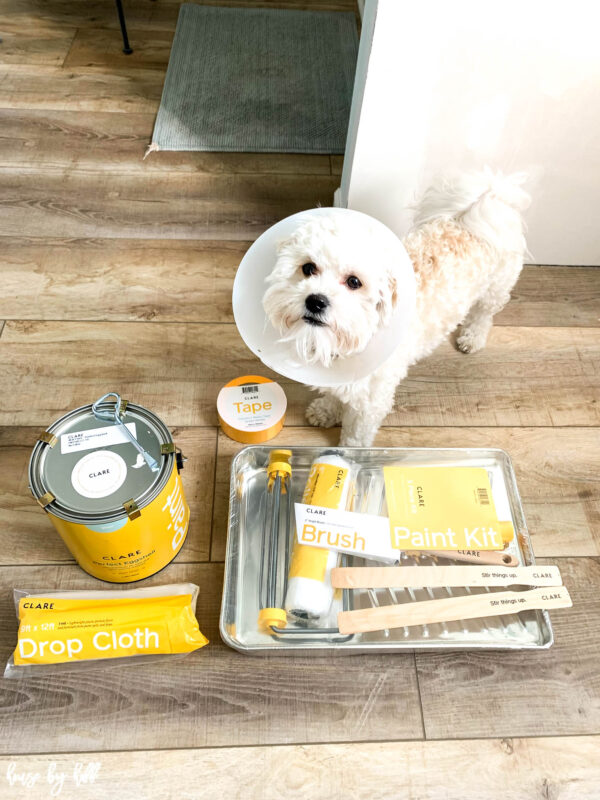 Painting is my least favorite pastime.  Actually, prepping for painting is my least favorite.  Either way, I sucked it up and prepped and painted the entire bathroom.  I may hate painting, but I love the results!  Instant gratification!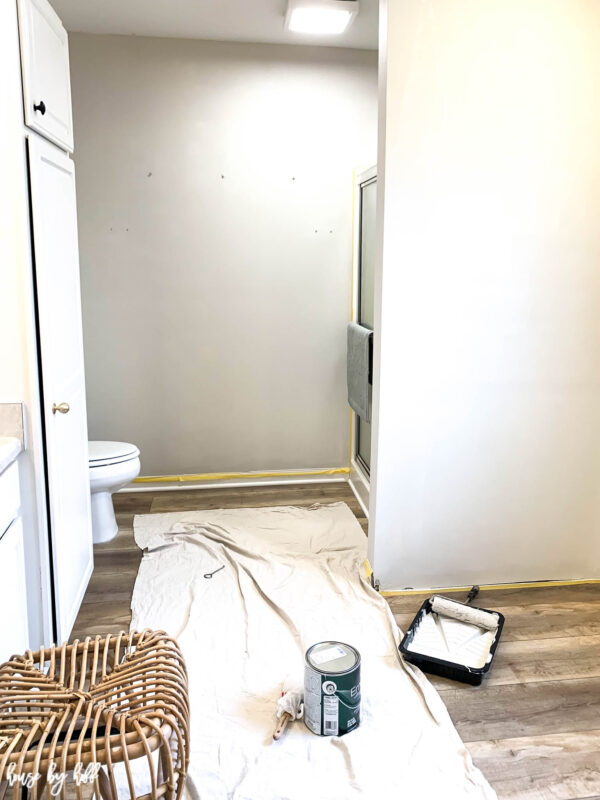 Hardware from Signature Hardware has also arrived!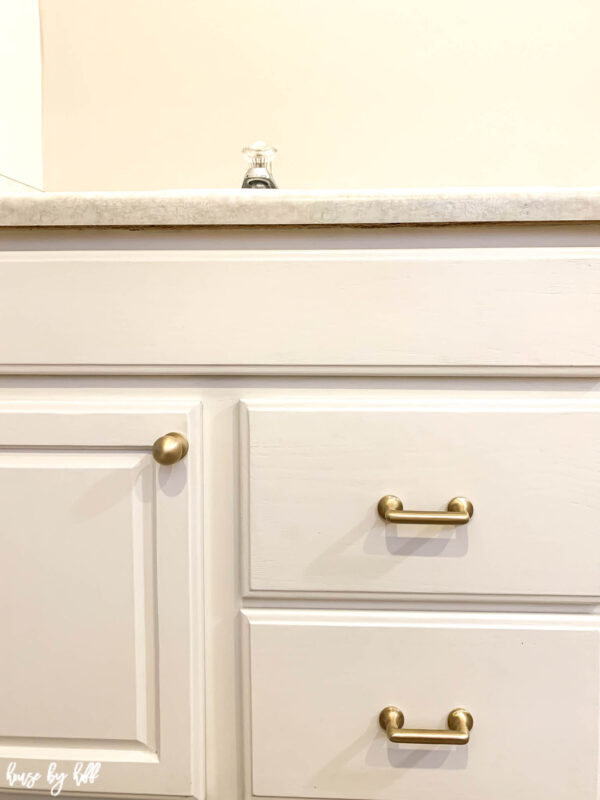 The cabinet pulls and knobs are SO pretty!  I love the satin brass finish. So elegant!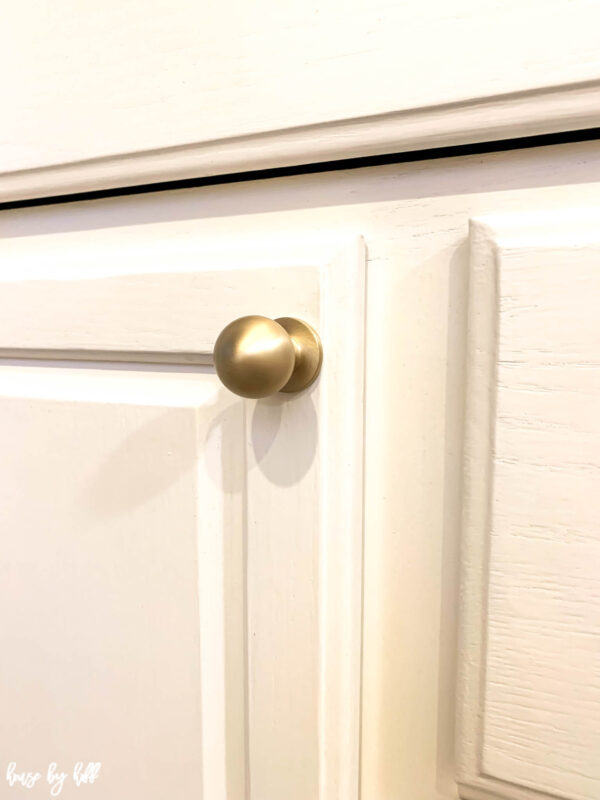 New mirrors have also been hung!  We still need to pull the old lighting fixture out, plaster and fill the hole it is going to leave, install new sconces, towel bars, and door knobs.  I also need to touch up a lot of cabinet and trim paint. I can't wait to finish up!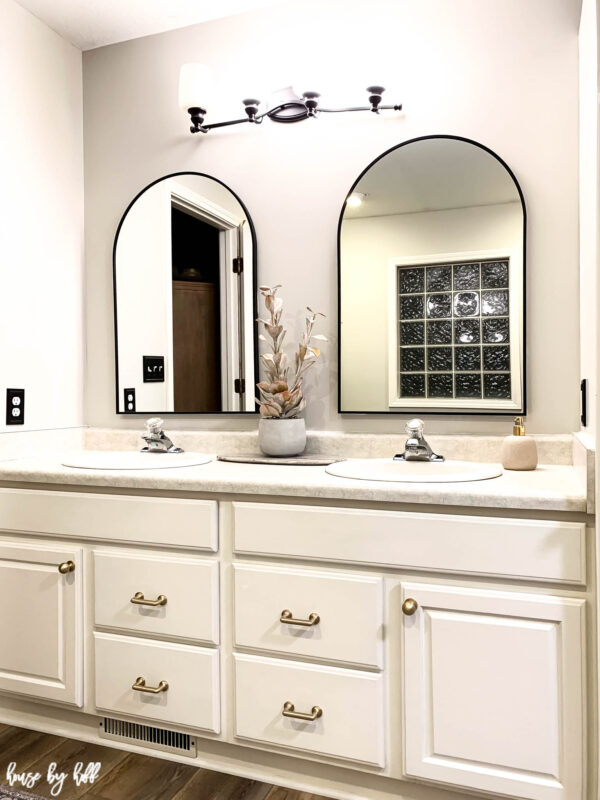 After this phase of the bathroom refresh is complete, I am going to start looking for new countertops, sinks and faucets.  I just know I can't do it all before the New Year New Room Challenge deadline!  Ha!
Let's check in with the gang!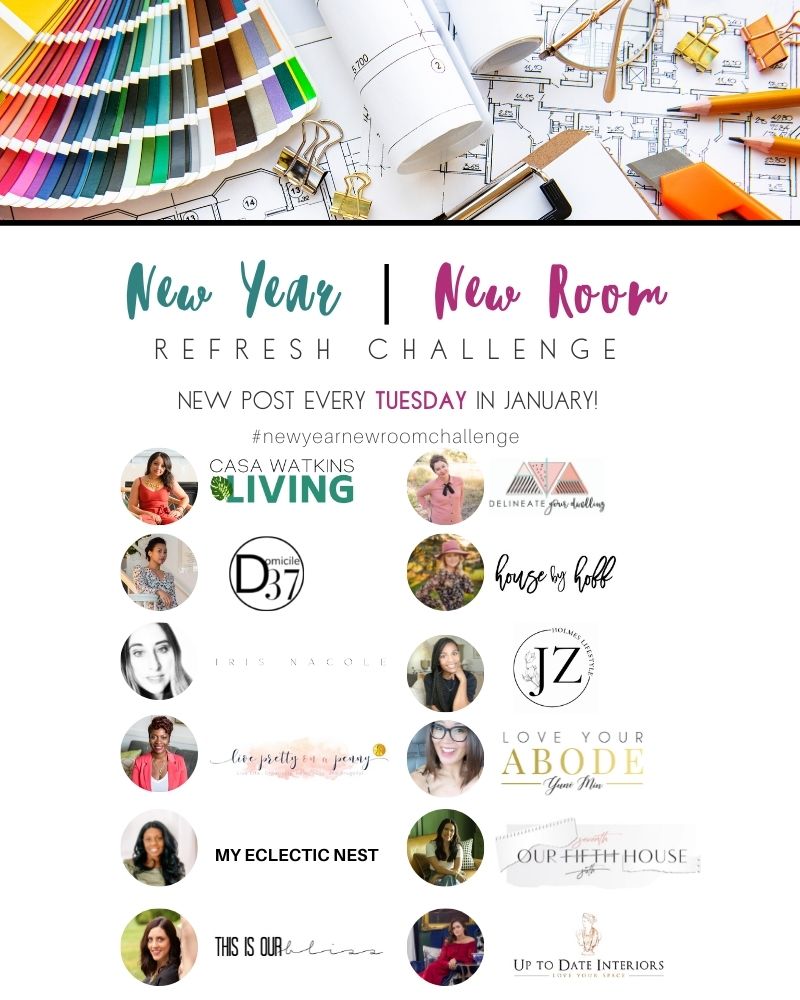 Casa Watkins Living // Delineate Your Dwelling // Domicile 37 // House by Hoff // Iris Nacole // JZ Holmes // Live Pretty On A Penny // Love Your Abode // My Eclectic Nest // Our Fifth House // This Is Our Bliss // Up To Date Interiors