I have front door envy. I look through other blogs, pinterest and websites and see the most beautiful entryways and front doors.
Now meet my front door: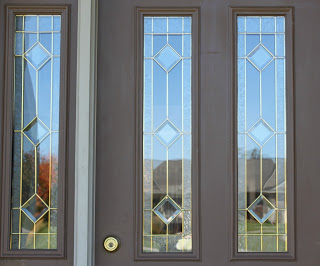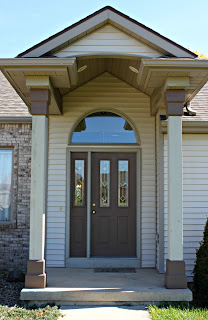 Boring! Brass! Brown! These are the adjectives that come to mind.
We bought this house from an older couple whose tastes aren't compatible with mine. (That was my attempt to put it nicely.) I have been cringing at this entryway since we moved here, and I decided that it was finally time to do something about it. No time like late October to tackle an exterior painting project! I've been doing what I can with the beautiful weather we've been lucky enough to have lately.
I still have a few finishing touches to work on today, so I'll be posting the new front door tomorrow!