Say goodbye to boring, brass, and brown. Say helloooo gorgeous! This front door/entryway has been about a week long process, but feels much longer….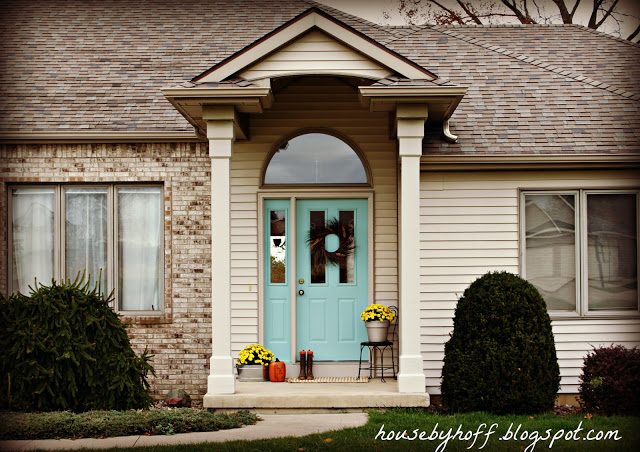 I started by painting the columns (while Miss L napped one afternoon) and the door's trim with Dutch Boy's "Ashen". It's an exterior primer/paint in one, and I was pretty impressed with the coverage. It took one good all over coat, then one more touch up here and there.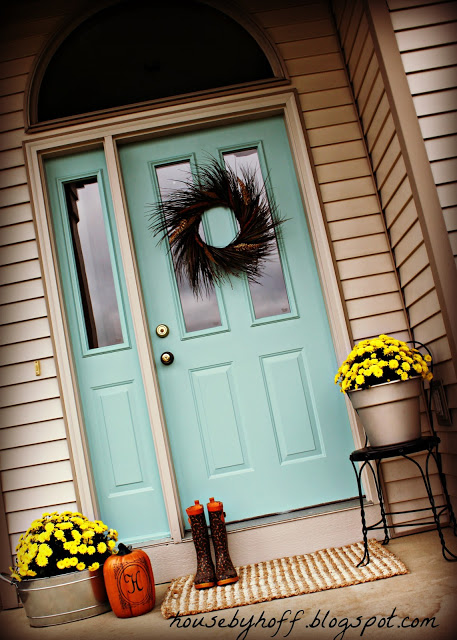 The old icky brassy windowswere replaced with simple glass inserts. We went to Home Depot (which is where the door was purchased) with window measurements in hand and ordered replacement glass inserts. The total cost for all three window inserts was just $100! They came with new trim and hardware to install them. This is way cheaper than ordering a new door (trust me, I checked).
The door color is Dutch Boy's "Frosty Glade". It is the same primer/paint that I used on the colums and trim. It took two tries to get the right shade of blue. I actually had them darken "Frosty Glade" with a few more drops of pigment. (Yes, they'll do that!)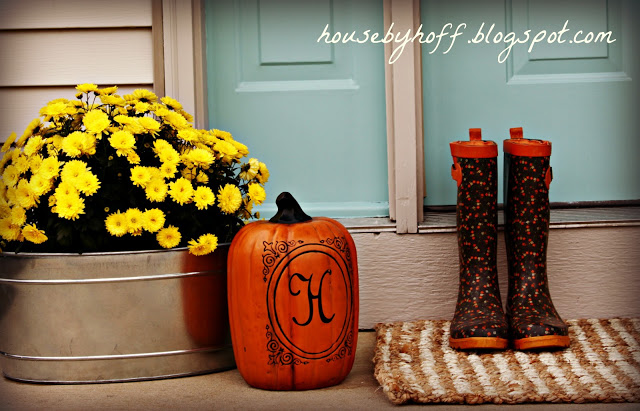 I found the large galvinized bucket at Marshall's yesterday for $10! Score! The bucket on the chair is actually a cheap plastic flower pot that I spray painted with Krylon's "Brushed Nickel". The other accessories were found for free in my basement! 🙂 I threw in the wellies just to be cute.
It feels so much better to have this nice entryway! I keep going out and staring at my door. I'm pretty sure that my neighbors think I'm crazy awesome!
Not bad, considering this is where I started: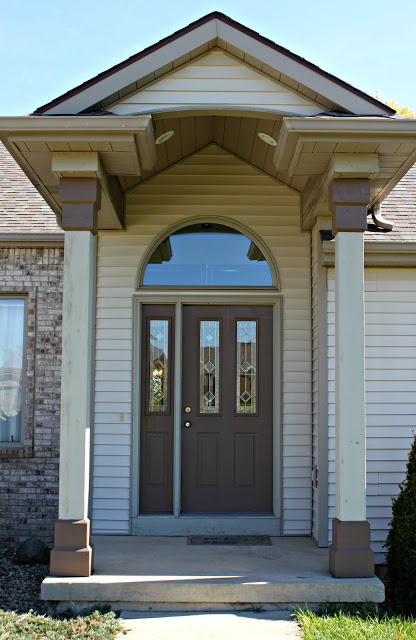 We've come a long way!