Happy Monday to you! I hope you had a great weekend! With the front door and entryway finished, I'm like a new (much happier) woman!
We took Miss L. to a "pumpkin patch". I put that in quotes because most of the pumpkins were rotten and yucky. They had a few decent ones left, so we arranged them around her to make it look like they were everywhere.
I really didn't mind. My goals were to get her in a super-cute outfit and take some pictures with pumpkins. We bought some apples from the "pumpkin patch" and then went straight to Wal-Mart to pick out a pumpkin that we liked.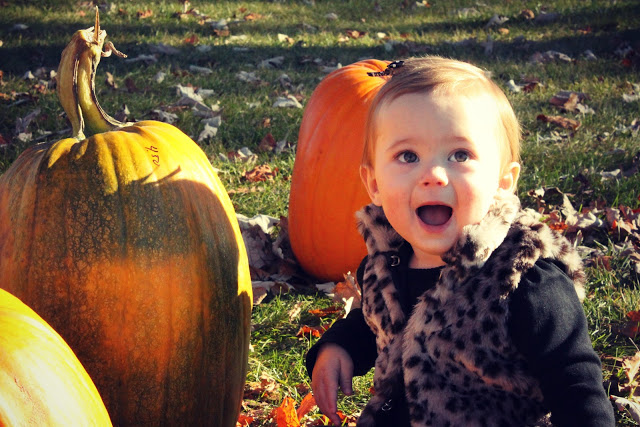 Jared was doing all kinds of things to make her smile and laugh. She thinks her dad is soooo funny!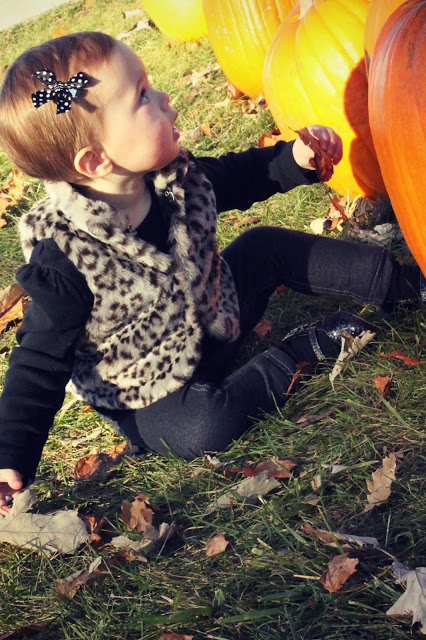 I love the faux-fur vest. It was a gift from a friend when she was born. I'm so glad it ended up fitting her at this time of the year. The sparkly shoes are also fab! I made the bow about 5 minutes before we left…I think it works!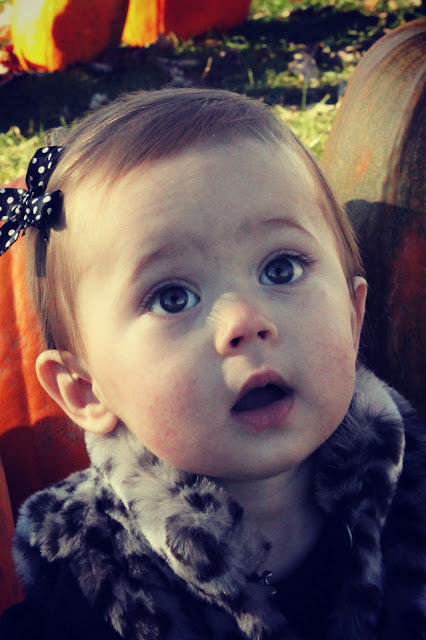 Wook at that wittle face!!!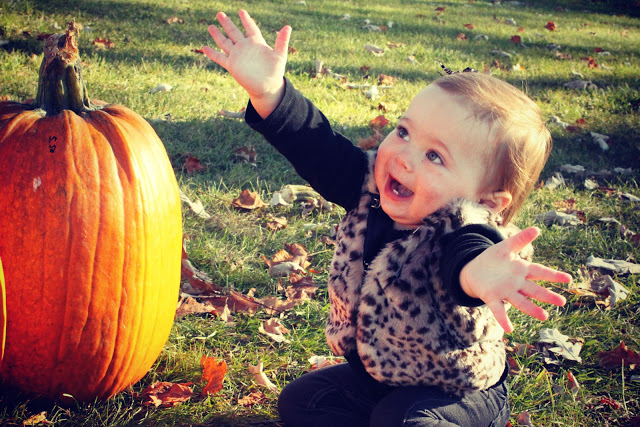 Come here, you!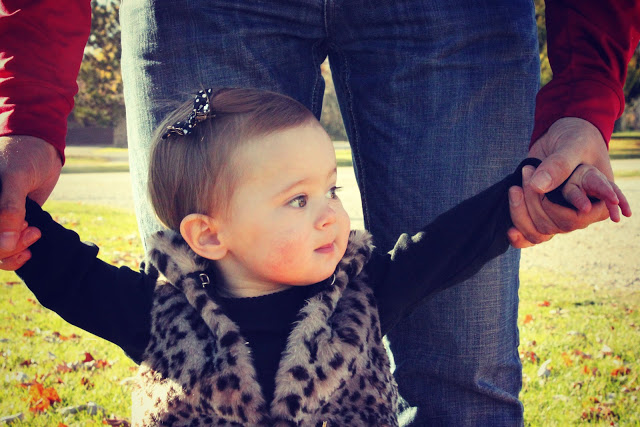 Babygirl and her daddy.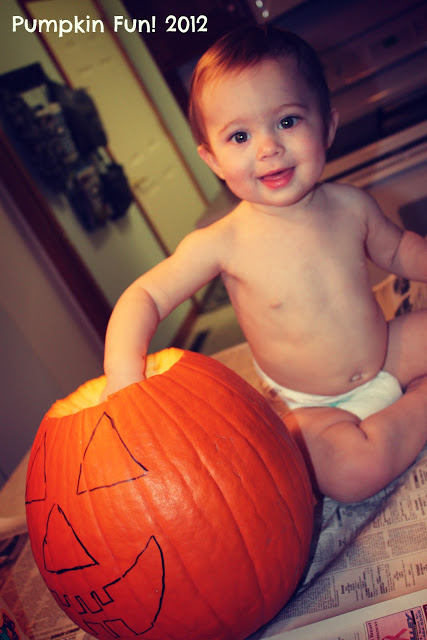 Last night we got down to pumpkin carving business. Miss L was tentative at first, but then dug right in. She loved the texture of the pumpkin (guts?). It ended up in her hair, on her face, all over her arms, etc. Pumpkin time was directly followed by bath time.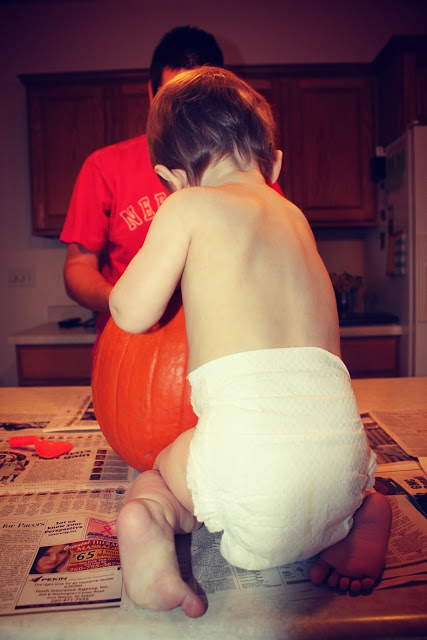 She was really gettin' in there! 🙂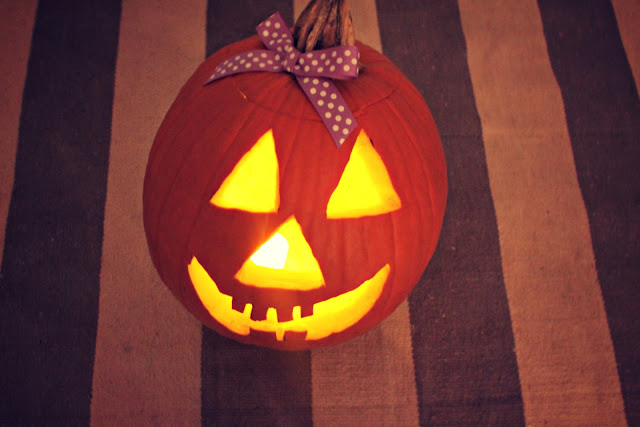 In honor of her first Halloween, we modeled the pumpkin after Miss L. Two teeth on bottom, four on top, and a bow in her "hair".
Tonight is trick or treating for our town! I'm excited to get Miss L. in her costume and add some Halloween decor to the outside of our house…pictures tomorrow! 🙂