Ok, so before we can talk about my last minute Halloween decor, can we take a moment and observe the cuteness that is Miss L in her Halloween costume: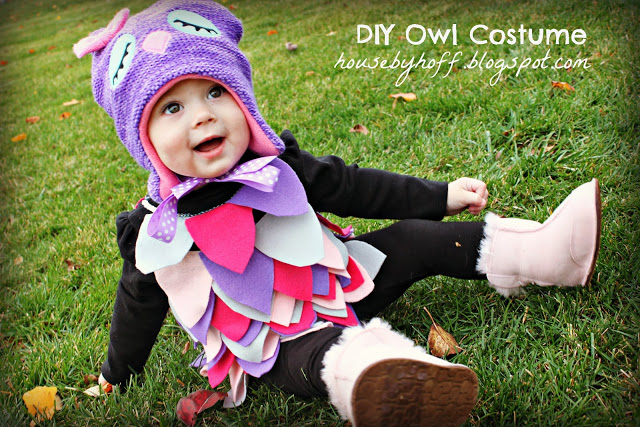 Seriously?! Even I couldn't envision how darn cute this costume would turn out to be! I was laughing so hard while I was snapping these pictures.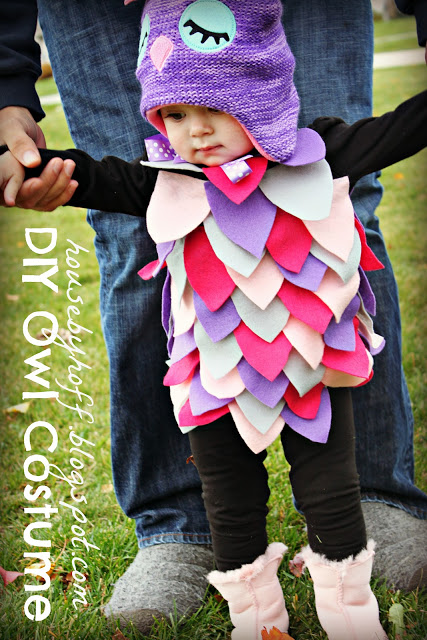 I love the way my first DIY Halloween costume turned out! If you could see me now, you'd see me doing a happy dance (imagine dance moves like the sprinkler and other "moves" that I bust out occasionally…and by occasionally I mean anytime I hear music).
To see my first post about her costume, including where I found the tutorial and materials needed  click here.
Okay, moving on to some last minute Halloween decor.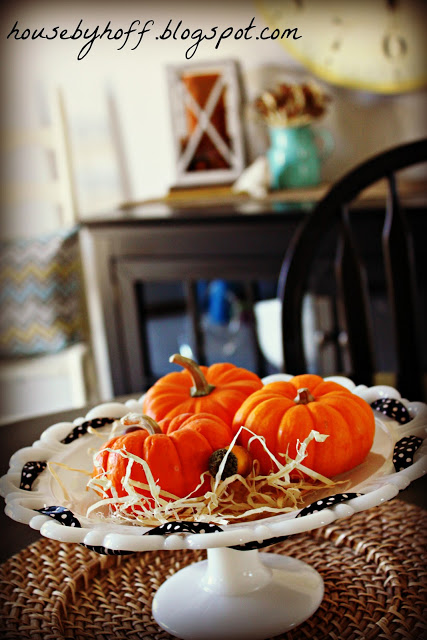 I found this milk glass pedestal (shallow) bowl at Goodwill last week for $6…(bring on that happy dance again)! I pulled out some ribbon and wove it through the scalloped edges. Add some mini pumpkins and you've got yourself a Halloweeny looking centerpiece!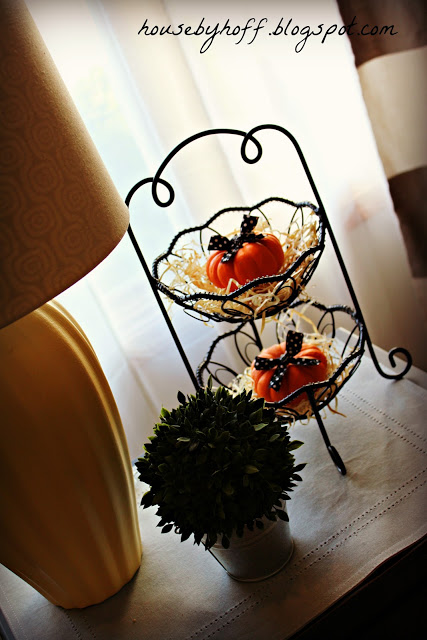 Okay, don't even get me started on this cute little footed stacked bowl thingy that I got at Marshall's last week for $12.99! It's so versatile and will become a staple for all kinds of decorating around here. I'm thinking about going back and seeing if they have more…wouldn't they make great Christmas presents? I simply added some little pumpkins, some grass, made some cute bows…yadda, yadda, yadda.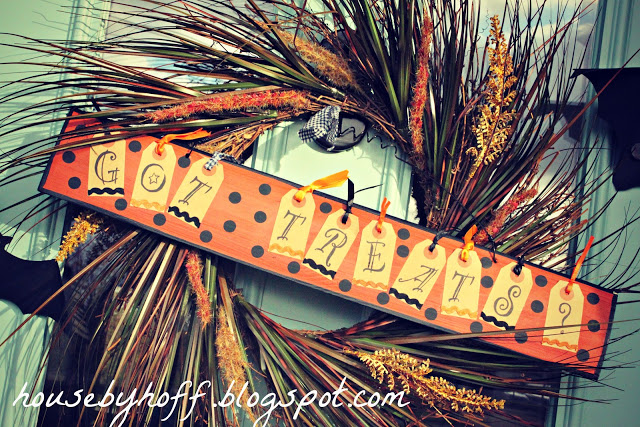 I had my fall wreath out ages ago (and by ages I mean like a few days ago). I've had this sign for years, and I just hung it up in front of the wreath. Easy! 🙂  I'm going to try to find a Thanksgiving sign or something to hang in front of the wreath next.
I know you've seen the bat thing everywhere. I have too, and I love it! I can't believe that I didn't just cut them out of paper myself, but I actually bought pre-cut bats at Michael's. (Stop shaking your head at me…stop it.)  They were from Martha Stewart's line, and they were cheap (can't remember exact price, but only a few dollars). I used magnets to attach the bats to my door for two reasons. 1)  I only wanted them up for a couple of hours due to high winds. 2)  I didn't want to use the sticky things that came with the bats because I was afraid that it might take off the door paint when I peeled them off. I would cry for hours if that happened…not really, but I wouldn't be happy. Not. at. all.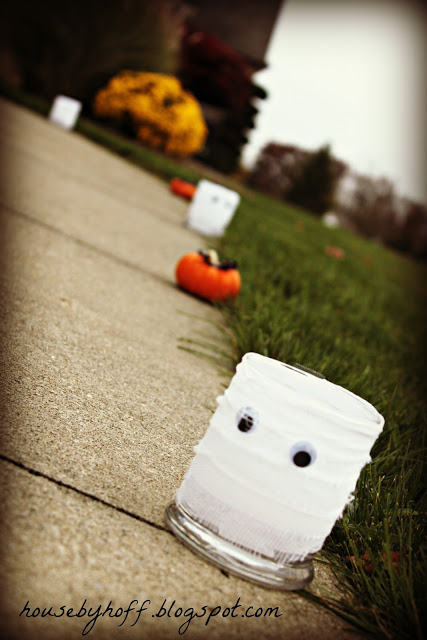 Last, but not least, I busted out my easy peasy mummy candles and alternated them with mini pumpkins (the same ones from inside) along the walkway. To see the easy peasy mummy candle tutorial click here.
Now, what are you waiting for?!? Get out there and decorate a little for Halloween…you're running out of time! 🙂