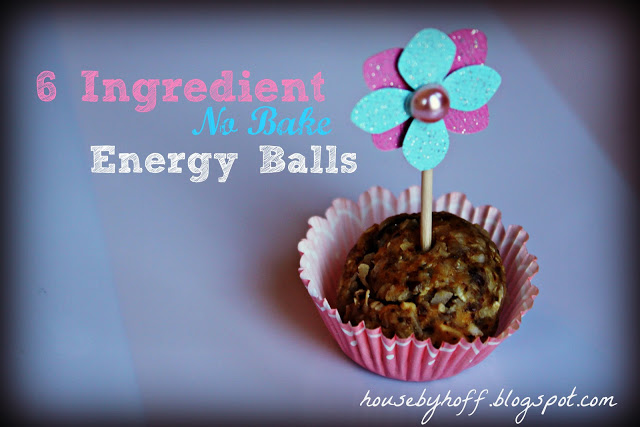 Today I want to introduce you to a recipe that has become a weekly go-to around our house as well as a party staple. Energy Balls are gluten free, high in Omega 3's, high in fiber, and full of protein (hence the name…Energy Balls)! I got this recipe from my mother-in-law. She is an amazing cook and a nutrition coach, so you know they have to be good!
But these little balls of goodness are more than just HEALTHY, they are DELICIOUS! But they're more than just delicious, they're EASY! If you like no-bake cookies, you're gonna love these!
Here are the ingredients: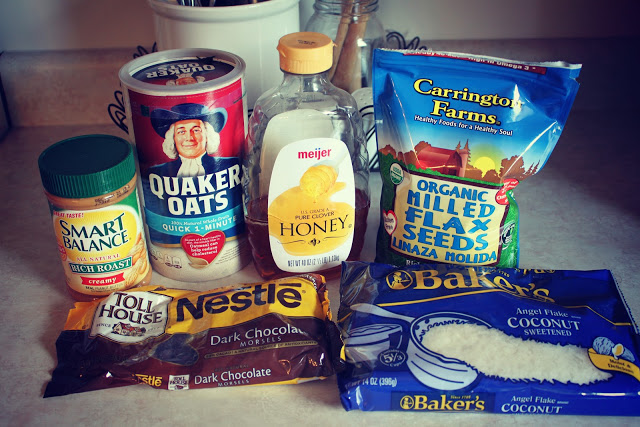 – 1 cup oatmeal
– 1/2 cup Peanut Butter (Use Smart Balance and get even more Omega 3's!)
– 1 cup coconut flakes (don't let this ingredient scare you, you don't even taste the coconut)
– 1/3 cup honey
– 1/2 cup ground flax seed or Chia seeds
– 1/2 cup chocolate chips
Mix all ingredients in a medium bowl until thoroughly incorporated. Let chill in refrigerator for 1/2 hour. Roll into balls & enjoy! Keep refrigerated for up to one week!
See…I told you it was easy! 🙂
I love to make these little treats for parties because you can dress them up and make them look super-cute by placing them in a mini-cupcake liner and sticking a cupcake topper on top! They are decorative and delicious!
I want to show you how I made the little topper. I will be using these toppers on the energy balls and cupcakes at Miss L's party.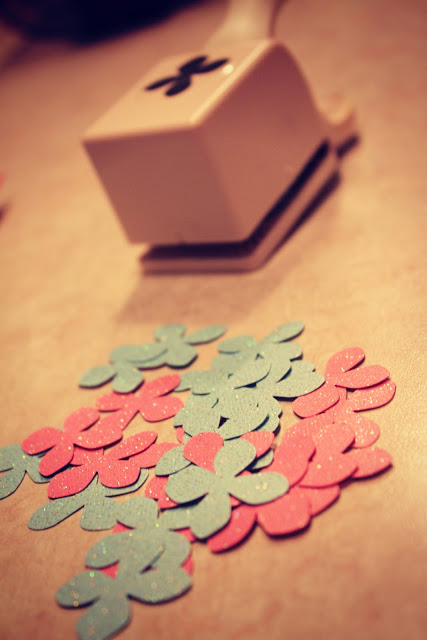 I got this Martha Stewart hydrangea punch a few years ago and LOVE it! I've used it to make cupcake toppers, confetti, and to decorate place cards and food label cards. It's so great because you just find scrapbook paper that matches your party decor, and go to work!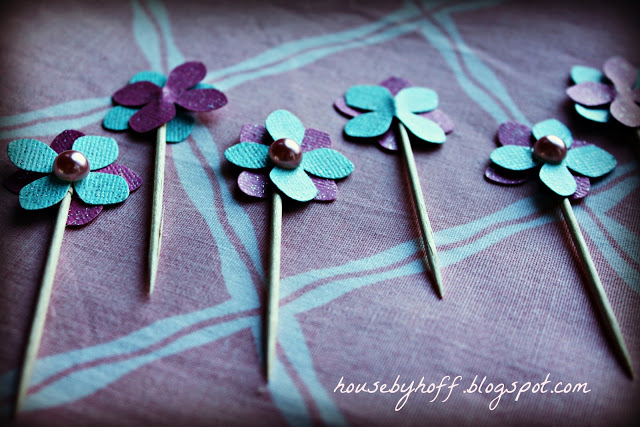 You simply dab a little bit of hot glue on one hydrangea, and quickly sandwich a toothpick in between two hydrangeas. I added these pink sticker pearls to about 1/3 of my toppers to add a little detail.
These are so easy and cheap to make! Maybe a few cents each? They'll be perfect on the energy balls and cupcakes!
I keep telling Miss L that we're having a party for her. I think she senses the upcoming event, she's been practicing her dance moves a lot lately…Is there anything cuter than a baby dancing?!?
Have a good one! 🙂