This is it…Miss L's birthday week! We are 5 days away from party day, and I've got lots to do! Here are the relevant details:
Location: Our house
Guests: About 25
Food: We're serving lunch and, of course, cupcakes and dessert
Theme: "Vintage Cupcake" in Pinks and Blues
My To-Do List: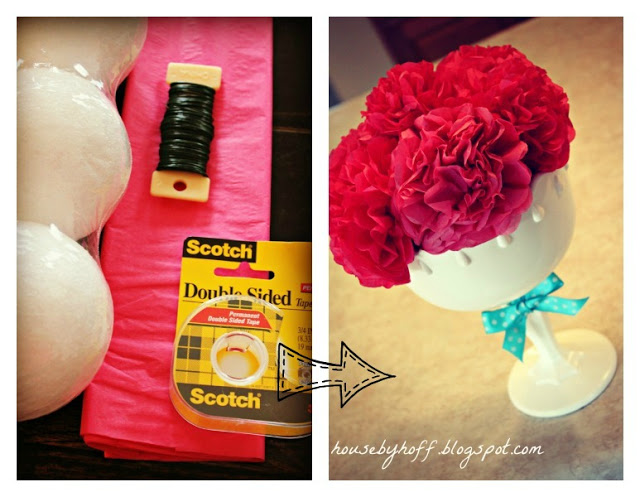 Use these materials to make more of these bouquets!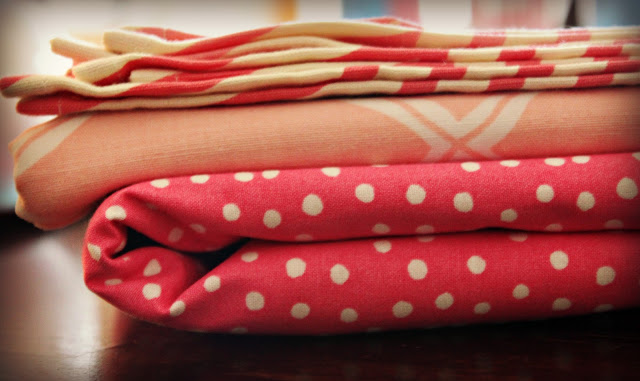 Iron tablecloths and napkins. Make table runners and a backdrop for cupcake table with polka dot fabric.
FYI: I got the polka dot fabric for 30% off at JoAnn. I got an additional 25% off by texting "Welcome" to 56266. If you send this text, JoAnn Fabrics will text you coupons 3 times a month…score!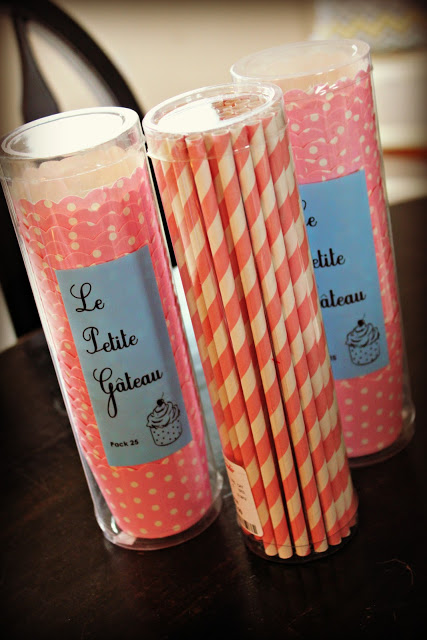 I've decided to make the cupcakes myself, so I'll be using these cute pink cupcake cups (found at TJ Maxx) to make them. You simply pour the batter right into the little cups and put them in the oven on a cookie sheet. The cupcakes bake right up in the cups! The straws….still have to figure out how I'm incorporating them (found those at T.J. Maxx too).

Organize the rest of my crap decorations, details, and trimmings. Ribbon and trimming above were found at JoAnn. The super-cute bags, tissue paper, napkin,s and paper plates above I found at Target.
Target has super cute party supplies. Target has super cute everything though.
I still need to make cupcake toppers, food label cards, and treat bags.
The list goes on and on…
I want to take this opportunity to assure you that I know that I don't have to do all of this for a 1 year-old's birthday party. What can I say? I want to! It makes me happy! I live for this kind of thing!
Have a great Monday! 🙂