I will show you how to make this DIY square boxwood wreath with burlap bow for far less than buying one!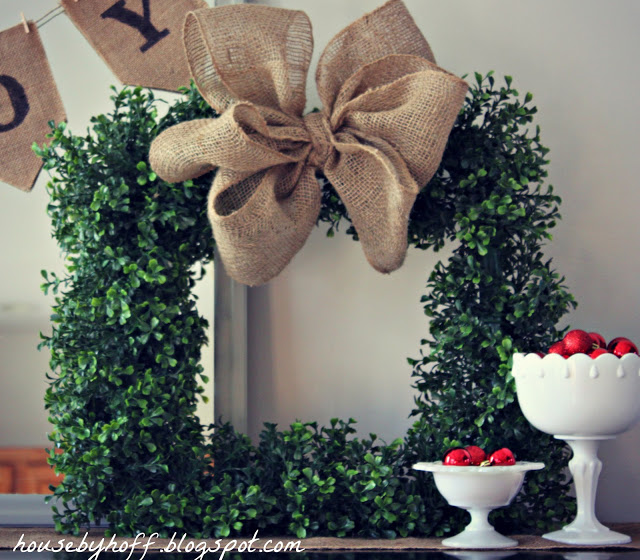 I'm ending my Holiday DIY Week with my very favorite project to date! A square boxwood wreath with burlap bow! Love, love, love this!
Square boxwood wreaths are everywhere this holiday season, but the price tags are very high on these beauties! I was determined to have one myself, but didn't want to pay the $70 (and up) price!
My Supplies:
The square frame came from Goodwill. It originally framed an interesting print, but I just wanted it for its square shape. The frame was 18″ on each side. The spray paint is Krylon's "Seaweed". I also needed some green floral wire and four pieces of boxwood garland (found at JoAnn).

First I removed the print and glass from the wooden frame and spray painted it. I needed it to be green so that the frame wouldn't show through the garland.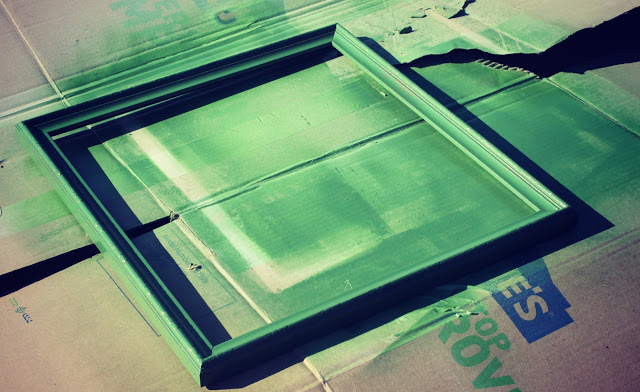 Next, I attached my first piece of green garland to the frame using the green floral wire. I simply wrapped the garland around (and around, and around…) the frame. One piece of garland covered about 18″ of frame. I repeated this process until the whole frame was covered!

There! Beautiful, no?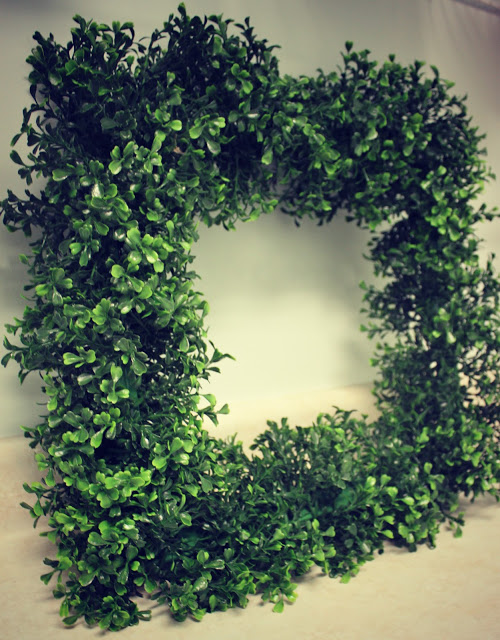 I found some nice, thick rolls of burlap at Hobby Lobby for half price! $2.50 a roll! Whoot!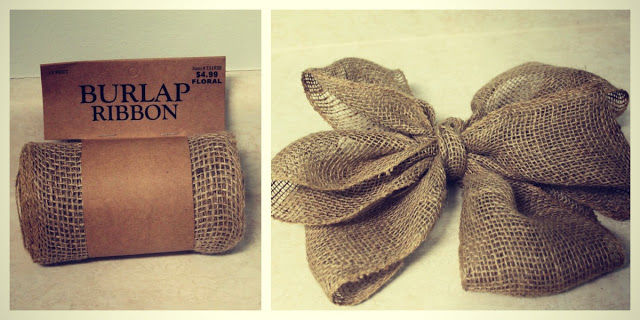 I used this tutorial to make the bow and attached it to the wreath using more floral wire.
The finished product looks great in my holiday vignette! 🙂
For a tutorial on how to make the burlap JOY banner,
click here.
 Thanks for joining me this week for all of the fun DIY projects! I hope one or two of them inspired you to grab your glue gun and get busy!