Project: Paint the House is beginning around here! I'm so excited, but, as you probably know, it gets ugly before it gets pretty. This is what my house looks like today: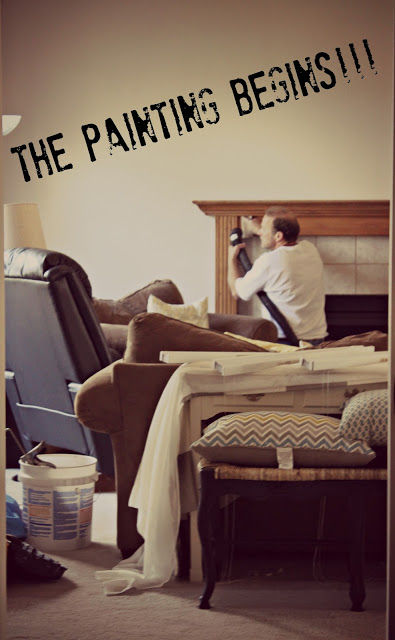 Yikes! Miss L and I have been secluded in our master bedroom since the painter arrived this morning. Yes, we've hired a painter to do the job. We have a lot of painting experience, but with a baby to take care of I just don't have the time to paint trim and walls.
Today begins phase one of I'm not sure how many phases. We're painting all of the walls and trim in the entry way, the living room, and the kitchen. Kitchen cabinets will be painted in the spring since our painter wants to spray them outside.
Miss L and I need to get out of the house as much as possible these next few days, so postings may be more sparse than usual.
Have a good day! 🙂